Heraklion Hotel
Heraklion Hotel - Below we have chosen good hotels in the centre of town for every budget.
In addition, this search brings back great deals from all over the web. Many of our visitors have enjoyed this safe and easy service.
---
Lato Boutique Hotel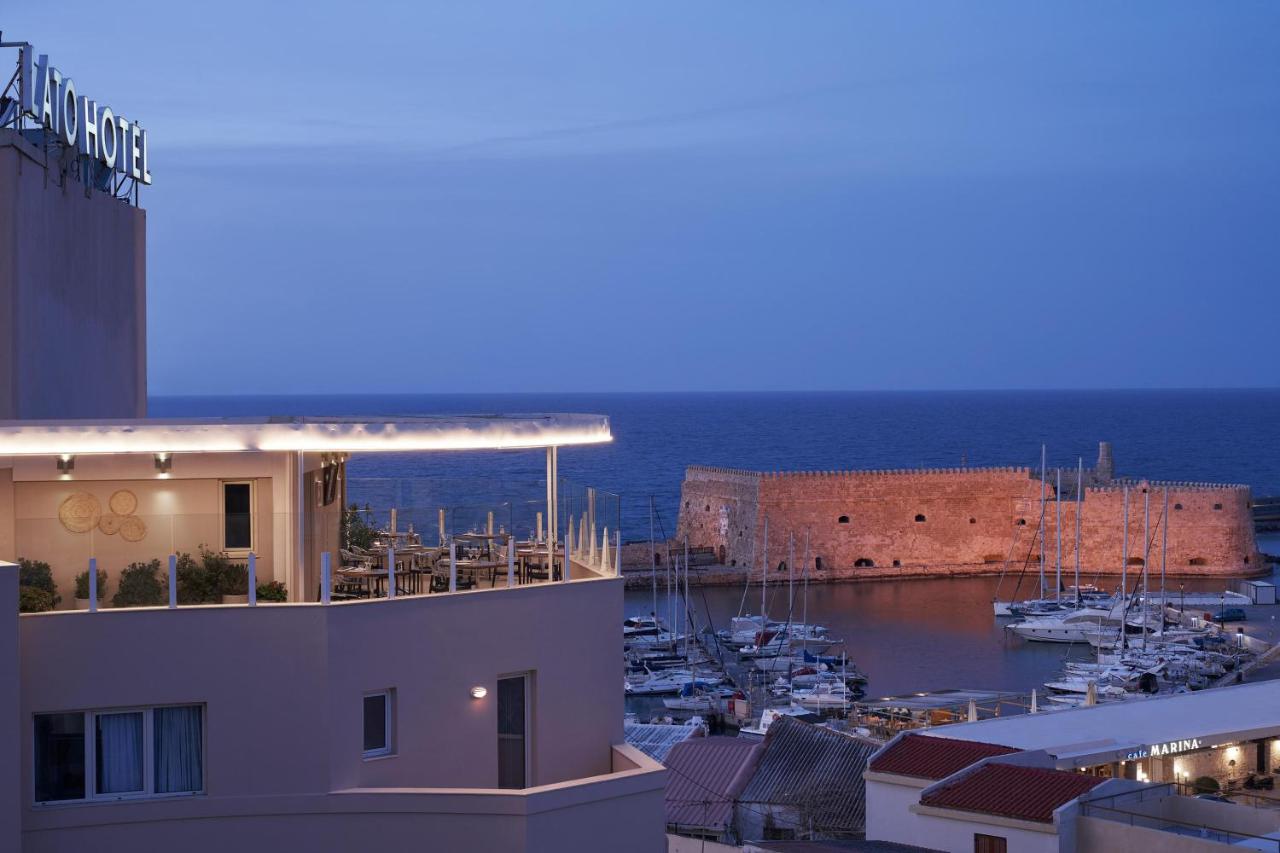 The Lato is a small modern boutique hotel with only 53 rooms located between the port and the centre of town, convenient to all points of interest in Heraklion with the most marvellous view of the old harbour from some of its rooms. Be sure to ask for the harbour view room. What a feeling waking up on your first morning in Heraklion seeing that pretty harbour with fishing boats and its Venetian fort. We always found the Lato provided excellent service. This is not a tourist hotel, and has many Greek business travellers to stay.

More details on the Lato Boutique Hotel here....
---

Mirabello Hotel. The Mirabello is a budget hotel set a few streets back from the Liondaria, in an easy central location. This hotel is family run with only 25 rooms and while it is not chic, it represents good value. The rooftop terrace is basic but you can make out a view to the water from here and get some sun. Better still, stroll a few blocks away to Korai, the lively café quarter, and join in the fun.
Check details and rates here....
---
Hotel in Heraklion 
Capsis Astoria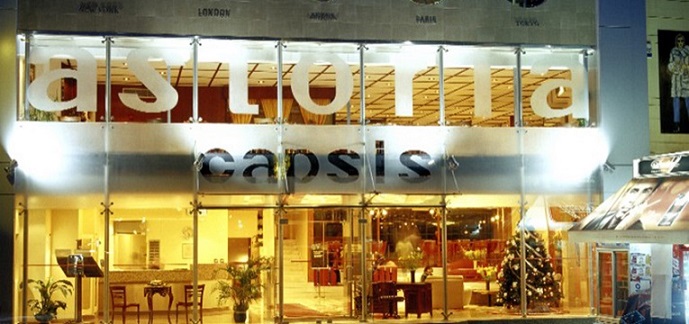 This is our pick for the luxury hotels in Iraklion, as its location is magnificent. Sitting overlooking the main plateia of Eleftherias Venizelos and just off the pedestrian shopping street of Dedalou, the Astoria is one of the attractions of central Iraklion.
This hotel is literally a stone's throw from the Archaeological Museum, making it a very practical and graceful choice for travellers seeking luxury.


Check details and compare rates for Capsis Astoria Hotel...
---
Heraklion Hotel
Down by the Port...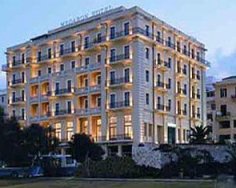 The Megaron Hotel is a fine hotel renovated from a derelict building. Its location on the foreshore of town, directly opposite the ferry harbour, the marina and the Venetian fortress, and right next to the bus station, makes it a terrific choice for weary travellers. The modern design is exquisite, upbeat and daring. Accommodation in Crete is proud to select the Megaron in Heraklion, one of the finest hotels in Crete.

Check details about the Megaron Hotel...
---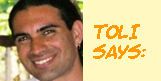 "We trust you enjoy our selections for a hotels in the vibrant town of Heraklion..."

---
Tips for Choosing a Heraklion Hotel

Choose a location that is:
close to the large ferry port
handy to the Old Port
close to the 25 August Street
close to the Liondaria Fountain
close to the pedestran shopping streets of Dedaelou and Chandakos
nearby to Koraii cafe bar district
within walking distance of the local markets on 1866 street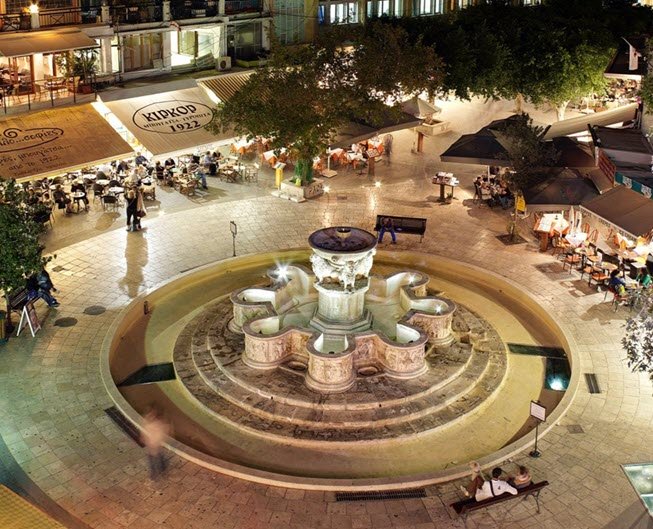 The Liondaria fountain is a central meeting place in Heraklion town