Crete Villa
This page may contain affiliate links, see our disclaimer here.

---
Crete Villa - Kaloniktis
Stratos Villas are located in rolling hills in the central north of the island, only 7 km from the beach.
Sitting on a small hill 12 km from Rethymnon town on the north coast of Crete, Stratos Villas are 82 km from Chania town and 70 km from the international airport, in the very centre of the island. This makes a perfect location from which to explore the whole island of Crete.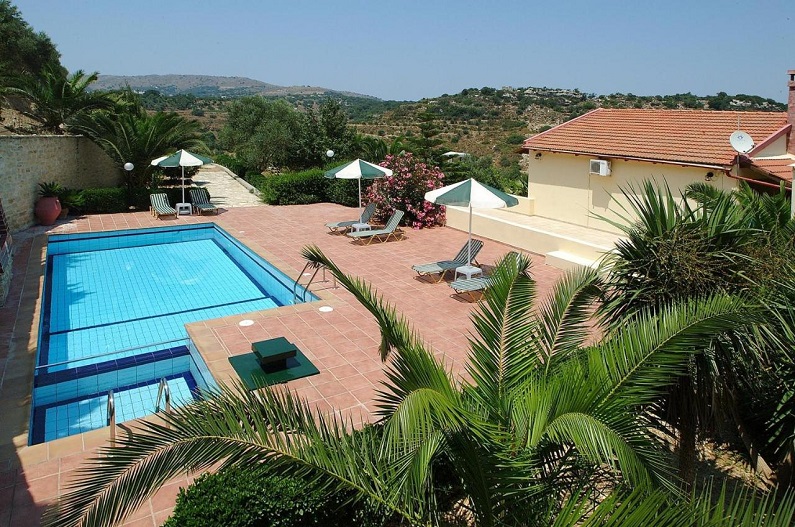 Stratos Villas - View from the balcony
Villa Stratos is run by a local family. Eva Kapetanakis says:
"This is a family business. Villa Stratos has taken its name from my husband Stratos, Villa Fouli from my eldest daughter Fouli and Villa Maria from my younger daughter Maria.
We make our best for our guests, in order to have relaxing and unforgettable holidays here in Rethymnon".
---
Crete Villa - Agrotourism
The location of the villas just outside a small village, surrounded by agricultural land, makes it perfect for agrotourism adventures.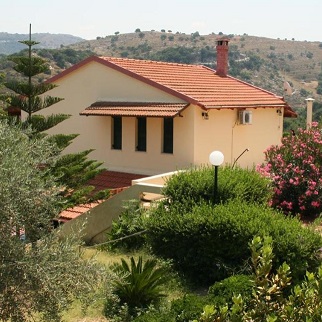 Whether it is walking tour or cycling in the nearby leafy paths, or hiking on the lush hills and discovering beautiful plane, oak and olive trees as well as various aromatic plants, bushes and herbs, there is plenty to do here.
A small river 100m away from Stratos Villas is a relaxing spot for watching frogs, crabs, turtles, ducks and birds or simply meditating in nature.
From April to December there is gardening to enjoy, whilst in May, June and July there is sheep shearing and in November the new season's wine tasting is open to guests.
---
Crete Villa - Cooking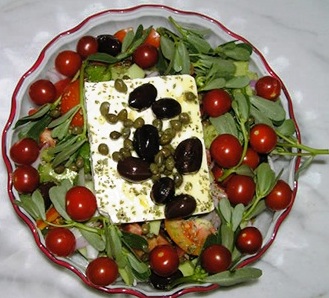 Are you interested in cooking Cretan food? Evangelia, the now famous family cook, will be very pleased to show you the way pure traditional Cretan dishes and sweets are made.
Pure virgin olive oil, home-made wine and raki, fruits and vegetables are produced in the house gardens. Plenty of other locally grown foods are also delicious.
Kaloniktis is an unspoilt farming village with narrow lanes and beautiful traditional Cretan architecture and Venetian buildings including a mill. The surrounding countryside is wonderful for walking (see below).
View from Stratos Villas - beautiful countryside for walking
More information and bookings at Stratos VIllas...

---
Exploring Around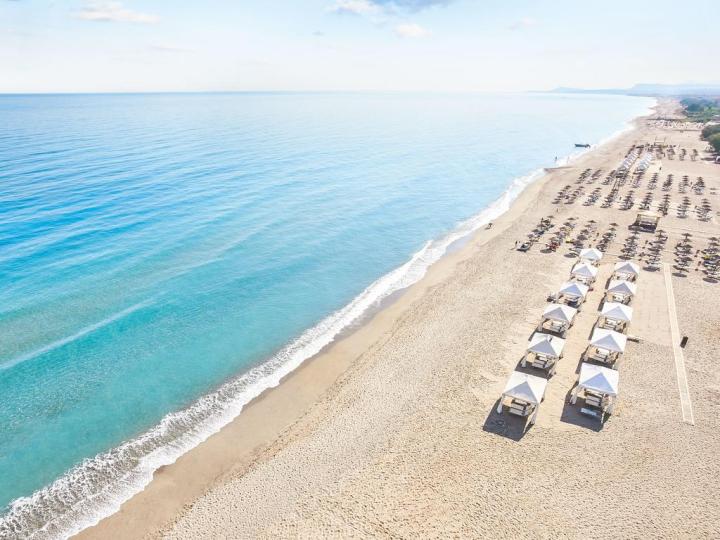 Rethymnon Beach
From here you can visit:
---
Stratos Villas on the Map

See the location of this villa on the map below