Crete Travel Information
This page may contain affiliate links, see our disclaimer here.

---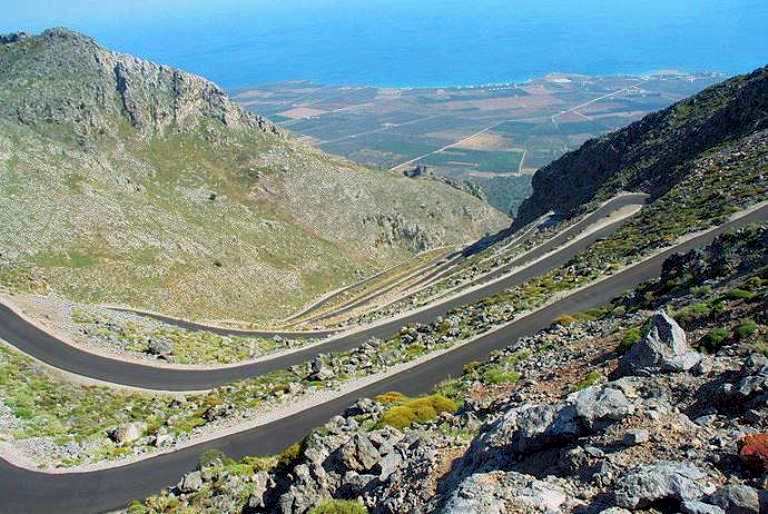 Crete Travel information...our website is jam-packed with practical information for independent travellers to Crete:
Check out the many Q&A pages to see itineraries and planning ideas for your holiday: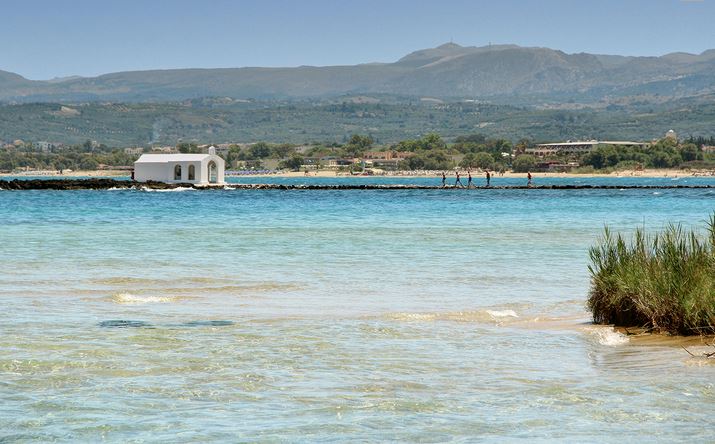 Georgioupolis Beach in the central west of Crete
Do you like to choose your beach first, then where to stay?
---
More Local Info...

Crete Travel information...here are some handy sites about Crete. Exploring in the west of Crete, including:
Paleochora
Sougia
Walks in Rethymnon
Hiking the White Mountains
---
In the West of Crete...
| | |
| --- | --- |
| | Paleohora Holidays ... a local guide for this great beach town on the south coast of Chania. Paleochora is a little bigger than a village but not quite a town and has lots of great beaches, beautiful mountains and lots to explore. Visit local beaches by boat or the island of Gavdos, the most southern island in Europe, with its many pristine and private beaches. Visit the local mountain villages, go on a dolphin cruise or simply relax on the beautiful beaches here, and think about which taverna you will choose this evening...  |
| | |
| --- | --- |
| | Sougia ... a local guide for this small, inaccessible seaside village on the south coast of Chania prefecture. A picturesque bay with peace and quiet, the only real access is by ferry. While away the hours conferring with the flowers...all the information you will need to arrange the most relaxing beach holiday you have ever had. There are small 'rooms for rent' run by local families, and loads of water activities to choose from. Or walkers can explore the nearby Agia Irini Gorge or hike to the ancient site of Lissos. The coastal walk to Tripiti can be arranged with Captain George, who will drop you by boat so you only need to walk one way. |
---
Crete Travel Information
| | |
| --- | --- |
| | The Happy Walker ...small group walking trips in Crete. Daily walks, ten day walks, individual guided walks or group walks. In Rethymnon, visit Prassano Gorge, Moundros Gorge and local villages all along field paths, ancient footpaths and donkey paths. Guides provide excellent information for travel in Crete. Take a flower tour around beautiful Spili in April just in time for the orchids to bloom. For all these low key walks follow old footpaths, mountain trails and donkey paths, farm tracks, goat and sheep trail and walk truly cross country. |
---
| | |
| --- | --- |
| | Aori Walks ...offer longer hiking and trekking trips for small groups, in the White Mountains Lefka Ori, in western Crete (below). Anne Deckel is an experienced guide, who takes her visitors to extremes in the 'high deserts' of the mountains. |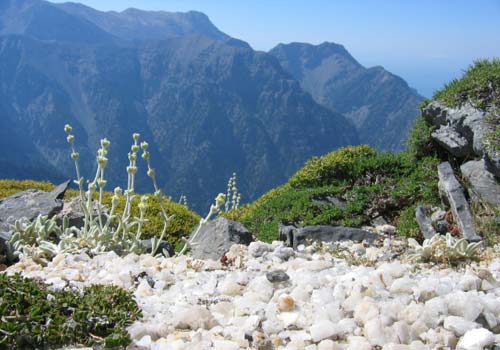 Aori Walks take you to the White Mountains in western Crete
---
Onwards to other Greek Islands...

---