Crete Facts
At your fingertips

Here on the Crete Facts page we cover

---
Name
Crete - Kríti - Κρήτη
---

Crete is the southernmost island of Greece in Europe.
This island is located in the Mediterranean Sea at 35◦N 24◦E, it is one of the largest Greek islands and the fifth largest island in the Mediterreanean.
Crete Location Map - with tips about travel to the island here.

---
Geography
The population of Crete is approximately 634,000.

The island of Crete is 260 km long, 60 km at it's widest point and 12 km at its narrowest point.

The area of the island of Crete is 8,336 sq km.

The highest point on the island is Mt Ida, also known as Psiloritis, at 2,456m.

To the north of the island is the Sea of Crete, to the south the Libyan Sea.

The major ports on the island are at Souda Bay, Heraklion, Agios Nikolaos and Sitia.

The major airports are at Chania CHQ and Heraklion HER. There is a smaller airport at Sitia JSH.

The major mountain ranges include the White Mountains, Psiloriti Range and the Dikti Range.


---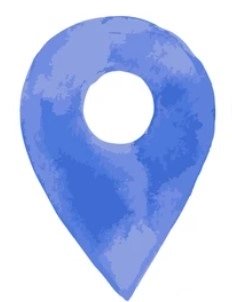 Maps
We have both hard-copy and digital maps of Crete for your information.

---
The island of Crete experiences both Mediterranean and North African climates. An average of 300 days of sunshine a year.

Crete has mild, rainy winters and hot, dry summers. More on Crete's climate
In the chart below you can see average daily temperatures across the months, click on the arrows to see other months. Click on 'get 7 day forecast' for that information and much more.

---
Crete Facts - Currency
Crete's currency is the Greek Euro.
The code is EUR.
The symbol is €.
---
Weights and Measures
Metric measurements are used. For example, distances are in kilometres and weights in kilograms.
---
Crete Facts – Language
The official language of Crete is Greek. There is a Cretan dialect called Kritika with sounds, accents, words and phrases differing from modern Greek. Dictionaries and texts are available in this dialect, and it is spoken by Cretans in both Crete and the diaspora.The local people of Crete speak with a distinct accent, when speaking Greek or dialect.

One can hear some accents here in this video, showing an interview with well-loved Cretan musician Psarandonis of Anogeia, Ο Ψαραντώνης.

---
Capital
The capital of Crete is Heraklion, located in the centre north of the island, with a population of over 140,000 it is a bustling port city with an international airport.

Municipality of Heraklion - local government
---
Regions

Map showing the Prefectures of Crete or local regions

Crete is one of the 13 Peripheries of Greece, and in turn has four prefectures. The prefectures, from west to east are:
Chania
Rethymnon
Iraklion
Lasithi
---
Crete Facts – Main Towns
Main towns apart from the capitals mentioned above, include
Kastelli Kissamos
Palaiochora
Moires
Chora Sfakion
Sitia
Ierapetra
More on our beautiful Cretan towns
---
Time
Crete time is equal to GMT/UTC +2
---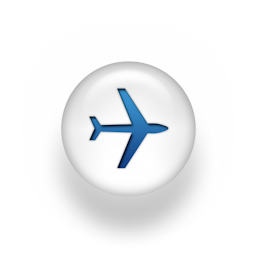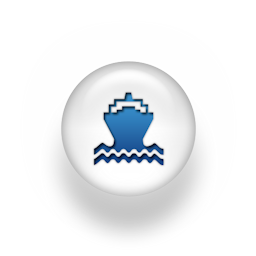 Crete Facts – Getting to and from Crete
Crete is accessible from many cities in Europe by direct flights. Both Chania and Heraklion airports are international and accept many flights per day in summer. Ferries travel to both these ports also, from all over Greece.
Details on travelling to Crete
Here is a map of Kriti with ports and airports marked..
---

Crete Facts – Getting around in Crete

Crete is a large island with plenty of countryside, mountains and coastline to explore. A network of national roads makes travelling by car a practical way to expore the island. A wonderful local bus service can take you to even the tiniest village, if you are patient.

Details on travelling within Crete



---
Useful Telephone Numbers
Emergencies
| | |
| --- | --- |
| Ambulance | 166 |
| Directory enquiries | 131 |
| Fire brigade | 199 |
| Police | 100 |
| Roadside assistance | 10400 |
| Ambulance | 166 |
---
Transport
Aegean Airlines
80111 20000
www.aegeanair.com
Athens Airport
21035 30000
www.aia.gr
Bus Schedules
2810 245020
www.ktel.org
Ferry Schedules
2810 346185
www.ferries.gr
Chania Airport
2821 083800
www.hcaa.gr
Heraklion Airport
2810 397129
www.hcaa.gr
Olympic Airlines
801 801 0101
www.olympicair.com
Roadside Assistance (ELPA)
10400
www.elpa.gr
---
Store opening hours
Banks
8am to 2.30 Monday to Thursday
8am to 2pm on Friday

Shops
8am to 2pm Mon Wed Sat
8am to 2pm and 5.30pm to 8.30pm Tues Thurs Fri

Supermarkets tend to keep longer hours.
---
Hospitals
Crete has excellent hospitals, mainly located on the northern coasts of the island near the four major town centres. See location map below and names and addresses of the hospitals also below.
The Chania General Hospital Agios Giorgos "St. George" (above) is situated in the outskirts of the city of Chania, near Mournies village.
The word for hospital in Greek is nosokomeio νοσοκομείο.

List of Major Hospitals in Crete, Greece
Area
Hospital
Address
Chania
Agios Giorgos General Hospital
Mournies, Chania
Rethymnon
Rethymnon General Hospital
17 Trantalidou St, Rethymnon
Heraklion
Venizelio Hospital
Knossou Ave, Heraklion
Heraklion
University General Hospital
Voutes, Heraklion
Agios Nikolaos
Agiou Nikolaou General Hospital
Knossou St, Agios Nikolaos, Lassithi
Neapolis
Dialinakio General Hospital
Neapolis, Lassithi
Ierapetra
Ierapetra General Hospital
Kalimeraki, Ierapetra, Lassithi
Sitia
Sitias General Hospital
Sitia, Lassithi
---
Property
Many of our readers are interested in moving to Crete and Greece. See more information about moving to Crete here. See more about purchasing property in Crete and Greece.


---
Crete Facts - Books
Before embarking on a trip to Crete for a holiday or to live here, many of our visitors like to do some reading, whether it is light holiday travel narratives, or more complex Greek history, there are endless topics to explore in relation to Crete.
On our books pages we suggest some good titles.
---
Crete Facts - Notable Cretans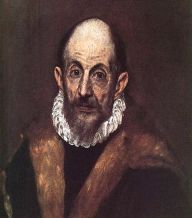 El Greco was a painter, sculptor and architect of the Renaissance who came to fame in Spain of the sixteenth century.
Domenikos Theotokopoulos was born in Crete in 1541, studied and became a master painter in Heraklion as part of the Cretan School of art, flourishing in Post Byzantine culture.
A Cretan poet, novelist, essayist and playwright is one of Greece's most famous writers.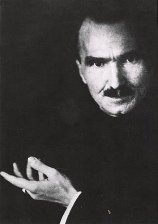 Nikos Kazantzakis Καζαντζάκη wrote many diverse works, including the novels for which he is commonly known.
Kazantzakis was born in 1883 during the Ottoman occupation in city of Heraklion, Crete and died in 1957 in Freiburg, Germany.
---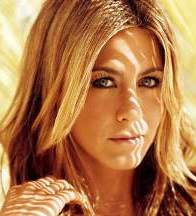 Trivia
Who was Zorba the Greek? Where was the movie filmed? What is Jennifer Aniston's connection to Crete? All these trivia questions are answered on our special trivia page...


---
Getting Here
Take a 1 hour flight from Athens to Heraklion with Aegean Airlines or Olympic Air, with many flights available per day.
Or take a 9.5 hour overnight ferry from Pireaus port of Athens to Heraklion port.
More on flights and ferries below.
Car hire in Crete is a really good idea as it is a large island 60 km by 260 km. There is so much to explore.
When you book with our car rental partners - Rental Centre Crete - you are supporting a local company with excellent service and an easy online booking procedure. We are sure you will be well looked after by the team. Choose from hybrid or non-hybrid vehicles.
---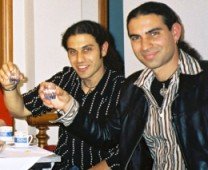 "We trust you have enjoyed these tips from the team at We Love Crete. Evíva!"
Contact us with further questions or feedback. We love to hear about your travels in Kríti and Greece. Let us know of any updates or additions, errors or omissions. Help us make this website the best it can be. Kaló Taxidí!

---