Property for Sale Crete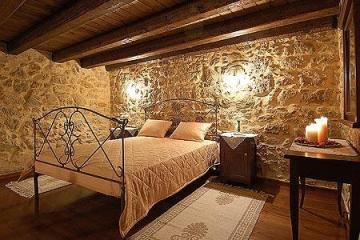 Property for Sale Crete...well, we know that Crete is very beautiful and many of our readers have fallen in love with Crete and are making the move to live part or full-time on this island. 
Listed below you will find resources to begin the journey of living in and owning property in Crete.  
Remember that doing business in Crete will be different from your own country. Until very recently, real estate agents did not exist in Crete and negotiations were always handled one-on-one between locals. As recently as 2005, most of our Cretan friends would not even think to involve an agent in buying or selling property.  That said, there are many quality agents and property related professionals on the island. It is now quite easy to find property for sale in Crete. We mention a few resources below. 
Even something as simple as viewing a property is very different in Crete. You cannot simply take a list of available properties and "drive by". Many village streets or rural lanes do not have signs and you will need someone to show you around. This approach is very different for a lot of buyers who are used to viewing properties with their own independence. 
It is important to choose your region and your favourite villages and then look for available properties. Knowing your region and your village is even more important than the four walls of the home you will buy, because life in Crete is shared and your village will become your extended family.  
So spend some time and live in Crete before you purchase, and make sure you get along with your fellow villagers and that the region you have chosen suits your needs.
---
Property For Sale Crete – Many Options
There are many different options when it comes to styles of homes on Crete. There are city properties and village ones, inland villages and seaside villages, and of course many of the homes are attached, i.e. they have walls connected to the walls of other homes in the village. Free-standing or detached homes are less common and more modern. 
There are options of brand new houses, both in modern style and traditional, and of course brand new villas. One can find apartments, which could be new and 'new traditional' style.  You might be interested in land only and build your own home on Crete. This will be a different project involving many aspects, especially infrastructure questions which cannot be taken for granted such as water, electricity and services.
---
Property For Sale Crete - Renovated Homes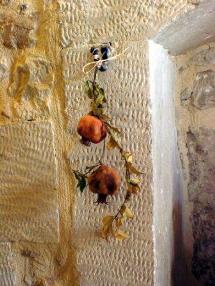 You may want to look for renovated, part renovated or unrenovated properties, there are even partially completed renovation projects that become available for many varied reasons.
The traditional stone-built houses are very beautiful and with their combination of thick timber beams, huge stones and earthy render, have come to symbolise the very down-to-earth and natural Cretan character. There are many specialists who renovate homes to restore these features. Sometimes hidden behind all that modern concrete is a beautiful stone wall.
---
Property For Sale Crete
Suggested Providers

The team at Crete Property Consultants have a wide range of listings all over the island and have been in business since 1992. Contact Ioanna Mathioudaki at the Heraklion office.  Crete Property Consultants
In the west of the island, based in the coastal town of Kastelli Kissamos, you will find Stuart Simon and Minas Kontopirakis who are partners in a Greek-English business, Crete Perfect Home, that offers a full range of property sales and services. They have an extensive range of properties for sale in Crete. Crete Perfect Home
In the east of the island with a full service agency and architectural firm is Crete Homes, operating from Agios Nikolaos. Whether you are looking for a newly designed home, a renovation project or a traditional home, Fanis and Hilary can assist, they also handle land, business properties and rental properties.
---
Property For Sale Crete – Investment
If you invest in a property in Crete you may wish to rent it out full or part-time to create income.  Crete is a popular destination for many travellers looking for holiday rental homes and villas. Earn money from your holiday rental property in Crete with Home Away Holiday Rentals.
Travellers book online to save money, guests want to find their ideal holiday accommodation in only a few clicks. As a home owner, you can tap into this global marketplace and ensure your property is seen amongst the thousands of holiday options available by advertising with Home Away Holiday Rentals.