Vacances Crete Kriti

This page may contain affiliate links, see our disclaimer here.

---
Vacances Crete - we answer questions for our visitors and create personalised itineraries with plenty of ideas, tips and suggestions for independent travel around the island of Crete in Greece.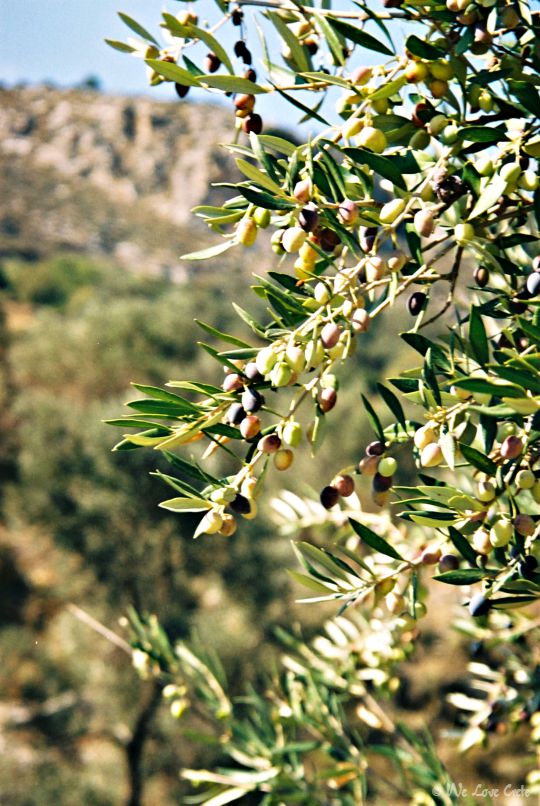 Hallo from Switzerland, we stay from 9.5 to 26.5 in vacances Crete. We make a round trip around Crete by car. We are interested in country and people enjoyment (olives, food, wine, honey, salt etc.) romanticel places and stays. Unforgettable sunsets, crafts anf not really for the tourist things.
Can you give us tips?

Frindly greets
Ursula
---

Vacances Crete

Yiasas Ursula,
We have suggested an itinerary below, with some options arriving into Chania airport and departing via Heraklion airport, and staying in both the west and the east of the island, with plenty of day trips exploring different parts of the island.
Many ideas and it is all up to you to decide how much to do or have some more relaxation time. More information is available on links below the itinerary.


---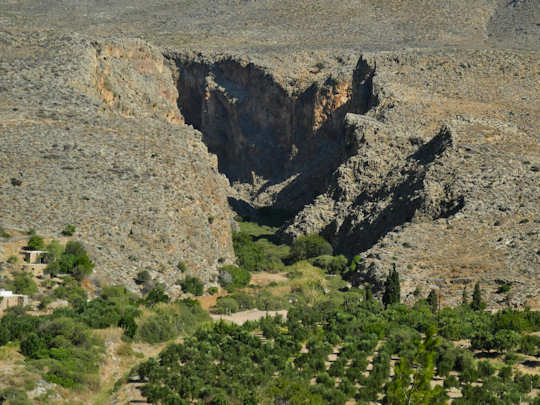 Your Personal Trip Plan
Day One - 9 May
Arrive into Chania Airport CHQ
Pick up your hire car
Drive to Elia Guesthouse at Ano Vouves 47 km
Relax or visit beaches
Stay at Elia Hotel & Spa
Day Two - 10 May
Day Trip to visit Balos Lagoon
50 km round trip to Kastelli Kissamos
Stay at Elia Hotel & Spa

Day Three - 11 May
Day Trip to visit Elafonisi Beach 110 km return
Stay at Elia Hotel & Spa
Day Four - 12 May
Day Trip to visit Falasarna Beach and Kissamos Beaches 88 km return
Stay at Elia Guesthouse
Day Five - 13 May
Drive to Chania Old Town 28 km
Explore the Old Town architecture, museums boutiques and studios
Dinner by the old harbour
Stay high range Casa Delfino or Domus Renier
Stay mid range Alcanea Boutique Hotel
Stay lower range Pension Eva
Day Six - 14 May
Drive to Heraklion region via Georgioupolis, Lake Kournas and Rethymnon Town 168 km
Lunch in Rethymnon
Then on to Archanes near Knossos Palace
Enjoy the rural village
Stay at Archontiko Studios
Day Seven - 15 May
Early start and drive to Knossos Palace 9 km
Then into Heraklion to see the Archaeological Museum 5 km
Lunch in Heraklion
Then drive to Elounda in the Lasithi region 70 km
Stay high range Blue Palace Resort

Day Eight - 16 May
Relax in Elounda enjoy the beaches
Stay high range Blue Palace Resort

Day Nine - 17 May
Visit Agios Nikolaos or take a day drive to Kritsa village and gorge 44 km return
Stay high range Blue Palace Resort

Day Ten - 18 May
Take a day tour to Spinalonga Island
Enjoy Plaka village
Stay high range Blue Palace Resort

Day Eleven - 19 May
Take a day drive to Lasithi Plateau 126 km return
Or perhaps a day tour to Chrissi Island
Stay high range Blue Palace Resort

Day Twelve - 20 May
Drive to Kato Zakros via Sitia 121 km
Enjoy the beach
Stay at Terra Minoika Villas
Day Thirteen - 21 May
Visit Zakros Palace and Kato Zakros Beach
Stay at Terra Minoika Villas
Day Fourteen - 22 May
Enjoy the beach or visit Vai Palm Beach 72 km return
Stay at Terra Minoika Villas
Day Fifteen - 23 May
Walk the Zakros Gorge and enjoy the beach
Stay at Terra Minoika Villas
Day Sixteen - 24 May
Visit Toplou Monastery and enjoy the beach 72 km return
Stay at Terra Minoika Villas
Day Seventeen - 25 May
Drive half way to Heraklion or stay in Kato Zakros
Stay at Terra Minoika Villas
Day Eighteen - 26 May
Drop off your hire car and depart from Heraklion Airport HER
---
Vacances Crete Information Pages

Vacances Crete - here are the information pages from our website which you may want to use to get familiar with the various locations mentioned in the trip plan above.

---
Your Holiday in Pictures
Vacances Crete - a step by step experience of the your trip.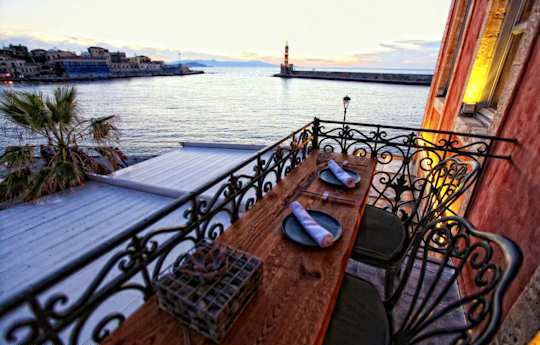 Arrive into Chania Airport, pick up your hire car and drive only 15 km to enjoy the Old Venetian Habour of Chania.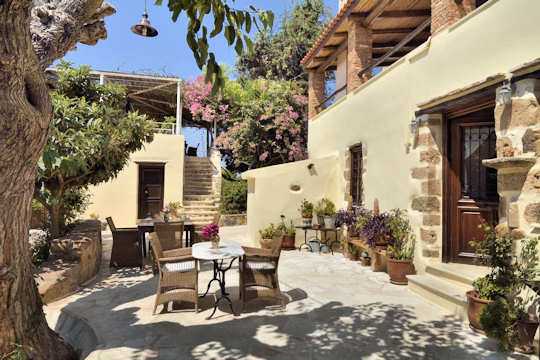 The Elia Traditional Guesthouse and Spa has a relaxed rural setting and cozy farmhouse style rooms. Enjoy the countryside of Crete surrounded by olive groves.



Visit Balos Lagoon by boat from Kastelli Kissamos town, just 25 km from Elia Guesthouse.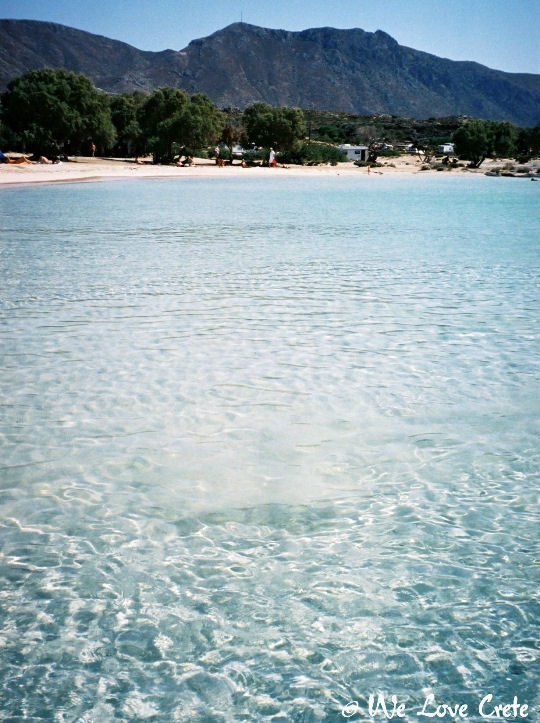 Enjoy the natural and pristine clear waters of Elafonisi Beach on a day trip from Ano Vouves.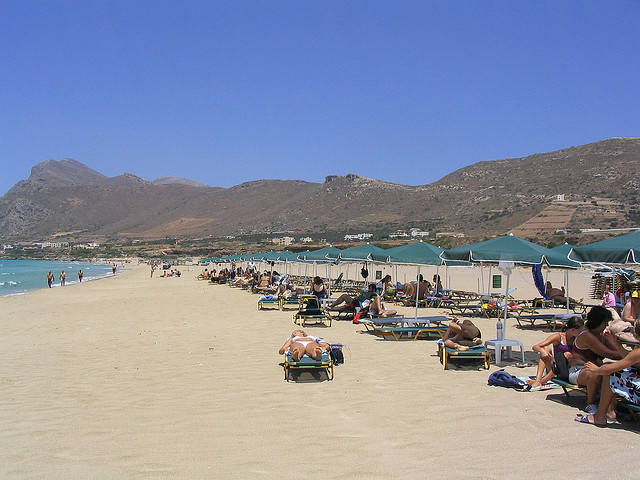 Falasarna Beach is wide and sandy. There are five coves to choose from, tavernas by the sand and plenty of space.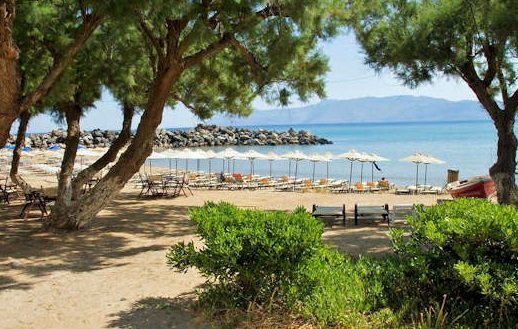 Kissamos has many lovely beaches, this is close to town on Kissamos Bay.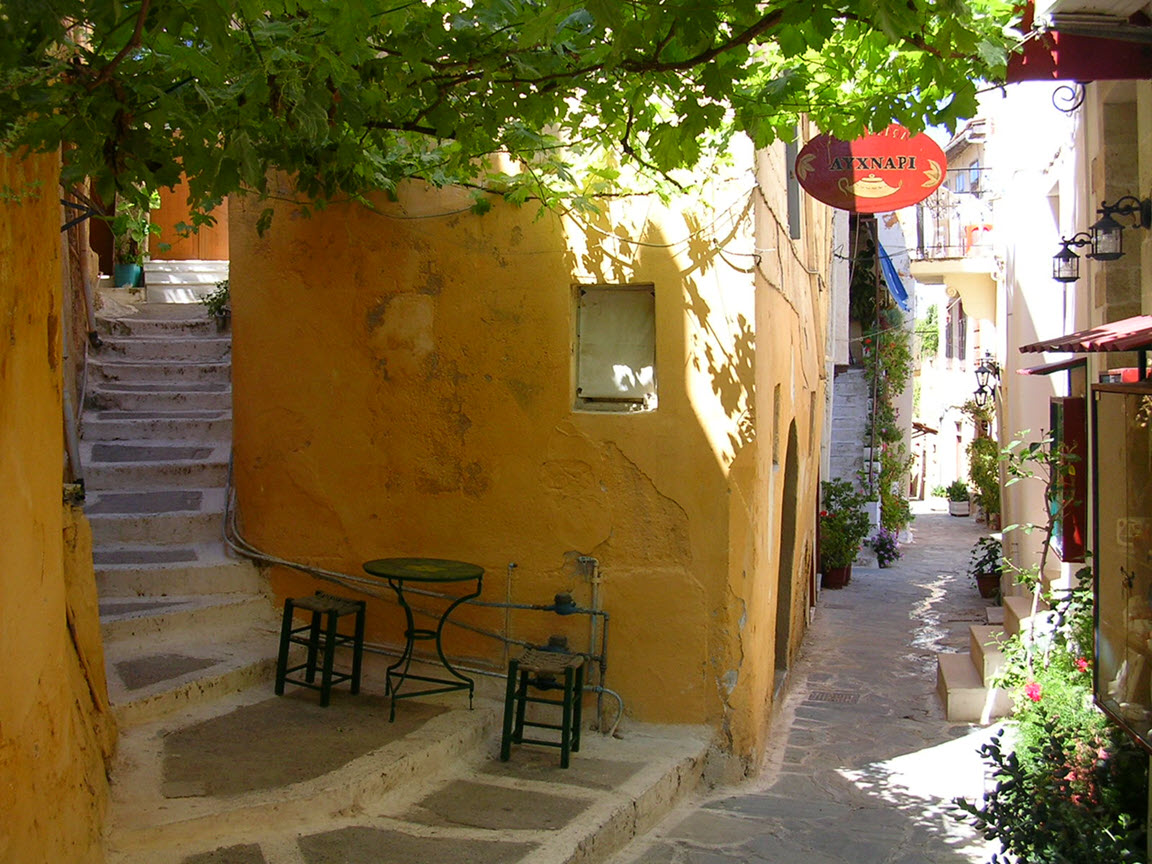 Enjoy the narrow characteristic streets of the Old Town of Chania.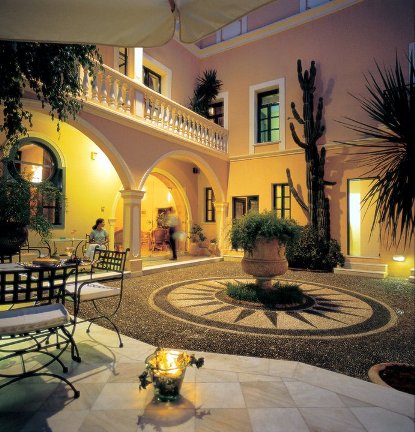 The restored mansion 'Casa Delfino' has charm and privacy, set just a few metres from the romantic old harbour.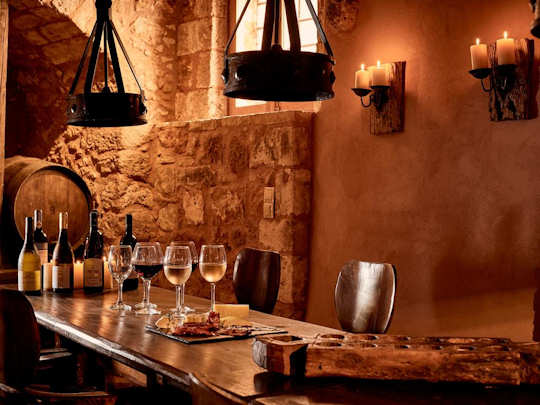 The Domus Renier Boutique Hotel is full of characteristic charm and history.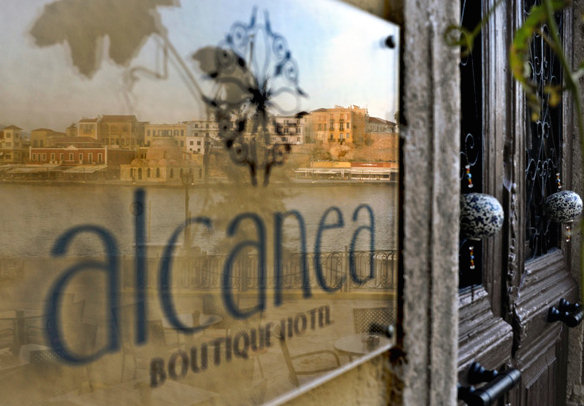 Alcanea Boutique Hotel is located on the harbourside.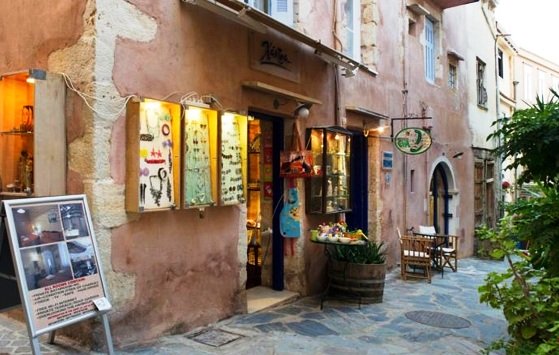 Pension Eva is a sweet small hotel located within the walls of the Old Town, and enjoys a five star address without the hefty price tag.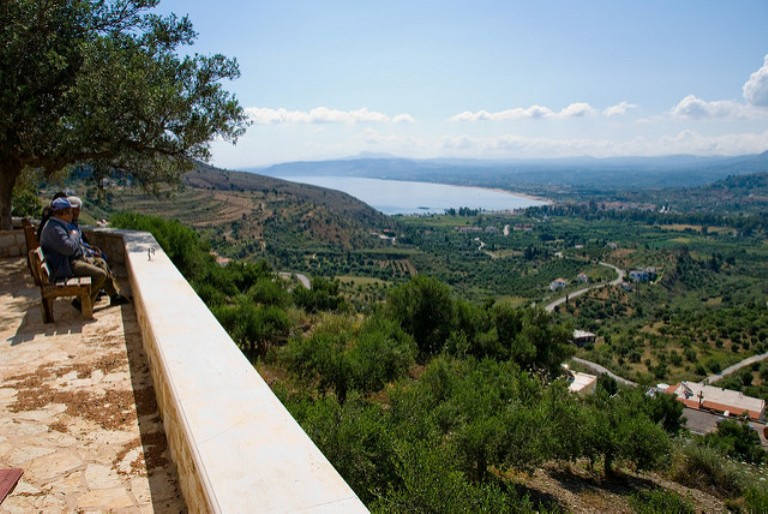 Enjoy your self-drive tour of Crete - here is a view over to Georgioupolis Beach on the way from Chania to Rethymnon.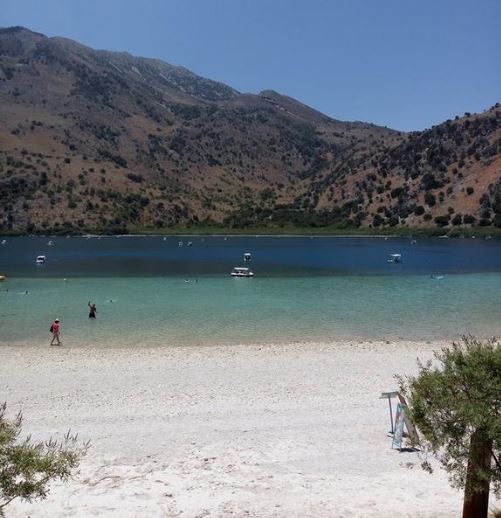 Stop at Lake Kournas as you tour from Chania to Rethymnon, see the fresh water lake with sandy beaches and tavernas.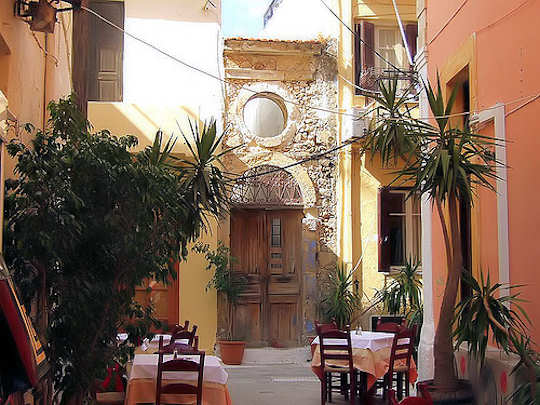 Relax in stylish modern cafes in the narrow historic laneways of Old Rethymnon Town.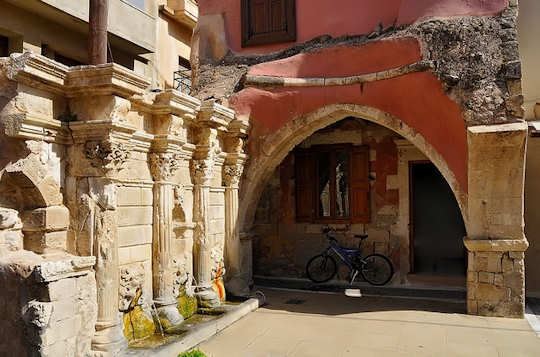 Vacances Crete - relax in the historic centre of the old town of Rethymnon at the 'Liondaria' or Rimondi Fountain.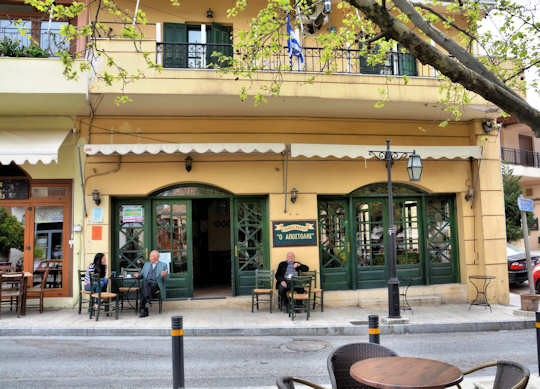 Discover the slow pace of life in Archanes Village, near Knossos.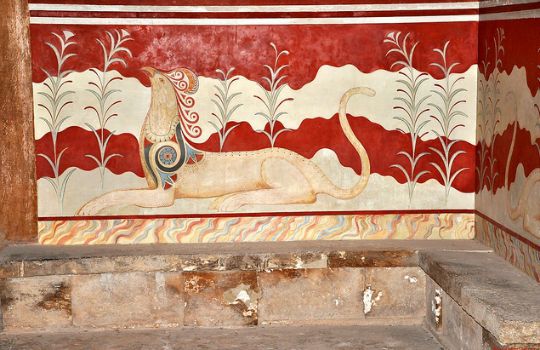 See the exquisite Throne Room at Knossos Palace.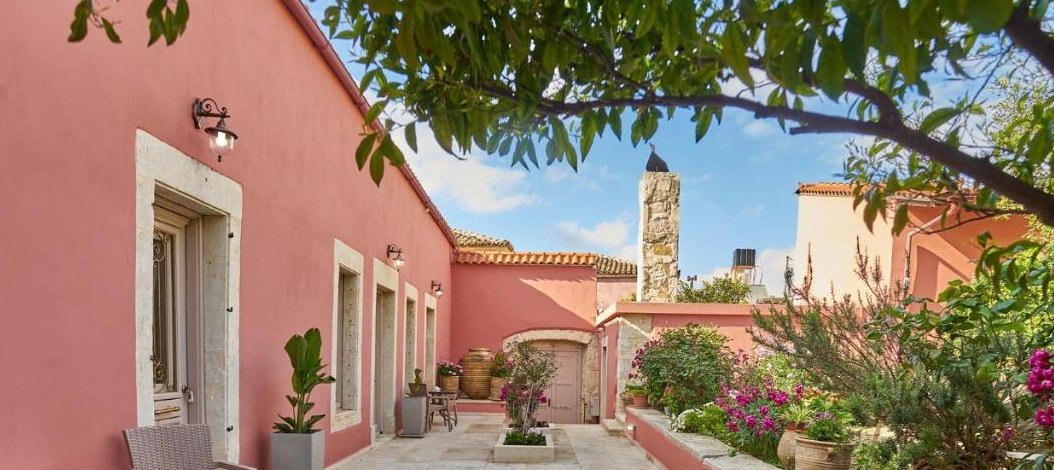 The Arhontiko Studio is a restored historic mansion in the village of Archanes close to Knossos and Heraklion.

The Blue Door taverna within the Blue Palace Resort & Spa is a traditional taverna overlooking the island of Spinalonga.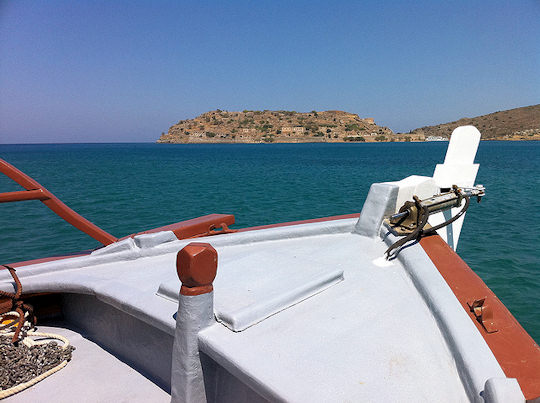 A visit to the former leper colony on Spinalonga is a journey into history.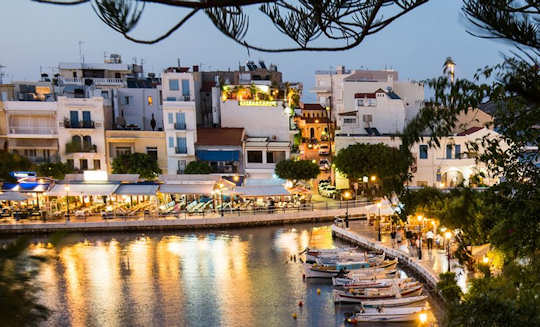 Visit the very Greek town of Agios Nikolaos to enjoy the restaurants and tavernas by the lake and the harbourside.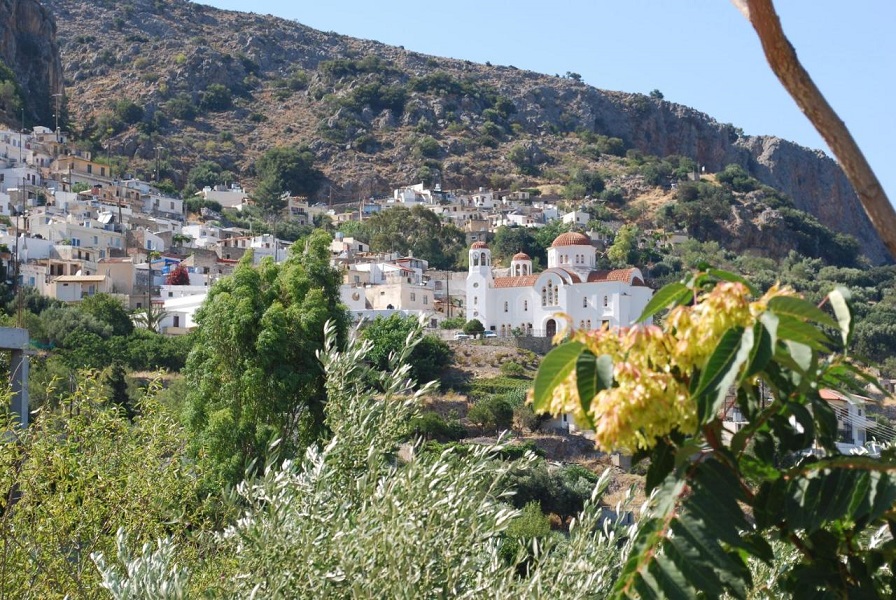 Visit the mountains and the whitewashed Kritsa village on a day drive from Elounda.


Zakros Gorge is dotted with caves which were used as burial sites, hence the name 'The Gorge of the Dead'.


Terra Minoika Villas are made of local stone and wood and look over the bay at Kato Zakros.

---
Getting Here
Take a 1 hour flight from Athens to Heraklion with Aegean Airlines or Olympic Air, with many flights available per day.
Or take a 9.5 hour overnight ferry from Pireaus port of Athens to Heraklion port.
More on flights and ferries below.
Car hire in Crete is a really good idea as it is a large island 60 km by 260 km. There is so much to explore.
When you book with our car rental partners - Rental Centre Crete - you are supporting a local company with excellent service and an easy online booking procedure. We are sure you will be well looked after by the team. Choose from hybrid or non-hybrid vehicles.
---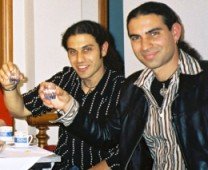 "We trust you have enjoyed these tips from the team at We Love Crete. Evíva!"
Contact us with further questions or feedback. We love to hear about your travels in Kríti and Greece. Let us know of any updates or additions, errors or omissions. Help us make this website the best it can be. Kaló Taxidí!

---