Kriti Greece

This page may contain affiliate links, see our disclaimer here.

---
Trip Planning

Kriti Greece - many people ask us their holiday questions about Crete and we are more than happy to help...
---
Kriti Greece -Heraklion and Samaria then to Santorini

Hi - I'm planning a return trip to Crete with my family. 2 adults, 2 teenagers. My daughter would like to hike the Samarian Gorge again, and I would like to spend a day or two on Santorini. We have already bought flight tix from Riga to Heraklion, and have rented a car.
We'd like to spend some time living very budget consciously, and then spend 5 days to a week in a more upscale environment or in a villa, though in Santorini a hotel would be great. How would you structure this trip? Our dates are June 5 to June 18.
Banuta from Latvia
---

Kriti Greece - Hi Banuta, what a lovely holiday you have planned. We are more than happy to offer some Crete info below.
We suggest you stay within the centre of the island so as to make it easy, especially as you will need to depart from the port of Heraklion to Santorini. In our itinerary below we have put the visit to Santorini at the end of your stay in Crete, but of course you could travel to Santorini whenever you would prefer.
Depending on your arrival/departure time into Heraklion airport we have provided an accommodation option close to the airport (yet still in a beautiful village) which is handy when first arriving or on the night before departure.
We have placed links below, which are also some suggestions of day trips from both locations, including Samaria Gorge.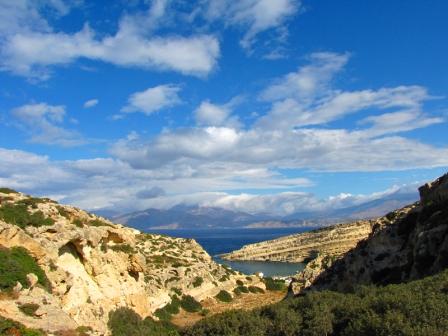 Your Holiday in Kriti Greece

Κρήτη, Kríti - an individual itinerary

Days One to Six – Budget accom - Nikos Hotel in Matala
Days Seven to Eleven – beachside at Out of the Blue Resort in Agia Pelagia Village
Days Twelve to Fourteen – Santorini – Mystique Hotel in Oia
Day One - 5 June
Arrive Heraklion airport, pick up hire car
Stay Option One – 18 km from airport - Arhontiko Studios, Arhanes Village
Stay Option Two – 75 km from airport – Nikos Hotel, Matala Beach

Day Two - 6 June
Stay Matala Beach – Nikos Hotel
Relaxing at beach

Day Three - 7 June
Stay Matala Beach – Nikos Hotel
Relaxing at beach

Day Four - 8 June
Stay Matala Beach – Nikos Hotel
Relaxing at beach

Day Five - 9 June
Stay Matala Beach – Nikos Hotel
Relaxing at beach

Day Six - 10 June
Stay Matala Beach – Nikos Hotel
Relaxing at beach

Day Seven - 11 June
Drive approx 70-80 km 
Stay at 'Out of the Blue' Resort, Agia Pelagia
20 km from Heraklion
Day Eight - Sun 12 June
Stay at 'Out of the Blue' Resort, Agia Pelagia

Day Nine - 13 June
Stay at 'Out of the Blue' Resort, Agia Pelagia

Day Ten - 14 June
Stay at 'Out of the Blue Resort', Agia Pelagia

Day Eleven - 15 June
Drop off hire car at Heraklion port
Take the fast ferry to Santorini - 2 hours
Stay at the Mystique Hotel, Oia, Santorini

Day Twelve - 16 June
Stay at the Mystique Hotel, Oia, Santorini

Day Thirteen - 17 June
Depending on time of flight, take fast ferry back to Heraklion
Option One - Stay Mystique Hotel, Oia, Santorini
Option Two - Stay Arhontiko Studios, Arhanes Village
Ready for early departure on flight

Day Fourteen - 18 June
Taxi to Heraklion airport
Departure

---
Kriti Greece
Information Pages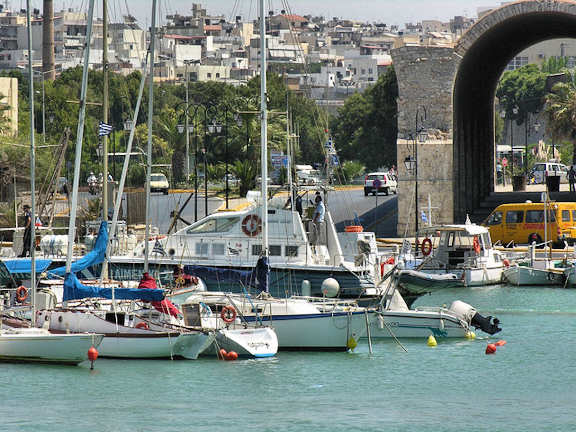 Heraklion port - Kriti
Here are the info pages for the various locations suggested in your itinerary

Heraklion Town
Matala Beach
Matala Village

Close to Matala are the following, all perfect for day trips:
Kokkinos Pirgos
Phaistos
Zaros Village

When staying in the north of Heraklion your daughter can take the day or two day trip to Samaria Gorge, and your group can take day trips to the palace of Knossos, and perhaps Fodele:
Day Tours to Samaria &/or Knossos
Agia Pelagia Beach
About Knossos
Fodele Village

Here you can find more information on the various hotels suggested in Crete, with a cheaper hotel also suggested for Santorini:
Arhontiko Studios, near Heraklion
Nikos Hotel, Matala Beach
Out of the Blue Resort, Agia Pelagia
Mystique Hotel, Oia, Santorini
San Giorgio Villas – cheaper option in Fira, Santorini

Crete Info - here are handy links for taxi and ferry:
Getting Around in Crete
Crete to Santorini



---
Your Accommodation in Pictures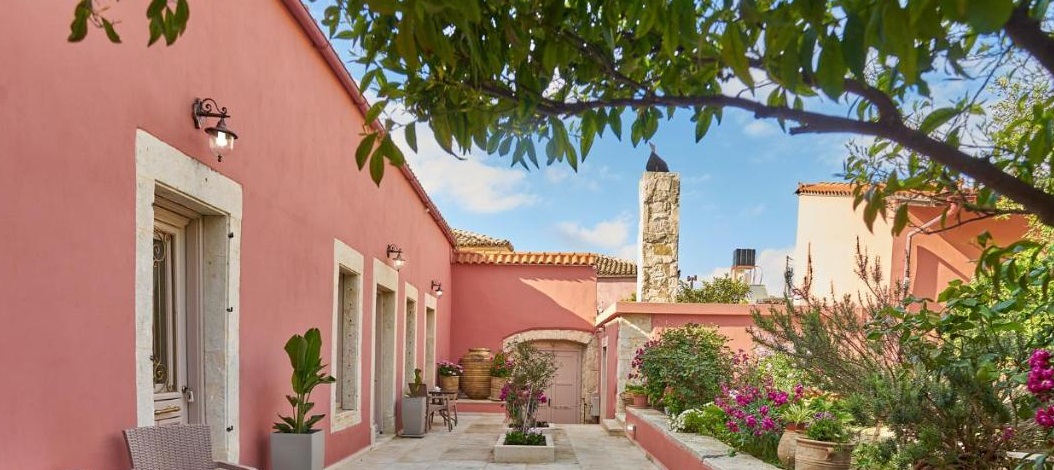 Arhontiko Studios in Archanes Village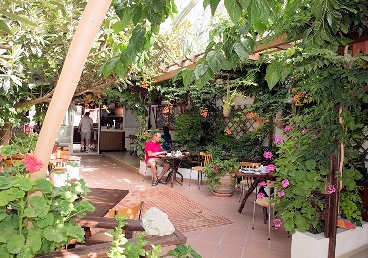 Nikos Hotel in Matala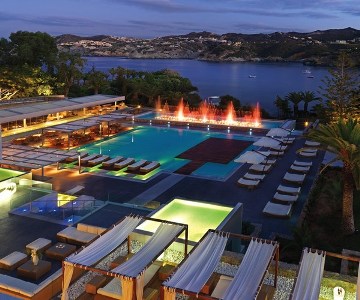 Out of the Blue Resort, Agia Pelagia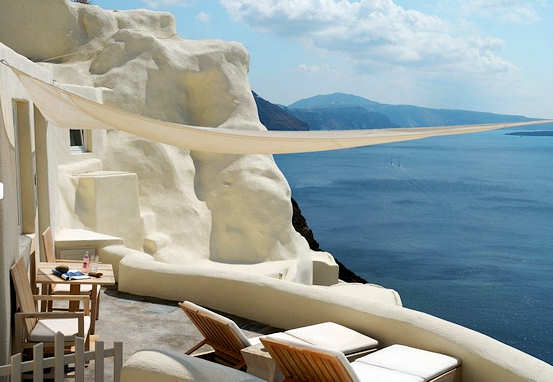 Mystique Boutique Hotel, Santorini