Hotels of Greece
This page may contain affiliate links, see our disclaimer here.

---
A Greek Hotel to Suit Your Holiday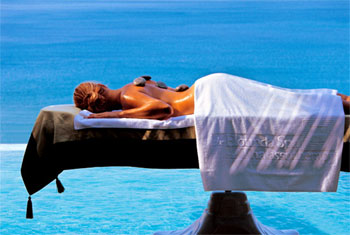 Hotels of Greece - If you choose your Greek hotel first, it can solve all your questions about where to go for your holiday.
Whether you are planning a relaxing beachside holiday, running away to write that book that has been in your head all these years, or planning a romantic getaway, these suggestions will help you choose.
Looking for cheap holidays in Greece? There are plenty of budget options here...
City Break in Athens...six hotels in downtown Athens...all with a view of the Acropolis.

Kifissia in Athens...three beautiful hotels in this leafy northern suburb of Athens, perfect for doing business in style.
Beach Holidays in Crete...choose from over fifteen hotels and pensions within walking distance to the beach, with budget options you can find a cheap hotel in Greece.
Town Holidays in Crete...beautifully restored properties within the old town walls, central hotels in each of the capital towns of Crete; Chania, Rethymnon, Heraklion and Agios Nikolaos.
Cottage Holidays in Crete...we present our carefully selected village houses and eco-tourism resorts; agrotourism at its best in the hills and lush olive groves of Crete.
Luxury Holidays in Crete...well appointed spa hotels all over Crete, pamper yourself!
Villas in Crete...for the family or family reunion, fully furnished and equipped houses in central locations from which to explore the island by car, each with a pool. 
---
Hotels of Greece
Style in Syros...this jewel of the Aegean has hundreds of beautiful beaches and the capital, Ermoupolis, is charming; full of history, these restored mansions are destinations within themselves, Dolphin Bay Hotel in Galissas is pictured at left.

Sleeping in Santorini...stunning white cubed village style hotels with a touch of luxury and some budget choices too, on this deservedly famous perch in the Aegean
Mooching in Mykonos...choose from four hotels within walking distance of Little Venice and the windmills of Mykonos town
Hideouts in Hydra...artists are drawn to these quiet streets where only donkeys stroll, we have  selected four central guesthouses with the character of the port in mind
Relaxing in Rhodes...you must stay within the walls of the old town of Rodos, there is simply no better way to experience the Unesco World Heritage quality, we have chosen three unique properties to tantalise your imagination.

Napping in Nafplion...the old town of Nafplion (above) is one of the prettiest towns in the Mediterranean, complete with beautifully restored neo-classical mansions. Atmosphere galore and some adorable pensions for romance.

Plenty of budget choices are included in our selections of hotels of Greece...
This is the budget symbol.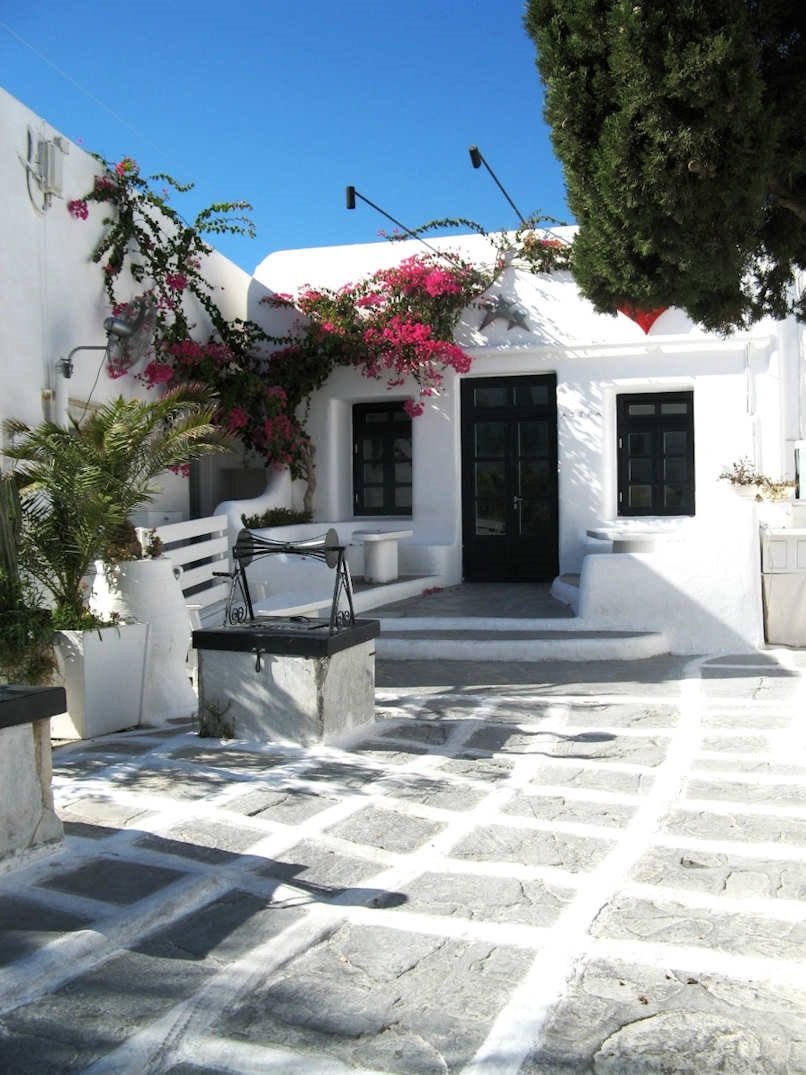 Little laneways in the backstreets of Mykonos