Archanes Hotels
Traditional Villas and Studios

This page may contain affiliate links, see our disclaimer here.

---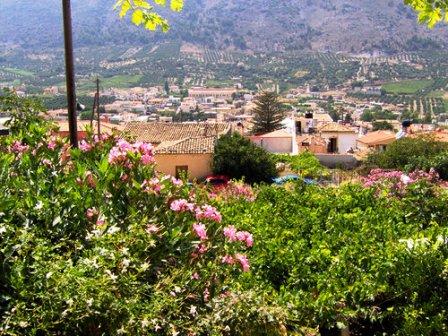 Archanes Hotels, Traditional Villas and Studios - this picturesque, historic Cretan village is located just 14 km from the capital Heraklion and sits at the base of the impressive Mount Giouktas, in the central Heraklion Region of Crete.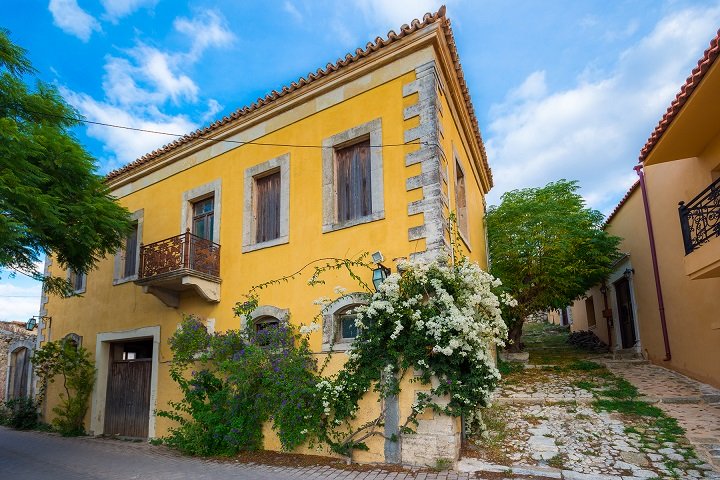 Reach the village by taxi just 16 km from Heraklion Airport, thereby avoiding the busy city.
Relax in the tree-lined streets with pretty squares or plateies, neoclassical and traditional buildings, plenty of tavernas and cafes and a pleasant hubbub from the surrounding farming activity which includes wine growing and olive harvesting.
Visit the famous Palace of Knossos on a relaxed country drive of only 7 km. This makes an ideal choice, allowing you to visit the site early before the crowds make it unpleasant, and before the sun gets too high in the sky.
Sitting at the base of Mount Giouchtas Γιούχτας, a sacred mountain in Crete, this is a beautiful and vibrant village of Crete, perfect for the visitor to see and understand the local way of life with ease.
4 km south of the village is the ancient site of Vathypetro Βαθύπετρο where archaeologists have discovered evidence of a wine press dating from 1550 BC, giving the history of this wine-making area a solid start.
Visit the Sinadinakis Organic Winery in Epano Archanes, which produces biological Merlot, Cabernet Savignon, Kotsifali, Chardonnay and Savignon Blanc.
The Lyrakis Winery and the Koronekes Traditional Olive Oil Mill are close by to the village. At the olive farm, take a tour of the olive groves, see the olive milling process and choose your extra virgin olive oil.

There are plenty of nature walks to choose from including climbing Mount Giouktas, walking Knosano Gorge (below), Spiliotissa Gorge or Astrakiano Gorge.

Visit the Folk Museum of Archanes or the museum of famous Cretan writer Nikos Kazantzakis at Myrtia, just 10 km to the east.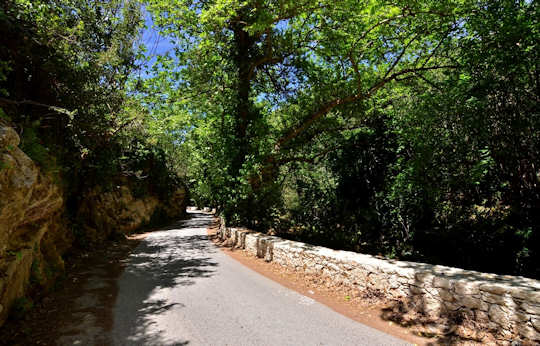 Knosano Gorge near Mount Giouktas is a 6 km walk
---
Archanes Hotels, Villas and Studios

Katalagari Country Suites are just a short drive from Archanes, the only hotel close by, as the village life lends itself more to small villas and traditional homes.

These beautifully styled suites in a small cluster of just 14 rooms offer a pool and restaurant serving traditional Cretan cuisine.
---
Traditional Villas
Archanes Hotels, Traditional Villas and Studios
Kalimera Archanes Village consists of 4 beautifully restored village homes which give the visitor the true experience of living in a Greek village.
Choose from a smaller home ideal for couples or a larger villa suitable for 5 guests.
Each building has been lovingly restored in the local character, and combines traditional elegance with modern convenience.
Contribute to village life by staying in these well-designed homes.

Archanes Hotels, Traditional Villas and Studios
Villa Archanes is a blend of historic and modern with a beautifully restored village home now offering a pool and terraces.
Experience true country hospitality, wonderful tasty Cretan breakfasts and a spacious, stylish family mansion house originally dating from 1890.

Traditional stonework, lovely chunky wooden beams, handcrafted Cretan furnishings and attention to detail make these rooms a pleasure to stay in.

Choose from a one-bedroom villa which sleeps 2 guests or a two-bedroom villa, with space for 4 guests.

Archanes Hotels, Traditional Villas and Studios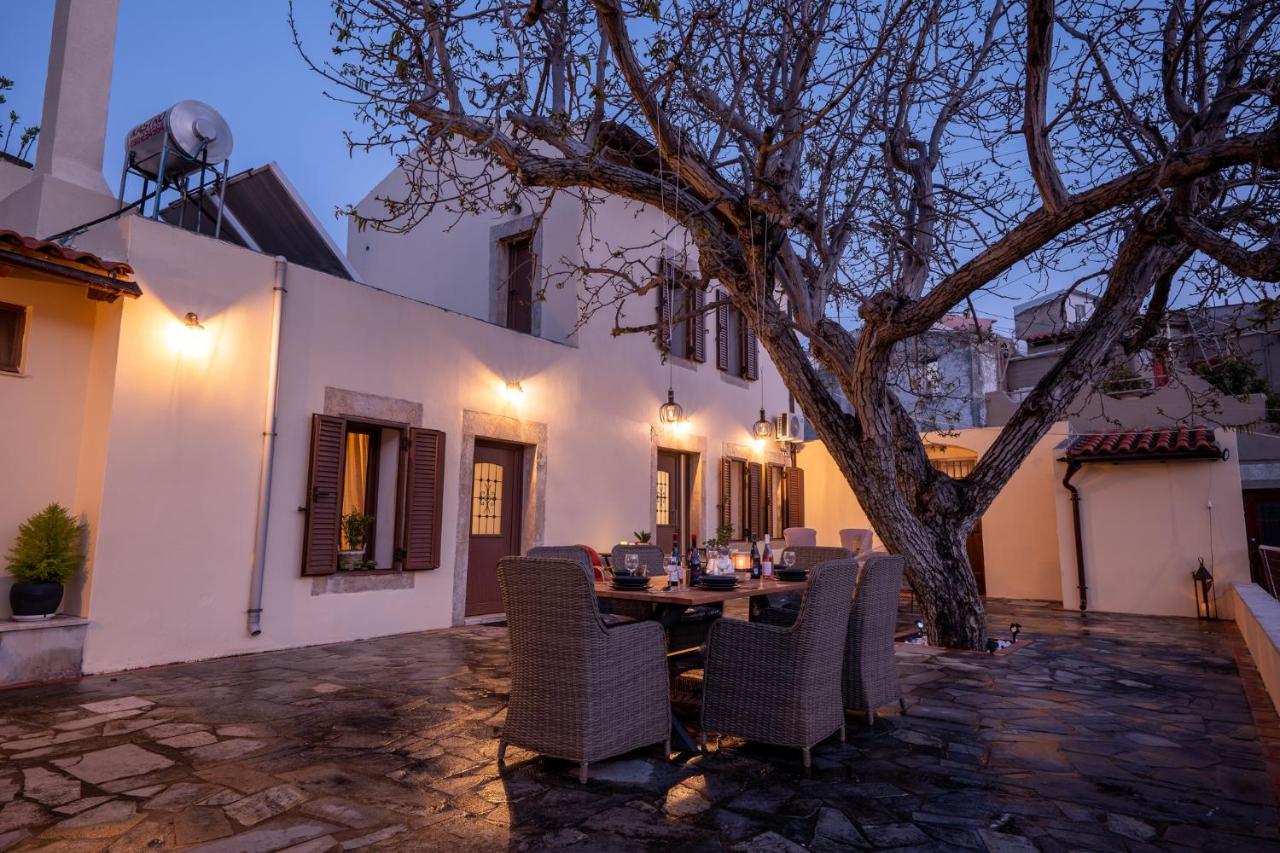 Walnut Tree Villa - this villa is in Epano or Upper Archanes, with 2 bedrooms welcoming 5 guests with ease. Enjoy the evenings in the leafy courtyard. A cosy and homely stay in the centre of the village, with a large parking space. Receive exceptional local hospitality.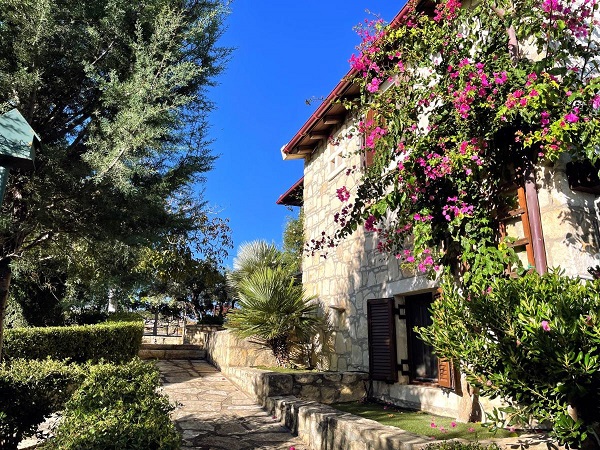 Villa Fyllosia - welcoming 5 guests in comfort, with 3 bedrooms and 2 bathrooms, large gardens, terraces, traditional construction, balconies, BBQ, sea views just 2.2 km from Kato Archanes in the countryside. Best to have a vehicle if you visit here. Full kitchen ideal for self-catering, this villa is perfect for families.
Enjoy warm Cretan hospitality from your host Minas and family.

---
Traditional Studios

Archanes Hotels, Traditional Villas and Studios
This beautifully restored 'Archontiko' allows the visitor a glimpse and experience of the past, a few nights to imagine what living in Crete in the 1890s may have felt like.
The word 'archontiko' αρχοντικό can roughly be translated as 'mansion' or 'manor' and was a wealthy family home exemplifying the style of the 19th Century.

Although used as a school early in the 20th Century, it was later declared a 'protected traditional building' and lovingly restored.
The result is an exquisite mixture of the old and the new, and a chance for the curious visitor to travel back in time.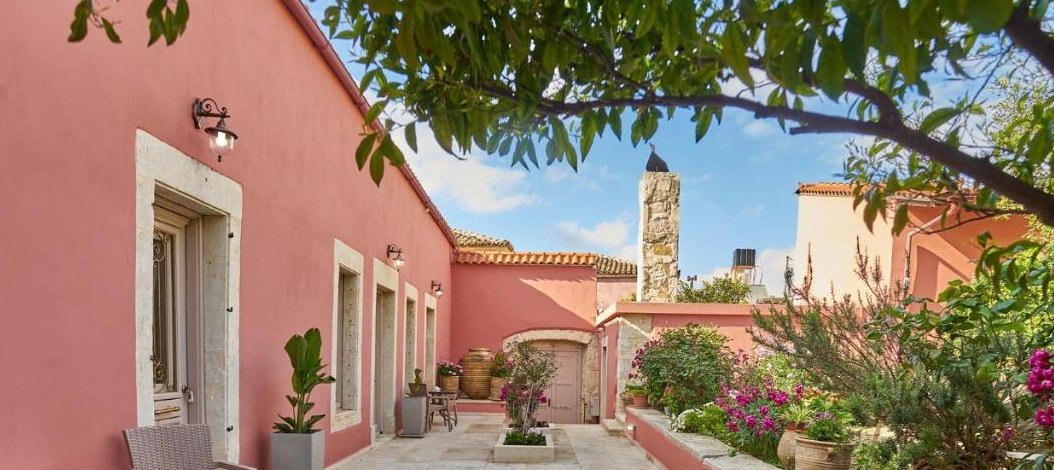 Archontiko Studios in Archanes village
The Archontiko Archanes has 4 separate guestrooms each accommodating 2 to 4 guests, with two spacious rooms.
Relax with a fireplace, antiques and a vintage brass bed, a completely romantic experience of the real Crete.
Enjoy the robust stone walls, timber ceilings and traditional furniture.
These beautiful studios will communicate their charm and whisper the stories of Crete from their stones.

Yet you will have the comfort of air-conditioning, heating if needed, TV, Internet and a fully equipped kitchen.

A perfect home away from home, a wonderful place from which to explore the nature walks, wineries and historical sites.
---
Getting to Archanes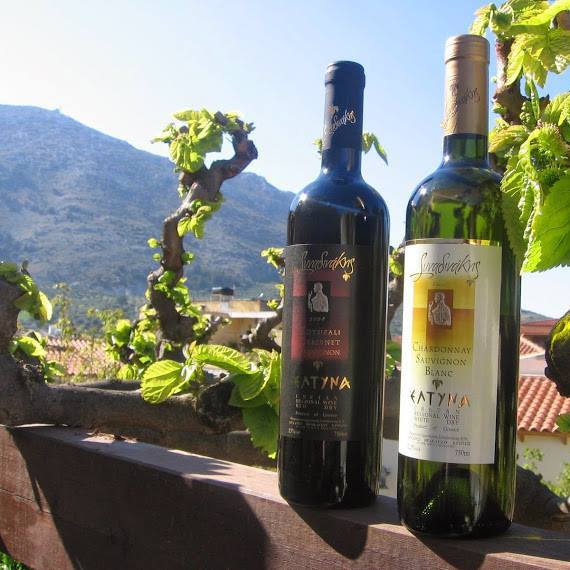 Drive south from Heraklion Airport 19 km via the National Road, Skalani and Patsides. Depending on the time of day this journey should take 25-30 minutes.
From Heraklion Town drive east from the centre on Leoforeo Ikarou, then south-east on Leoforeo Steliou Kazantzidi, crossing under the national Road and continuing south via Skalani and Patsides, a total journey of 16 km taking about half an hour.
There are frequent local buses by KTEL bus lines which are very convenient, buses depart from Bus Station A near the port.



---
On the Map
See the location of Archanes village on the map below.
---
Getting to Crete
Many of our UK and European visitors fly directly to Heraklion International Airport, if you are coming from further away, please see our flight pages with options for long-haul flights.
Take a 1 hour flight from Athens to Heraklion with Aegean Airlines or Olympic Air, with many flights available per day.
Or take a 9.5 hour overnight ferry from Pireaus port of Athens to Heraklion port.
More on flights and ferries below.
Car hire in Crete is a really good idea as it is a large island 60 km by 260 km. There is so much to explore.
When you book with our car rental partners - Rental Centre Crete - you are supporting a local company with excellent service and an easy online booking procedure. We are sure you will be well looked after by the team. Choose from hybrid or non-hybrid vehicles.
---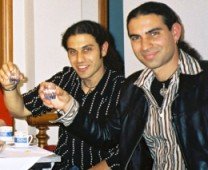 "We trust you have enjoyed these tips from the team at We Love Crete. Evíva!"
Contact us with further questions or feedback. We love to hear about your travels in Kríti and Greece. Let us know of any updates or additions, errors or omissions. Help us make this website the best it can be. Kaló Taxidí!

---