Holiday Villas Greece
This page may contain affiliate links, see our disclaimer here.

---
Do you Own A Holiday Home in Greece?
Holiday Home Rental
Holiday Villas Greece...
Do you own a holiday home in Crete or Greece
Are you looking for an effective way to advertise your holiday home for rental in Crete or Greece?
There are some hundreds of hotels, villas and apartments for visitors to Crete and it can be difficult to get your property seen by prospective guests, this is true for properties over the whole of Greece.
How will new guests find your property??
What will make them choose your villa over a similar one in the same location?
We've looked at the different ways to advertise your holiday home in Crete and Greece and, more importantly, how to get great results.
Holiday Villas Greece
Earn money from your holiday rental property in Crete or Greece with Home Away Holiday Rentals.
Travellers book online to save money...guests want to find their ideal holiday accommodation in only a few clicks.
As a home owner, you can be a part of this global marketplace and ensure your property is seen among the thousands of holiday options available with Home Away Holiday Rentals.
This is a simple and cost effective way to ensure ongoing income from your holiday home.
Holiday homeowners who advertise on Home Away Holiday Rentals enjoy higher levels of booking inquiries than any other online holiday home rental site. So that means more bookings and more rental income for you and your family.
Your advertisement, once created, will reach millions of potential guests as it will appear for free on 11 additional global websites in multiple languages.
Holiday Villas Greece
You may trial the service for free - you don't need to pay a cent until you are happy to.
With an online presence costing just a few cents per day, check out a great way to make money from your holiday home rental in Crete, both in summer and off-season, with tips from owner experts on everything from furnishing your property to how to screen potential holiday guests.
If you choose Home Away Holiday Rentals for your holiday home rental listing, it will be placed on 11 Home Away sites across the globe creating maximum exposure. and they have a money-back-performance- guarantee if you are not happy after the first year.
The Home Away money-back-performance-guarantee promises that unless a minimum number of inquiries come to your property in the first twelve months, you receive a full refund.
You can include lots of images of your property on your listing to entice visitors. The website staff give plenty of advice on how to best set up your property online and how to calculate the rent to charge to make a good profit.
So, consider placing an advertisement with Home Away Holiday Rentals.
Greece Vacation Rentals Santorini
Some beautiful holiday homes for rent in Santorini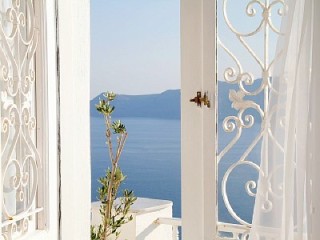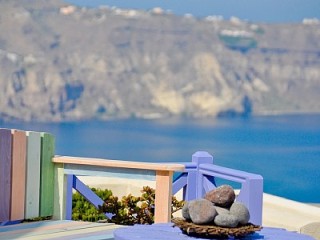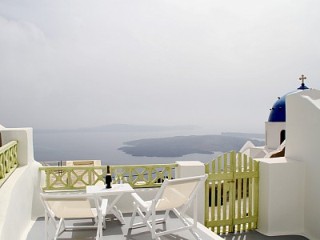 ---
Holiday Homes in Crete