Rethymnon Car Rental

This page may contain affiliate links, see our disclaimer here.

---
Rethymnon Town is in the central north of Crete
Rethymnon Car Rental

To hire a car in Crete book here or search below.


At Car Rental Centre Crete we are confident that you will be looked after by Harry and his team. You can have a car dropped off/picked up at a hotel in town or at Rethymnon Port. Either way it is a good service from a local company. All fees are quoted up-front so there are no surprises when picking up your vehicle.


---
Rethymnon Car Rental - we answer a question from one our visitors, Olga from Spain, who is planning a family holiday to Crete.

Hi! We are a family of 3 who are going to visit the island this summer. We will spend 9 days there (2nd -10th July) and we will say in Rethymnon.
We want to rent a car to travel around the island. We are not sure if it'll be worth it to rent the car for the whole stay, as we know that many places are reachable by bus! Could you please help us?
We would also be very thankful if you could you give us some hints on how to plan the visits? Or suggestions on what to visit. we have a list of a lot of places we want to visit (a really long list) but we would need help to organise it and see which ones are the most interesting!
Thank you very much!


Yes, to see Crete it is better to hire a car. It is a large island 260 by 60 km and there is so much to see, especially in the hills, back roads, small villages and mountains.
As you have 9 days, your family will benefit from hiring a vehicle and exploring the regions of Chania, Rethymnon and Heraklion.


A Personalised Travel Itinerary
Actually what we suggest is a little different. Perhaps you could fly into Chania airport and out of Heraklion airport. In this way you can stay in Chania for the first two nights without hiring a car, then hire a car to drive for the next seven nights.
This also allows for you and your family to walk the Samaria Gorge on a day tour, for which you do not need a car.
Rethymnon car rental is not required in this case, however you could easily do this, after arranging a transfer from Chania airport or port to Rethymnon, then picking up your car after a day or so of relaxation.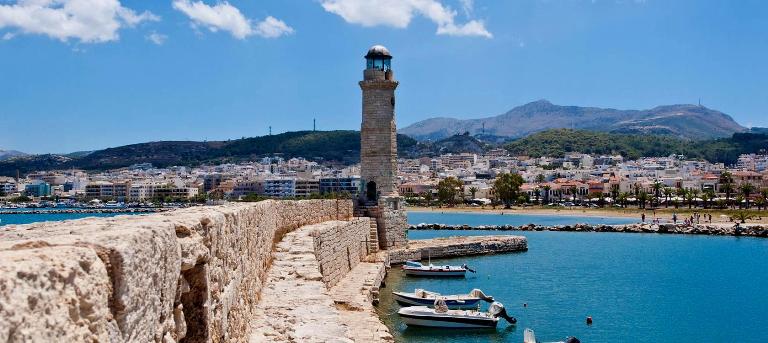 Highlights of Rethymnon include this Venetian harbour and lighthouse, and the ruins of the Fortezza, as well as characteristic architectural echoes of history throughout the Old Town.
---
A Unique Plan

An itinerary is suggested for your time in Crete with your family below:
Day One
Arrive Chania Airport
Take taxi to the old town of Chania
Stay within the walls of the old town
We suggest Madonna Studios for your family
 
Day Two
Take a day tour from/to your hotel to see Samaria Gorge
This includes a ferry ride, it is a long walk not suitable for very small children, but well worth the walk and the long day
Stay in Chania
We suggest Madonna Studios
 
Day Three
Pick up hire car
Drive to Kissamos 37 km, take a half day boat trip to Balos Lagoon
Drive to Falasarna Beach in the afternoon 16 km
Stay at Kaliviani Village
We suggest Kaliviani Traditional Hotel for your family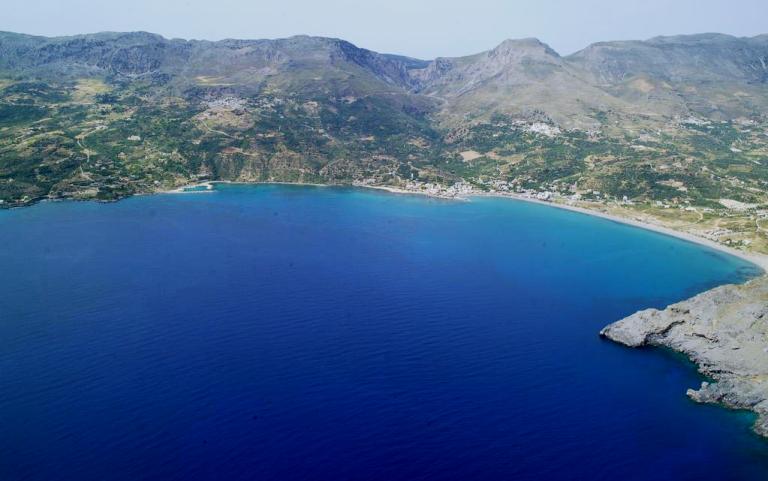 Plakias Beach is 35 km from Rethymnon Town - a suggestion for touring is included in this itinerary

Day Four
Drive to Rethymnon 100 km
Explore the old town
Stay within the walls of the old town
We suggest Afrodite Hotel for your family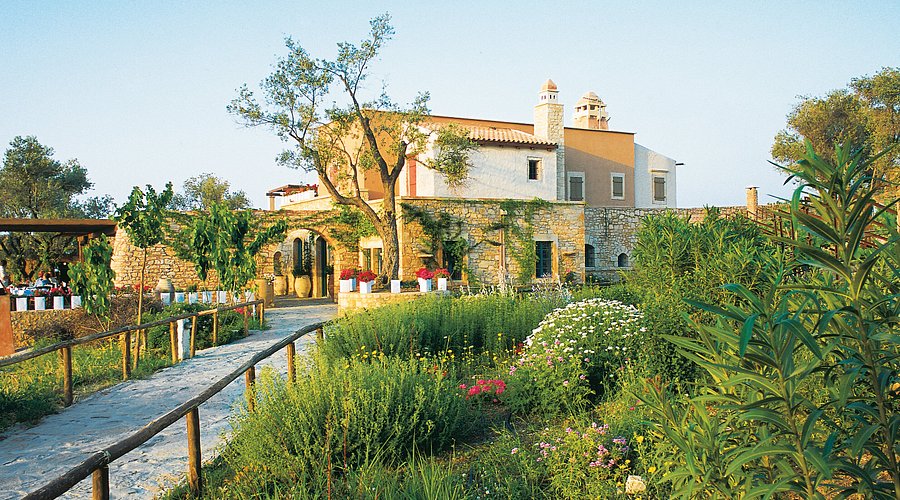 Another suggestion - Agreco Organic Farm is 9 km from Rethymnon Town

Day Five
We suggest touring in Rethymnon and staying again in Rethymnon town
Places to see include Agreco Organic Farm, Plakias Beach (pictured above), Margarites Village, the Arkadi Monastery (pictured below), Lake Kournas and Georgioupolis Beach
Stay in Rethymnon
Stay at Afrodite Hotel (good value within the old town walls) or Casa Moazza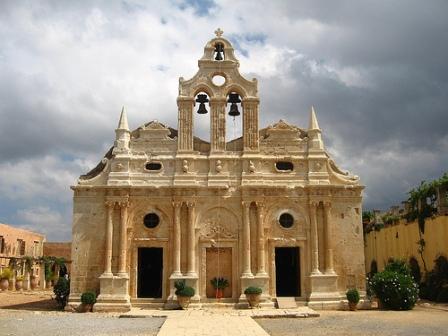 Arkadi Monastery is 23 km from Rethymnon Town

Day Six
Drive from Rethymnon to Meronas in the Amari Valley 32 km
Explore the valley
Stay Meronas Eco House (pictured below)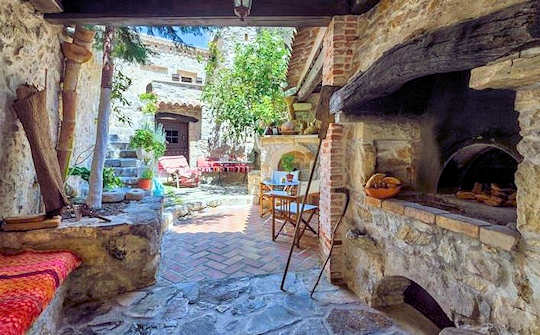 Meronas Eco House is a restored farm house - Manoli and his family will welcome you

Day Seven
Drive from Meronas to Zaros via the Amari Valley 47 km
Explore the valleys and foothills of Mount Psiloritis
Enjoy hiking, walking and local fresh fish farms
Stay near Zaros Village
We suggest Keramos Studios in Zaros Village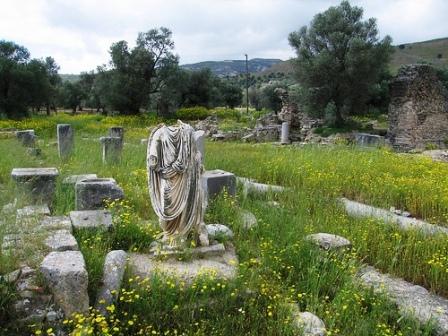 Gortys is 23 km from Phaistos in Central Crete

Day Eight
Drive from Zaros to Phaistos and Gortys, two of the major sites on the island
See Knossos Palace and visit the Archaeological Museum in Heraklion town
Stroll the pedestrian streets in Heraklion for lunch and shopping
Stay in Archanes Village
We suggest the Villa Arhontiko
 
Day Nine
Drive from Arhanes Village to Heraklion Airport 16 km         
Drop off hire car
Depart from Heraklion Airport
 
Olga, this itinerary takes you inland to see the heart of Crete. If would prefer to see more beaches, please see below. Also, as you mentioned  you are staying in Rethymnon, this itinerary can all be achieved by day tours with your car from Rethymnon (after the intial two nights in Chania).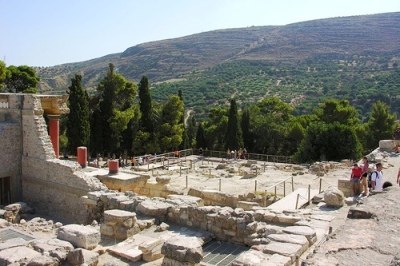 Knossos Palace is 50 km from Gortyna Site
---
More Beaches

See more beaches with Rethymnon car rental enabling you to drive along the north coast of Crete.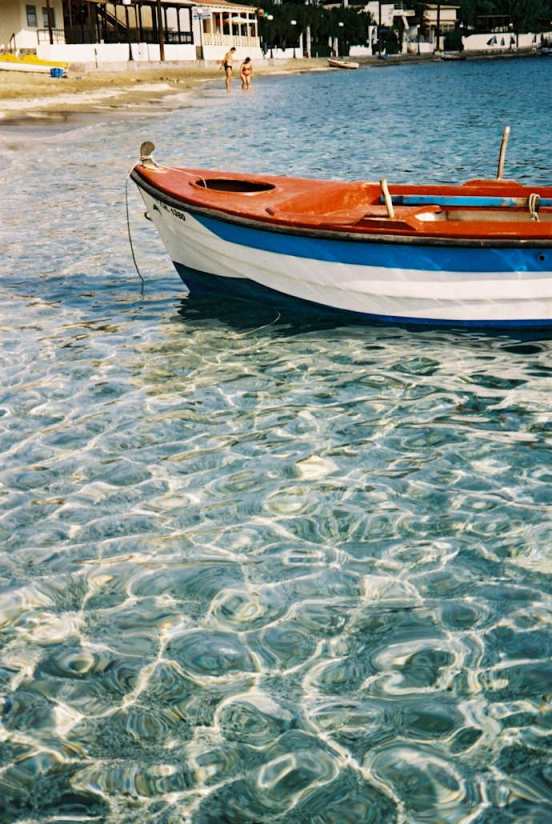 Rethymnon Car Rental - Agia Pelagia is 60 km from Rethymnon Town

Rethymnon Car Rental - Beach Options
Well, if you wanted to stay near beaches, you could stay on the north coast and visit Bali Beaches (5 coves), Panormos and Agia Pelagia (many coves). At Agia Pelagia (pictured above) you would be within a good driving distance from Phaistos, Gortys and Knossos as well as the Archaeological Museum of Heraklion, so you could complete that section of the itinerary, and not miss out on some of the most important ancient sites of Crete.
Day Six - Bali Beaches - we suggest Stone Villas for your family
Day Seven - in Panormos we suggest the Captains House for your family
Day Eight - In Agia Pelagia we suggest Aquarius Apartments for your family
All of these beaches are within easy driving distance from Rethymnon. Again, you could stay centrally and visit as day trips - it is your choice.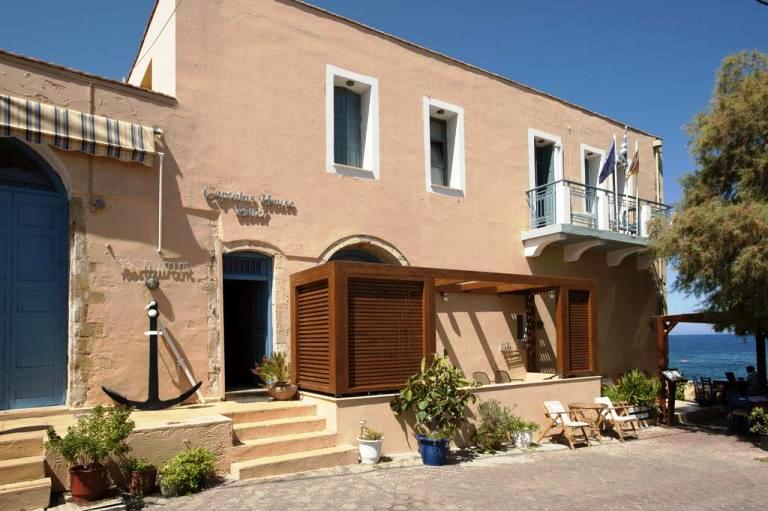 Rethymnon Car Rental - drive 23 km to Panormos - The Captain's House is right on the seaside
---
Rethymnon Car Rental

To start your Rethymnon car rental in Rethymnon town or Chania town, port or airport, and drop off in major centres of the island, please contact our partners at Car Rental Centre Crete...
We suggested here for your family to arrive at Chania, and take a taxi to the old town of Chania, in this way you will not be driving immediately upon arrival and can enjoy strolling the streets and the pedestrian laneways of Chania, gradually getting accustomed to being in Greece.
This option also allows you to take a full day tour to Samaria Gorge. This trip is very difficult to do quickly whilst driving your rental car. The walk is 16 km one-way from north to south and ends at a beach on the south coast of the island. Walkers need to take a ferry to Chora Sfakion and then a bus ride back to their starting point - this is usually Chania or Rethymnon.
Rethymnon Car Rental is easy - pick up in Rethymnon town can be arranged, and drop off too. It is most likely however, that you will pick up your car near to the port of your arrival; that is Chania or Heraklion.


---
Getting Here
Take a 1 hour flight from Athens to Heraklion with Aegean Airlines or Olympic Air, with many flights available per day.
Or take a 9.5 hour overnight ferry from Pireaus port of Athens to Heraklion port.
More on flights and ferries below.
Car hire in Crete is a really good idea as it is a large island 60 km by 260 km. There is so much to explore.
When you book with our car rental partners - Rental Centre Crete - you are supporting a local company with excellent service and an easy online booking procedure. We are sure you will be well looked after by the team. Choose from hybrid or non-hybrid vehicles.
---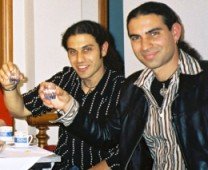 "We trust you have enjoyed these tips from the team at We Love Crete. Evíva!"
Contact us with further questions or feedback. We love to hear about your travels in Kríti and Greece. Let us know of any updates or additions, errors or omissions. Help us make this website the best it can be. Kaló Taxidí!

---