Crete for Travellers

This page may contain affiliate links, see our disclaimer here.

---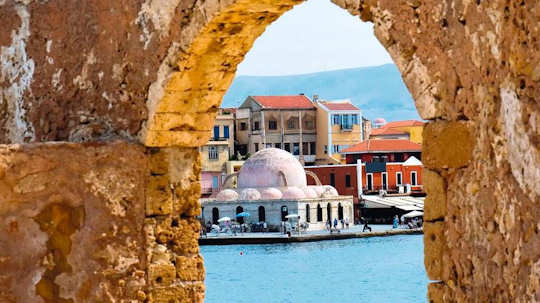 Chania harbourside
Crete for Travellers - we Love Crete and Greece, and we love journeying around Crete. Here we share some unique and traditional Cretan activities and information for independent travellers to explore and enjoy Kriti.

Getting Here
Food Foraging Tour
Olive Harvest Retreat
Local Glassmakers
Q&A Pages
Tips for Travellers

Culinary Heritage - Foraging Tours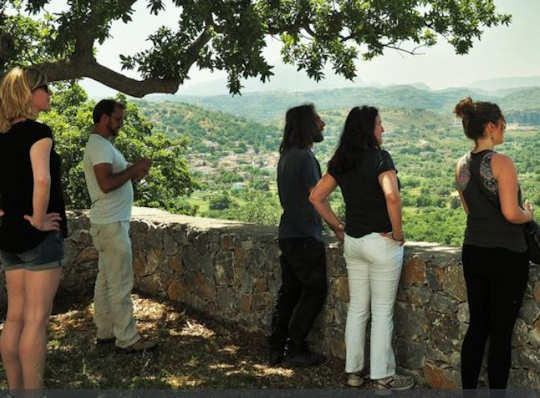 Castello Taverna 8 Day Foraging Tour in Rethymnon Crete
Enjoy the local food and knowledge at Castello Taverna in Rethymnon, take a foraging tour to learn more about the traditional ways of eating and living off the land in Crete.
More information about 8 Day Foraging Tour - Crete
Knowledgeable and multilingual guides
Learn how to forage wild herbs and vegetables
Make olive oil, local wine, raki, and cheese at the host farm
Visit to the ancient archeological sites
Daily breakfast and four days of lunch included
Accommodation 7 nights included
Let Vassilis, Andy and Jurgen show you the real meaning of Cretan hospitality and impart the traditions of this land. Depending on the season, you will be picking edible wild asparagus, celery, thistles, flowers, oregano, thyme, mint, figs, blackberries, and many other fruits and herbs for tea.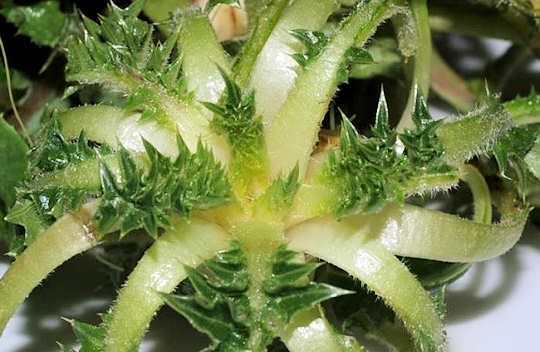 Castello Taverna 8 Day Foraging Tour in Rethymnon Crete - pick wild herbs
---
Olive Picking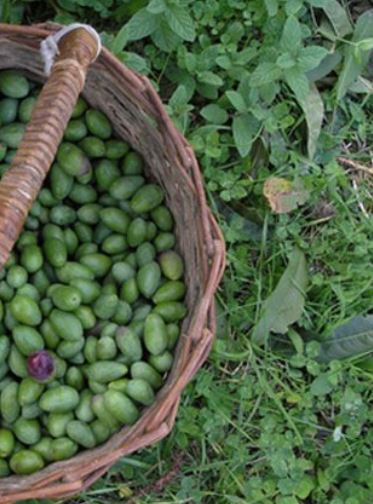 Olives being harvested
This 8 Day Olive Harvest Retreat in Crete - puts you right at the centre of the customs and culinary experiences of the island. Visit two different olive farms with a local agricultural and historical guide. See the traditional, timeless and organic ways of growing and preparing food.
Assist with the harvest then enjoy a long lunch in the olive groves, visit ancient sites with an archaeologist, absorb the life of Crete first-hand, enjoying cooking classes and picking your own food.


---
Local Handmade Glass

A handmade decanter with glasses and the traditional Cretan dish of snails

Tarrha Glass...stunning local glass. A hot glass workshop based in Anogia near Heraklion, Crete specializing in glass table ware, unique pieces and architectural glass. Inspiration comes from stone, wood, water and sea shells; vivid modern designs with originality result. 

Marios Chalkiadakis and Natassa Papadogamvraki have open studio days from time to time. Their glass mainia is infectious! It is best to phone before you visit this village in the hills above Heraklion.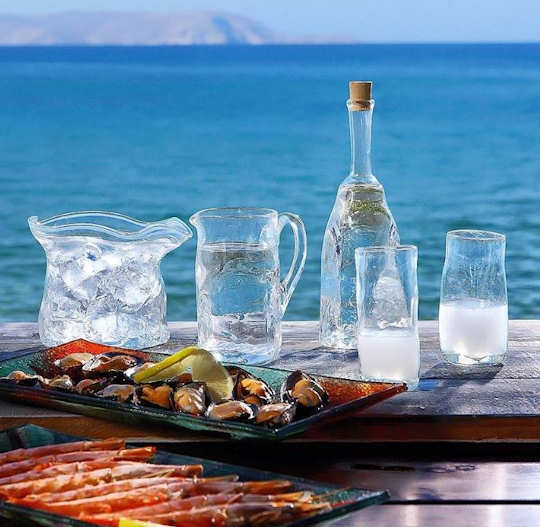 Tarrha Glass - a handmade jug, a decanter, some glasses and an ice bucket with mezedes by the sea in Crete
---
Tips for Travellers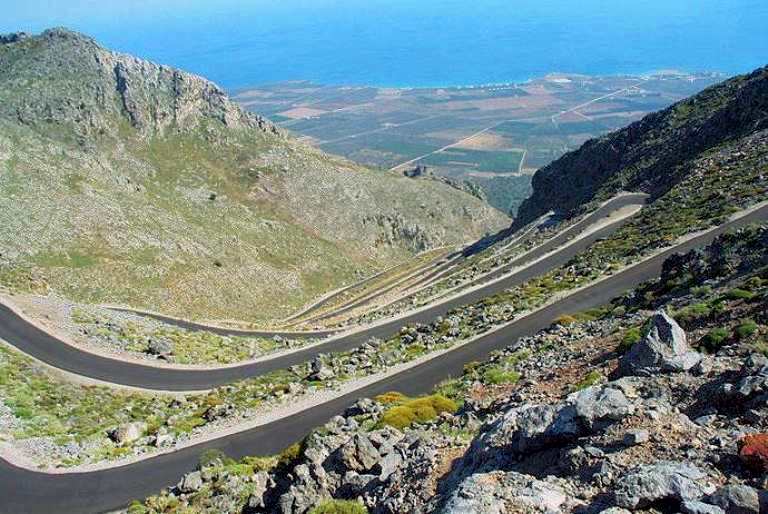 The road to Frangokastello in the south of Crete
Crete for Travellers - our website is designed for independent travellers with information on:
---
Q&A Pages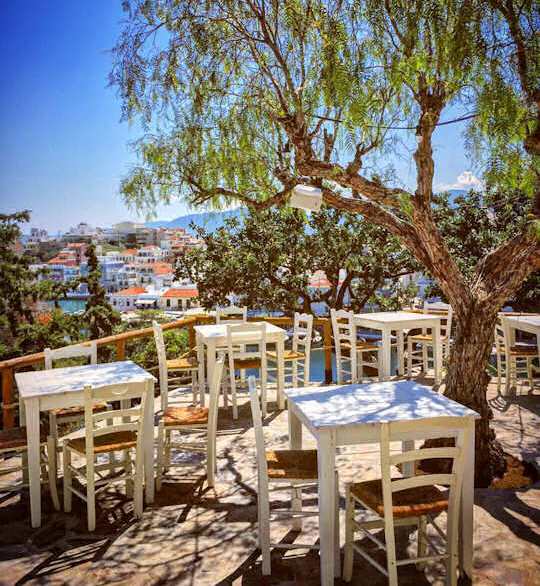 Where is this? Agios Nikolaos - looking over lake Voulismeni
Crete for Travellers - do you love independent travel? We love to really experience a country and a culture. So that is why we love to share our understanding of Crete with our visitors and help them plan their own personal journeys. Each journey will be different, that is the beauty of it.
Travelling is about exploring and allowing serendipity to enhance your experience, inform yourself, make a plan, then be open to the magic!

Our visitors have asked many questions about travelling in Crete over the years, here you can see their questions and our answers and many, many itineraries for exploring Crete in different ways...
---
Mini Route Guides

---
Getting  Here
---


"We trust you have enjoyed these tips from the team at
We Love Crete. Evíva!"
Contact us with further questions or feedback. We love to hear about your travels in Kríti and Greece. Let us know of any updates or additions, errors or omissions. Help us make this website the best it can be. Kaló Taxidí!

---