Self Catering in Crete Greece

This page may contain affiliate links, see our disclaimer here.

---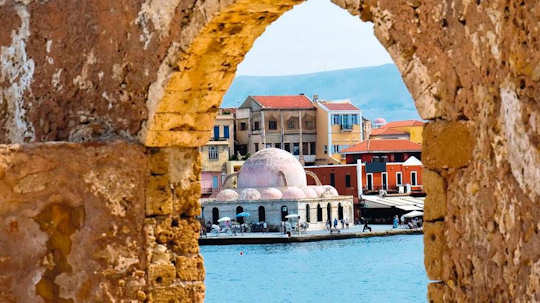 Chania harbourside

Self Catering in Crete Greece - find your perfect spot in Crete that won't break the budget

---
Self Catering in Crete Greece

Western Crete

Self Catering in Crete Greece - western Crete in the region of Chania, use Chania Airport Code CHQ.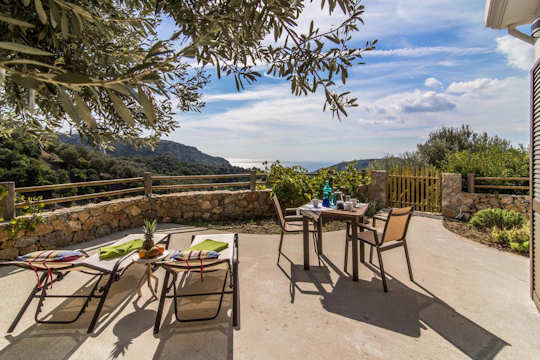 Christo's Place - a holiday with amazing sea views set in a tiny village in the south of Crete. Visit Palaiochora for more village buzz and beautiful beaches. Cater for the family here or visit local tavernas.

Oreinothea - self cater in this 2 bedroom home or visit local tavernas. Experience the real Crete in Theriso Village, close to Chania.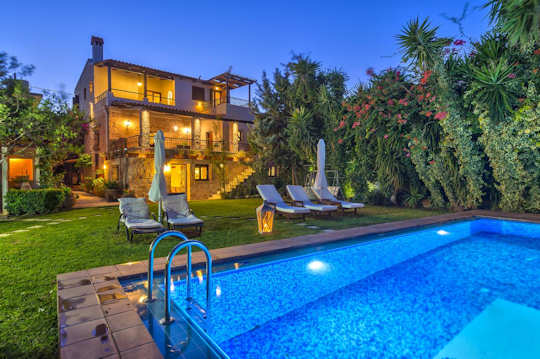 Villa Archontaraki in Kalilviani is a home away from home with Cretan character perfect for self-catering.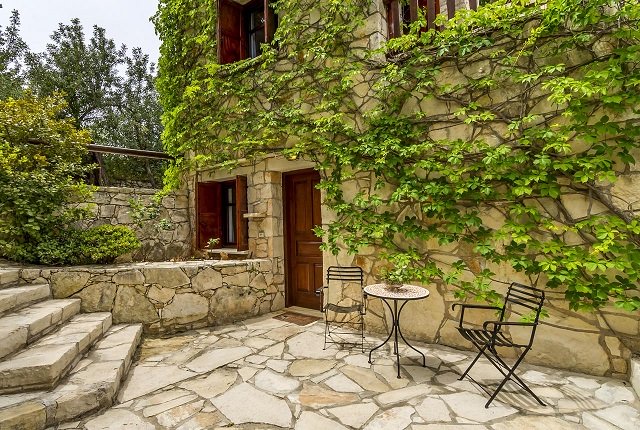 Manoli's House in Douliana is perfect for couples, completely private and self contained, surrounded by nature yet in a small village. Just 27 km from Chania town and 2.8 km from Kalives Beach in the west of Crete.
---
Central Crete
Self Catering in Crete Greece - central Crete in the region of Rethymnon and Heraklion, use Heraklion Airport Code HER.

At Evridiki's House you will be able to self-cater and visit the southern beaches easily. A typical traditional Cretan house, in the village of Pitsidia away from the tourists but close to Matala and other beautiful beaches. Central Crete.
At Matala Beach, see the ancient caves in the rock cliffs, and the beautiful beach which drew hippies in the 60's and 70's. Enjoy crystal clear waters and many cafes, restaurants and tavernas. Try the fresh seafood, or walk to nearby beaches.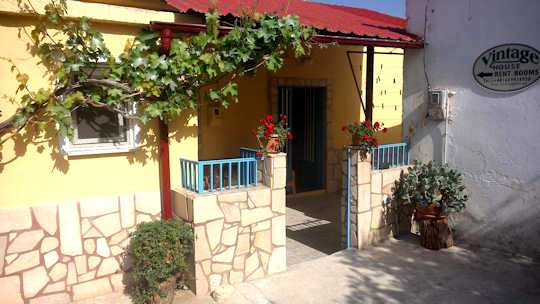 Also in the centre of the island, in the historically significant village of Vori, is the Vintage House, another budget self-catering gem. Experience the real Crete, enjoy this thriving community yet be close to beaches and the Libyan Sea. Close also to Phaistos Minoan Palace. Central Crete.
Vori village has been recognised as a significant historical village, and still retains a great deal of authenticity and charm. Relax in the village square.
Villa Lemoni - sleeps 6 guests with a pool and plenty of space, and views to the mountains. Set on the edge of the village of Kamilari, you will need a car to enjoy this location. Central Crete, a comfortable drive from many of the local beaches and archaeological sites. Central Crete.
Kamilari village, so called because it sits on two hills that look like humps, is a busy, friendly village in the hinterland behind Matala. With many cafes and tavernas, you can enjoy village life with a breeze off the sea in the evenings. Central Crete.
This stylish home with magical views is just outside of Plaka in Apokoronas in Chania, is 27 km from Chania Old Town in western Crete, and only 1.6 km from the beach at Almyrida.

With 7 bedrooms and 4 bathrooms Villa Ioanna easily accommodates 12 guests for a holiday in comfort.
---
Eastern Crete
Self Catering in Crete Greece - eastern Crete in the region of Lasithi, use Heraklion Airport Code HER.
Jasmine House is a home away from home with a lovely kitchen and all facilities you need to explore the beautiful region of Sitia. This location is best visited with a car. Close to Sitia town and airport, also close to the extraordinary Vai Palm Beach. Visit the nearby Toplou Monastery to taste their locally grown wines, the Kazarma in Sitia and Erimoupolis Beach nearby. East Crete.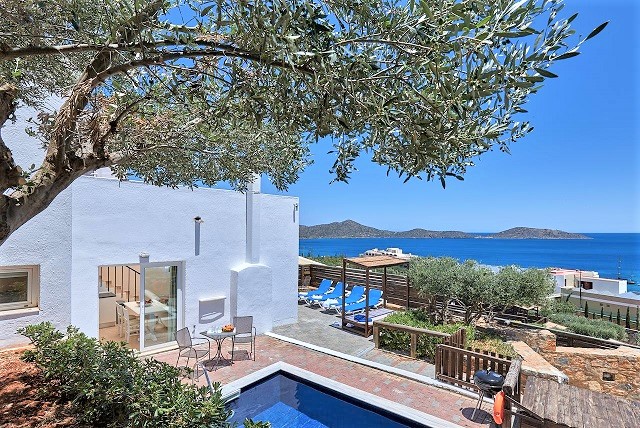 Eleon Villa - this contemporary styled villa sits high on the hill overlooking the stunningly beautiful bay of Elounda, and features 4 bedrooms welcoming 16 guests easily, in style. Allow your guests to relax under one roof, whilst being perfectly situated to explore the island or attend your special event.
The character-filled design gives many opportunities to take in the magnificent view, as does the infinity pool. Stay minutes from Elounda Village and Elounda Beach and 10 km from the vibrant town of Agios Nikolaos in eastern Crete.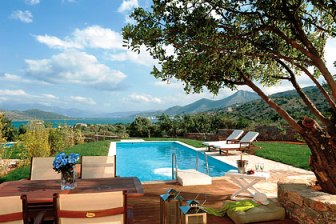 These exquisite villas will be your family reunion solution. Combine 1, 2 or 3 villas together to fit everybody close, yet with 'sanity' space between each home.
Elounda Villa sleeps 10, whilst the other two Almond Tree Villas sleep 6 and 4 respectively.
Various combinations of bedrooms and bathrooms are available and all have access to a pool and gardens, excellent quality of amenities including BBQ areas, patios, terraces, kitchens, air-conditioning and sun lounges.
These villas are best accessed with a vehicle as the nearest beach is 20 minutes away, at Elounda Beach.
Explore the Lasithi region from this location.
---
Tips for Travellers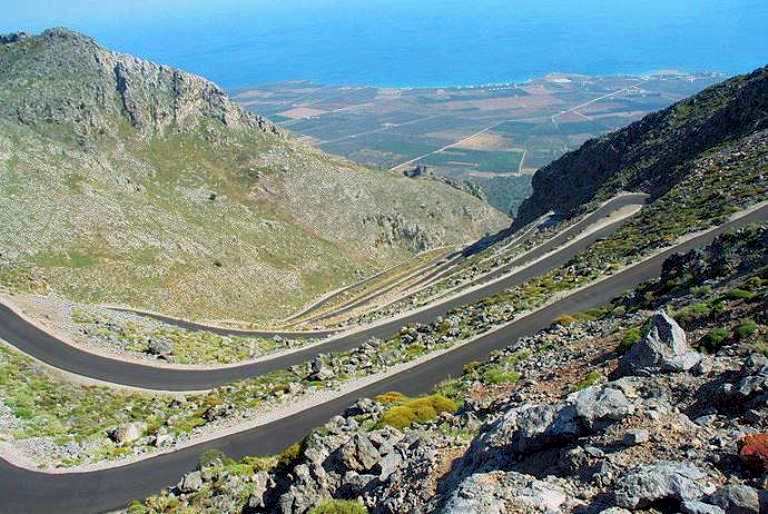 The road to Frangokastello in the south of Crete
Crete for Travellers - our website is designed for independent travellers with information on:
---
Q&A Pages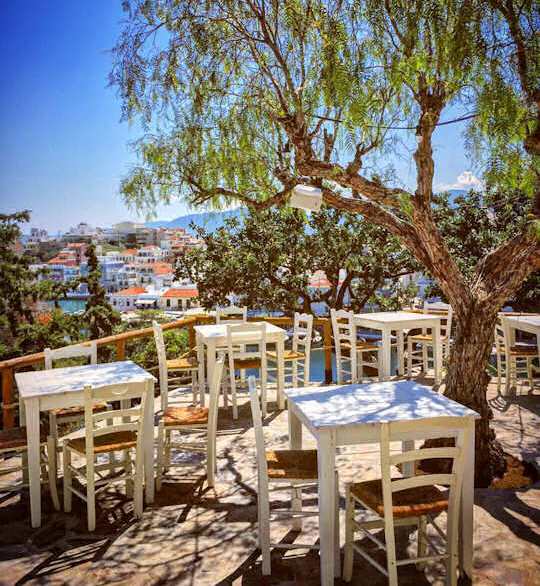 Where is this? Agios Nikolaos - looking over lake Voulismeni

Crete for Travellers - do you love independent travel? We love to really experience a country and a culture. So that is why we love to share our understanding of Crete with our visitors and help them plan their own personal journeys. Each journey will be different, that is the beauty of it.
Travelling is about exploring and allowing serendipity to enhance your experience, inform yourself, make a plan, then be open to the magic!

Our visitors have asked many questions about travelling in Crete over the years, here you can see their questions and our answers and many, many itineraries for exploring Crete in different ways...
---
Mini Route Guides

The mini guides are route suggestions put together by the team at We Love Crete to allow you to choose your own route through the back roads of Crete.

---
Getting  Here
Take a 1 hour flight from Athens to Heraklion with Aegean Airlines or Olympic Air, with many flights available per day.
Or take a 9.5 hour overnight ferry from Pireaus port of Athens to Heraklion port.
More on flights and ferries below.
Car hire in Crete is a really good idea as it is a large island 60 km by 260 km. There is so much to explore.
When you book with our car rental partners - Rental Centre Crete - you are supporting a local company with excellent service and an easy online booking procedure. We are sure you will be well looked after by the team. Choose from hybrid or non-hybrid vehicles.
---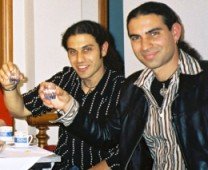 "We trust you have enjoyed these tips from the team at We Love Crete. Evíva!"
Contact us with further questions or feedback. We love to hear about your travels in Kríti and Greece. Let us know of any updates or additions, errors or omissions. Help us make this website the best it can be. Kaló Taxidí!

---