Self Catering in Crete Greece

This page may contain affiliate links, see our disclaimer here.

---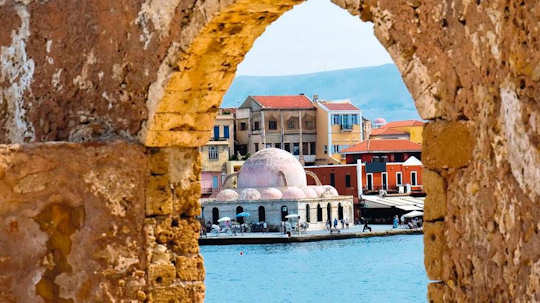 Chania harbourside
Self Catering in Crete Greece - find your perfect spot in Crete that won't break the budget

---
Self Catering in Crete Greece

Western Crete

Self Catering in Crete Greece - western Crete in the region of Chania, use Chania Airport Code CHQ.

---
Central Crete
Self Catering in Crete Greece - central Crete in the region of Rethymnon and Heraklion, use Heraklion Airport Code HER.
---
Eastern Crete
Self Catering in Crete Greece - eastern Crete in the region of Lasithi, use Heraklion Airport Code HER.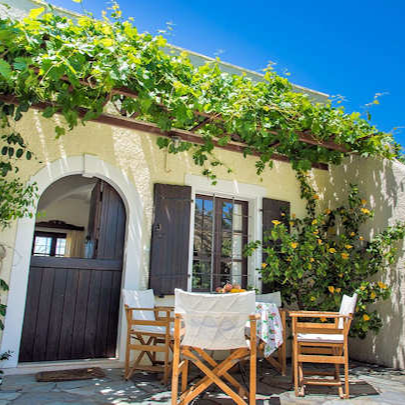 Jasmine House is a home away from home with a lovely kitchen and all facilities you need to explore the beautiful region of Sitia. This location is best visited with a car. Close to Sitia town and airport, also close to the extraordinary Vai Palm Beach. Visit the nearby Toplou Monastery to taste their locally grown wines, the Kazarma in Sitia and Erimoupolis Beach nearby. East Crete.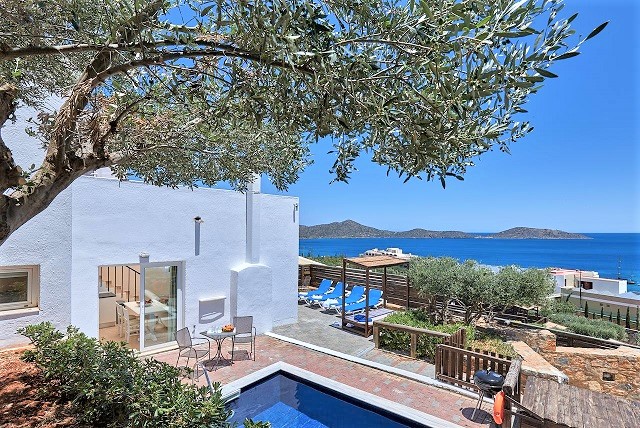 Eleon Villa - this contemporary styled villa sits high on the hill overlooking the stunningly beautiful bay of Elounda, and features 4 bedrooms welcoming 16 guests easily, in style. Allow your guests to relax under one roof, whilst being perfectly situated to explore the island or attend your special event.
The character-filled design gives many opportunities to take in the magnificent view, as does the infinity pool. Stay minutes from Elounda Village and Elounda Beach and 10 km from the vibrant town of Agios Nikolaos in eastern Crete.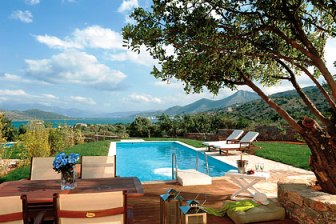 These exquisite villas will be your family reunion solution. Combine 1, 2 or 3 villas together to fit everybody close, yet with 'sanity' space between each home.
Elounda Villa sleeps 10, whilst the other two Almond Tree Villas sleep 6 and 4 respectively.
Various combinations of bedrooms and bathrooms are available and all have access to a pool and gardens, excellent quality of amenities including BBQ areas, patios, terraces, kitchens, air-conditioning and sun lounges.
These villas are best accessed with a vehicle as the nearest beach is 20 minutes away, at Elounda Beach.
Explore the Lasithi region from this location.
---
Tips for Travellers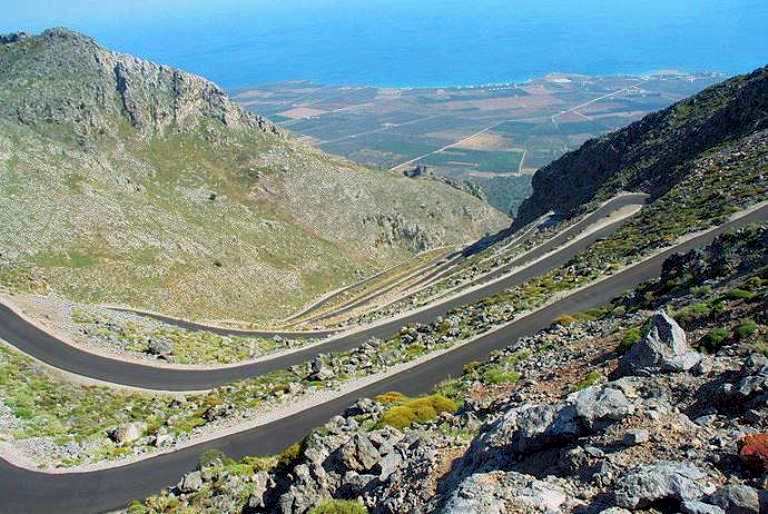 The road to Frangokastello in the south of Crete
Crete for Travellers - our website is designed for independent travellers with information on:
---
Q&A Pages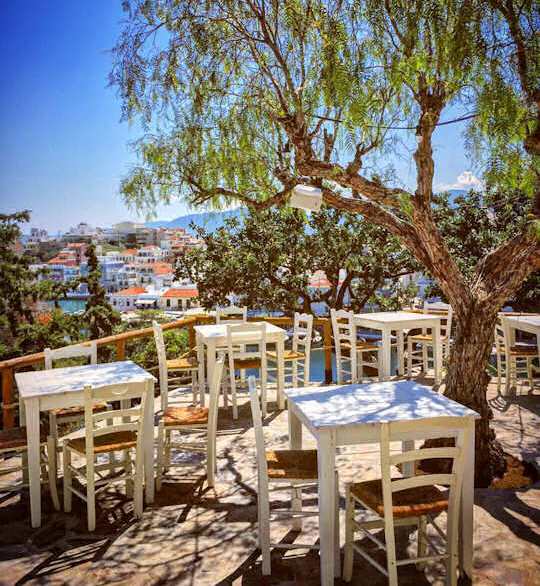 Where is this? Agios Nikolaos - looking over lake Voulismeni
Crete for Travellers - do you love independent travel? We love to really experience a country and a culture. So that is why we love to share our understanding of Crete with our visitors and help them plan their own personal journeys. Each journey will be different, that is the beauty of it.
Travelling is about exploring and allowing serendipity to enhance your experience, inform yourself, make a plan, then be open to the magic!

Our visitors have asked many questions about travelling in Crete over the years, here you can see their questions and our answers and many, many itineraries for exploring Crete in different ways...
---
Mini Route Guides

The mini guides are route suggestions put together by the team at We Love Crete to allow you to choose your own route through the backroads of Crete.

---
Getting  Here
---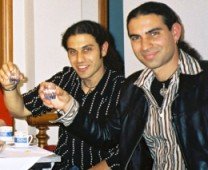 "We trust you have enjoyed these tips from the team at
We Love Crete. Evíva!"
Contact us with further questions or feedback. We love to hear about your travels in Kríti and Greece. Let us know of any updates or additions, errors or omissions. Help us make this website the best it can be. Kaló Taxidí!

---