Crete Transportation

Get Around the Island Easily

Crete Transportation - services on the island run on time and very efficiently, you can catch local KTEL buses everywhere and have a very good holiday. Or take a taxi, a transfer, a cruise or a ferry.
Crete is a large island 260 x 60 km with two international airports, you will need to choose which airport to arrive into:

Chania airport is in the north-west of Crete.

Heraklion airport is in the central north of the island
Choosing your airport in Crete is going to focus your trip in that part of the island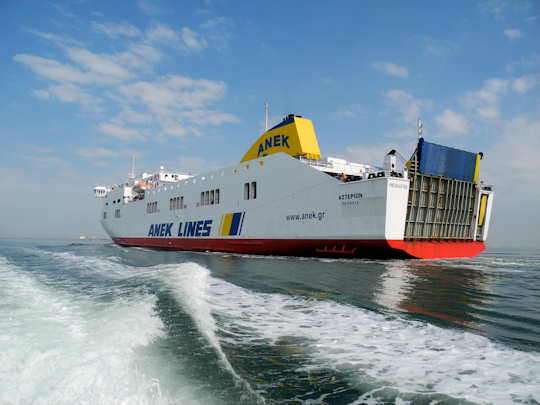 Anek Ferry to Crete
This map shows the location of ports, airports, bus stations and major towns in Crete: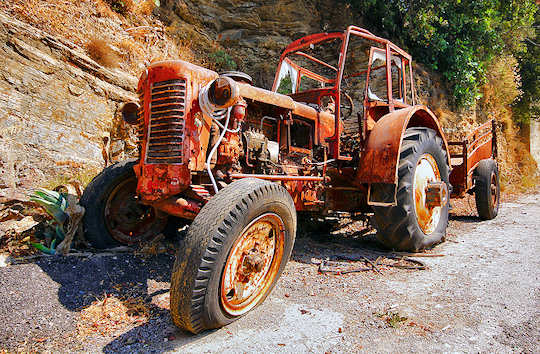 ---
Crete Transportation - Chania Region


The old Venetian port of Chania is very romantic, especially at dusk
Arriving into Chania port or airport, you will be 15 km from Chania town, in a region of the same name - Χανια or Chania or Hania or Xania. This is the western province or region of the island and Chania is the capital town. From here several transport links connect to the next capital town - Rethymnon - and along the north coast to Heraklion and to Agios Nikolaos in the east.
To explore the Chania region the options for transportation are hire car, taxi transfer, local town buses or regional buses. There are some day cruises to take you to remote parts of the region, and a ferry link between seaside villages and islands in the south.
South coast ferry from Paleochora to Gavdos Island and seaside villages

---
Crete Transportation
Rethymnon Region


The small harbour at Rethymnon is full of character and lined with tavernas - what is that pirate ship doing there?
To reach Rethymnon town, which is the capital of this region of the same name, east of Chania yet west of Heraklion, access is via Chania or Heraklion airport. From Chania airport it is 70 km to Rethymnon and from Heraklion airport it is 52 km.
To explore the Rethymnon region options for transportation are local buses, regional buses, hire car or taxis, transfers can also be arranged. Some day cruises are available. Seajets runs a fast ferry service to Santorini island in summer months, making it possible to take a day tour to that island.
Pirate cruise from Rethymnon harbour
Imbros Gorge and Frangokastello Ghost Tour

---
Crete Transportation
Heraklion Region


The old harbour of Heraklion with the Venetian fortress which becomes the focus for summer festivals
The town of Heraklion is the capital of Crete and sits on the central north coast, surrounded by a region of the same name. There is an international aiport and a large ferry port.
Ferries from Athens and Santorini dock here, fast ferries to Santorini take 2 hours in summer. Overnight ferries from Athens take about 9 hours. From here there are many transportation options such as local city buses, regional buses, taxis, pre-booked transfers and hire cars.
Explore the Heraklion region with the many day tours that provide comfortable coach transportation to visit beaches, ancient archaeological sites, scuba diving spots, mountains, gorges and villages.
---
Lasithi Region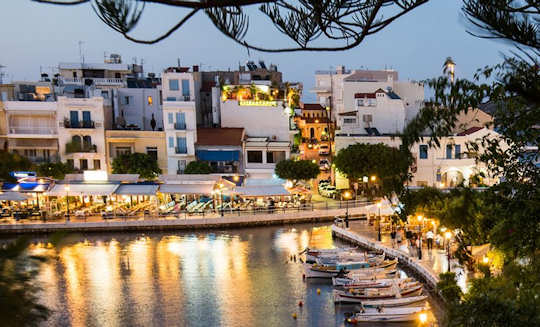 Crete Transportation - Agios Nikolaos has a port for large ferries and well as a yacht marina
Agios Nikolaos has a large ferry port, served by local buses and taxis for the east of Crete.The bus station is located at Epimenidou 59, Agios Nikolaos which is about 14 blocks or 10 minutes walk to the centre of town by the lakeside, or a few euros by taxi.

This is the capital of the Lasithi region of Crete and transportation options include day tours and boat cruises. Regional buses take you to Ierapetra and Sitia further east.

Ferry from Rhodes to Agios Nikolaos
Ferry from Sitia to Agios Nikolaos
Boat cruise to Spinalonga Island

Day tour to Chrissi Island and swimming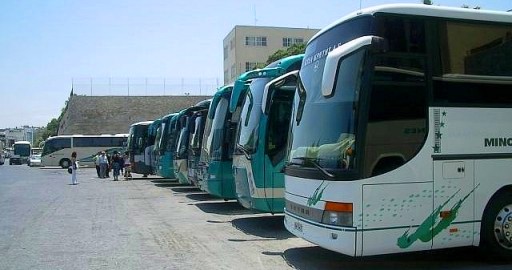 Crete transportation - regional buses are modern airconditioned coaches run by KTEL