Crete Vacations

Traveller's Questions

Crete Vacations - tips - ideas for your trip and accommodation suggestions.

Hi We Love Crete,
We are planning a short vacation to Crete between 27 July to 2 August. Our party includes my wife, our 3 daughters (21, 18, 14) and myself.

We have been reading the fascinating information on your site about the things to do in Crete and it is not easy to decide what to include and what to leave for the next time (this is our first visit to Crete).

We are renting a car for the whole period and part of our intention is not to move for a different accommodation every night but split the vacation into 2-3 places, travelling to the attractions from where we stay, maybe half the time based on Chania and the other half around Agios Nikolaos (our departure on the last day is around 2pm).

Could you recommend places to visit and stay?

Many thanks in advance,

Avri

Tips for Crete Vacations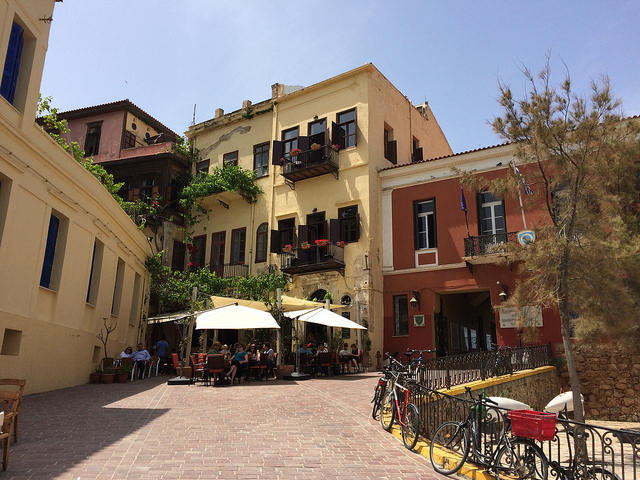 Chania Old Town Crete
Yiasas Avri,

Thank you for writing to us at We Love Crete.

What a wonderful holiday you have planned. We have created an itinerary for you below based on the info you gave us. We think that with your children's ages they might appreciate being in town for the accommodation rather than more quiet and romantic beachside accommodation. So we have kept your ideas of staying in Chania and Agios Nikoloas.

This is a good idea as it give you a chance to explore both sides of the island with your hire car, during exciting day trips, then back to base.

We have selected mid-range accommodation as you are paying for a whole family! Please book soon as your dates are in peak season.

With Chania as a base in the west of the island you can travel by car to the very western tip of the island to visit Elafonisi Beach. This is a great drive and will mean you have seen a lot of the country.

With Agios Nikoloas as a base in the east of the island you can travel by car to the very eastern tip of the island to visit the extraordinary Vai Palm Beach. This is also a great drive and you will see a lot of the eastern side of the island.

We have suggested one other day tour in each location and of course a visit to Knossos Palace in the centre of the island, when you make your way from west to east.

Two of the day activities we have mentioned, Balos Lagoon and Spinalonga Island, involve a boat trip. You have the option of driving to the boat departure point or taking an organised day tour which will include transfers from and to your hotel.

On your last day, if you would like to do one last activity, you could visit Malia Palace or Archanes Village, both within safe distance of the Heraklion airport, to make the most of your half day.

You have great Crete vacations in front of you - we wish you and your family well.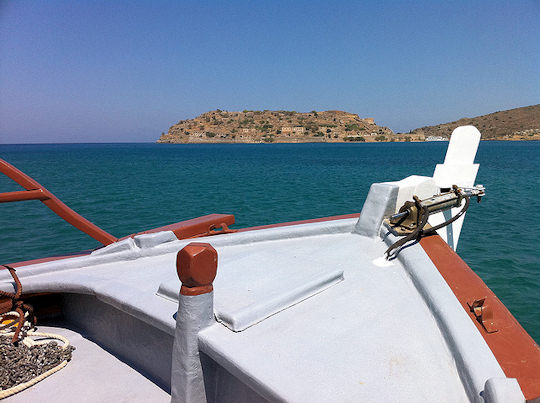 Spinalonga Island Boat Trip, eastern Crete
---
Crete Vacations
Itinerary for West and East Crete
Tip - Use Chania Airport CHQ


Day One - 27 July
Arrive Chania Airport, pick up hire car
Drive to Chania 15 km
Explore the Old Town of Chania
Stay Chania
Stay Hotel Helena

Day Two - 28 July
Self-drive to Elafonisi Beach
74 km each way
Stay Chania
Stay Hotel Helena

Day Three - 29 July
Day Tour Balos Lagoon & Gramvousa
Self-drive to Kissamos 37 km, then boat trip
Or pre-book day tour
Stay Chania
Stay Hotel Helena

Day Four - 30 July
Very early start – drive from Chania to Knossos Palace
Chania to Knossos 140 km
Visit Knossos Palace - get there early! Allow two hours
Drive to Agios Nikolaos 62 km
Stay Agios Nikoloas
Stay Hotel du Lac
Drinks overlooking the lake at Cafe du Lac

Day Five - 31 July
Day tour by self-drive tour to Vai Palm Beach
90 km each way
Stay Agios Nikoloas
Stay Hotel du Lac

Day Six - 1 August
Day tour to Spinalonga Island
Self-drive to Plaka 16 km, then boat trip
Or pre-book a day tour
Stay Agios Nikoloas
Stay Hotel du Lac

Day Seven - 2 August
Return from Agios Nikolaos to Heraklion Airport
67 km
Visit Malia Palace or Archanes Village
Depart Heraklion 2pm


Tip - Use Heraklion Airport HER

Info pages you might need for this itinerary:

Tips for Visiting Knossos Palace

There are many more sights and activities you may choose along the way on some of these long journeys; with this itinerary you have a very memorable and comprehensive visit to Kriti, one your family will treasure for many years.

Bon Voyage! Kalo Taxidi!
---
Your Itinerary in Pictures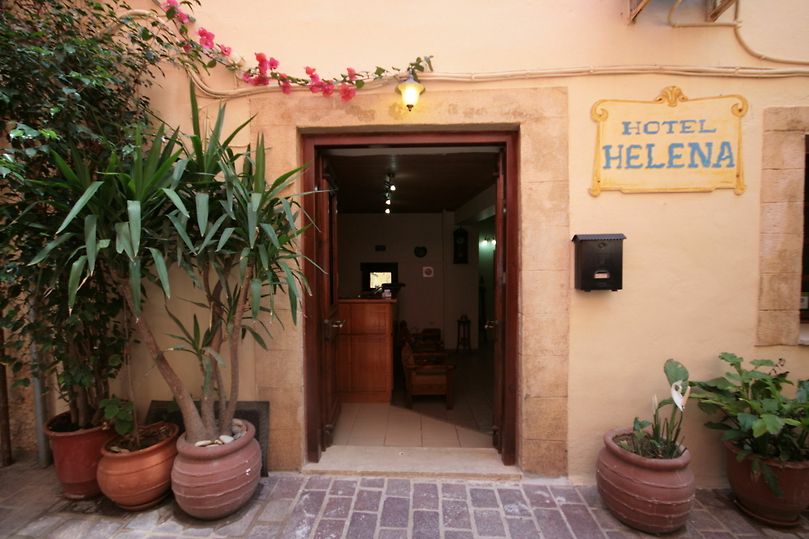 Hotel Helena in the tiny laneways of the Old Town of Chania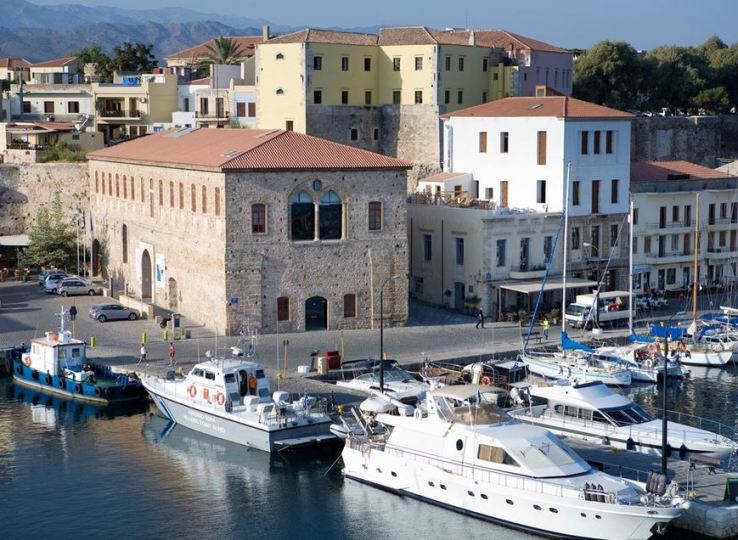 Chania Crete, the Grand Arsenal by the harbour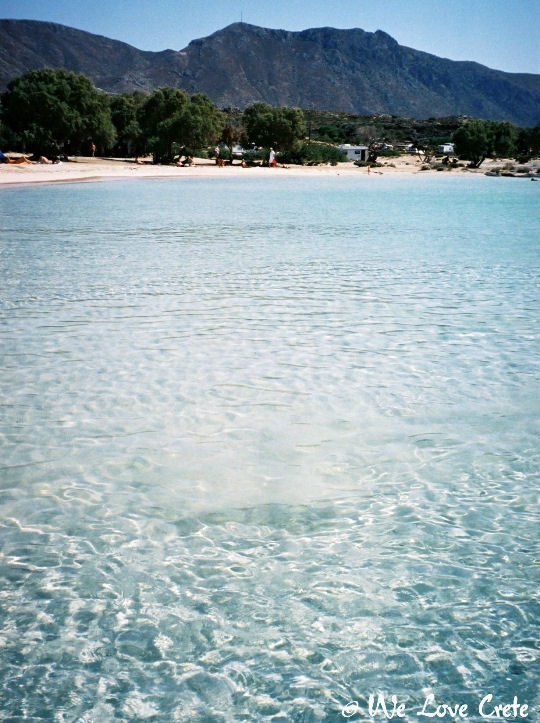 The clear waters of Elafonisi Beach in the west of Crete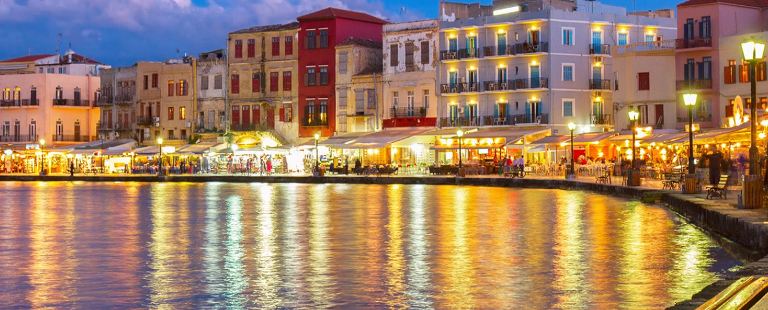 Chania Harbour at dusk with the pretty lights on the water, such a romantic atmosphere

Balos Lagoon, clear waters and pirates tales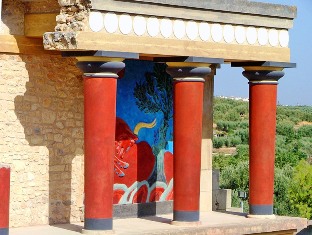 Knossos Minoan Palace, just outside of Heraklion in Crete, really captures the imagination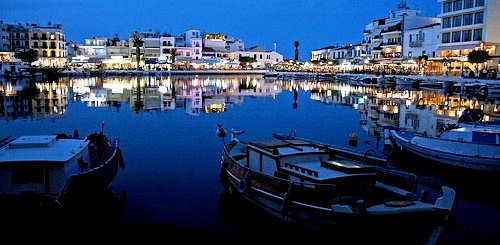 Agios Nikolaos, Lasithi, in eastern Crete, a romantic lake side and harbour, to enjoy an evening drink after your long drive
Hotel Du Lac is central and has great views over the lake and city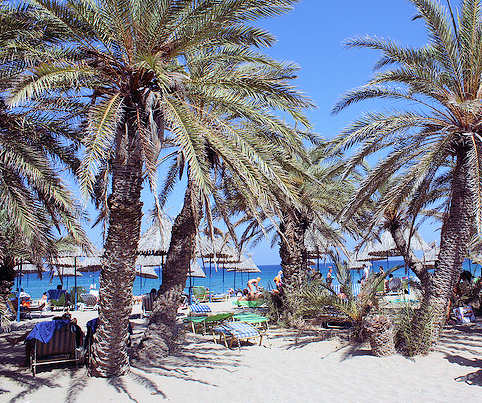 Vai Palm Forest, eastern Crete vacations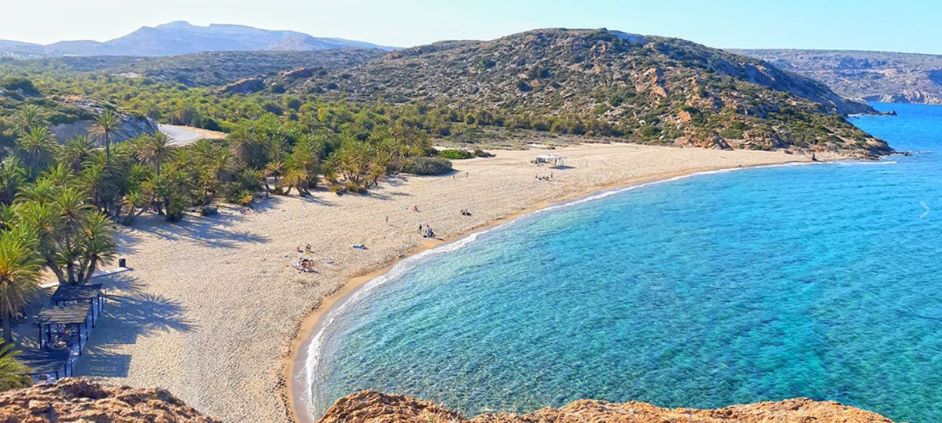 Vai Beach and Palm Forest