Crete Tourist Travel Tips

This page may contain affiliate links, see our disclaimer here.

---
Crete Tourist Travel Tips - see two itineraries below for two families travelling in Crete on self-drive journeys with a hire car.




Hello, my family of 6 will be visiting Crete in April 13th arrival on the 13th and departure on the 20th from Heraklion.
We will look to explore the western side of the island. Please suggest an itinerary.
General thoughts so far were to arrive and stay near Knossos palace 1 night. Then 3-4 nights in Chania and 2 nights in a village near Elafonisi. Then one night out last somewhere else maybe south coast on way back to Heraklion...what are your thoughts?
We want authentic experience and love Greek culture and food....our kids are aged 9, 11, 13, 15 and well-travelled.
Also a separate question - while in Chania I have seen the option to stay on a mountain overlooking town or right in old town area.....the one on the mountain is 15 min away ....just not sure what is best?
Thanks
Scott
---
Your Personal Trip Plan

Crete Tourist Travel Tips
Yiasas Scott,
We are glad to suggest some Trip Ideas below. This sounds like a wonderful trip for your whole family. We have suggested accommodation with links so you can find similar properties if you would prefer.
To answer your question about Chania - we really do suggest staying within the walls of the old town. Three places there to suggest:
Day One - April 13
Arrive Heraklion
Pick up your hire car
Visit Knossos – allow 2 hours for the visit
Lunch and shopping in Heraklion town
Visit Archaeological Museum – allow 2 hours for the visit
Stay in Heraklion or Archanes Village
In Heraklion stay at the Lato Hotel
In Archanes stay at the Villa Archanes or Villa Orestis (these are small pension houses with character)
Archanes is a charming village just 7 km from Knossos and 14 km from Heraklion
Day Two - April 14
Drive to Chania 142 km (possible detour to the old town of Rethymnon - take a stroll through the old town of Rethymnon and perhaps lunch by the harbour)
In Chania stay within the walls of the old town (see suggestions above)
Explore museums, boutiques, cafes and tavernas of the old town
See this page for short walking tour suggestions around town
Day Three -  April 15
In Chania
Stay at Madonna Studios or Helena Hotel
Day Four - April 16
In Chania
Stay at Madonna Studios or Helena Hotel
Day Five - April 17
Drive to Elafonisi Beach for the day
This is a 121 km total trip returning to Kaliviani Village
Stay in Kaliviani Village
Stay at Kaliviani Traditional Guesthouse or Violetta Studios
Day Six - April 18
Visit Balos Lagoon and Gramvousa Islet by boat trip from Kastelli Kissamos
4 km drive from Kaliviani to the departure port
Or Visit Falasarna beach 10 km from Kaliviani
Stay in Kaliviani Village
Stay at Kaliviani Traditional Guesthouse or Violetta Studios
Day Seven - April 19
Drive from Kaliviani to Agia Pelagia 160 km across the north coast of Crete
(Possible detours via Kournas Lake and / or Georgioupolis Beach for swimming and lunch)
Beautiful azure bays and sparkling sea next to a seaside village
This is only 20 km from Heraklion, ready for your departure tomorrow
Stay in Agia Pelagia
Stay at Joanna Apartments or Andy's Plaza
Day Eight - April 20
Departure from Heraklion


---
Crete Tourist Travel Tips
Information Pages for Your Trip

---
Your Holiday in Pictures
Crete Tourist Travel Tips - from Heraklion to Rethymnon and Chania in pictures...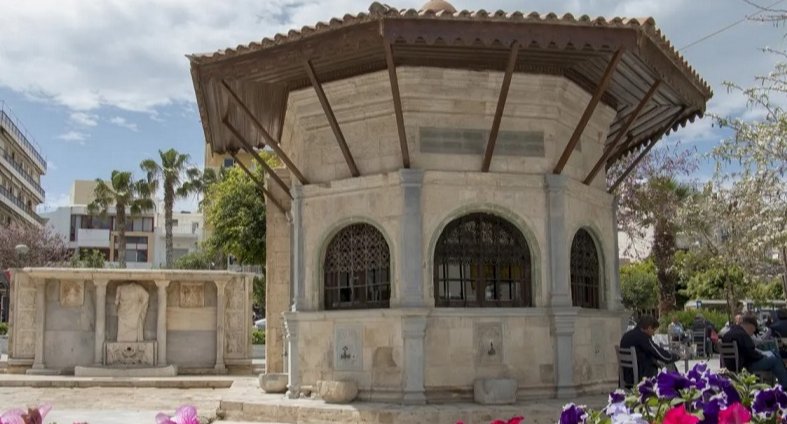 Visit old and new coffee houses in Heraklion Town.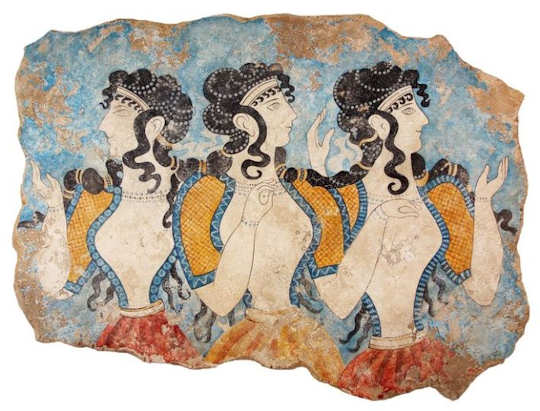 Knossos Palace was decorated with beautiful frescoes.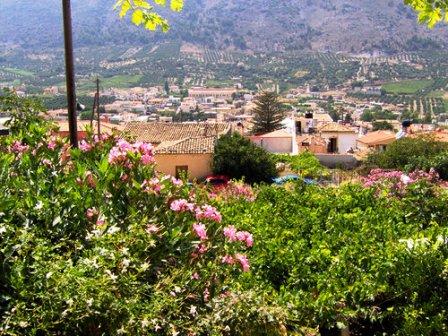 Archanes Village is surrounded by farmland.


Villa Archanes is a comfortable and stylish B&B in Archanes Village near Heraklion.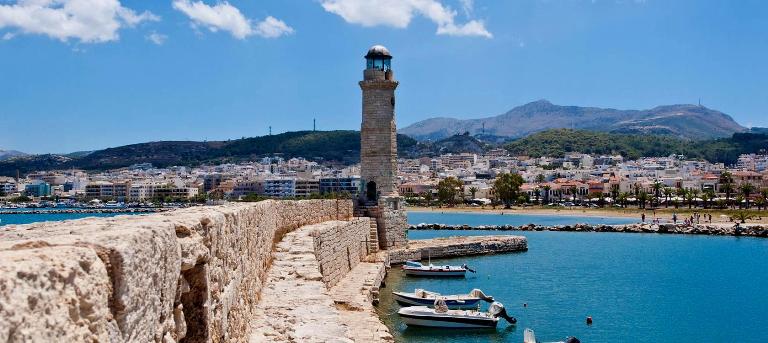 Visit the The Venetian Harbour of Rethymnon with its old walls and lighthouse, then stroll through the narrow streets with history at every turn...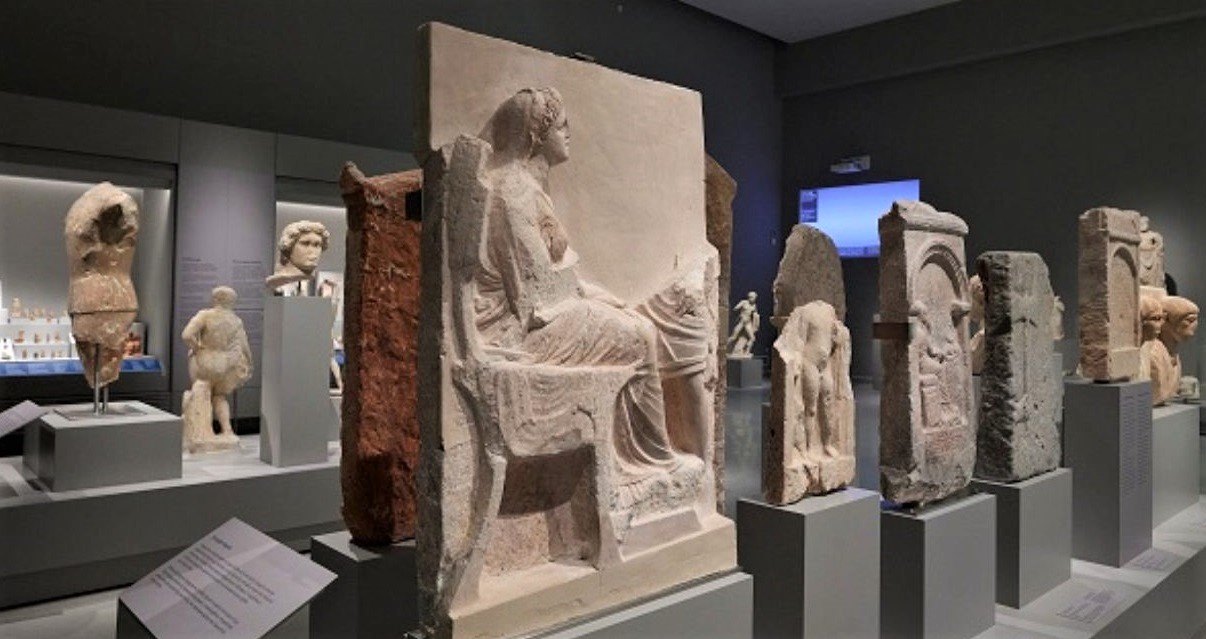 Chania Old Town is full of things to see and do - this is the Archaeological Museum.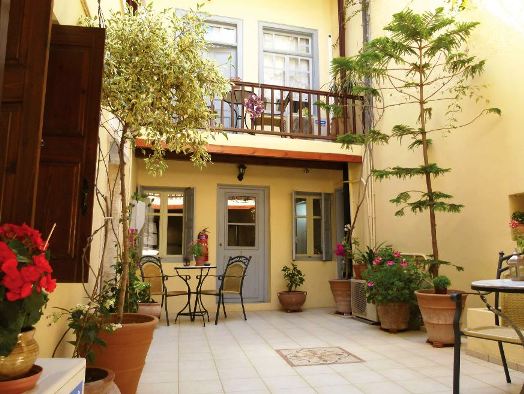 Madonna Studios are centrally located in the Old Town of Chania.


Hotel Helena is small with views over the Old Venetian Harbour of Chania.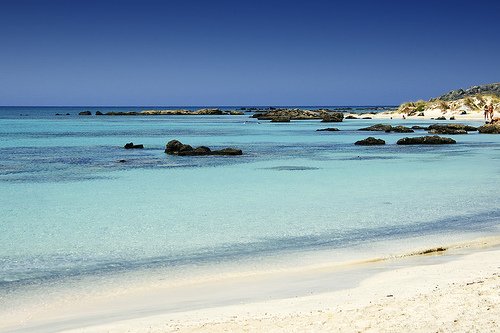 Elafonisi Beach is stunningly beautiful and natural.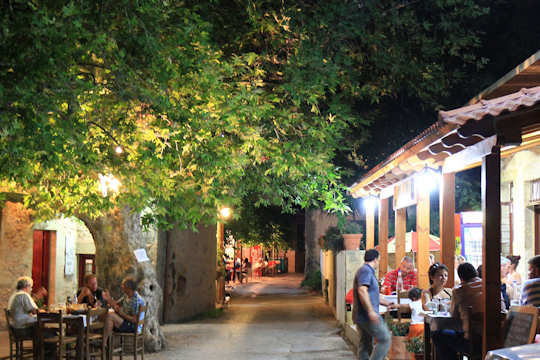 Crete Tourist Travel Tips - relax at the cafes and tavernas of Kaliviani Village at night.


---
Crete Tourist Travel Tips
Eastern Crete


Crete Tourist Travel Tips for the East

We are a family of four (our two kids are aged 12 and 8).
We are arriving in Creta on the 15th of July until the 2nd of August.
We are looking for accommodation to stay during this period. We would like to stay:

from 15 to 20 of July on Ligres beach or close by
from the 20th of July until the 25th close to Elounda
from the 26th of July until the 2nd of August close to Chiona (extreme east)

We really would like to be close to the beach. We can adapt to different type of accommodation. For Elounda we are aware it will be luxury and this is ok with us. For the rest we would rather guest houses.
Thank you very much for your help,
Andrew


---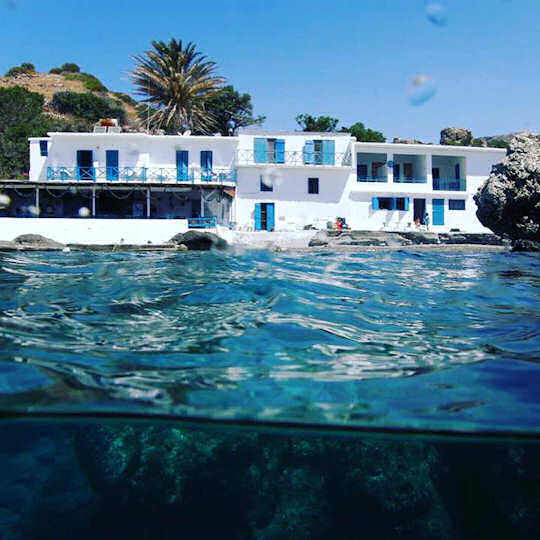 Crete Tourist Travel Tips for Eastern Crete

Yiasas Andrew,
Your holiday in Crete sounds wonderful and we are happy to provide some suggestions below, starting in Ligres in Rethymnon and travelling to the east at Elounda and Chiona.
Ligres
Near Ligres Beach is Agia Fotini Beach and Agia Fotia Taverna and rooms – these are small rooms and may be booked out but we suggest those. Stavros & Vicky Perakis with their children Vangeli and Evgenia will look after you. Agia Fotia Taverna and Rooms
Also on Agia Fotini Beach are Kionia Apartments right on the beach, but no guest houses.
Right on Ligres Beach is the Ligres Taverna and Guesthouse
Just back from the beach is a homely home - a traditional Cretan home named Emilio's House which is lovely for your family. This is needing a car to drive to the beach.
Elounda
In Elounda, as you say, there are many luxury options, there are also traditional houses
We suggest the Blue Palace Resort and Spa which is one of the best in Crete, and the Traditional Homes of Crete which are very Cretan.
For beautiful cottages with their own private beach at your toes, select two of the Plaka Cottages by The Sea with views to Spinalonga and close to the characteristic village of Plaka with good tavernas.
Chiona
Yes, Chiona and Kouremenos Beach and the village of Palekastro offer a very different experience of Crete, in the quieter eastern part of the island.
Here we suggest Grandes Apartments on Kouremenos Beach or Chiona Cottage right on the water. You might prefer the guesthouse in Palekastro House Margot, yet it is 2 km from the beach and you will need to drive a short way if you stay there.
On a different beach in the east – Xerokambos – you might like Lithos Traditional Guesthouses which are a 5 minutes walk from the beach.


---
Information Pages for Your Trip
---
Your Holiday in Pictures
Crete Tourist Travel Tips - here is your holiday at Agia Fotini, Elounda and Chiona Beach in pictures.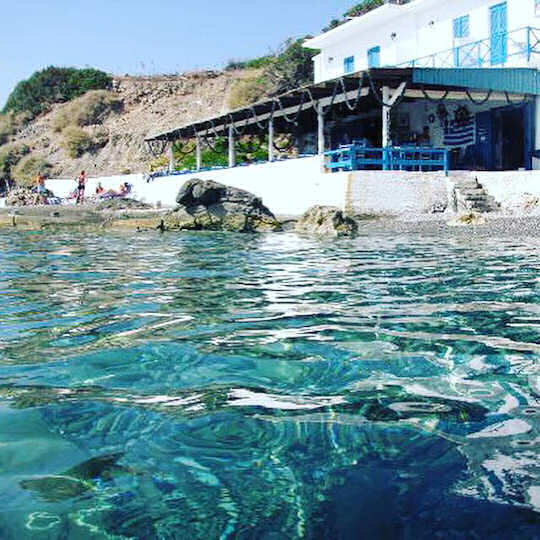 At Agia Fotia Taverna you can rent rooms above and enjoy this tiny little hidden beach.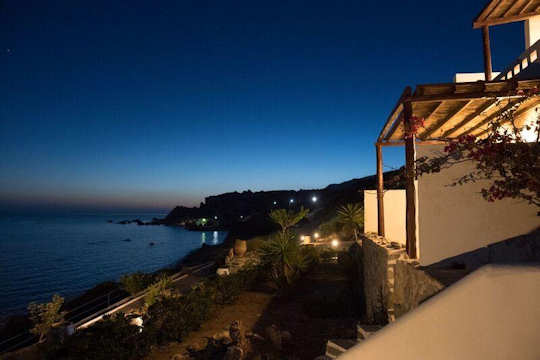 Kionia Apartments are set right on the beach of Agia Fotini in southern Crete.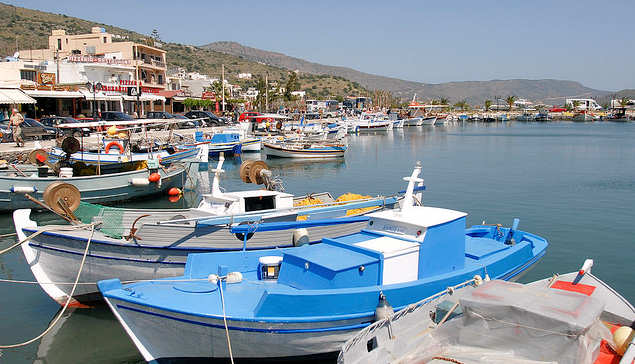 Elounda is a simple fishing village which is now surrounded by some of the most luxurious resorts in Crete.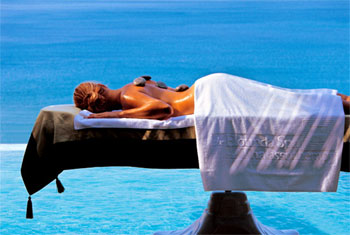 Relax in luxury at the Blue Palace Resort and Spa in Elounda.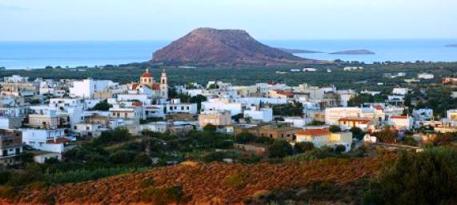 Palekastro Village is near to Chiona Beach in the east of Crete.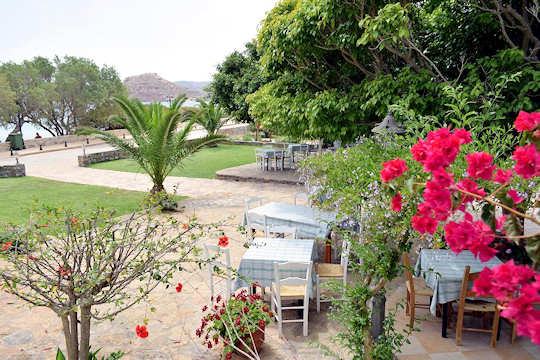 Grandes Apartments at Kouremenos Beach are lovely and simple, comfortable rooms for enjoying your summer holiday just a few steps from the beach.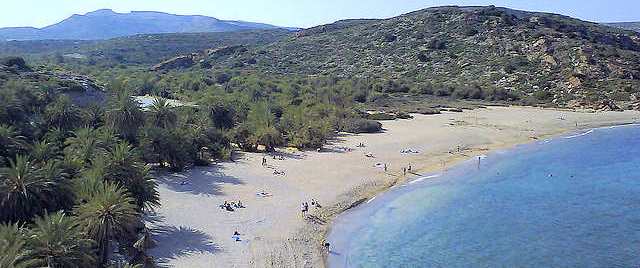 Vai Palm Beach and Forest in eastern Crete is unique. Visit this beautiful sandy beach and lie under the shade of large palm trees.
---
Crete Tourist Travel Tips
Day Tours in Crete
Crete Tourist Travel Tips - take a day tour to explore these magical places in Kriti. All your transport will be arranged and pick ups and drop offs organised to your accommodation.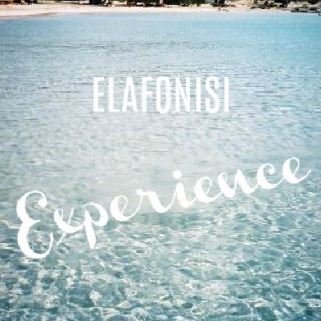 Take a day tour from Chania to visit Elafonisi Beach for the day. This is a pure natural beach with white sand and tiny islets to explore.