Greek Islands Travel

This page may contain affiliate links, see our disclaimer here.

---
Greek Islands Travel - from Crete to many other islands. It is as easy as one ferry ride or a short plane ride. Island-hopping has never been so easy... we love exploring the Greek islands...and we know many of you do too...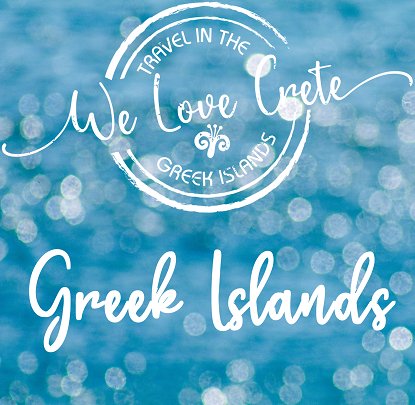 Here we show you some of our favourite places in Greece, close to Crete and further away, with plenty of tips of what to see and where to stay.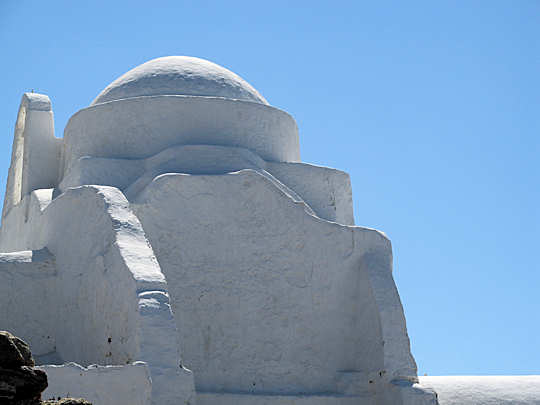 Crete to Mykonos - home of bright light, sandy beaches and beautiful white-washed streets, this beautiful island in the Cyclades is full of surprises.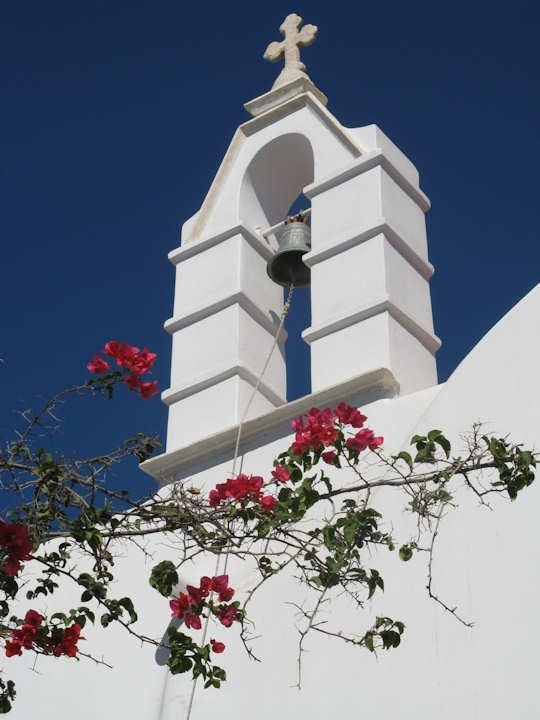 ---
Greek Islands Travel by Ferry
Q&A for Ferries to Greek Islands from Turkey - how to travel from various ports in Turkey to Greek Islands - how to get from Turkey to Crete by ferry... ask YOUR question about ferries and read other travellers' questions and answers.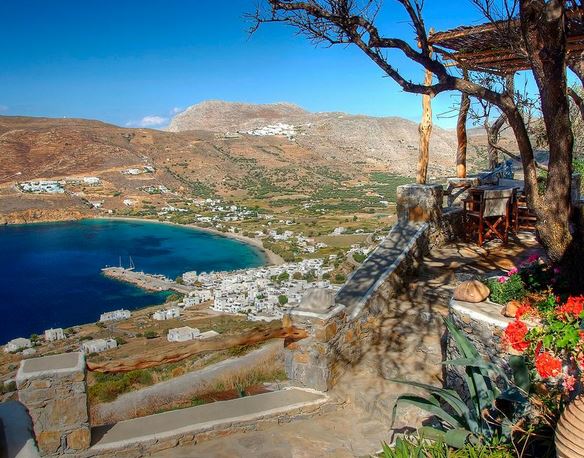 ---
The Greek Islands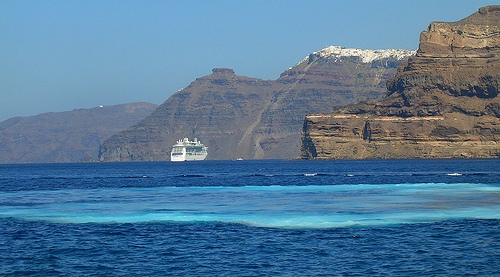 The fast ferry from Heraklion port to Santorini Thira takes 2 hours
Greek Islands Travel - including Crete in your Greek Island holiday is easy as there are flights and ferries between Chania port and airport and Heraklion port and airport.
From Athens, you could choose to fly to Crete to avoid a 9 hour ferry journey, as the flight is only 1 hour. See more information about getting to Crete here

Explore Crete with plenty of time, see our handy e-book guides to the back roads of the west and east, or combine the two into at least a 10 day journey through Crete.

One of the most common ways to start island-hopping is to take the fast ferry from Heraklion in Crete to Santorini - a journey of only 2 hours.

From Santorini you can take ferries to many of the Cycladic islands, such as Mykonos or Syros, then return to Athens via Pireaus Port or Rafina Port. Using Rafina Port is more relaxing, if you do not want to go through downtown Athens, and you could stay close to Rafina or at the airport hotel, prior to taking a long flight back home.
More information here on Athens accommodation options
See lots of Q&A long itineraries here from other visitors and make your own plans for Greek island hopping


---
Mykonos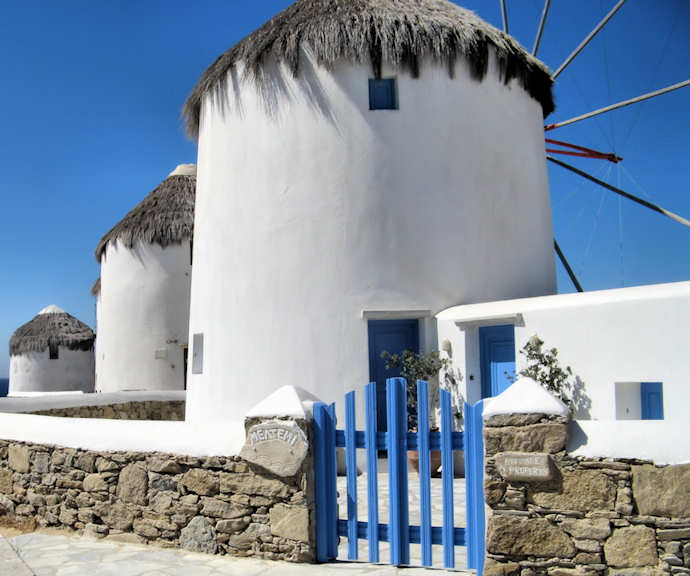 Did you know you can stay in one of the famous windmills of Mykonos?
Greek Islands Travel - our tips for itineraries include day by day suggestions and accommodation ideas. This 10 day itinerary includes Crete and Mykonos and beautiful, unique experience of sleeping in one of these windmills in Mykonos Chora, the old town of Mykonos. Wake up with the bay sparkling at your window and stroll just a few metres for coffee at Little Venice. Now that is the way to experience Mykonos!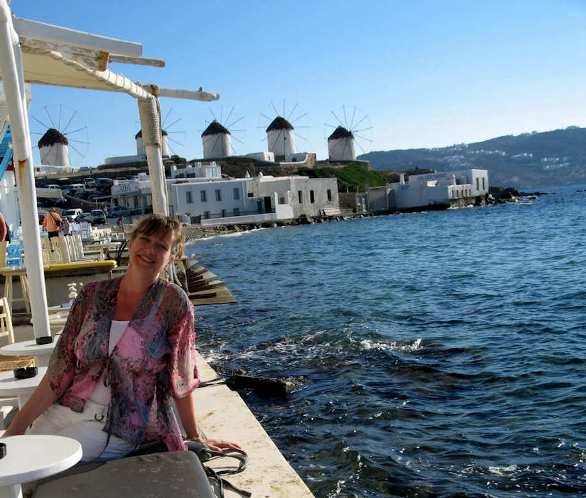 I am in heaven in Little Venice, Mykonos
---
Syros - a lesser known Cycladic Island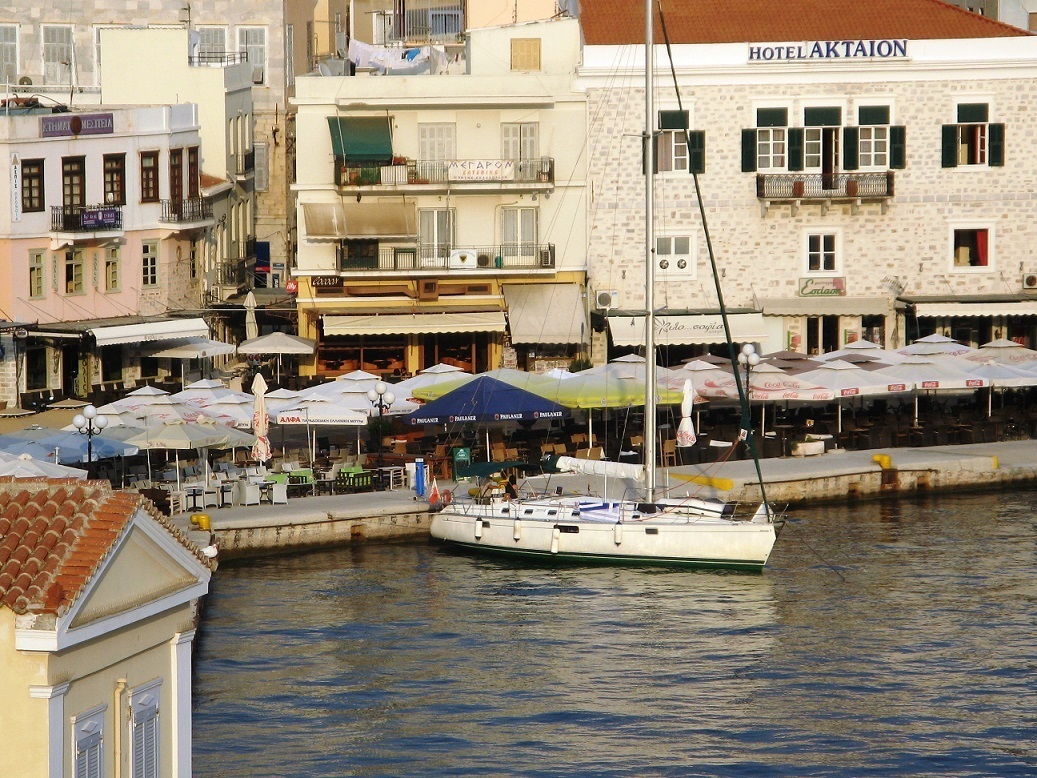 Greek holiday makers and those familiar with the Cyclades already know about Syros, but international visitors have not yet discovered her beauties, which makes the visit even more special.
The capital, Ermoupolis, (pictured above) was once the capital of Greece, and retains the spendour of a wealthy and prosperous past, with exquisite neoclassical architecture and marble streets.
Take a ferry from Mykonos to Syros in less than a day, and then return to Athens Airport via Rafina Port, making your Crete to Cycladic island-hopping smooth and easy.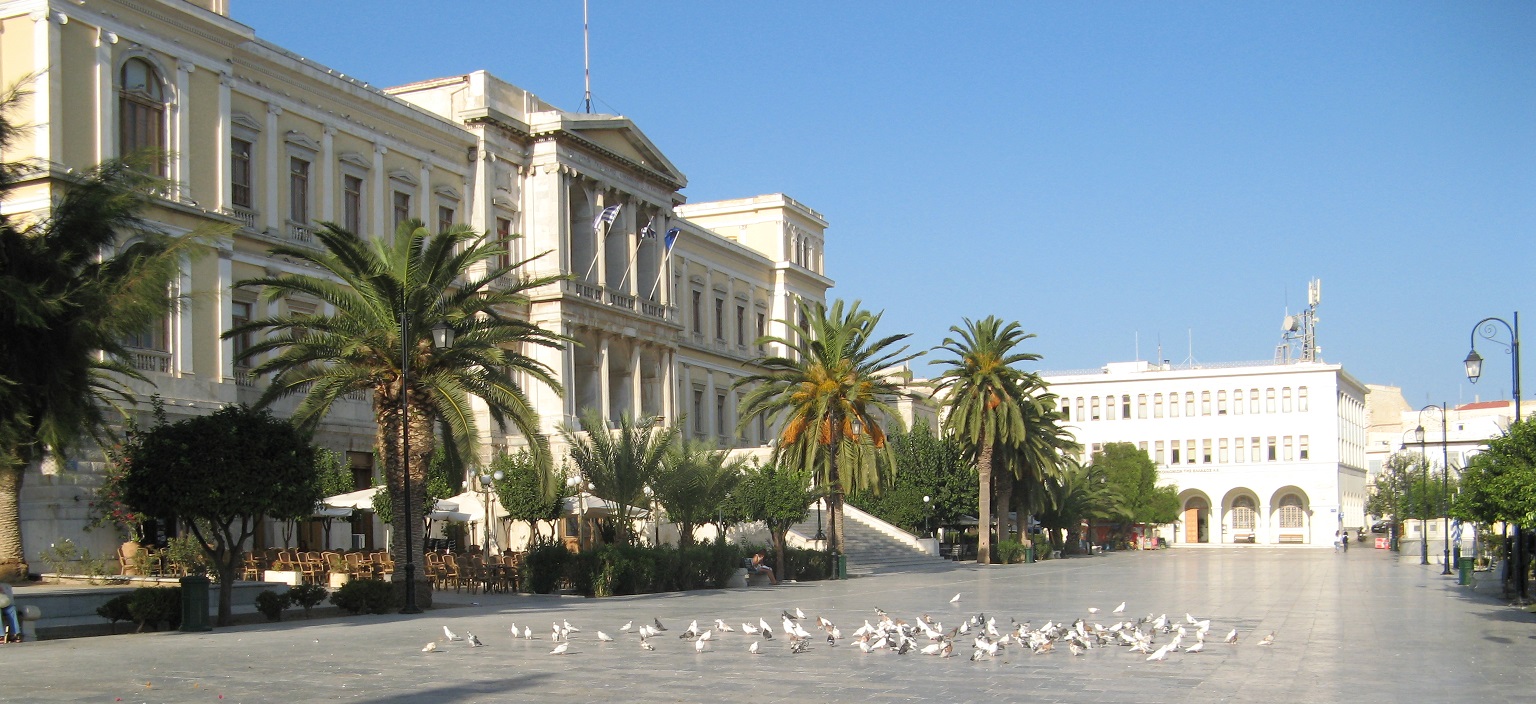 The impressive marble square and Town Hall in Ermoupolis, Syros
I learned Greek on Syros island, enjoying the food, beaches and culture after class!

---
Santorini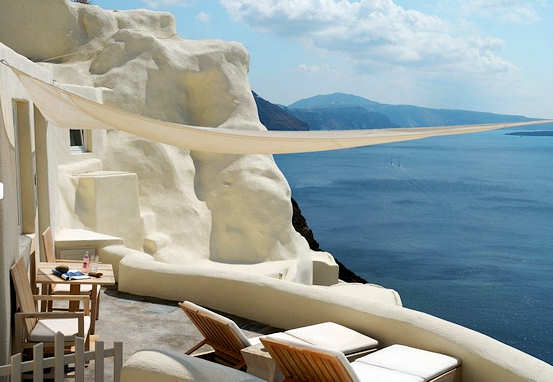 Santorini's famous architecture and view over the caldera - this is Mystique Hotel in Oia
Santorini is famous for many reasons, and deservedly so. The views from height at the edge of the caldera are magnificent. The atmosphere is indescribable, the light is the stuff of poetry, and the bright white symmetry of the architecture stunning.
As Santorini is so accessible from Crete, we suggest it can be easily included in your Greek island-hopping plans. Just be aware that it gets really, really crowded in summer. There are two ways to deal with this, book waaay ahead, or travel in spring. May and June are perfect months to travel Greece. Sparkling blue seas, more space, time to relax. The shoulder season of autumn - that is - September and October - is also a good time to visit to avoid excessive crowds.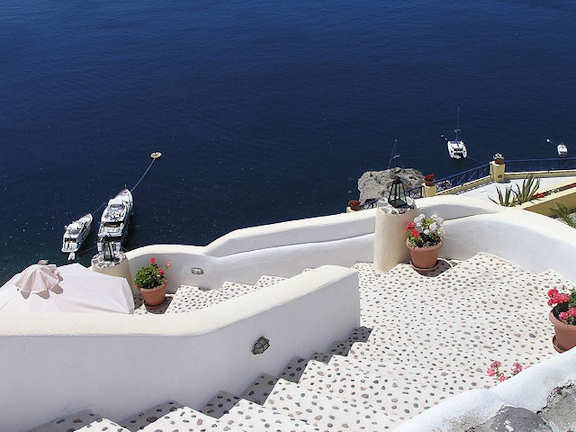 Steep hillsides and whitewashed houses against the backdrop of stunning blue - Santorini sensations
---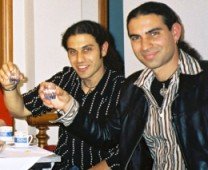 "We trust you have enjoyed these tips from the team at We Love Crete. Evíva!"
Contact us with further questions or feedback. We love to hear about your travels in Kríti and Greece. Let us know of any updates or additions, errors or omissions. Help us make this website the best it can be. Kaló Taxidí!

---