Holidays In Santorini and Crete

This page may contain affiliate links, see our disclaimer here.

---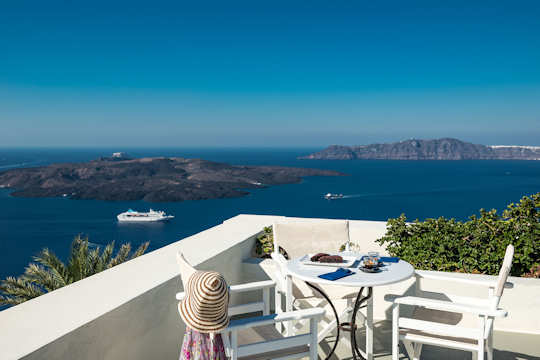 Holidays in Santorini and Crete - it is so easy to get from Crete to Santorini and start your island-hopping holiday in the Cyclades.
We suggest that visitors fly from Athens to Crete, via either Chania or Heraklion airport, then after visiting Crete, take the ferry onwards to Santorini from Heraklion.
The ferry takes only 2 hours in the high season, you can be in Santorini by lunchtime.


---
About Santorini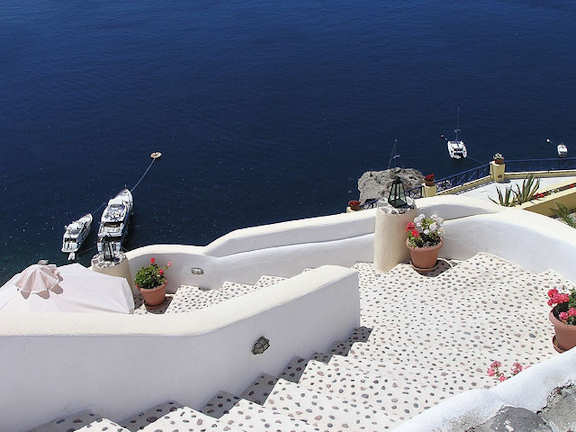 Holidays in Santorini and Crete - deep blue seas and bright white curves. Clarity and sheer ecstacy. Santorini is a once-in-a-lifetime experience.

Highlights of Santorini include:
steep cliffs and views from the edge of the caldera

white-washed village architecture

Ancient Acrotiri

Black Beach

Red Beach

the sunsets

unique wine grown in volcanic soils

sailing in the big blue
---
About Crete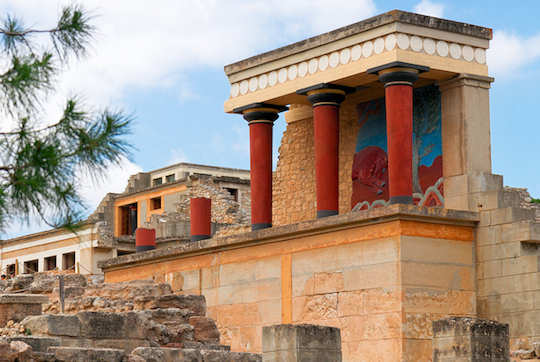 Holidays in Santorini and Crete - Crete is a large island 260 by 60 km with four capital towns, three mountain ranges and hundreds of beaches. The unending layers of history go back to the birth of civilisation in Europe.
Highlights of Crete include:
---
Ferries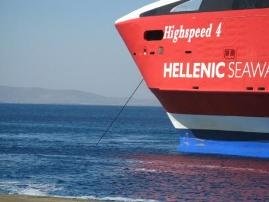 Holidays in Santorini and Crete - ferries leave from Rethymnon and Heraklion in Crete in summer to cross to Santorini (known as Thira).
Different ferry companies sail on these routes and they all have slightly different boats. So your crossing time can be different, depending on the type of boat and the time of year. Super fast ferries generally run in the high season.

Rethymnon to Thira - 2 hours 25 mins - 1 per day

Heraklion to Thira - 1 hours 45 mins to 6 hours - many per day

Ferries leave from Thira to Heraklion and Rethymnon in Crete in summer:
Thira to Rethymnon - 2 hours 25 mins - 1 per day

Thira to Heraklion - 2 hours - many per day

After your stay in Santorini, you can then go forward to Mykonos on the ferry:
Thira to Mykonos - 2 to 3 hours - many per day

Weather Warning. The sea has the final word on all sailings. Ferries can be cancelled due to dangerous weather conditions. Always check with your ferry company, via your hotel or by phone or online, one day prior to sailing. Be ready for cancellations and changes in plans; be flexible when travelling the Greek Islands by ferry.

---
Flights
Holidays in Santorini and Crete - fly from Heraklion Airport (code HER) or Chania Airport (code CHQ) with Olympic or Aegean Airlines to Santorini Airport (code JTR), with a flight duration of 4 hours or more, as the flight goes via Athens. With a good connecting flight you can be in Santorini by lunchtime.
In summer season you can also fly from the regional airport of Sitia (code JSH) with a flight time of around 3 hours. No direct flights, these also go via Athens.

Chania to Santorini
Heraklion to Santorini
Sitia to Santorini
The small regional airlines Sky Express or Ellinair may have direct flights from Heraklion to Santorini, depending on the time of year, and the flight time is only 35 minutes.
---
Holidays in Santorini & Crete
Accommodation
Holidays in Santorini and Crete -  we suggest these budget and mid-range studios and hotels at these beaches in Heraklion and Rethymnon, where you could choose to stay prior to getting your ferry over to Santorini.


In Santorini we suggest the following mid- to high range accommodation to truly enjoy the magnificence of the views from the caldera and experience the unique cave hotels.

Choose the Perivolas Cave Suites to get an inkling of what life might have been like living in a 300 year old cave on Santorini.

Well, the comparison stops there, because it is one of the most stylish caves you will ever have the pleasure to sleep in.

And then the views in the morning!

Located in Oia, in the north of the island, right on the edge of the caldera.


The crisp white and blue of the architecture of Santorini is beautifully exemplified by Pantelia Suites. Enjoy art all around you whilst relaxing with exquisite views. Centrally located in Fira, perfectly positioned for shopping and dining.

---
Experiences
Holidays in Santorini and Crete - highlights of Crete and the magical island of Santorini - see the best the region has to offer.

---
On the Map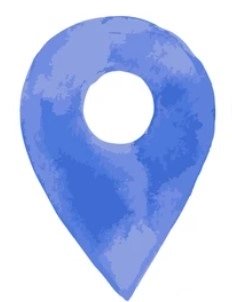 Holidays in Santorini and Crete -  see the location of ports in Crete and the airports in Crete and Santorini, for travel to and from these islands, on the interactive map below.


---
Getting to Crete

Getting to Crete

---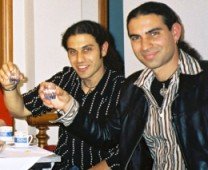 "We trust you have enjoyed these tips from the team at
We Love Crete. Evíva!"
Contact us with further questions or feedback. We love to hear about your travels in Kríti and Greece. Let us know of any updates or additions, errors or omissions. Help us make this website the best it can be. Kaló Taxidí!

---
Holidays in Santorini and Crete