Elafonisi Crete Accommodation

This page may contain affiliate links, see our disclaimer here.

---
Elafonisi Crete Accommodation - we have chosen places of charm and character close enough for a visit to this beautiful natural beach, yet far enough away so as to keep it protected and green.
This pristine, white sandy beach at Ελαφονήσι  and islets is located on the south-western tip of Crete, 73 km from the capital town of Chania.

---
Villas and Homes Near Elafonisi
Elafonisi Crete Accommodation - hire a car to drive to the beach, experience the real Crete away from the coastline and amidst the quiet countryside with fresh air all around you. As the remote and protected nature at Elafonisi is the main attraction, it is best to leave the area unspoilt and stay in an existing village or town. There are also many beautiful villas and holiday homes in expansive locations on local beaches.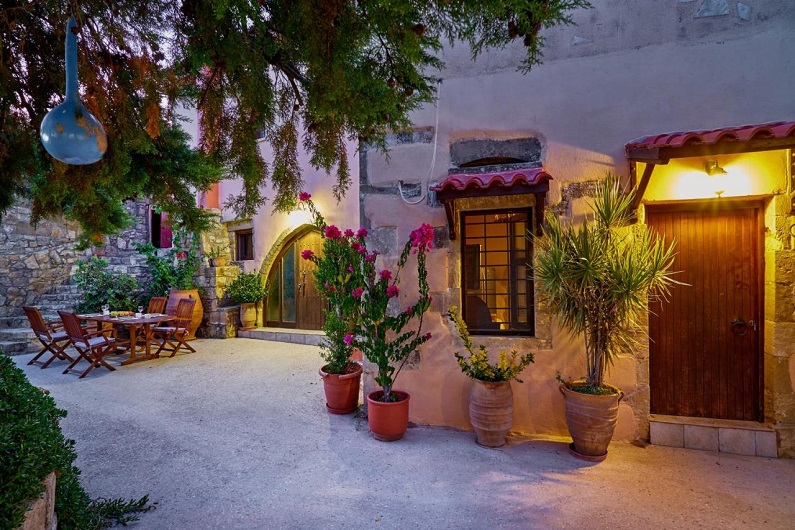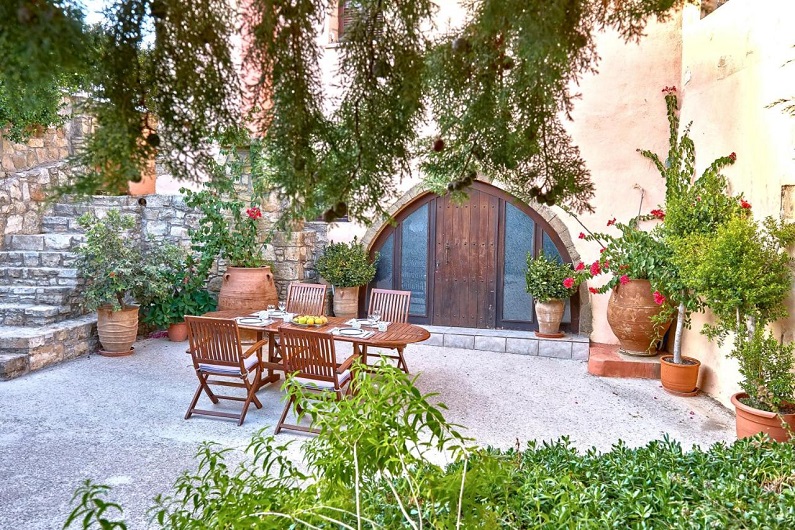 Mouri Villa with its beautiful 18th Century character building which has been totally renovated with modern comforts. 
This home sleeps 8 guests in 4 bedrooms with 3 bathrooms.
38 km to Elafonisi Beach by car.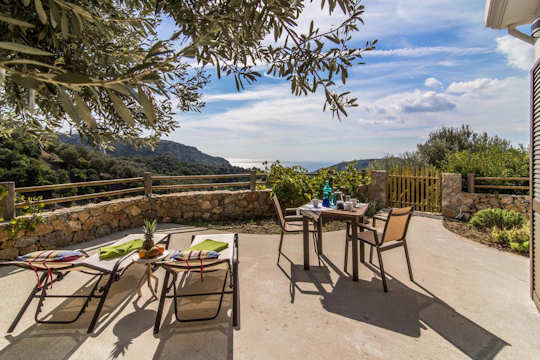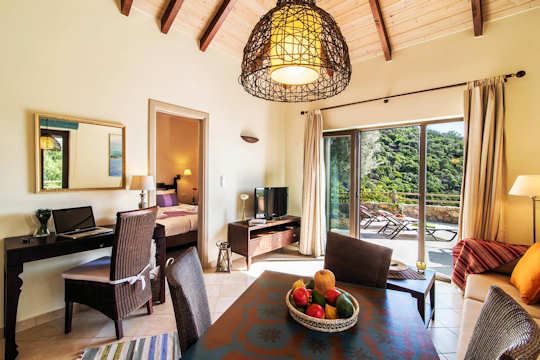 This holiday home set in the hills inland, in Anidri village near Paleochora. In this location it would be best to have a vehicle.
Christo's Place 1 bedroom cottage suits 2 people, a 2 bedroom cottage sleeps 4 guests.
Only 5.5 km from the main village of Paleochora and the beaches. Then take a water taxi or ferry to Elafonisi for the day.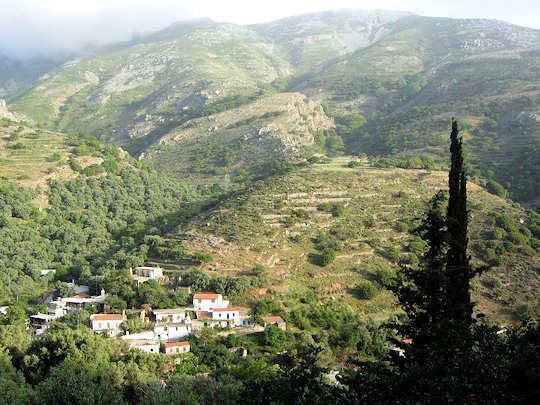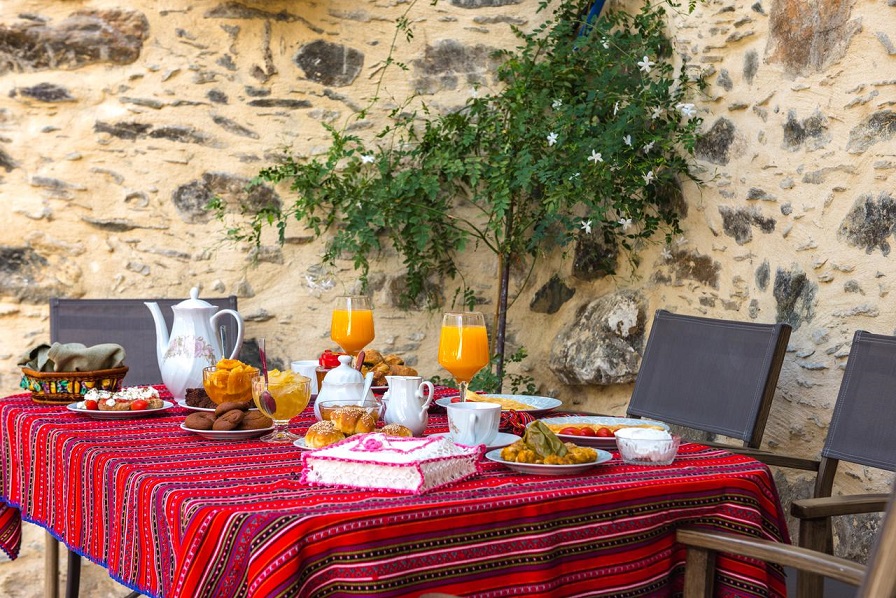 'Fairytale' Village House in Perivolia - a traditional home in the mountains of Crete where you will find a warm welcome and continental or vegetarian breakfast on offer with home made cakes and farm products.

Choose from triple, double or single rooms.
16 km from Elafonisi Beach by car.

---
Accommodation
Beachside on Nearby Beaches

Elafonisi Crete Accommodation -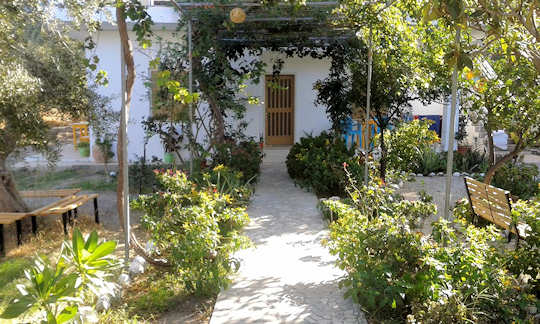 Kampos Rooms - just a 1 minute walk to the beach at Paleochora, with the cafes and tavernas to enjoy, then take the daily ferry to Elafonisi. A traditional Greek 'rent rooms' budget stay with lovely hospitality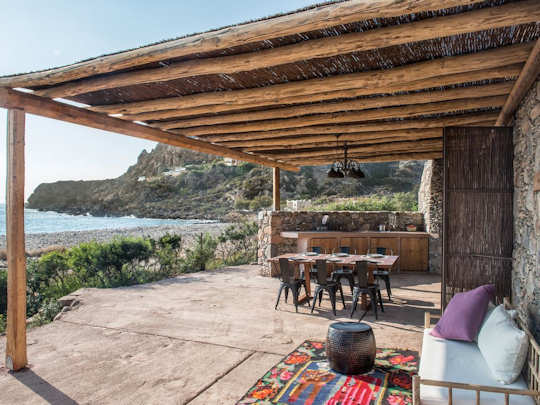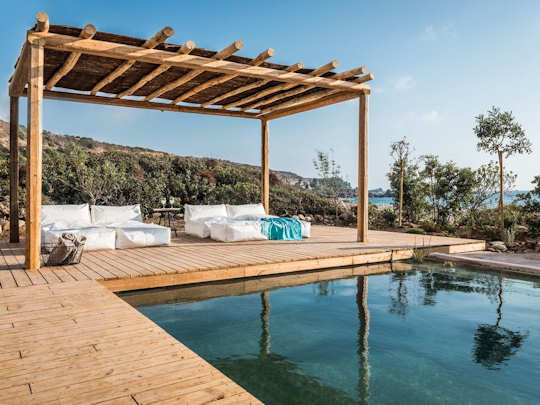 The Old Beach House - a fully renovated stone house by the sea. With direct beach access to the pretty cove of Keramoti Beach, this is a beach shack with charm and earthy character.

But be careful you may not want to leave this cosy hut - suits 3 people in 1 bedroom with 2 bathrooms and a pool.
Raw natural materials and traditional aesthetic elements in earth tones create a unique and private space.
Just 16 km drive to Elafonisi.
---
Elafonisi Crete Accommodation
Budget

Elafonisi Crete Accommodation - stay in the town of Kastelli Kissamos on the north-west coast of Crete, which sits on the Gulf of Kissamos with its own lovely beaches and very close to the stunning wild locations of Balos Lagoon, Falasarna Beach and Elafonisi Crete. Save your money on budget accommodation in this charming Greek seaside town.


Mediterranean Studio Apartments are near the beach and the bus stop in Kissamos. With good low budget costs and being handy for everywhere in Kissamos, you can take the local bus easily from here to Elafonisi for the day. Keep your budget low.

Kissamia Rooms are located just a few steps back from the esplanade at Kastelli Kissamos, next to the picturesque local church. These rooms are great for the price and the location is excellent. Visit local beaches by bus.

EvaEle Apartments - enjoy the peace and quiet of these stylish yet affordable apartments in an olive grove just outside of town. Drive or take the local bus to surrounding beaches and the many local tavernas.

---
Accommodation in Paleochora
Elafonisi Crete Accommodation - stay in the beachside village of Paleochora where you can choose from a variety of types of accommodation and visit many different beaches, as well as restaurants, tavernas and cafes. Take the ferry to Elafonisi for the day and return to the village for a relaxing evening.
Or take a boat trip to Elafonisi...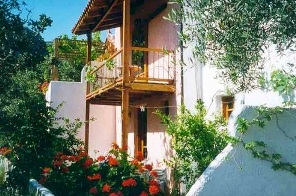 Olive Tree Cottages sit just outside the village on a rural farm surrounded by - you guessed it - olive groves. Stunning and peaceful location, sea views, silence and large rooms.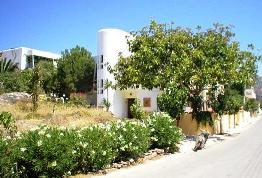 The Aris Hotel is at the edge of the village with easy access to the beaches and the centre of town. This small, quiet guesthouse is run by a local family. fabulous garden and delicious breakfasts.


The affordable Eftihia Studios are close to the bus-stop and convenient to everything in the village, with friendly staff and clean, simple rooms near to the beach. Decorated with flowers everywhere, you will be looked after by the locals in this family-run, homely place.
The boat trip from Paleochora along the south coast is one of the most remote parts of Crete, and will reward the adventurous with small seaside villages and steep panoramic mountains. You can visit the following places:
---
Stay in Chania
Take a Day Tour
Elafonisi Crete - you can visit on the local bus or take an organised day tour to this sandy beach with crystal clear waters. More details below, and some mid-range accommodation options in Chania Old Town.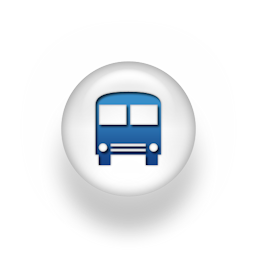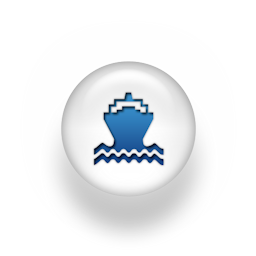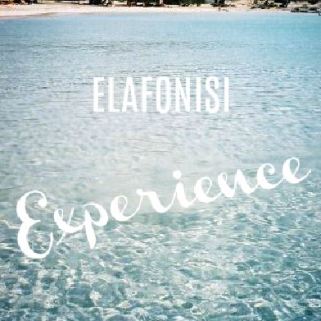 Elafonisi Day Tour - visit Topolia Gorge for breakfast then a local nunnery and finally, witness the utterly gorgeous, gobsmacking beauty of Elafonisi - this is a 12 hour day tour with a stop-off on the return journey at the village of Amygdalokefali. Pickups and drop-offs at your hotel.
---
Getting to Crete...
---
Elafonisi in Pictures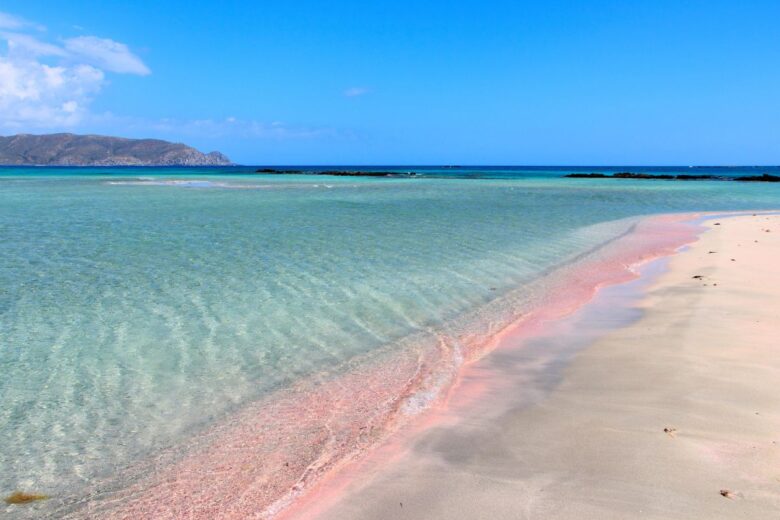 At times corals show up as slightly pink on the beach at Elafonisi Crete.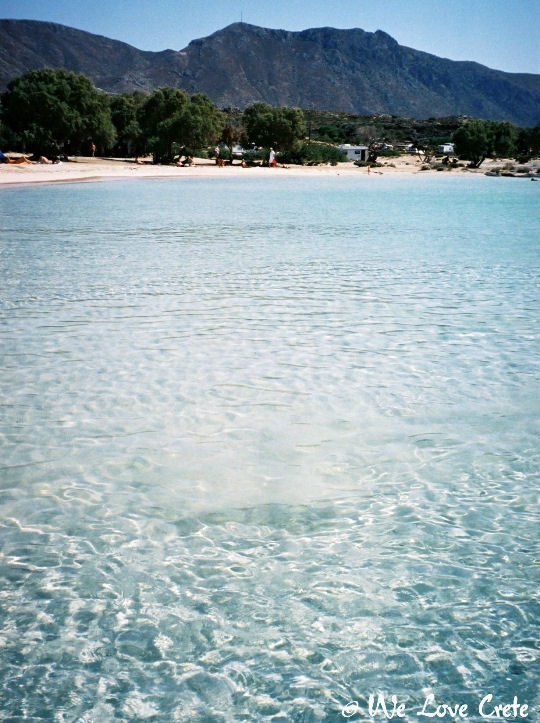 The waters are crystal clear and shallow, ideal for relaxing and swimming, with very white sand ensuring azure and turquoise colours shine through.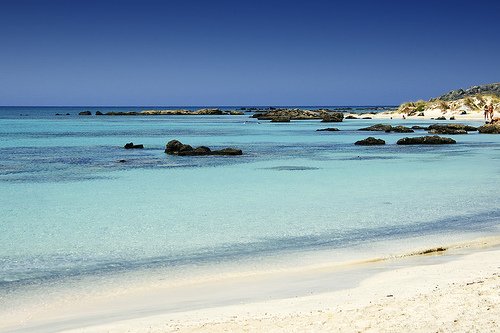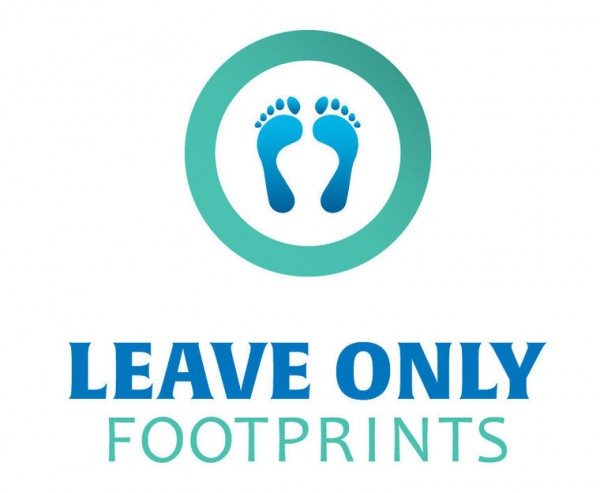 Please take all your rubbish with you. Just leave it all as you found it and leave only footprints!