Crete to Santorini to Athens
This page may contain affiliate links, see our disclaimer here.

---
Trip Planning

& Tips


Crete to Santorini to Athens - many people ask us their holiday questions and we are more than happy to help.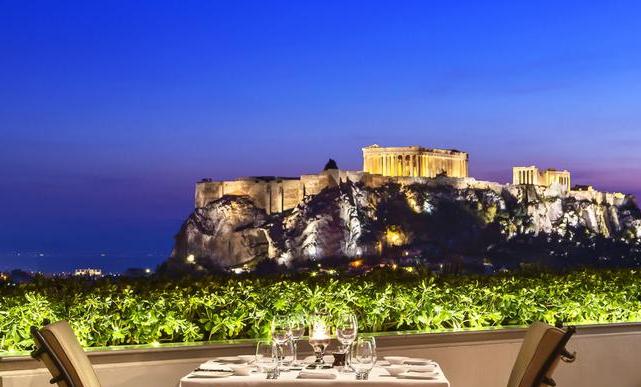 Parthenon lit up at night - Athens
Crete to Santorini to Athens - Question


Hi, my husband and I will visit Greece, travel to Crete, Santorini and Athens next September.
We will arrive in Heraklion on Sept. 21 in the evening and sleep there for a night. We will rent a car.
Next day, we will visit Knossos and then we would like to stay in a hotel on a beach between Matala and Hora Skafion for a couple of days.
We would also like to stay a few days in the old Chania, walk the Samaria Gorge and also see Elafonissi.
Is this OK for number of days we will be there and where should we stay? We thought about hotels 3 or 4 star.
We will take a ferry for Santorini on Sept. 29 in the morning from Heraklion, stay in Santorini for 3 days and then go to Athens for a few days.
Thank you in advance for your ideas.
Louise, Canada
---

Yiasas Louise, we are very happy to give you some information for your trip below, and a personalised itinerary.
Heraklion is not the most pleasant town for a quick stopover. It lost much of its architecture due to bombing in the second World War and the history and character that is there requires a little time to discover.
For this reason we recommend staying in a lovely rural village – Archanes – which is very convenient to Heraklion airport (16 km).
We also recommend this because of the lovely restored mansion which is so characteristic of Crete and gives an immediate relaxation - Villa Arhontiko. It is only 9 km from Knossos and allows for an early start to beat the crowds.
So, we suggest this accommodation for your first and last nights in Crete. However, if you do not want to stay in the same place twice we suggest the Lato Hotel in Heraklion town, this gives an opportunity to see the Archaeological Museum, one of the finest in Greece. This hotel is also close to the port where you will leave for Santorini.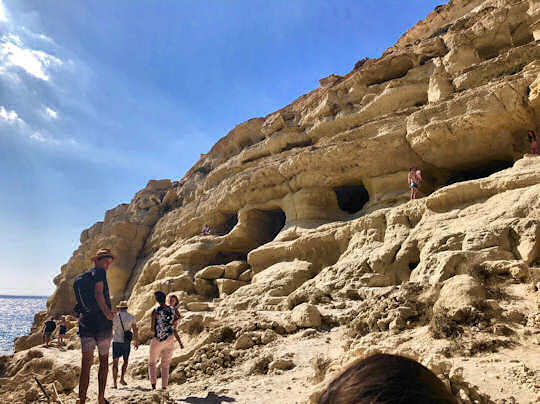 Crete to Santorini to Athens
Between Matala and Chora Sfakion you may choose many nice beaches. We suggest Matala itself, Plakias or Frangokastello.
From Plakias it would be a 78 km drive to Chania and we suggest staying in the old town. From Chania you can visit Elafonisi in one day and also Samaria Gorge in one day.
We suggest you take a day tour for the Samaria Gorge due to the logistics - it is a one way walk with a return ferry ride - it is much easier to do with an organised day tour.
In this way too, you have a beautiful accommodation in the old town of Chania to return to in the evenings. Further below are links for Greece travel information.
Day One - 21 Sept
Arrive Heraklion airport
Transfer to accommodation or pick up hire car and drive to accommodation
Stay in Arhanes Village
Stay at the restored mansion Villa Arhontiko

Day Two - 22 Sept
Drive to Matala 70 km
Visit Phaistos and or Gortyna on the way
Relax at beach
Stay in Matala
Stay at the family run Nikos Hotel

Day Three - 23 Sept
Drive to Plakias 73 km
Relax at beach
Stay in Plakias
Stay at Plakias Suites

Day Four - 24 Sept
Relax at beach
Stay in Plakias
Stay at Plakias Suites

Day Five - 25 Sept
Drive to Chania 76 km
Enjoy the old town
Stay in Chania
Stay at Madonna Studios

Day Six - 26 Sept
Day tour to Samaria or Elafonisi
Stay in Chania
Stay at Madonna Studios

Day Seven - 27 Sept
Day tour to Samaria or Elafonisi
Stay Chania
Madonna Studios
Day Eight - 28 Sept
Drive from Chania to Heraklion 140 km
Stay in Archanes
Villa Arhontiko
or stay in Heraklion
Hotel Lato

Day Nine - 29 Sept
Depart from Heraklion early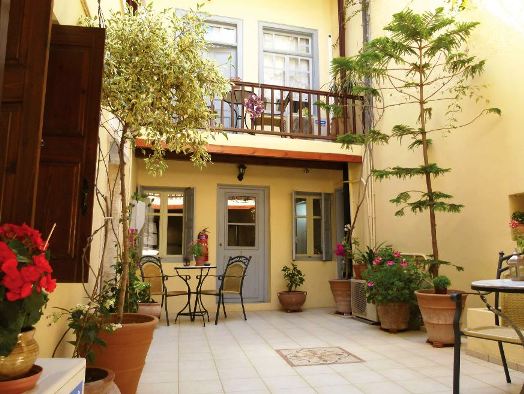 Madonna Studios, Chania
---
Book Your Day Tours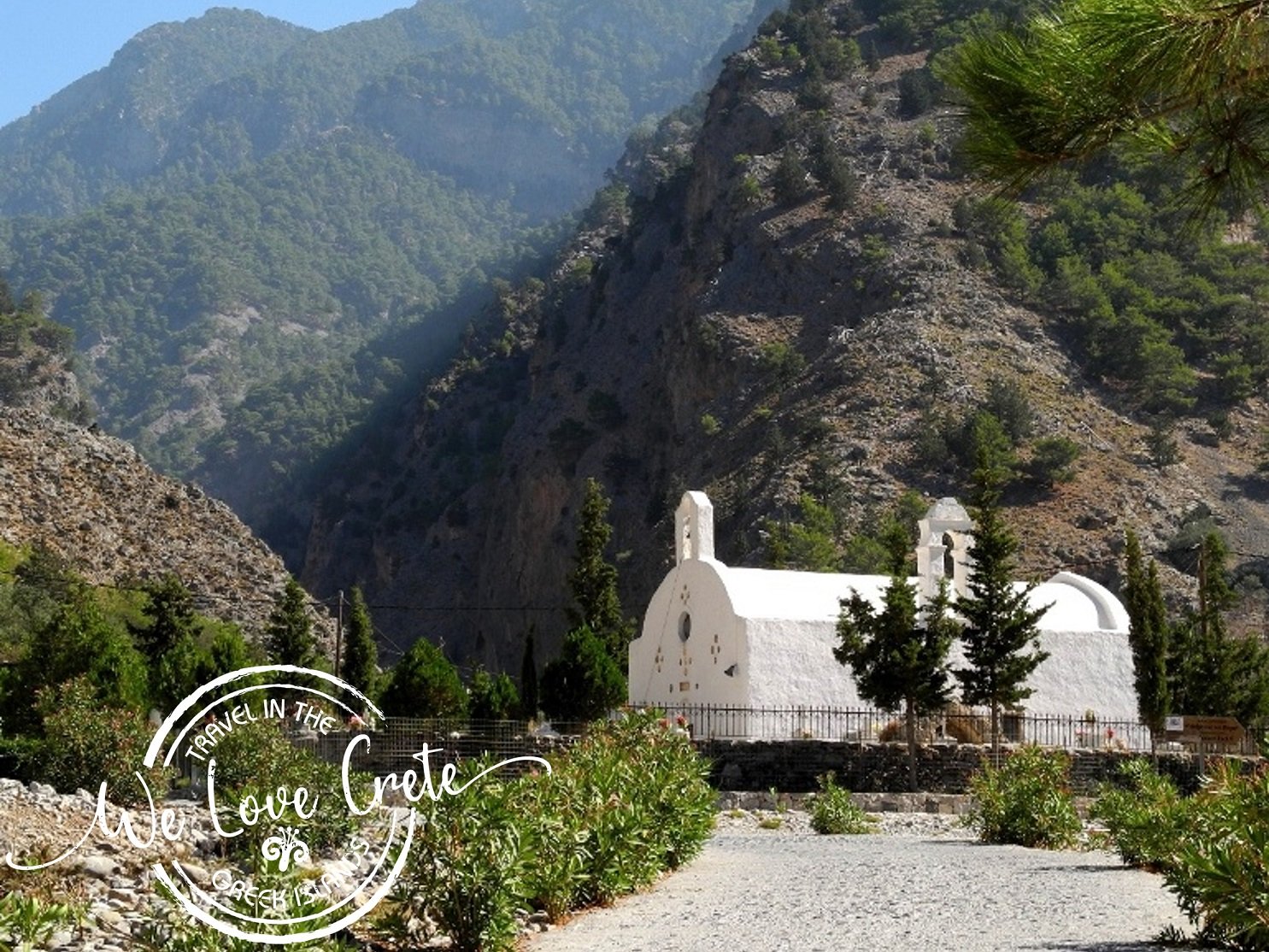 Samaria Gorge is a 16 km one-way walk
Day tours to Samaria Gorge with an organised touring company will give you peace of mind. This is because the logistics of the walk call for a coach ride, then the 16 km walk, then a ferry ride, then a return coach ride. This is a lot to do in one day and makes for a long day. Best to let an organised tour operation handle the logistics for you.
The other way to visit Samaria Gorge is to take about 3 days, so you can relax on the southern coast of Chania and visit the small seaside villages.
Day tours to Elafonisi Beach are not as necessary, it is very easy to take the local bus from Chania, however we provide the option of a day tour below, which includes a visit to Chrissoskalitissa Monastery near Elafonisi Beach.

---
Travel Information Greece

Crete to Santorini to Athens - the pages you will need for the itinerary above for your vacation in Greece are below.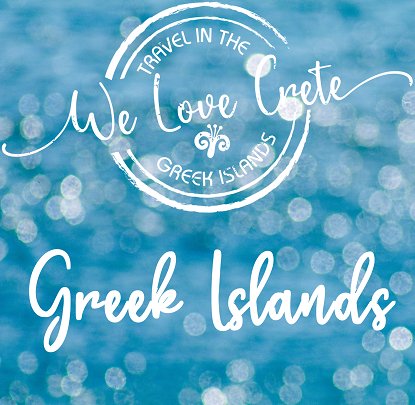 Travel information Greece - loads more tips here about the islands...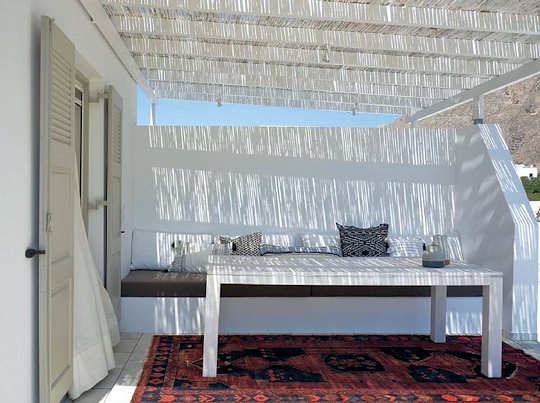 Shady courtyard in a Santorini villa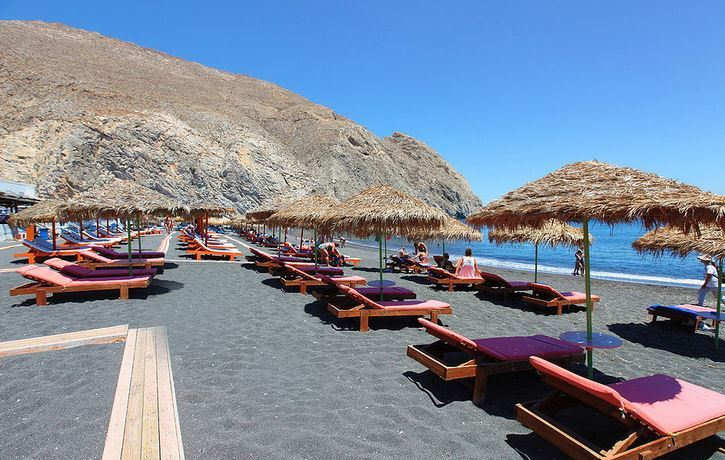 Black sands of Perissa Beach in Santorini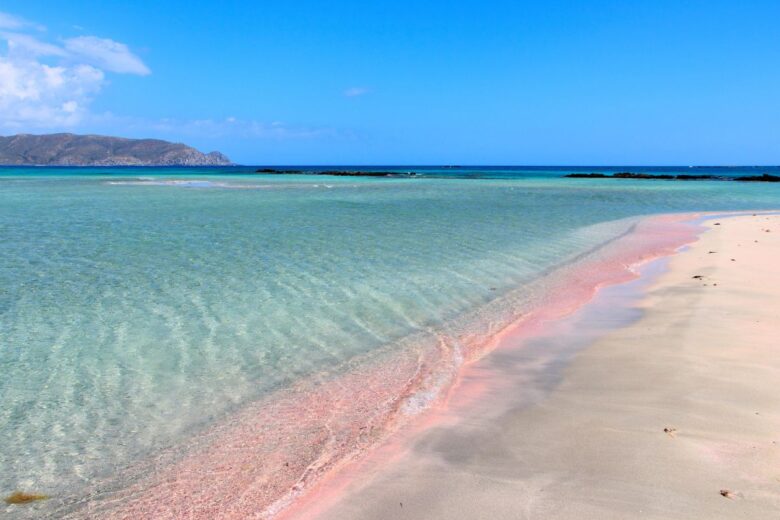 Elafonisi Beach in Crete is known for its pink sands
---

Crete to Santorini to Athens
Q&A

Crete to Santorini to Athens - our site is dedicated to letting independent travellers know all about Crete island and how to plan and enjoy their travels on this large island.
We have many helpful information pages for those wanting to visit for longer or even those who want to live in Crete.
We also have many Q&A pages below, which can assist you to plan out your own itinerary by getting familiar with other's ideas.
---
Getting to Crete
Take a 1 hour flight from Athens to Heraklion with Aegean Airlines or Olympic Air, with many flights available per day.
Or take a 9.5 hour overnight ferry from Pireaus port of Athens to Heraklion port.
More on flights and ferries below.
When you book with our car rental partners - Rental Centre Crete - you are supporting a local company with excellent service and an easy online booking procedure. We are sure you will be well looked after by Harry and his team. Choose from hybrid or non-hybrid vehicles.
---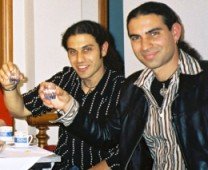 "We trust you have enjoyed these tips from the team at We Love Crete. Evíva!"
Contact us with further questions or feedback. We love to hear about your travels in Kríti and Greece. Let us know of any updates or additions, errors or omissions. Help us make this website the best it can be. Kaló Taxidí!

---
Crete to Santorini to Athens