Your Crete Naxos Trip

This page may contain affiliate links, see our disclaimer here.

---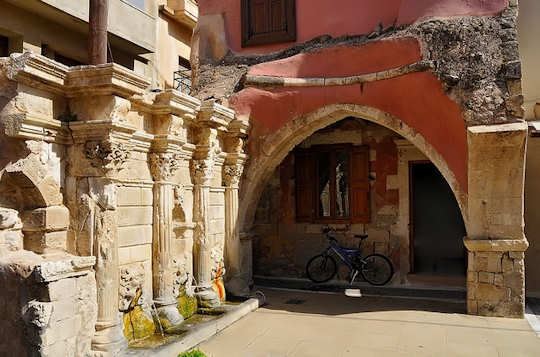 Crete Naxos Trip Ideas - this is Rethymnon Old Town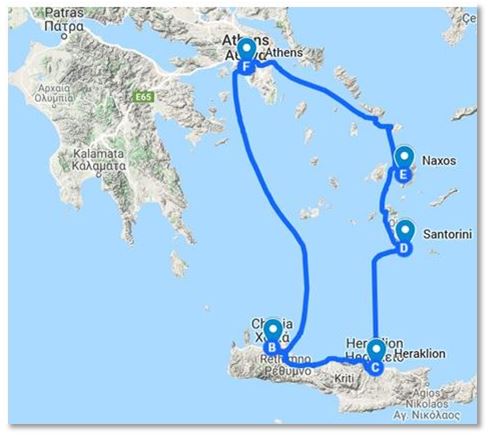 Your Greek journey - suggested route
---

We answer a question for one of our visitors. we trust it may inspire your own independent travel.


Nancy from Chicago, USA, writes

"After spending almost a month in Greece last spring in Mykonos, Santorini, Naxos and the peninsula, we want to explore Crete this year in May.
But where to start? Can you help with ideas for a 10 day trip to Crete starting from Chicago? We expect to fly to Athens and then on to Heraklion or Chania.
We are three experienced travelers, 'young seniors', and we want to rent a car and see as much as we can. We want to take in the Minoan sites, enjoy small villages and what they have to offer, the beaches and the natural beauty of Crete, and for me, the artists and craftspeople, as well as learning more about Greek foods and wine.
After our time in Crete, we would like to spend time in Naxos. There must be ferries to get us there? What do you suggest? Our budget for accommodation is €50-€100 per night.
---
Your Crete Naxos Trip

10 Days by Car in Crete

Yiasas Nancy!
Your trip to Greece sounds wonderful and it is our pleasure to offer a few suggestions below.
Nancy, you said that you are arriving from Chicago to Greece in May, giving time to visit Crete and Naxos.
Some suggestions below, of course all up to you and only provided for your interest. Information pages are included below.

Flights
Good short flights are available from Chicago O'Hare International Airport ORD to Zurich ZRH in Switzerland with Swiss Air. The duration is 8 hours and 20 minutes. A 40 minute stopover then on to Athens ATH Greece with a flight duration of 2 hours and 45 minutes gets you to your destination with a total flight time of 11 hours 35 minutes. Check your preferred flight here.

Crete Naxos Trip - Accommodation
We have made suggestions for accommodation below, within your budget. Once you go through to our partners, you may see something you prefer. Do not hesitate to ask us more about accommodation, as there are so many options.

May
As you will know, this is a perfect month to visit Greece, average low temperatures of 15°C and highs of 24°C, spring flowers are out and the summer tourists have not yet arrived. More space for you and easier to explore. We have started on the first day of May, but of course, your dates are for you to decide.

Athens
You didn't mention Athens, although, as you already know Greece you may know Athens. We have a few tips, just to be sure. In Athens we suggest staying in the old quarter of Plaka right at the base of the Acropolis. Use this as a base to explore the city and beyond, and be surrounded by history and architecture at every turn. There are pedestrianised streets and relative calm. Athens is a big, bustly city, so it is best to pre-book your taxis.
Crete
It is a large island 260 by 60 km with 3 mountain ranges, 4 major towns and hundreds of beaches. It would definitely be best to rent a car, which you plan to do. You can arrive by plane into Chania and depart from Heraklion by ferry, to Santorini then Naxos.

Crete Naxos Trip - Transport
From Heraklion to Santorini (Thira) there are many sailings per day even in May you will easily find a ferry. Then from Thira to Naxos there should be plenty of ferries for this journey, even on a Sunday. This is a short 1.5 or 2 hour journey.

Naxos
As you already know Naxos, we have included just a few tips. There are plenty of experiences to choose from, like a day of sailing or a half-day of local cooking.
Insurance
Please arrange your most important travel insurance with door-to-door coverage, see insurance tips here.


Acropolis of Athens by night
---
Your Crete Naxos Trip
Your Personalised Itinerary
Your Crete Naxos Trip

Day 1 - Wed 1 May
Arrive Athens
Take a pre-booked taxi to your hotel in Plaka
Explore Plaka and Anafiotika on foot
Dinner in a Plaka taverna
Stay in Plaka
Stay at the Adrian Hotel
Day 2 - Thu 2 May
Walk up to the Acropolis on foot from Plaka - see the Parthenon, including the beautiful statues of Caryatids of the Erechtheion, and the Temple of Athena Nike
Walk back down to the Athens Agora - see the green heart of the city -  Stoa of Attalos, the Temple of Hephaestus, and the picturesque Holy Church of the Apostles from 11th century
Lunch in Plaka
Afternoon visit to the Acropolis Museum
Pre-book 'Skip the Line' tickets to the museum and take a 1.5 hour guided tour
Choose other tours here
Stay in Plaka
Stay at the Adrian Hotel

Day 3 - Fri 3 May
Athens
Stay in Plaka
Stay at the Adrian Hotel

Day 4 - Sat 4 May
Take a pre-booked taxi from your hotel in Plaka to Athens Airport
Flight to Chania in Crete 1 hour
Fly Olympic Airlines or Aegean Airlines Chania code is CHQ
Take a pre-booked taxi to Chania Old Town
Enjoy the narrow streets of the Old Town and dining by the harbour
See local art galleries and craft studios
Stay at Doge Traditional Hotel
Day 5 - Sun 5 May
Day Tour to Elafonisi Beach or Gourmet Tour of Chania
Stay in Chania Old Town
Stay at Doge Traditional Hotel
Day 6 - Mon 6 May
Pick up hire car in Chania town
Drive to Georgioupolis Beach 43 km
Relax at the beach
Drive from Georgioupolis to Rethymnon 24 km
Perhaps a Walking Tour of Rethymnon
Or a Historical Tour of Arkadi and Rethymnon hinterland
Explore the Old Town and have a seafood lunch or dinner by the harbour
See local art galleries and craft studios
Stay in Rethymnon Old Town
Stay at Casa dei Delfini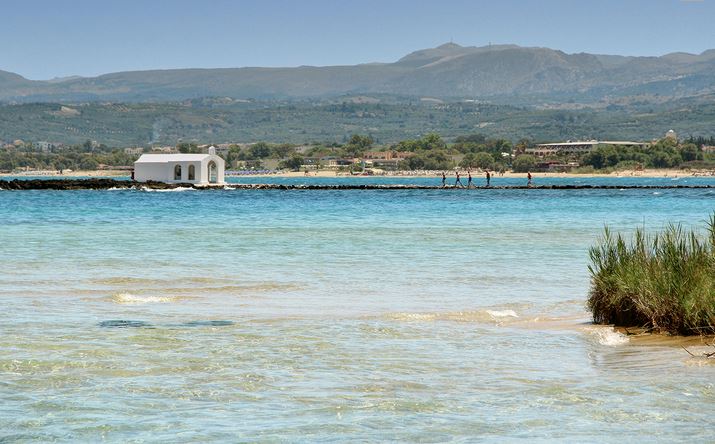 Georgioupolis Beach Chapel

Your Crete Naxos Trip
Day 7 - Tues 7 May
An early start today
Drive from Rethymnon to Sitia in eastern Crete 200 km
Enjoy stops along the way at your discretion; towns, beaches and villages
Stay just outside Sitia at Agia Fotia
Stay at Jasmine House  or the Sitia Windmill
Day 8 - Wed 8 May
Relax by the beaches and bay, explore Sitia town
Stay just outside Sitia at Agia Fotia
Stay at Jasmine House  or the Sitia Windmill
Day 9 - Thu 9 May
Self-drive day to Richtis Gorge and Mochlos Beach
Stay just outside Sitia at Agia Fotia
Stay at Jasmine House  or the Sitia Windmill
Day 10 - Fri 10 May
Self-drive day to Vai Beach 36 km round trip
Start early, visit Vai Beach, Itanos Beach and Ancient Itanos and Toplou Monastery and Winery
Stay just outside Sitia at Agia Fotia
Stay at Jasmine House  or the Sitia Windmill

Day 11 - Sat 11 May
Self-drive day to Kato Zakros via Karydi and inland villages 66 km round trip (local artists and craftspeople)
Explore Zakros Palace Minoan site
Relax by the beach at Kato Zakros
Stay just outside Sitia
Stay at Jasmine House  or the Sitia Windmill
Day 12 - Sun 12 May
Drive from Agia Fotia to Malia Minoan Site 97 km
Explore the ancient site of Malia Palace
Drive from Malia site to Knossos site via backroads 80 km
Krasi - Kastelli - Peza - Archanes
Visit the archaeological site
Take a 'Skip the Line' ticket with local interpretive guide
Stay near Heraklion
Stay in Archanes Village
Stay at the Villa Archanes

Day 13 - Mon 13 May
An early start
Drop off hire car at Heraklion port
Ferry from Heraklion to Thira to Naxos (approx 08.30)
From Heraklion to Thira ferries run up to 5 times daily and duration is 2 hours
From Thira to Naxos ferries run at least 4 times daily and duration is 1.5 hours to 2 hours
Stay in Thira or Naxos
Stay at Venetiko Apartments
Day 14 - Tues 14 May
Perhaps a full day sailing tour (10 hours) with swimming, snorkelling and exploring caves and bays, on gorgeous yacht 'Annabella'
In Naxos
Stay at Venetiko Apartments
Day 15 - Wed 15 May
Perhaps a local cooking class in Potamia Village at Basiliko Family Tavern (4 hours) relax and feast afterwards, to enjoy your efforts
In Naxos
Stay at Venetiko Apartments
Own arrangements in Naxos
Return to Athens
Return to Chicago
---
Local Food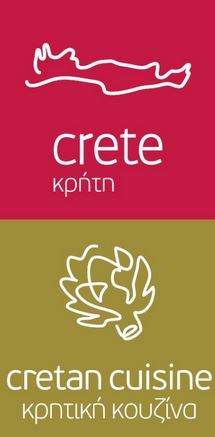 Crete Naxos Trip - for local food - ask the locals for the best local taverna, and paradosiako food, when you want to experience traditional Cretan food.
Also, be aware that there is a certification for restaurants serving the authentic Cretan diet.
On this handy website you can look for 'Cretan Diet' Quality Restaurants

---
Your Crete Naxos Trip
Map of your Holiday
The big picture map of your Crete Naxos Trip

---
Information Pages for This Trip
Your Crete Naxos Trip - below you will see plenty more information to enable you to better plan your visit to Crete and Greece.
Athens

West Crete

East Crete




Central Crete

Other Islands



---
Your Crete Naxos Trip
Your Holiday in Pictures
Crete Naxos Trip - enjoy planning your trip with more details here about the destinations suggested in this intinerary.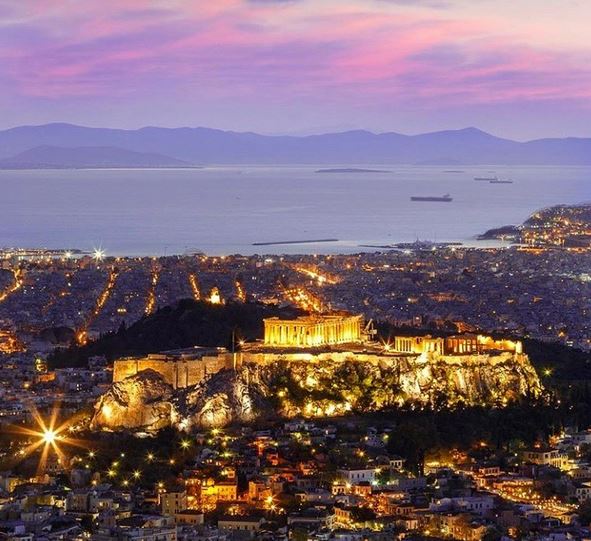 Athens is a captivating city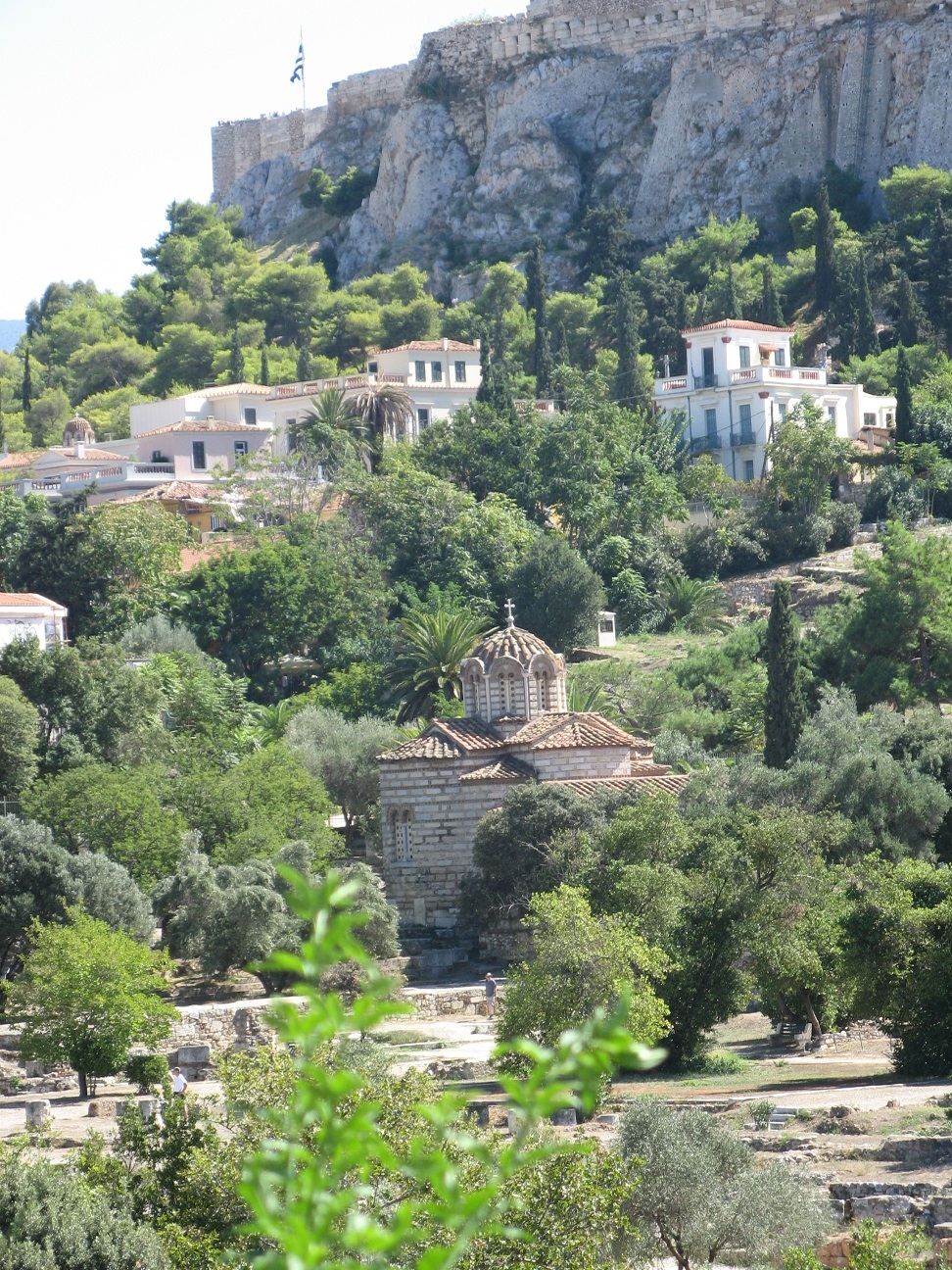 The Ancient Agora is just next to Plaka and just at the base of the Acropolis in Central Athens - this is the unexpected green heart of the city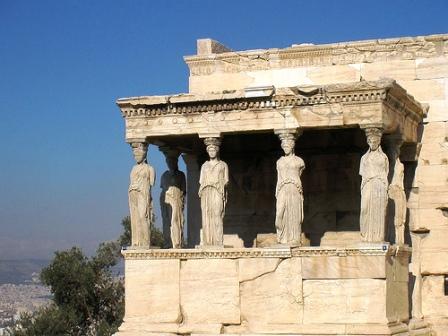 On the Acropolis are the statues of the Caryatides in The Erectheion, a temple to the north of the Parthenon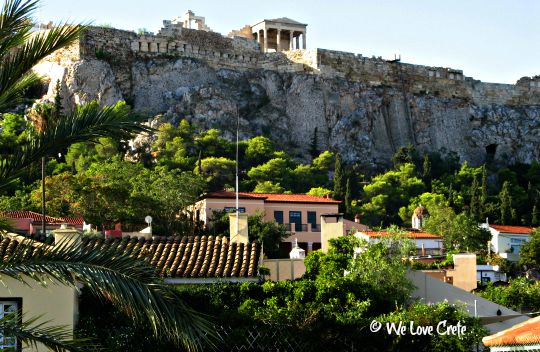 Choose a hotel in Plaka with a view to the Acropolis - this was my view for breakfast on my first morning in Athens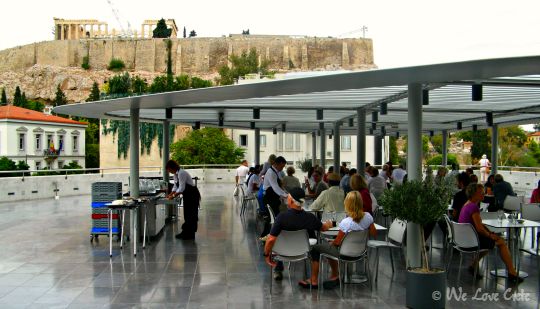 See the Acropolis from the cafe on top of the Acropolis Museum
Crete
Chania or Xania is the capital town of the west of Crete, the old town is full of character and lanes to explore...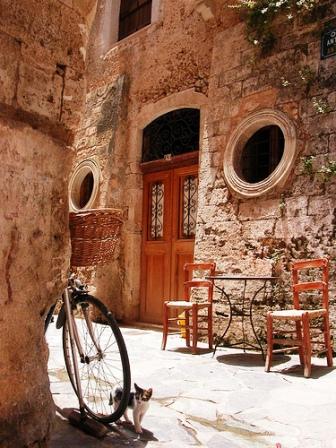 Stay within the walls of the Old Town of Chania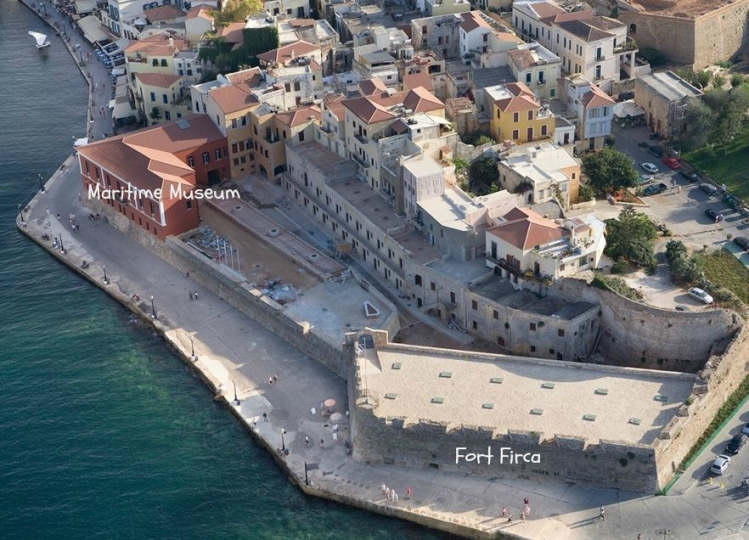 Explore the Old Town of Chania - Fort Firca and the Maritime Museum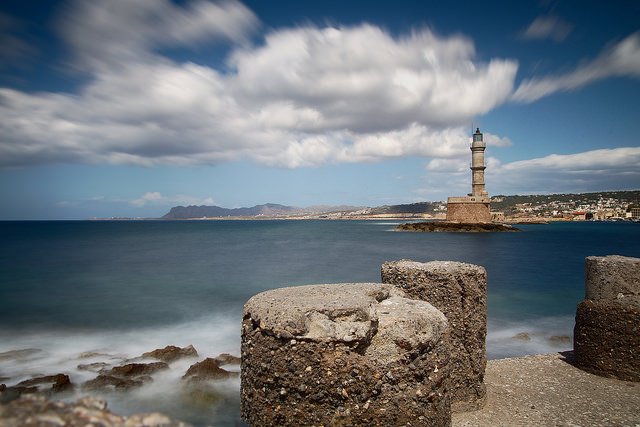 See the Venetian Lighthouse from the old harbour of Chania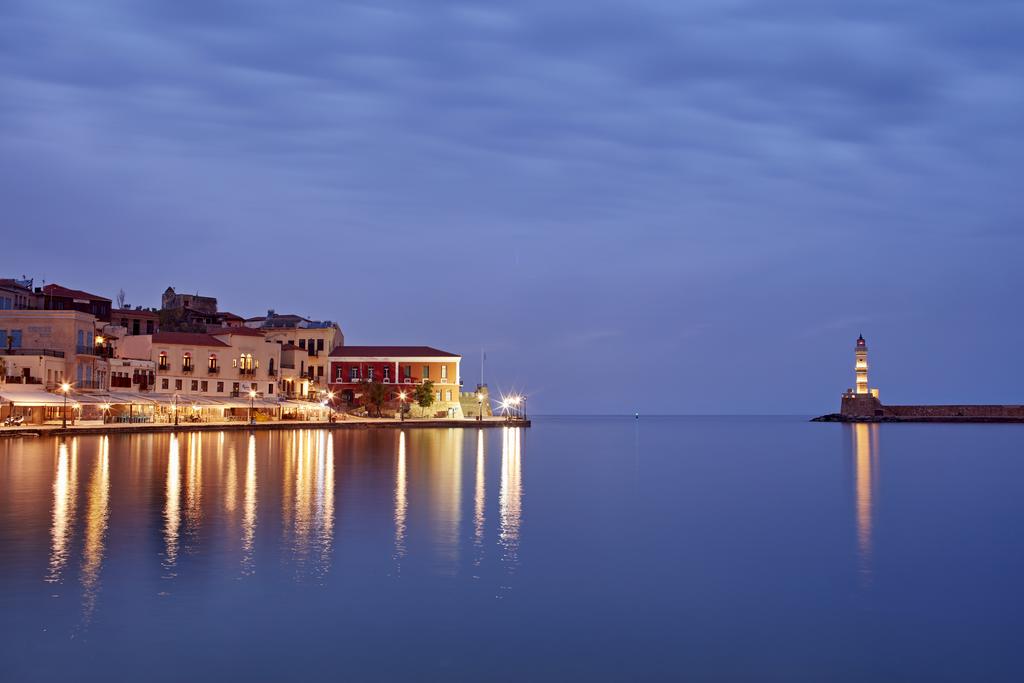 Enjoy the old town and its atmospheric Venetian harbour, especially at dusk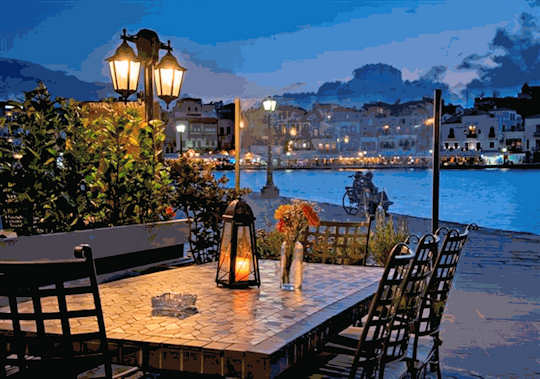 Dine by the harbour in the old town, this is Palazzo al Mare in Chania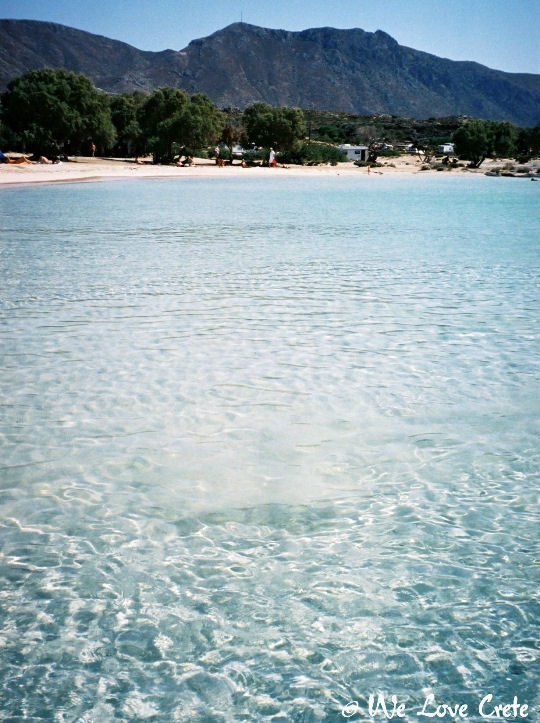 One choice for a day trip; Elafonisi Beach is a protected natural area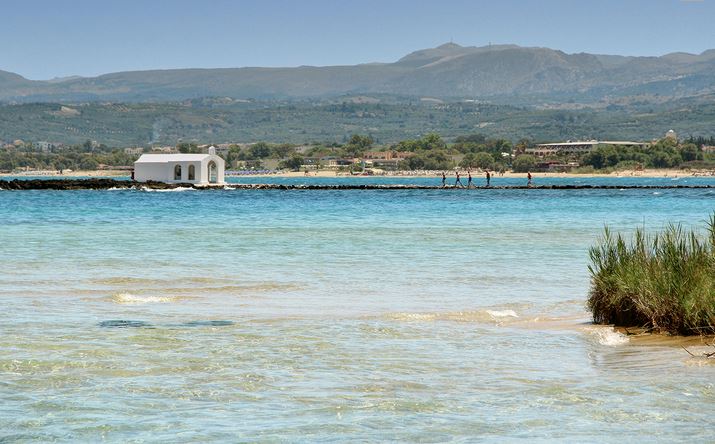 Georgioupolis Beach with the prettiest little chapel in Crete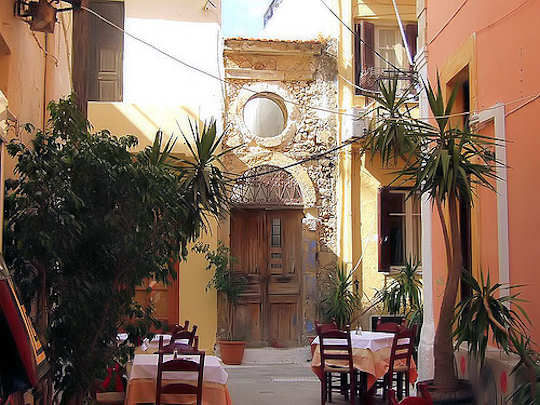 Explore the lane ways of Old Rethymnon town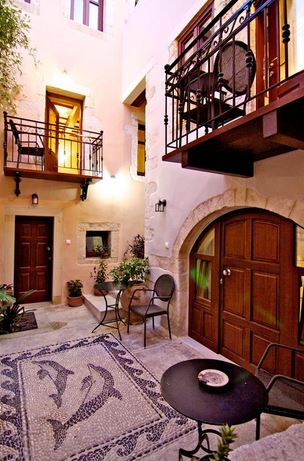 The Casa dei Delfini small hotel is within the walls of the Old Town of Rethymnon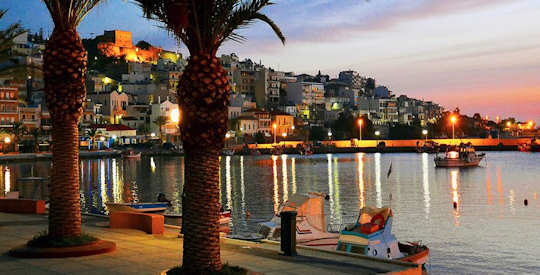 Enjoy the small town of Sitia with its Greek harbourside rhythms
Jasmine House near Sitia will be your home away from home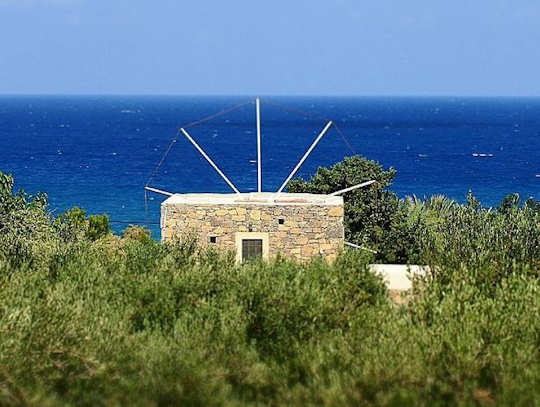 Or you could choose this rustic restored windmill near the sea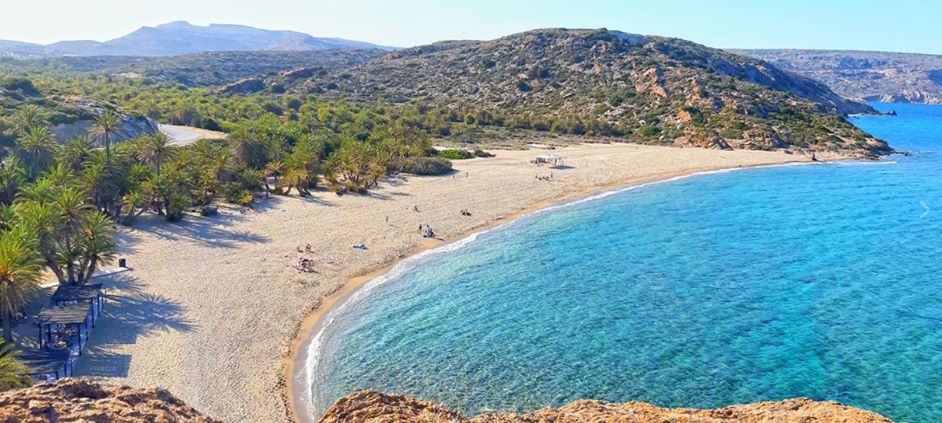 Vai Palm Beach is extraordinary and well worth a visit in eastern Crete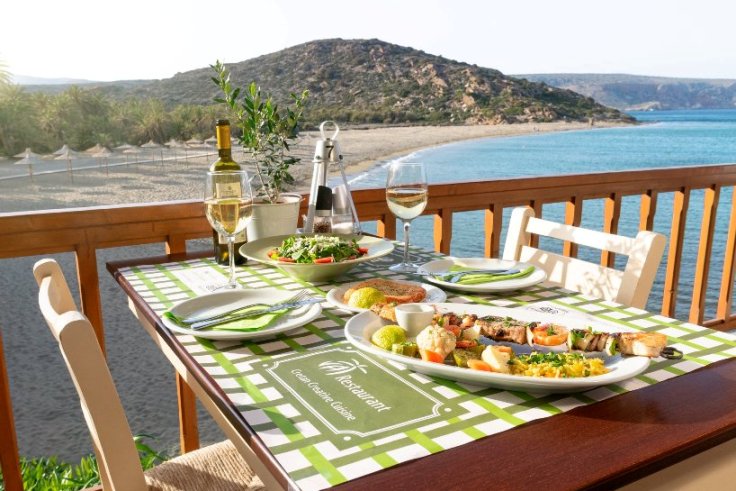 Dine at the small cafe restaurant at Vai Beach - run by the local monastery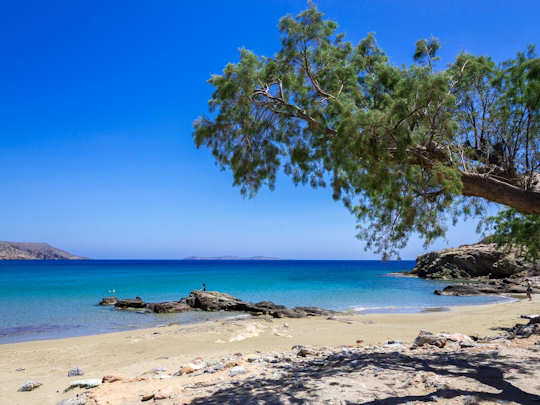 Visit the remote Itanos Beach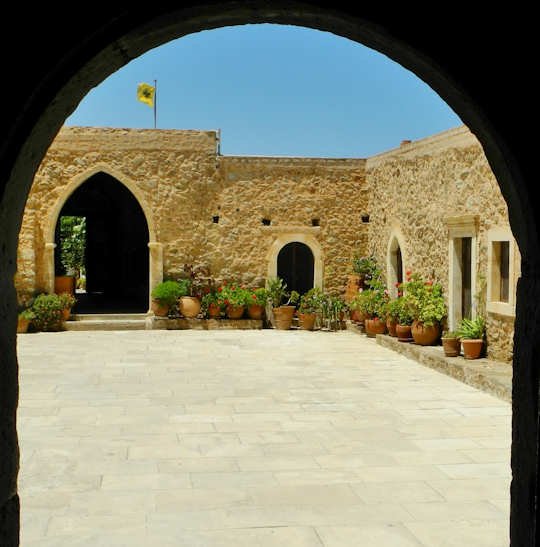 Toplou Monastery has a fascinating history and extensive agricultural estates - visit the wine tasting room here to discover their specialties
The Minoan Zakros Palace sits just a few hundred metres from a quiet sandy beach at Kato Zakros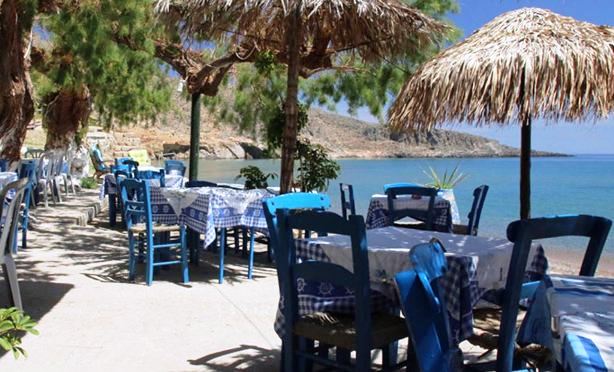 Dine by the bay at Kato Zakros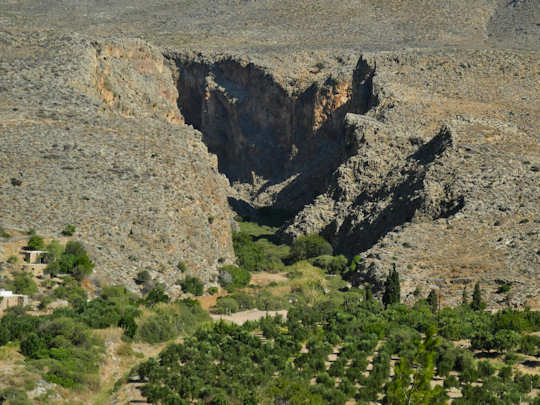 Or explore Zakros Gorge on a short moderate hike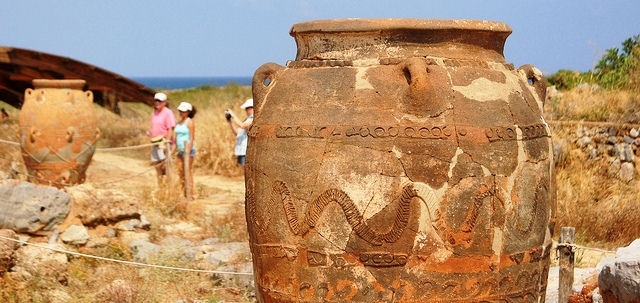 See the ancient Minoan site of Malia Palace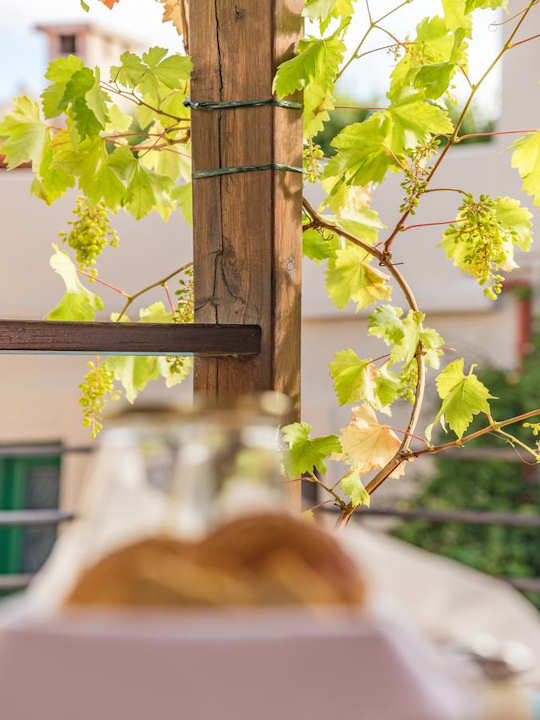 Stay in the rural village of Archanes just 7 km from Knossos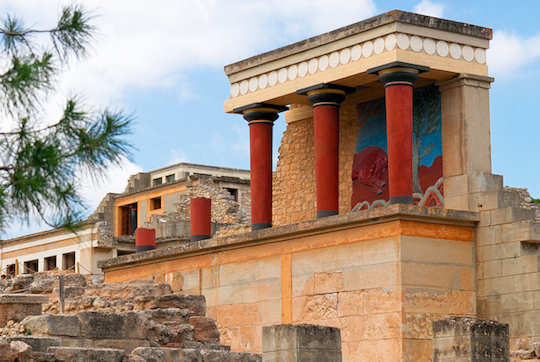 The ruined Knossos Palace is the finest example of Minoan architecture on the island, and is partially reconstructed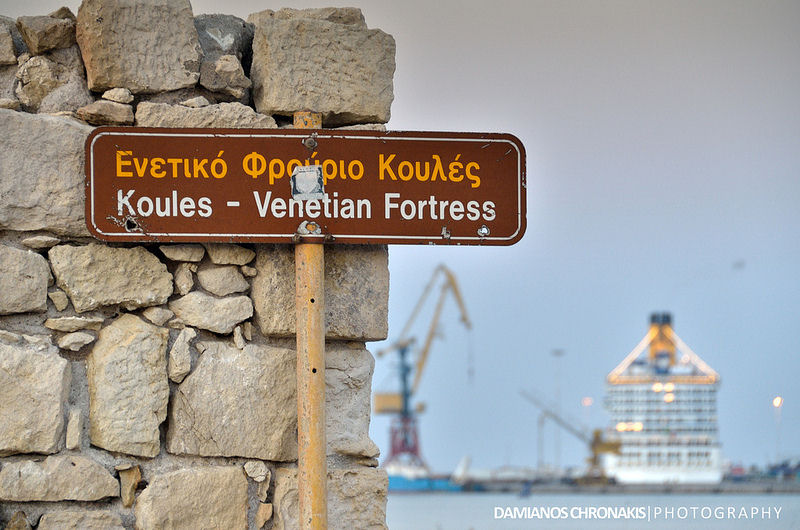 In Heraklion - the nearby old and new ports show the contrasts of history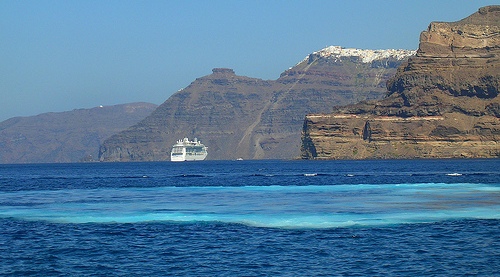 Take a ferry from Heraklion to Thira (Santorini) in less than 2 hours
Naxos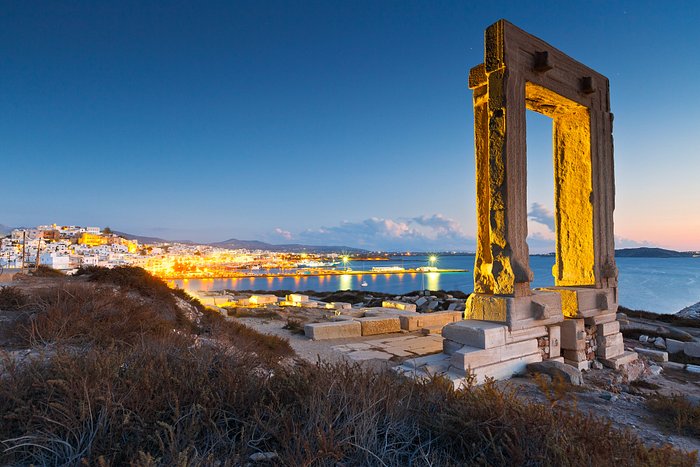 See the 'Portara' or Temple of Apollo near Naxos town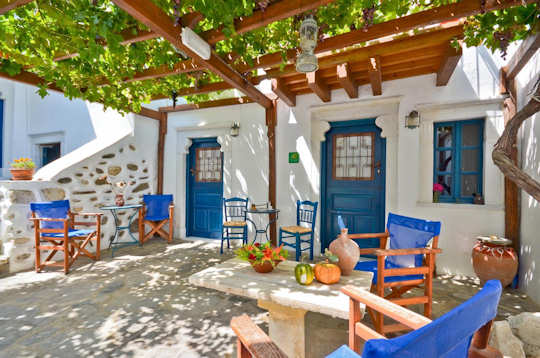 Experience classic Cycladic comfort at the Venetiko Apartments in Naxos Chora
---
Your Crete Naxos Trip


Ferries in Greece
---
Kalo Taxidi!  Καλό ταξίδι!  Bon Voyage!
The We Love Crete Team