Traveling to Greece

This page may contain affiliate links, see our disclaimer here.

---
Our Girls' Adventure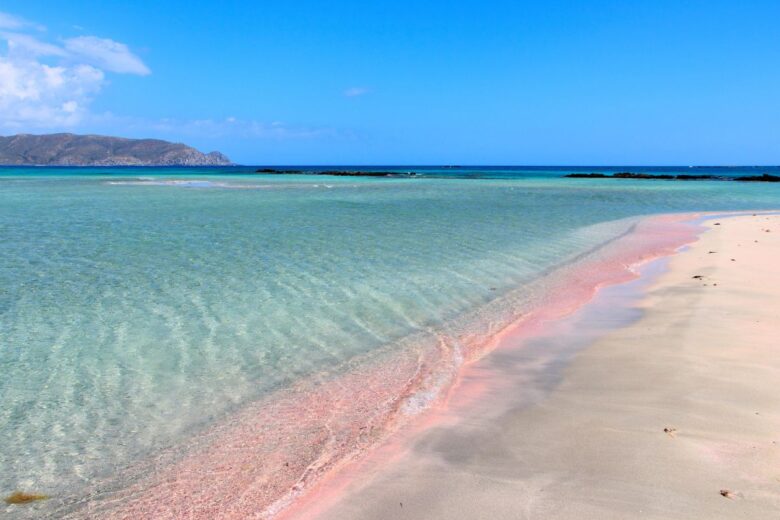 Traveling to Greece - to see Elafonisi Beach, Crete
Traveling to Greece – Two for The Road

A Question from Susie from the United States
Your trip-planning comments are really impressive, thanks so much for this wonderful resource. A friend & I are two women from LA, getting away from our families & having an adventure. We will be in Crete for only 3.5 days, arriving in Heraklion late afternoon on Friday, June 3 and departing from Chania on Tuesday, June 7.
We plan to rent a car at the airport, head to Knossos, then are trying to figure out where to stay that night -- preferably a peaceful, authentic Greek beach village,  Agia Pelagia? Or should we go to Rethymnon that night?
 
We are not as interested in museums as we are in eating great food, exploring & wandering around the countryside (Maroulas? Episkopi?), walking the Samaria Gorge and seeing Elafonisi Beach.
Can we do the gorge walk and then take the ferry to Elafonisi or is that unrealistic for one day? Should we take our own car to the gorge or a bus instead? We'd like to end our stay in Chania at a really great place & splurge for views of the sea and an elegant place. 
Any suggestions you have would be MUCH appreciated. Thanks!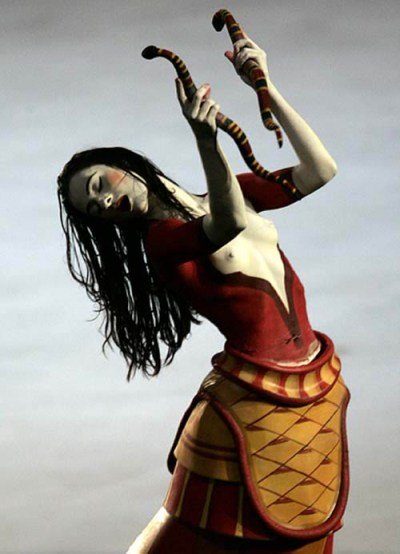 The snake goddess of Crete
Would you like to experience a day as a snake Goddess? Like the one above? Just joking. This is how the statuettes look that were found on the Minoan Palace of Knossos. We are guessing there was a damn-fine Goddess culture going on there at that time.
Bring on the Goddesses'  visit to Crete!
---
Trip Summary

Hi Susie,

How exciting your trip with your girlfriend sounds! Traveling to Greece sounds like just the thing! This is a wonderful trip you have planned. It is adventurous and a you have a long list of places to see and things to do in a short time!

The thing to do is separate out Samaria Gorge (one day) and Elafonisi Beach (another day). Then it is possible.
We have put all your requests into an itinerary for you. The only question is how late you arrive in the afternoon, will it leave time to see the Knossos Palace on the first day?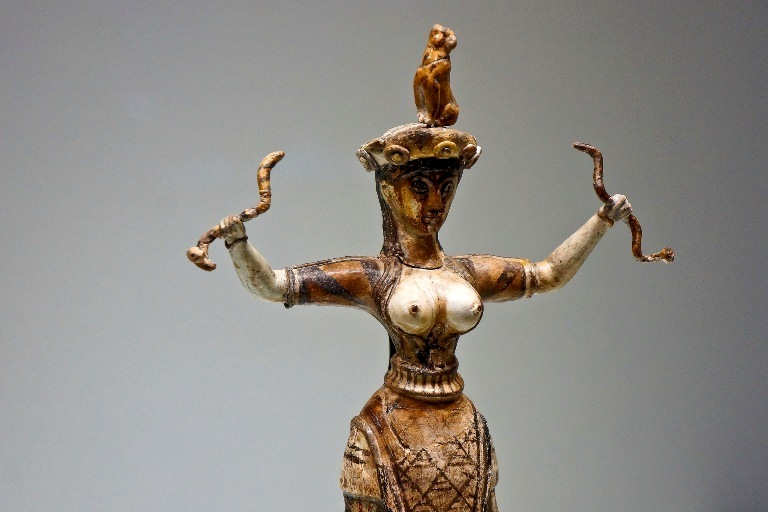 Statuette of Snake Goddess found at Knossos Crete
We have suggested the village and beautiful beach of Panormos for your first night. This will place you in a good position to explore Maroulas village the next day, and then drive to Rethymnon.

In both Rethymnon and Chania town we recommend staying within the old zone of each; very atmospheric and close to fun restaurants, tavernas and night spots.

Just a note that sea view over Chania harbour also means you are close to all the restaurants and tavernas on the harbour-side so it can get noisy. But it sounds like you want to party there, so it will be a fun thing!

Because you want to splurge there – we highly recommend the Casa Delfino hotel – in our opinion the best quality and atmospheric hotel in Chania, however it is one street back from the harbour and may not have sea views in all the rooms. Please contact the hotel directly to request it.
Be sure to visit Elafonisi Beach, it is perfect for Godesses and Mermaids (pictured above with pink sand). See Katia's story of how she crossed the world to see this beach and how she felt like a mermaid swimming there...

---
A Personalised Itinerary


Traveling to Greece - The Acropolis at Night - Athens
Traveling to Greece - here is your personalised itinerary

Before Getting to Crete
We suggest a stopover in Athens
Staying in Plaka at the base of the Acropolis
For at least one night, three being ideal
See our Athens Layover guide

Day One - June 3
Arrive Heraklion Airport
Pick up a hire car
Drive to Knossos 8 km
Allow 2 hours to visit the site
Drive to Panormos 70 km
Stay Captain's House Traditional Suites (with sea views - directly on the seaside)
or splurge and stay at Grecotel Creta Palace Spa - one of the finest in Crete - sea views and own beach (pictured below)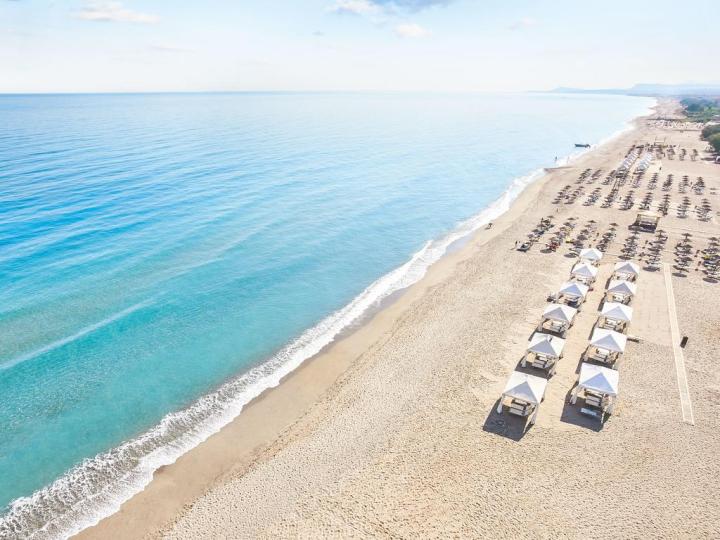 Grecotel Creta Palace Beach - Rethymnon Crete
Day Two – June 4
Perhaps treat yourselves to a massage at the Elixir Spa?
Drive to Maroulas Village 20 km
We also suggest visiting Margarites Village and Arkadi Monastery in the same vicinity
Breakfast or lunch in Maroulas
Drive to Rethymnon 10 km
Stay in the Old Town
Stay at Mythos Suites
or Palazzo Rimondi

Day Three – June 5
Day tour to Elafonisi beach or hire a car and self-drive for more adventure
Stay Chania in the old town
Stay at Casa Delfino (request sea view) definitely a sea view from the rooftop
or
Stay at Villa Venezia (right on the Venetian harbour - request a sea view)

Day Four – June 6
Day tour to Samaria Gorge
This is a long day tour but worth every minute
You will earn your drinks at the Nama Bar by the harbour-side (pictured below)
Stay in Chania
Stay at Casa Delfino

Day Five – June 7
Drive from Chania to airport 15 km
Depart from Chania airport
Nama Bar by the harbour - day or night it is the spot for modern Goddesses - with views across the water to the lighthouse
---
Traveling to Greece
Choose Your Accommodation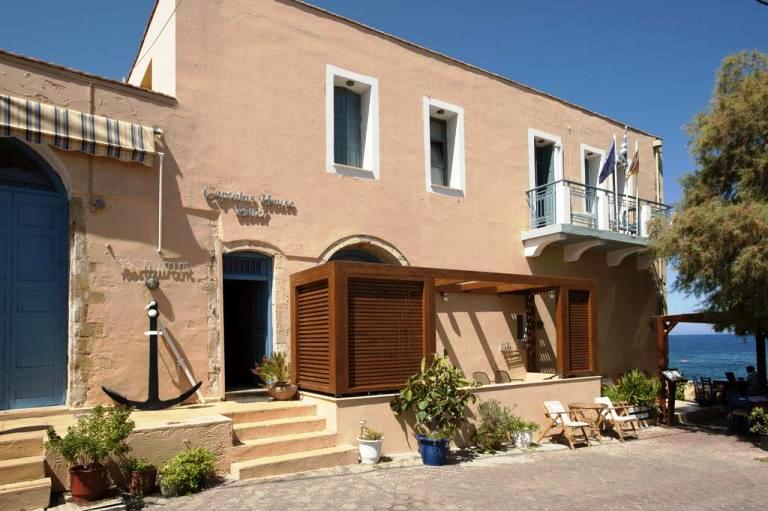 Captain's House sits over the water

Goddesses Welcome at the Creta Palace Spa!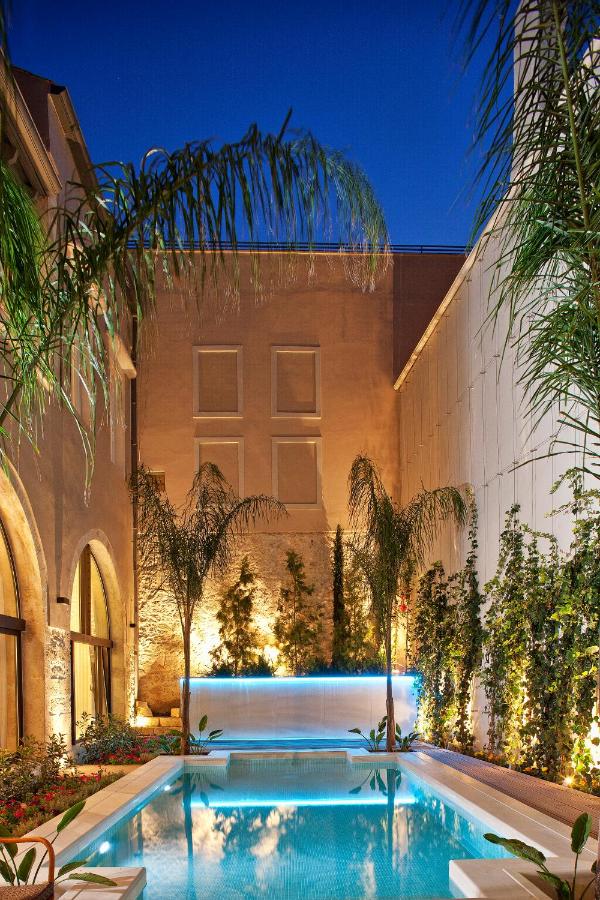 The Palazzo Rimondi, luxury inside the walls of the Old Town, Rethymnon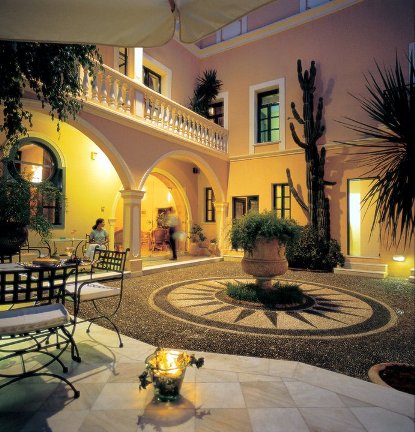 Casa Delfino, Chania, is set back from the harbour in the tiny laneways of the old town
| | |
| --- | --- |
| Villa Venezia, Chania | Villa Venezia in Chania is located directly on the harbour front of the characteristic Venetian harbour, close to restaurants, cafes, tavernas and bars. A small, charming boutique hotel. |
---
Traveling to Greece
More Info for Your Trip

---
The Minoan Culture of Knossos

| | |
| --- | --- |
| 'La Parisienne' of Knossos Fresco | Minoan Women of Knossos Fresco |
The findings of countless archaeological digs and research show that women played an important part in the Minoan culture around 2000 BC in Crete and before. Their civilisation was one of the earliest in Europe. The Palace at Knossos revealed one of the most complex ancient settlements with plenty of art work and artefacts. The frescos above are from Knossos.
We often wonder what these beautiful women might be doing or saying. It seems they played a significant role in the worship ceremonies - enough for some to believe this was an earth goddess or mother goddess culture. The artwork is abundant and fertile, delicate and intricate, so very different from the war-like art and design that followed from Myceanea.
There should be plenty for two girlfriends to discover in the modern and ancient stones of Crete, traveling to Greece to uncover the beauty in history and in the eternal now. We wish you a joyful and fulfilling adventure.
Perhaps you will recognise these faces in the faces of the modern women of Crete, here is one to take you on a journey into history...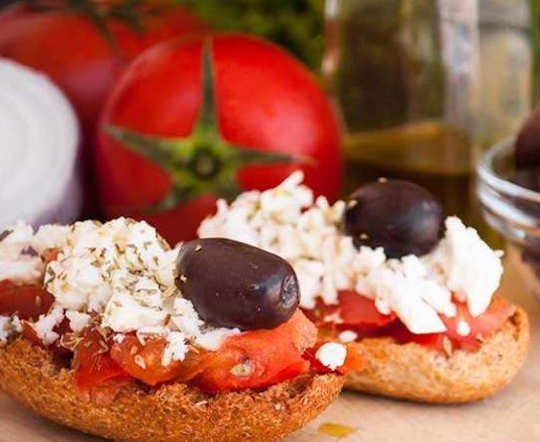 Dakos salad is a Cretan speciality
Oh and because we know you love great food, and you will want try lots of places whilst traveling to Greece, we have suggested some lovely bars and tavernas here on this page...make sure you try dakos (pictured above) as one of your starters or salads.

See also our food and wine pages here...