Crete Flowers & Flora Guides
This page may contain affiliate links, see our disclaimer here.

---
The Beautiful Flowers of Crete...
Crete Flowers - from tiny ground covers to colourful orchids, the unusual ecosystems of Crete are host to many unique flowering plants, some of which are only found on Crete, and it takes a guide to point them out when walking in the mountains and gorges.
More on the flora of Crete here...

In the towns and villages colourful cascades brighten many houses and corners everyday.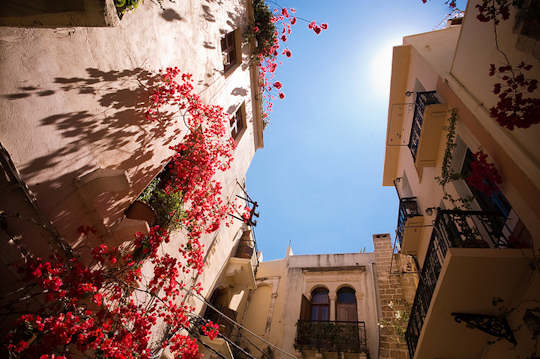 Old Town of Chania - a cascade of flowers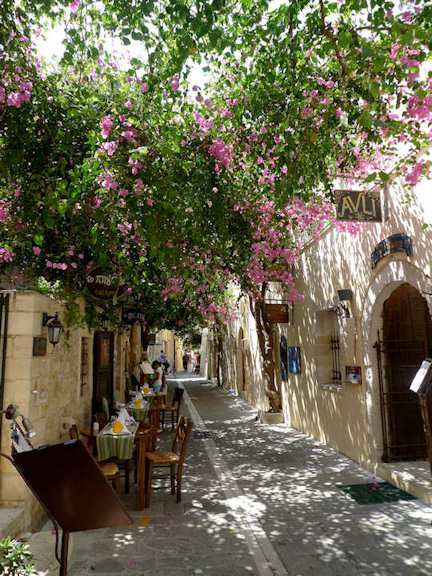 Rethymnon Town - a narrow laneway with flowers
---
Walking Tours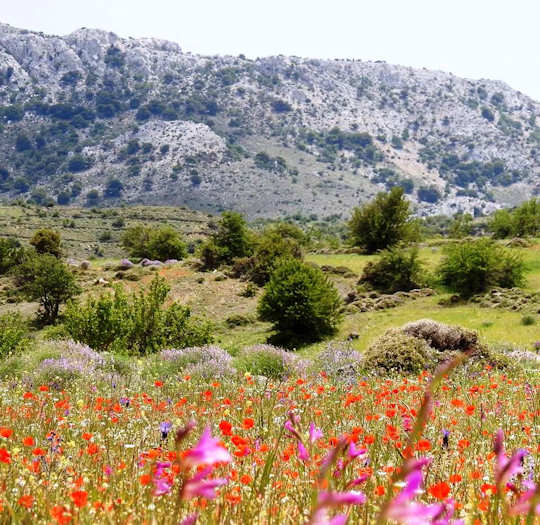 The meadows burst with spring flowers all over Crete in May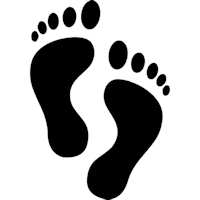 Crete flowers - walking tours are available all over the island, many have spring-time walks to enjoy the flowers with botanist guides, or a photography guide, or both.
The Happy Walker - is a company based in Rethymnon that offers many different walks, including a different walk each day of the week. Many of these walks are rated as 'easy' grade.
Aori Walks is a small trekking company based in the White Mountains in Chania. Anne Deckel guides the walks through the highest points of that mountain range with her local knowledge. These walks range from one day to two weeks.
Flowers of Crete tours are run by passionate flower lovers Julia Jones and Rosemary John, they take visitors on walking, photography and art explorations and hold symposia on the ecology of Crete. Food foraging trips are very popular and help to share the traditions of Crete, precious knowledge handed down from yiayia about how to collect sage, rosemary, thyme, origanum, wild vine leaves and wild greens!
Castello Taverna in western Crete run foraging and walking tours, pick your own vegetables, learn how to pick wild herbs, and learn Cretan cooking all whilst eating the fruits of your labour, literally!

More about walking in Crete here...



---
Gorges and Forests

There are many parklands and national parks in Crete. The most famous is Samaria Gorge, however there are many other gorges with beautiful plants and flowers, such as Agia Irini Gorge in the west and Zakros Gorge in the east.

The Mediterranean woodland scrub of the island is dotted with many species such as pine forests with Brutia Pines Pinus brutia. Holly Oak Quercus coccifera woodlands are widely spread. Higher up are cypress woodlands, where the local evergreen Maple Acer sempervirens grows, and thorny cushion shrublands.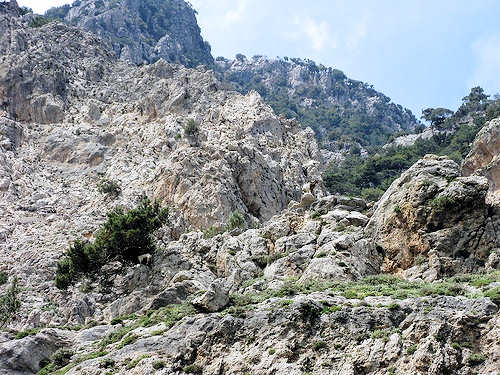 Rouvas Gorge in Central Crete - where are the flowers?
Rouvas Gorge (above) in central Crete is rocky and dry like much of this island, it is only in the deep gorge hollows and the Rouvas Forest (below) that those untrained will find flora. Of course experienced botanists and mountain folk will see unusual small plants and flowers even in the most remote rocky outcrops.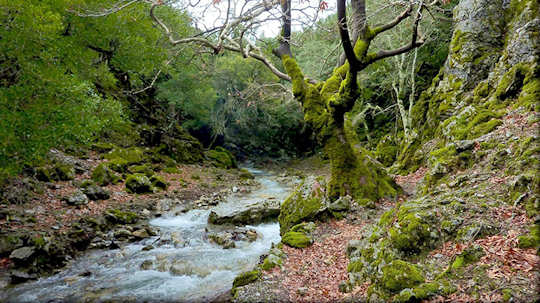 Rouvas Forest is just north of Zaros Village in Heraklion region
More about the mountains and gorges of Crete here...



---
The Stunning Flowers of Crete

Crete Flowers - below we show just a few of the unique flowers endemic to Crete or part of the natural ecosystem.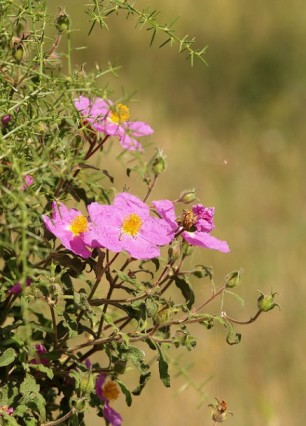 Cretan Rock Rose Cistus creticus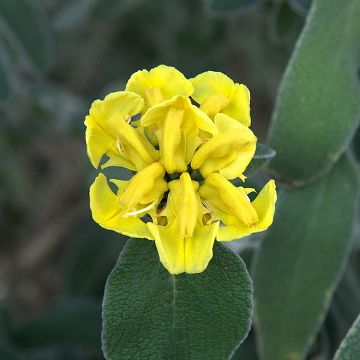 Jerusalem Sage  Phlomis cretica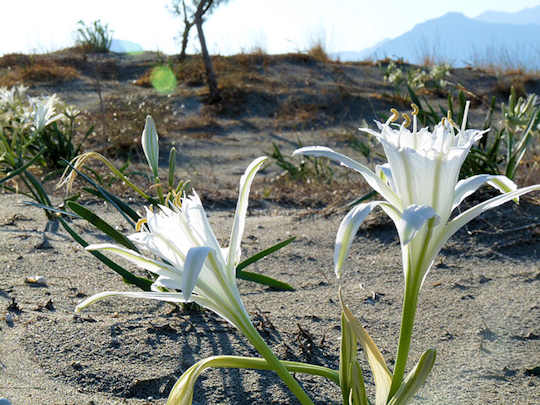 Sea Lily Pancratium maritimum, on the Beach at Plakias, Crete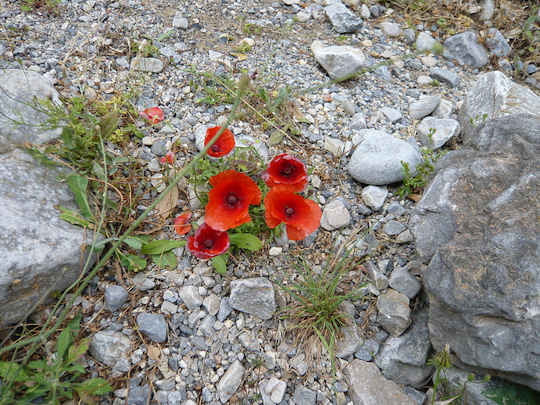 Surprising Poppies in the rocks Papaver rhoeas
---
Crete Flowers - Flora Guides
Useful flora guides for Crete are:
•  Wildflowers of Crete by George Sfikas
•  Walks with Crete's Spring Flowers by Jeff Collman

•  Flowers of Crete by Marina Clauser
•  Flowers of Crete by Fielding & Turland

•  The Mountain Flora of Greece by Stid & Tan
•  The Most Beautiful Wildflowers of Crete by Adonis Alibertis
•  The Orchids of Crete and Karpathos by Adonis Alibertis
•  Wildfilowers of the Mediterranean by Grey-Wilson and Blamey

• Flowers of Greece and the Balkans

In addition this book covers the ecology, history and geography of the island:
•  The Making of the Cretan Landscape by Oliver Rackham & Jennifer Moody
---
The Orchids of Crete

Crete flowers - the orchids of Crete are spectacular, some are endemic to the island, see some below with special thanks to our friend Andreas Loukakis, photographer and naturalist.
Of those endemic to the island,  Cretan Hooded Cephalanthera Cephellanthera cucullata, Cretan Lizard Orchid Himantoglossum samariense, and Epipactis cretica are listed as vulnerable or threatened.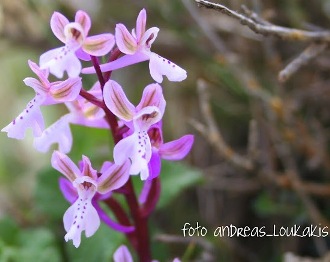 Sitia Orchid - Orchis sitiaca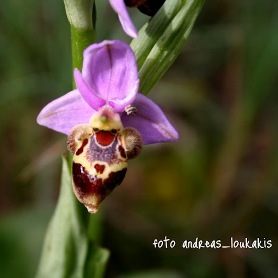 Cretan Bee Orchid - Orchis heldreichii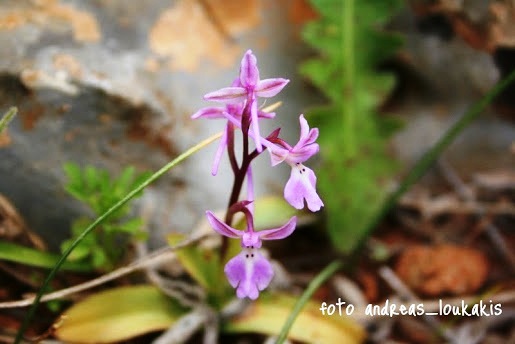 Four Spotted Orchis - Orchis quadripunctata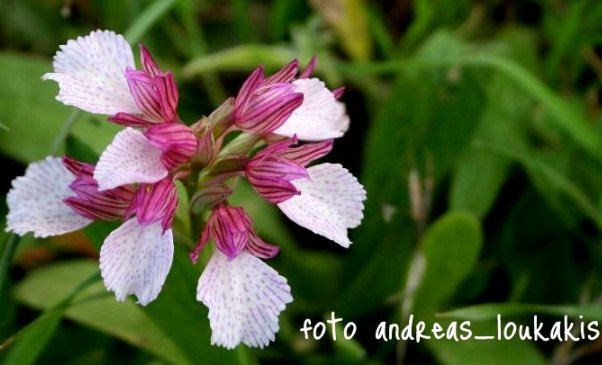 Butterfly Orchid - Orchis papilionancea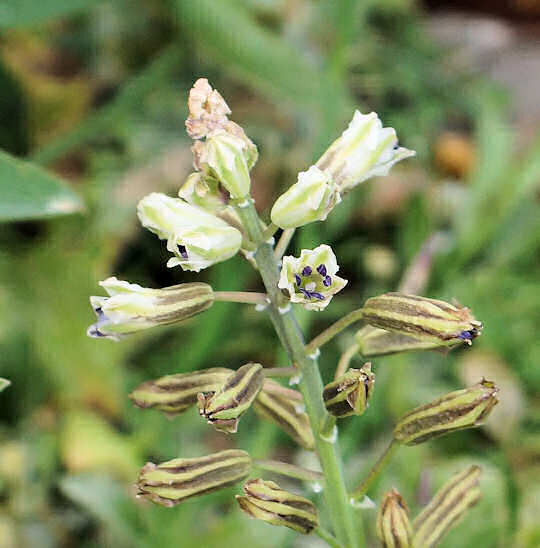 Bellevalia juliana - a new orchid species in Crete (image by Steve Lenton) - named after Julia Jones of Flowers of Crete
---
Getting to Crete
More about the nature of Crete here...
Sealife and marine Crete here...