Malia Crete
This page may contain affiliate links, see our disclaimer here.

---
Ancient Stories in the Stones...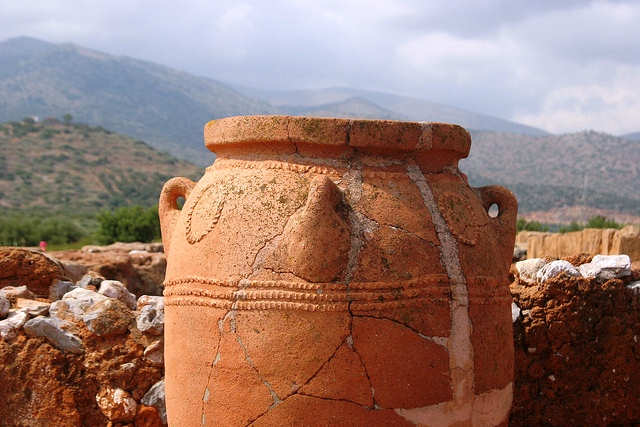 Malia Crete - Minoan Palace
This archaeological site of a Minoan palace is located 37 km east of Heraklion in the north of the island of Crete in Greece.
The ruins of the ancient Minoan Palace, show the visitor a historic site with great detail for imagining the life in the palace.
The third largest Minoan palace to be discovered on the island, it was legend that Sarpedon, the brother of King Minos, held court here. The site can be reached easily by the national road, and can also be visited from Agios Nikolaos, as it is only 27 km by road.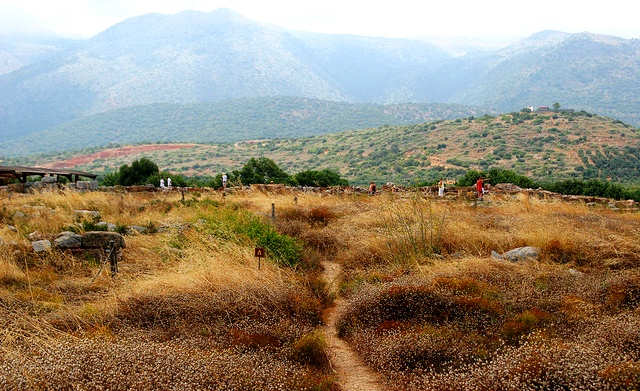 Ancient Site at Malia Crete
The buildings date from 1900 BC, in the middle of the Bronze Age, and was destroyed around 1650 BC, rebuilt and destroyed again in 1450 BC. The ruins present today are in remarkable condition and excavations are ongoing. Some of the site is preserved under protective roofing, and some of the site is off limits to visitors. Recent findings indicate a whole Minoan village surrounding the palace.
The complete history of the site can be learnt at the information centre. Artefacts from this site and those close by can be found at the Heraklion Archaeological Museum, in the centre of town.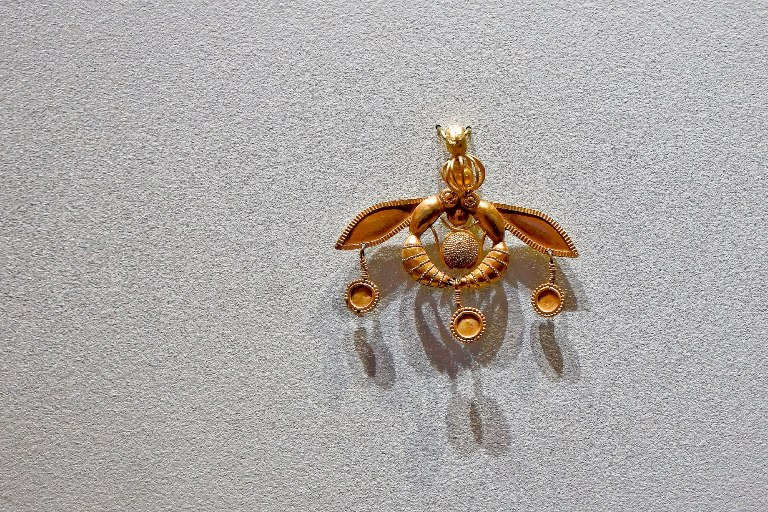 The bee pendant as seen in the Heraklion Archaeological Museum today
| | |
| --- | --- |
| | One of the most potent symbols of Crete from ancient times is the humble bee. This is because the Cretan honey was well known and traded throughout the region, this symbol also represents fertility. A precious gold bee pendant is amongst the finds from the digs near here, and is on display at the museum in Heraklion. |
On site can be seen the large clay pots known as pithos jars, which stored many foods and goods such as grain and olive oil. In the Room of the Panther the stone head of a sceptre, dating from 1700 BC, was discovered; shaped as a panther, with intricate carvings, it is thought to have had ceremonial uses and is also on display at the Heraklion museum.
---
Malia Crete
| | |
| --- | --- |
| | The site of Malia Palace is nowhere near as famous or as busy as Knossos Palace, so most of the time it can easily be accessed with plenty of time and space to wander around. There is a small entrance fee. Check with your hotel about opening hours as these change with the seasons. |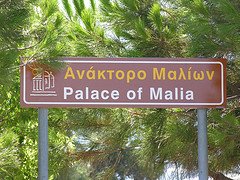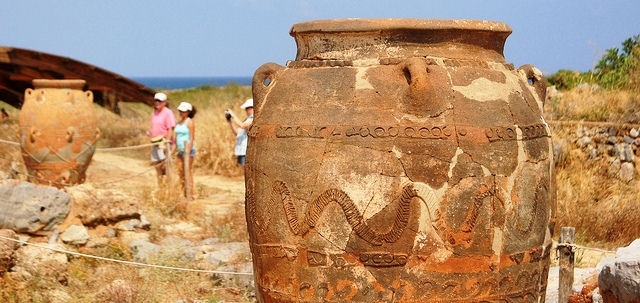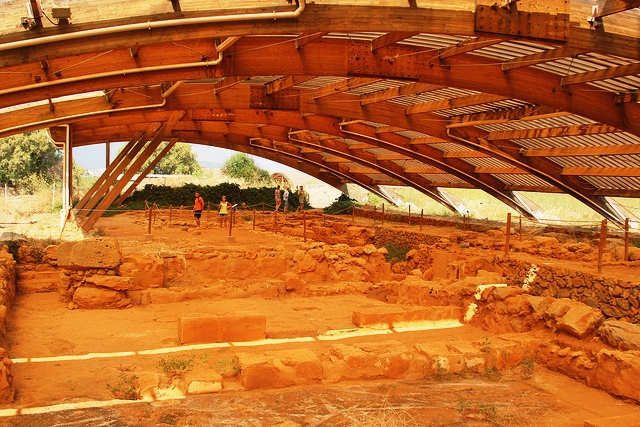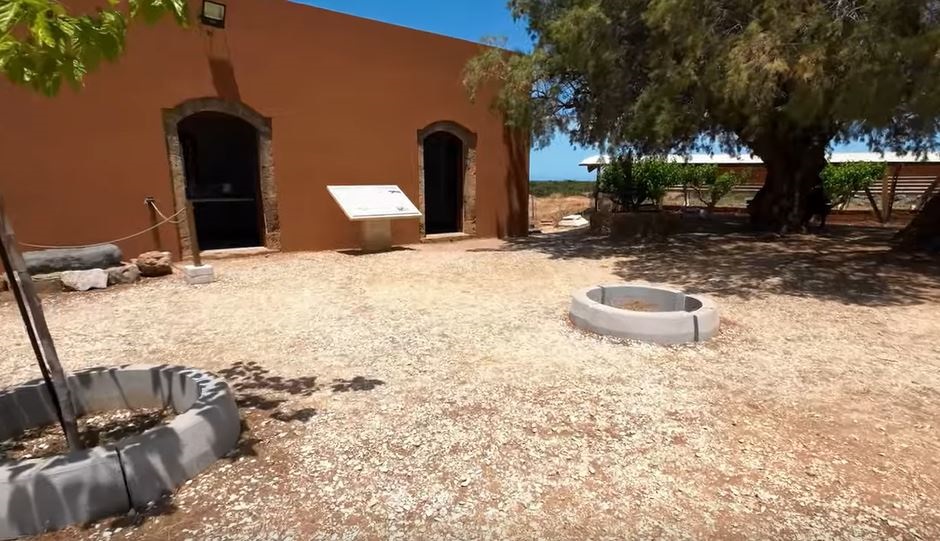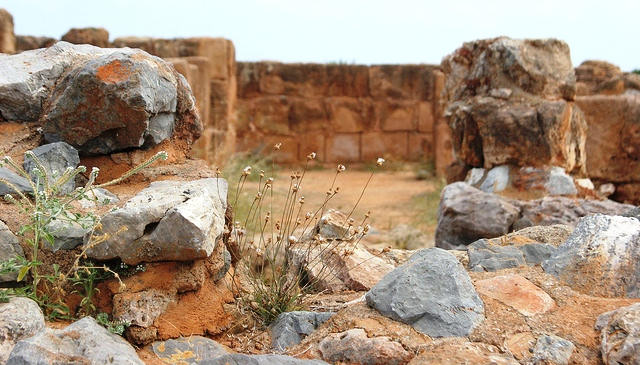 Detailed information and opening times are available here...

---
Video
Below is a video of the Malia Palace Archaeological site as it stands today:
---
On the Map
Below you can see the location of all the Minoan Palaces on Crete.
---
Getting Here...

---