Family Reunion Crete

This page may contain affiliate links, see our disclaimer here.

---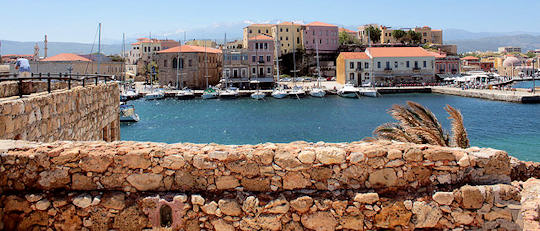 Family Reunion Crete - many people ask us their holiday questions and we are more than happy to help...

Hello,
We are looking to visit Crete for a family reunion in 2023 and would love some tips on great locations and accommodation please.
There is some flexibility on dates, it could be 21 to 28 July or perhaps 29 July to 4 August 2023.
Our group is 15 adults and 9 children, including a baby, made up of the following groups
Couple and single adult (parents & aunt)
2 adults and 3 children
3 x 2 adults and 2 children
2 x couples
These can be mixed up a bit.
Thank you in advance,
Yvonne

Yiasas Yvonne,
Thank you for writing to We Love Crete. It is our pleasure to outline some options below, what a wonderful reunion you have planned!

We have detailed 3 different locations in Crete below that will meet your requirements for your family reunion:
Accommodation with kitchen & pool
Mid-range pricing

Walking distance to a village with restaurants
Walking distance to a beach
Not very touristy
Each of the locations can be reached by flying into Chania Airport CHQ. Then travel by transfer shuttle bus, or a few, for each party as they arrive on the island, then again as they leave.
You will be able to relax at your accommodation, go to the village, teenagers can walk to the village, the family can walk to the beach, restaurants, cafes and tavernas and local supermarkets to bring home food for the self-catering kitchen. All within walking distance. For exploring the wider island, you would need to book organised day tours or hire cars.
Pros and cons of each location are listed below to help with your choice, and different accommodation choices in each location are included. At the time of publishing, each of these accommodation places has space for your family on one or both of these dates.
The three suggested locations are in the west of the island:
Georgioupolis Beach - Chania region

Stavros Beach - Chania region

Plakias Beach - Rethymno region

---
Georgioupolis Beach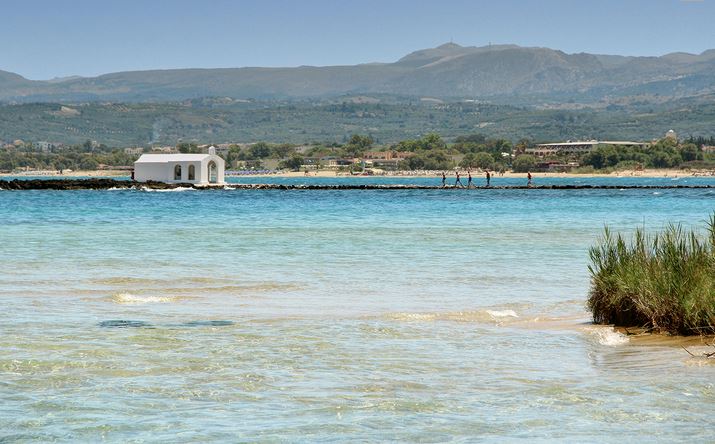 Family Reunion Crete - Option A

This beautiful seaside village is very pretty and offers one long sandy beach, a river and a smaller cove beach. There are plenty of tavernas, cafes, restaurants and amenities for all ages. There is also the cutest little chapel in Greece on the rocks outside the village, protecting the fishermen.
Pros
46 km from Chania Airport - easy for transfers
40 km from Chania - easy for exploring the Oldtown
Beautiful sandy beaches
Safe for kids and teenagers to walk about
Close to Lake Kournas
24 km from Rethymnon - easy access by car or bus for shopping and visits to the beautiful Old Town
Close to Apokoronas peninsula with a variety of rural villages wineries and authentic places to visit by car if you choose
Pick ups and drop offs for organised tours leave from this village
For example some members of the group may choose to do a day tour to Samaria Gorge or Knossos Palace
Cons
May be a little bit big for your likes, perhaps too busy at this time of year
Anna's House has a pool, kitchen and is an easy walk to both beaches. Including a garden setting, air conditioning and stylish accommodation. 500 metres from the beach.

Welcome Apartments with pool, kitchen and 1.4 km walk to village and beach, and lovely garden, BBQ and air conditioning.

---
Stavros Beach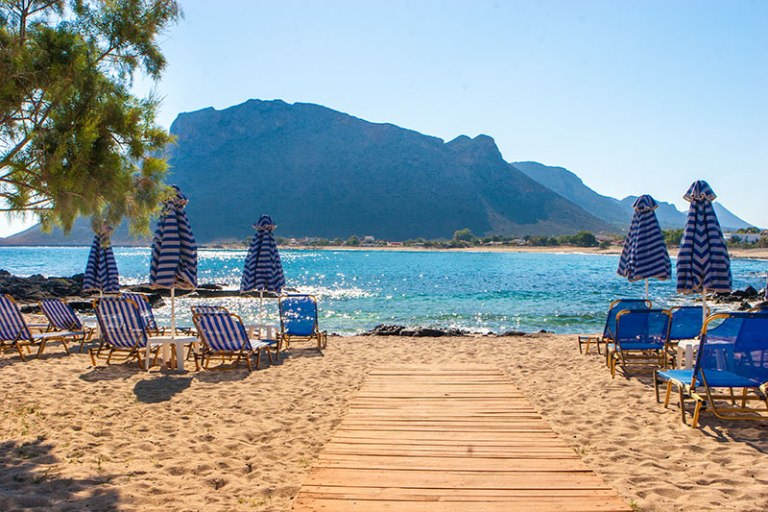 Family Reunion Crete - Option A
Stavros Beach offers a variety of coves ideal for families, with soft waves in some areas, suitable for young children
Pros

9 km from Chania Airport - easy for transfers
15 km from Chania - easy for exploring the Old Town
Beautiful sandy beaches and striking mountain opposite the beach
Safe for kids and teenagers to walk about
This is where the dance scene was filmed in the movie 'Zorba'
Pick ups and drop offs for organised tours leave from this village
For example some members of the group may choose to do a day tour to Samaria Gorge or Knossos Palace
Cons
May be a little small for variety of eateries – however you could easily eat out in Chania as it is very close - only 9 km.

Artemis Village Apartments offer a pool, lovely rooms with kitchens, balconies and air conditioning, a short walk from the beach with views to the sea and the mountain. 600 metres from the beach.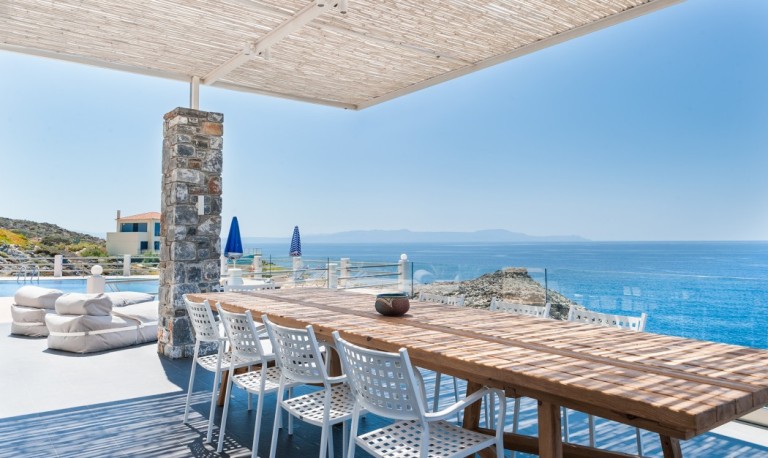 Villa Penelope and her sister villa - Villa Clio are situated on a rocky coastline with magnificent views a short walk from Stavros Beach. If this beautiful accommodation meets all your needs, snap it up quickly!

Kavos Beach Apartments - again on a rocky cove a short walk from the sandy beaches of Stavros. Enjoy the pool, kitchenettes and relaxing style with air conditioning in a convenient location.

---
Plakias Beach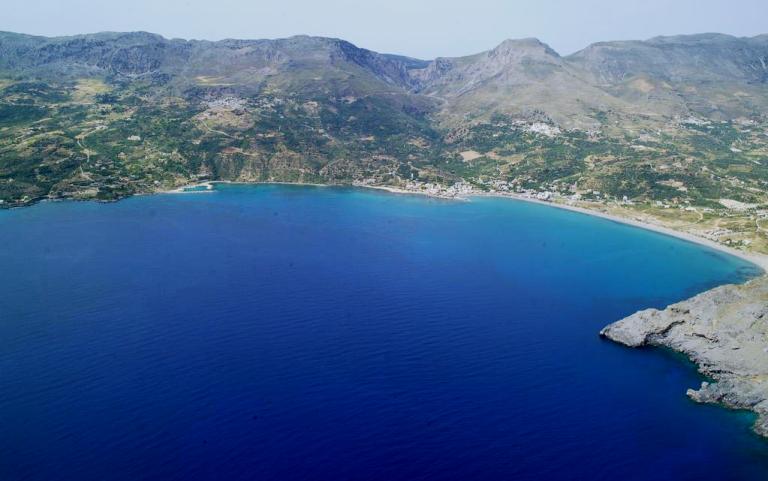 Family Reunion Crete - Option C

Plakias Beach is furthest, of our options, from the main towns and busy north coast.
Pros

84 km from Chania Airport – across the island to the southern coast – longer transfer
35 km from Rethymnon - easy for exploring the Old town
Beautiful sandy beaches and magnificent mountains all around
Feeling like you are 'away from it all'
Damnoni Beach a short walk

Safe for kids and teenagers to walk about
Many activities available in this location, horse riding, water  sports, diving

Cons
Pick ups and drop offs for regular organised tours do not leave from this village, this would require an extra trip to Rethymnon
Plakias Resorts - plenty of options here for all your family and central pools, just a short walk to the beach. Convenient kitchens, air conditioning and balcony views. 50 metres to the beach.

In Crete Blue Suites - a variety of rooms available for your family groups, all with kitchens and air conditioning. A beautiful pool and only Georgos will show you true Cretan hospitality in his beautiful new apartments. 300 metres to the beach.

Alianthos Garden - although this is a hotel the location is just great, and with the pool and restaurants, it is just so handy. Plenty of fun for all the family. No kitchen, but air conditioning and airport shuttle, and 24 hour reception. 100 metres to the beach.

---
Personal Taxi Service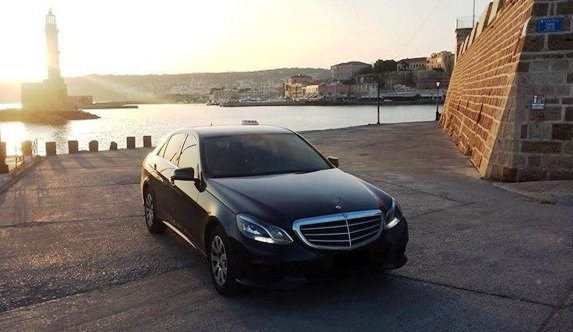 Giannis and Dimitris Bertakis are Cretan taxi drivers, they offer transfers and local knowledge, VIP services, customised excursions and driver-guide services...
See more about these talented local brothers who speak English and Spanish, and love their island of Crete, they are passionate to show you around and provide a wonderful personalised service.
---
Experiences

There are loads of experiences to enjoy while in Crete. Pickups from all seaside villages along the north coast can be arranged.
Three of the most interest to your party are detailed below.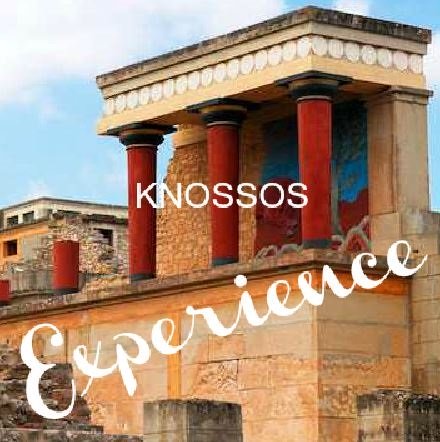 Take a Knossos Palace Tour - there are a variety of guided experiences available, from a Skip The Line entry ticket with a guide for 90 minutes, to a 12 hour day tour which includes Knossos, Zeus Cave and Lasithi Plateau with traditional lunch in a small village.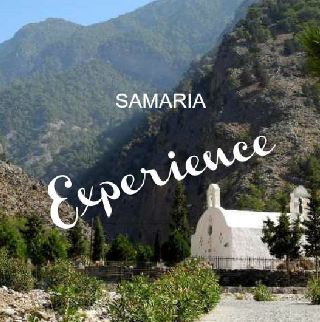 Samaria Gorge is the most popular gorge walk on the island, 16 km from north to south ending by the south seas. As this is a one-way walk it is best to take an organised tour if you have limited time  (Western Crete).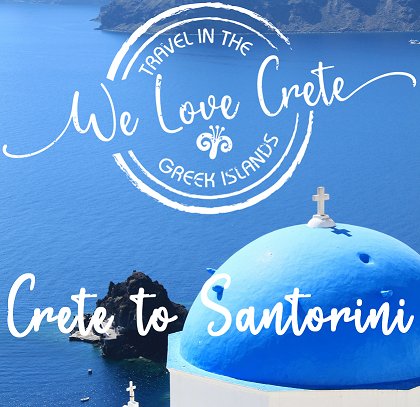 Crete to Santorini Day Tour - take advantage of the super-fast ferries to take the one day tour from Crete to Santorini. Considering the travel time to and from the island (two hours each way), this makes for a long day with a short time to explore Santorini. If you only have a limited time in the Greek islands, however, this is a really great way to see one of the most stunning panoramas in Greece, in comfort.
With bus pick-ups and drop-offs from hotels on the north coast of Crete and assistance with the ferry terminals, this is a no-fuss way to visit Thira, including the cable car ride up from the port to the top of the caldera, with magic views.
Check Prices or Book a Day Trip - Crete to Santorini
---
More Information for Your Visit

---
Map of Beaches
See the beaches marked on the map below
---
Family Reunion Crete
Getting Here
Take a 1 hour flight from Athens to Chania with Aegean Airlines or Olympic Air, with many flights available per day.
Or take a 9.5 hour overnight ferry from Pireaus port of Athens to Chania port.
More on flights and ferries below.
Car hire in Crete is a really good idea as it is a large island 60 km by 260 km. There is so much to explore.
When you book with our car rental partners - Rental Centre Crete - you are supporting a local company with excellent service and an easy online booking procedure. We are sure you will be well looked after by the team. Choose from hybrid or non-hybrid vehicles.
---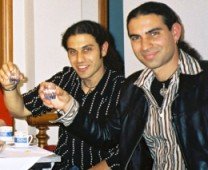 "We trust you have enjoyed these tips from the team at
We Love Crete. Evíva!"
Contact us with further questions or feedback. We love to hear about your travels in Kríti and Greece. Let us know of any updates or additions, errors or omissions. Help us make this website the best it can be. Kaló Taxidí!

---