Dikti Mountains

- Crete


This page may contain affiliate links, see our disclaimer here.

---
Lose Yourself in the Wide Open Spaces
Dikti Mountains in snow and cloud

The Dikti Mountains in Lasithi in the east of Crete in Greece, are 40 km from Agios Nikolaos.
Also known as the Lasithiotika Ori Λασιθιώτικα Όρη. The highest peak is Mt Spathi at 2148 m. This range is rugged and rocky, with snow and cold conditions in winter.
---
Lasithi Plateau
Fertile plateaux are dotted amongst the peaks, such as Limnakaro, Lasithi, Katharo and Omalos Viannou.
The most famous of these is Lasithi Plateau (above).

This plateau is roughly 11 km by 6 km and is a lush farming centre. All sorts of vegetables are grown here, including potatoes.
The villages of Tzermiado, Agios Giorgos, Psychro, Marmaketo, Agios Konstatinos, and Avrakodes are agricultural villages of the Lasithi Plateau.
Greek mythology tells us that Zeus was born or raised in a cave here, called the Dikti Cave, it is near the village of Psychró, also known as Psychro Cave Σπήλαιο Ψυχρού.
---
Exploring the Wild Outdoors
There is plenty to explore. Rock climbing, hiking, caving and horse riding are all popular, and in spring the mountains burst with wildflowers.
Nature lovers, botanists and members of local hiking clubs walk through the steep slopes. Bird watchers are rewarded with rare bird sightings. The rugged crags have a character of their own.
Nature abounds in the remote and unique ecology of the mountains.  The mountain area, and the Selakano Valley, are forested with cypresses, pines, Kermes Oaks, Holm Oaks and Cretan Maples.
Canyoning is popular, a mixture between hiking, rock climbing, falling, abseiling, swimming and just plain craziness, see the video below for a taste of canyoning in Crete...
---
Dikti Mountains
Selakano Forest

The Selakano Forest is a place of ecological diversity and natural beauty dominated by pine pinus brutia and again oaks, maples and plane trees. the village of the same name sits to the north.
Below is a lovely video showing the forest and the Dikti Mountains by the local hillside accommodation of Pezoulia. The complex of traditional hostels and residences is located in the village of Selakano , very close to the forest at an altitude of 930 metres. It makes an ideal base for day trips into the picturesque mountain region.
---
Accommodation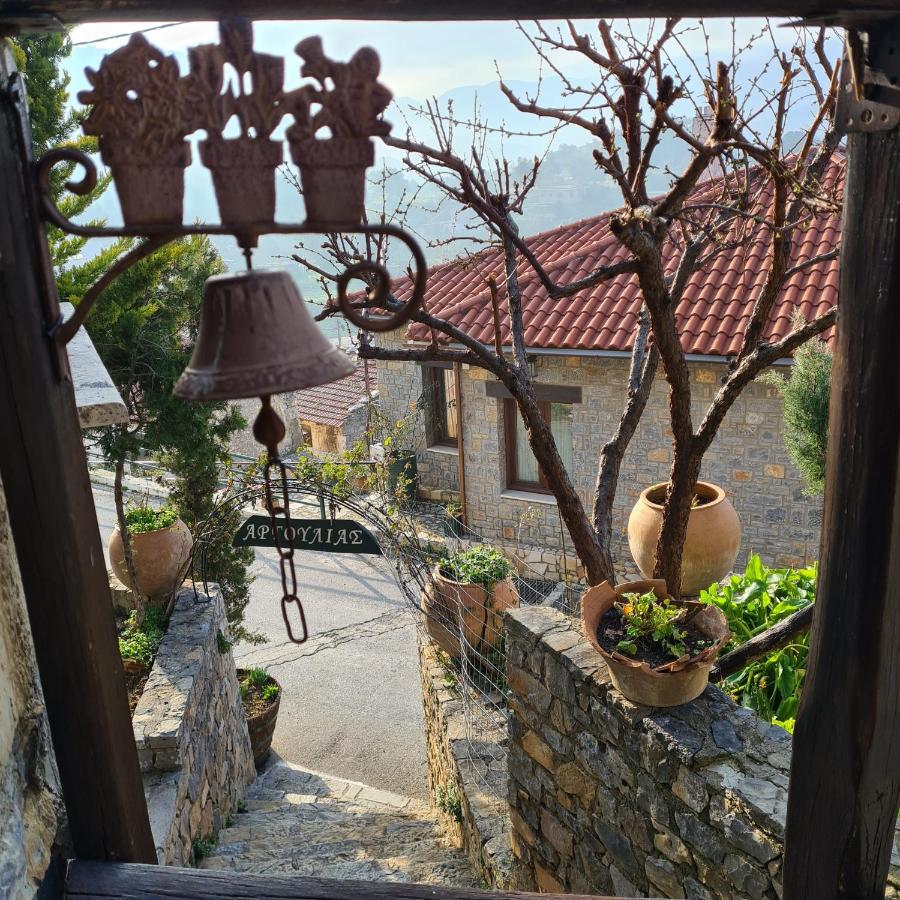 Argoulias Hostel is a beautiful village home of stone and wood in Tzermiado on Lasithi Plateau.
You will be well looked after by Giannis & Eleni Siganou with their true Cretan hospitality and delicious cooking.
As the Lasithi plateau grows much of the fresh local produce, indulge in the fresh vegetables and Cretan cuisine.
Visit Psychro Cave, only 8 km from here, which is well worth the walk of only 1 km from the car park, with beautiful views as your reward.

In Kritsa village to the east you will find a warm welcome at Agyro B&B, this is is a good, clean and welcoming place run by Argyro and her family. You will find simple rooms and plenty of delicious local food.
Visit the white picturesque village, chat with local lace craft weavers, visit the Kritsa Gorge or the Panagia Kera church, dating from the 13th Century.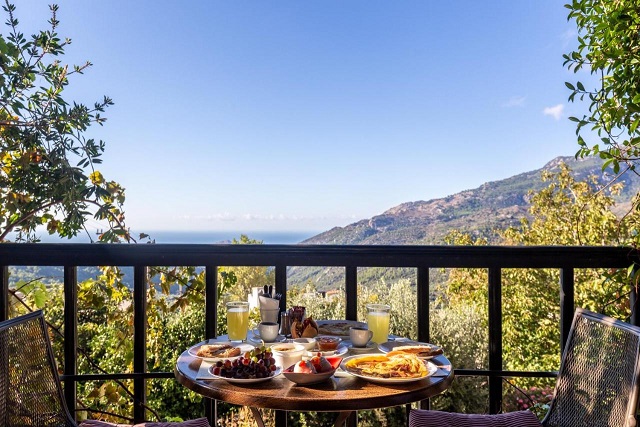 Sitting near the edge of the Selakano Forest, looking south over the sea, you will find a mountain hideaway at Mala Villa in the village of Males.
In the 5 deluxe suites you will have all comforts in abundance, in a stay full of surprises and romanticism, colours and aromas. Enjoy the luxury of your private residence with your private spa, relax amongst natural landscapes full of contrasts,
Visit Ierapetra town or Myrtos village on the coast. Taste local flavors and wines, making your stay in Mala Villa an uplifting experience.
---
Bird Watching & More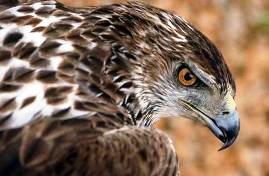 Dikti Mountains - beautiful raptors to spot include the Golden Eagle and Bonelli's Eagle, the Griffon Vulture and the Bearded Vulture, as well as falcons, ravens, alpine choughs, hoopoes and swifts.
Here on the mountains keep your eyes out for small mammals such as the Cretan marten and badger, and weasels, voles, hares and hedgehogs. Reptiles such as snakes and lizards, and ever present scorpions hiding under the rocks.
More about the fauna of Crete here
Keep alert for beautiful orchids and native flowers of Crete such as the Cretan Cylamen, the Cretan Bee Orchid or the beautiful Cretan Ebony.

More about the flora of Crete here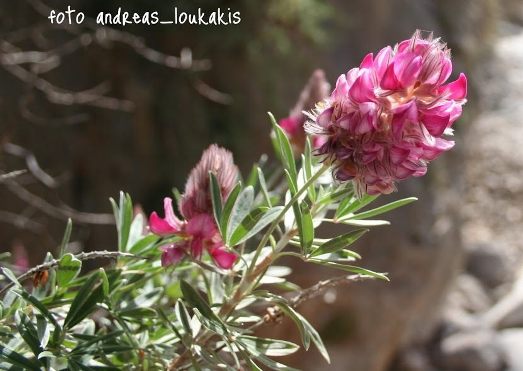 ---
Walking, Hiking & Cycling
The E4 European Walking Path passes through these mountains. This path is 320 km long in Crete and winds from the west to the east taking in the breathtaking scenery and high mountains in Kriti.
It is best to climb with locals in these mountains. To access the E4 path in this region, drive to Lasithi Plateau and to the village of Agios Giorgos, commencing your walk in a S-SE direction you will take approximately 2 hours to get to Limnaka Plateau and a further 2 hours to walk to Limnakaro Plateau.

With plenty of history, high in the mountains 1100m behind Tzermiado lie the ruins of Karfi, where the Minoans lived around 1000 BC. To walk here takes around 1 hour and 20 minutes, it is a 3.5 km path. Start at the side of the road between Lagou and Tzermiado.
Another way to ascend is to take a mountain bike. Cycling Creta organise cycling tours in the Dikti Mountains and Katharo Plateau.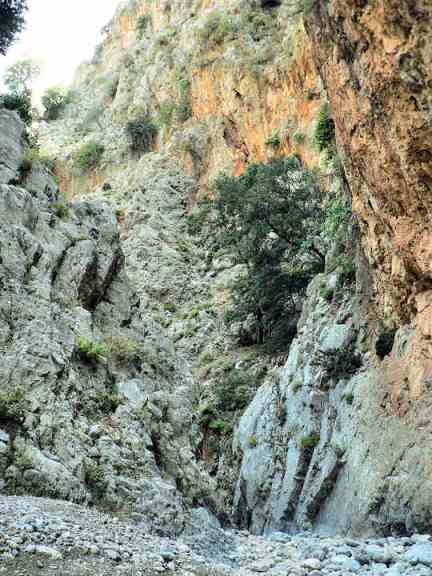 Near the mountain village of Kritsá, good walking is available through the Kritsa Gorge (pictured above).


---
Mountain Images
Beautiful images of the mountains here by Cretan photographer Andreas Loukakis.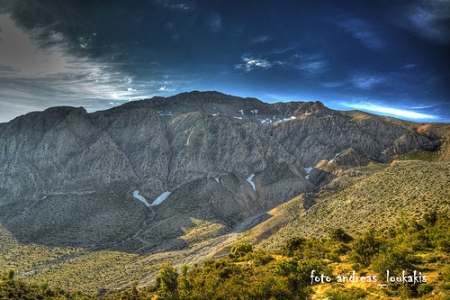 Dikti Mountains, Crete by Andreas Loukakis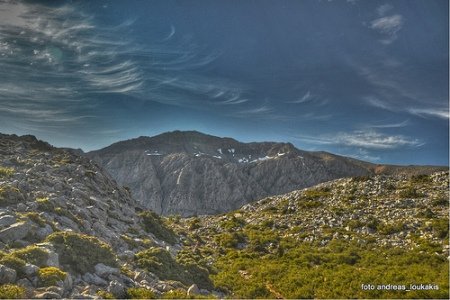 Το όρος Δίκτη, Crete by Andreas Loukakis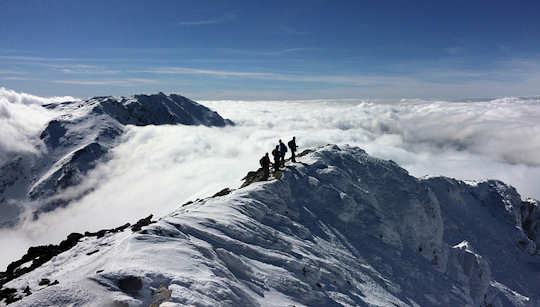 (C) Andreas Loukakis
---
Getting Here
Arrive to the Dikti Mountains via Heraklion International Airport HER, and a winding drive of approx. 2 hours to Tzermiado which is only 54 km, but leave time for stopping to admire the views.

More information on flights, ferries and hire cars below.

When you book with our car rental partners - Rental Centre Crete - you are supporting a local company with excellent service and an easy online booking procedure. We are sure you will be well looked after by Harry and his team. Choose from hybrid or non-hybrid vehicles.
---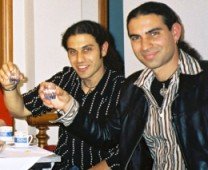 "We trust you have enjoyed these tips from the team at We Love Crete. Evíva!"
Contact us with further questions or feedback. We love to hear about your travels in Kríti and Greece. Let us know of any updates or additions, errors or omissions. Help us make this website the best it can be. Kaló Taxidí!

---