Crete Olive Oil

Taste Local Produce

Crete Olive Oil - the foundation of our healthy cuisine and longevity, find out where you can taste local produce in Kriti, explore active farms and ancient trees, find organic growers, millers and bottlers on the island.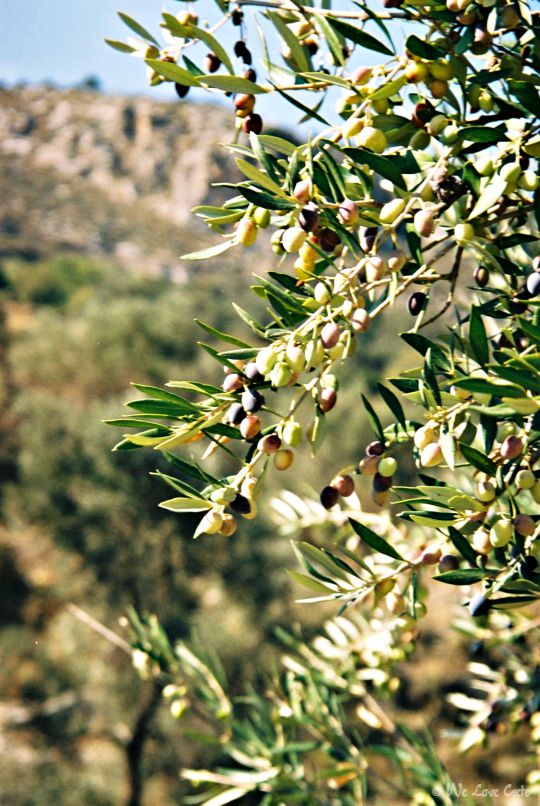 Olive Tree - Heraklion Crete
Chania Region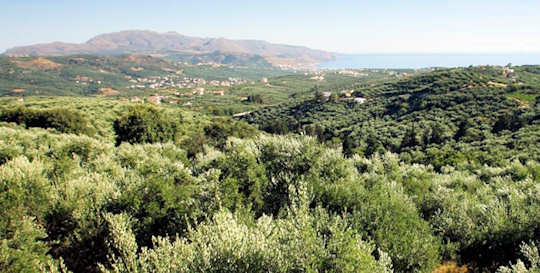 Crete Olive Oil - in the Chania region find farm at Terra Creta in Kolymvari just 27 km from Chania town. Take a one hour tour which will show the complete path of the olive from tree to table, at this picturesque farm with views to the sea and the White Mountains, which is a very large, professional and multi-award-winning olive oil factory.
www.terracreta.gr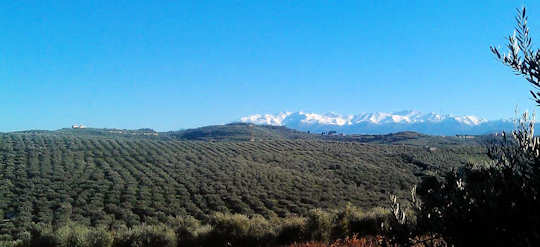 Terra Creta Estate in Kolymvari, Chania
Also in Chania are some of the oldest olive trees in the world, indeed so old that they have been declared a 'natural monument' or 'Monumental Olive'. The trees are just outside of the village of Ano Vouves, just 5 km inland from this estate.
Visit the Olive Tree Museum which protects the ancient olive tree of Vouves, said to be the oldest olive tree in the world. The museum holds the history of the olive culture in Crete, with many different exhibitions. including olive farming equipment, olive storage jars and wood-working tools.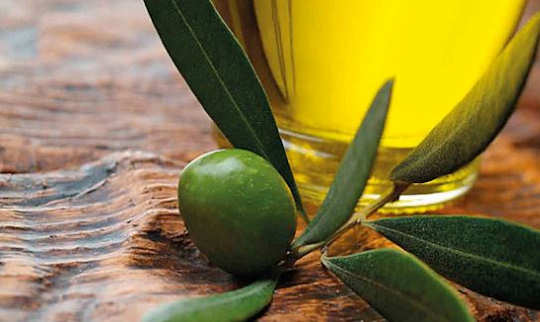 ---
Rethymnon Region

Crete Olive Oil - in the Rethymnon region find three generations farming olives at Melidoni just 31 km from Rethymnon town. At Paraschakis Olive Oil Farm you will meet the Parachakis family and see a locally owned and run family operation, in the traditional village of Melidoni.
www.paraschakis.gr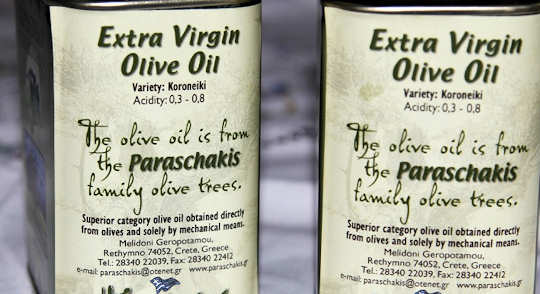 Combine this visit with a comfortable drive around the countryside to see Margarites Village and the beautiful and historic Arkadi Monastery, these are both close to the Amari Valley where you could stop for lunch at one of the small village tavernas and still enjoy your leisurely drive back to Rethymnon.
---
Heraklion Region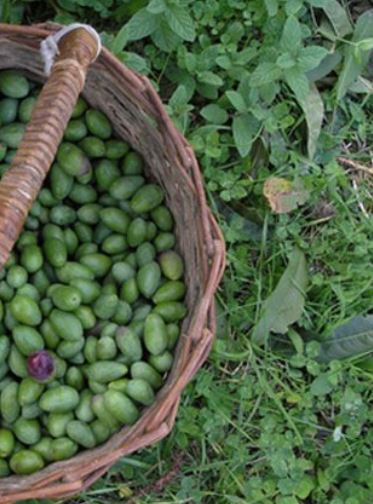 Crete Olive Oil - in the Heraklion region join an 8 Day Olive Harvest and History Tour with accommodation in two different villages, experience two olive groves with a variety of olive types in the company or a specialist agriculturist and the farmers.
Assist in the harvest and enjoy picnic lunches in the groves. Visit local archaeological sites, enjoy organic local meals, pick nutritious wild greens with a villager, see the olive milling process and see the making of raki at a rakokazano or still.
More information and bookings for this Olive Harvest Tour...
---
Crete Olive Oil - Lasithi Region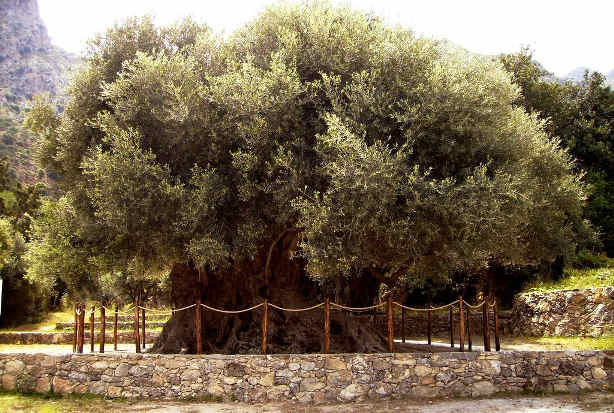 Monumental Olive Tree in Lasithi

The Olive Tree of Azorias - this ancient olive tree is near the village of Kavoussi and the ancient site of Azorias in eastern Crete. This 3500-year-old tree is preserved as a natural monument. Leaves from its branches were used in ceremonies of the Greek Olympic Games in 2004. The diameter of the tree is nearly 5 m.
Crete Olive Oil - in the Lasithi region visit the 'Cretan Olive Oil Farm' near Elounda jus 3 km from Agios Nikolaos. You can experience the following for very low fees as this is a family friendly farm

Farm Visit
Guided Tour of the Farm
Ceramic Lesson
Cooking Lesson
Make sure you give plenty of notice if you intend to visit for a pottery or cooking lesson, contact prior to visiting. See the donkey and chickens, sample home-grown vegetables and local honey. See the making of raki or tsikoudia, a strong clear spirit made from grapes.

www.cretanoliveoilfarm.com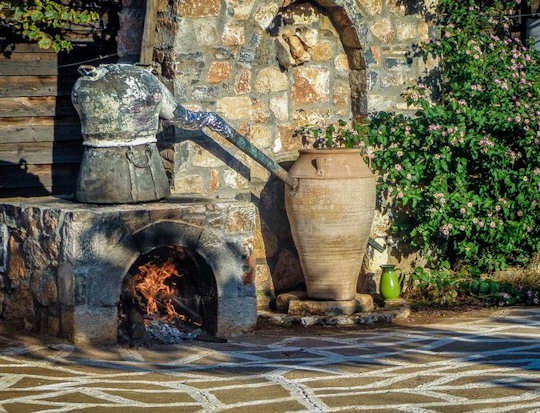 The still for distillation of raki or rakokazano at Cretan Olive Oil Farm near Agios Nikolaos
In the video above, olives are being pressed using a 19th century old press the traditional way to make oil at Cretan Olive Oil Farm.


---
Ancient Olive Trees

Photographer Manolis Tsantakis celebrates the ancient olive trees of crete with his work shown in this intriguing video, with music by Mikis Theodorakis.