Paleochora to Elafonisi Boat
by Rosemary
(Scotland)
We're planning a visit in September 2018.
We'd like to use the ferry boat from Paleochora to Elafonisi. I know that it only operates during the summer. When does it stop running?



Paleochora Boat Trip to Elafonisi
Yiasas Rosemary,
The boat from Paleochora to Elafonisi operates between middle May and very late October, every day except Sunday. So you will be OK for September. The boat leaves at 9am and returns at 5pm.
The tickets and the information you can find at Selino Travel, next to the jetty or phone 30 282 304 2272.
There is also a water taxi with Captain Manolis:
www.boattrip.gr
or phone 30 697 736 4534. This is a good option because you can stop at some of the other, more private and lesser known beaches on the way.
If you want to use a taxi to drive there call Paleochora Taxi where the Psarakis family will look after you: 30 697 407 5830
If you decide to hike, the E4 Walking Path with good markers, make sure to have plenty of water with you. You need to allow 3.5 hours hike on the path and another 2.5 on asphalt road from Cape Krios to Paleochora (or you could arrange a taxi from there).
This is Paleochora:
This is part of the beautiful coastline between Elafonisi and Paleochora: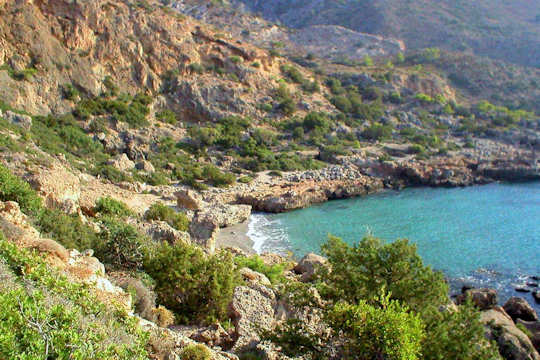 This is Elafonisi Beach showing its pink sand: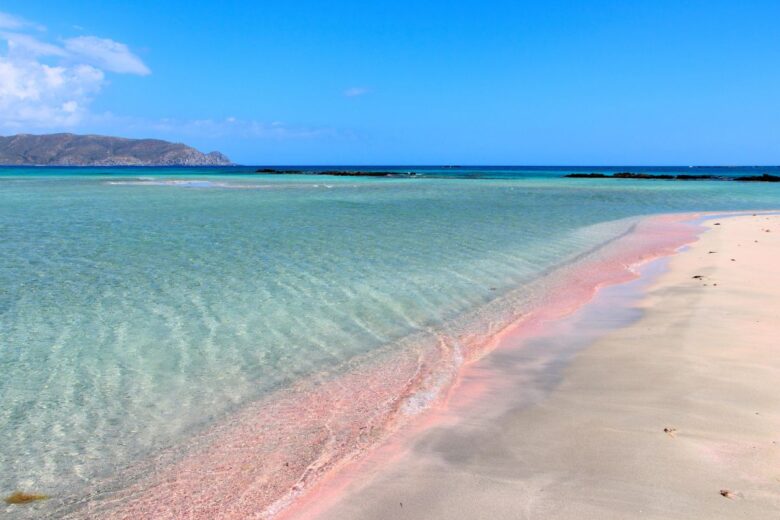 More on Paleochora beaches...
See more info on Paleochora and Gavdos Island here...
See more info on Paleochora Village here...