Dittany of Crete
This page may contain affiliate links, see our disclaimer here.

---
Healing Herb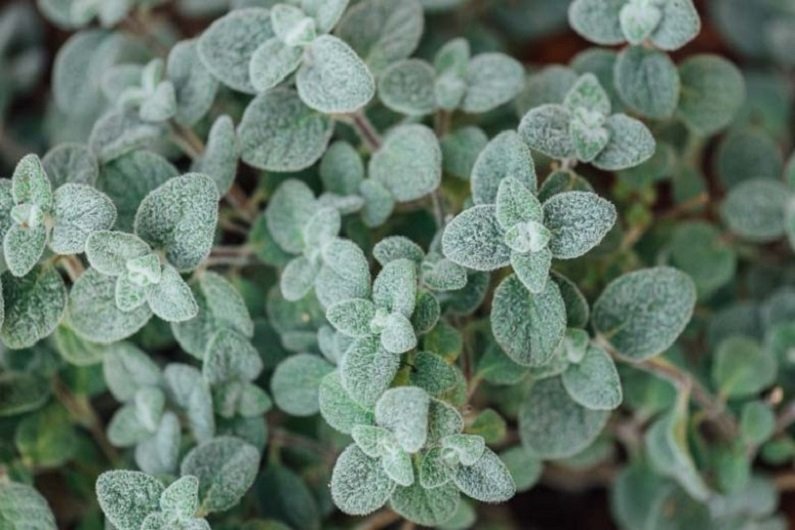 Dittany of Crete Origanum dictamnus or Το Δίκταμο τις Κρήτης is a small ground covering herb found only in the rocky mountainous regions of the island of Crete in Greece.
This rock-loving hardy little bush has rounded leaves, tough exterior and colonises in hard places. Known for its healing properties, this little tiny plant is the stuff of legends going back for centuries, becoming myths.
It is known by many different names such as Dictamnus creticus, dittany, diktamo, eronda, Crete dittany and Cretan dittany, hop majoram and winter sweet.
In Cretan dialect it is known as Ο Έρωντας τις Κρήτης or Erondas, which roughly translates as 'love', which is actually a derivation from the word 'eros' which is one of the Greek words for love and the Greek God of love, sexual desire and fertility.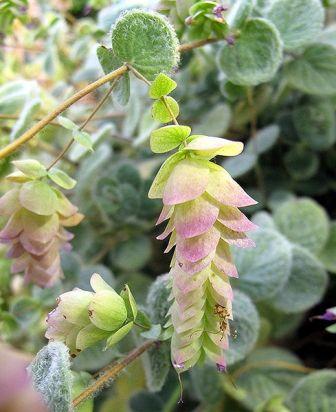 This is because the herb was associated with love since the ancient times, it is said to be an aphrodisiac and traditionally given to newly weds to ignite their passion.
Aphrodite is said to have used it, and Hippocrates prescribed it. Its full medical value is still being researched, but from the oral and written history it is clear this is a unique healing herb.
It is mentioned in the writings of Homer, Aristotle, Evripides, Theofrastos, Virgil, Plutarch, Dioskourides and Galinos.
Its other healing uses are many and varied and when we speak to our grandmother yiayia she said it is "very strong, very strong and good for the stomach."  It can be used in a poultice for application on wounds, used for menstral cramps and for digestive disorders.
In more modern times it has been added to drinks such as vermouth, see our story about Martini cocktail below.
---
Where To Find Dittany In Crete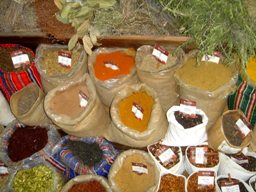 Well, if you are not in the mood to trek into the mountains and gorges, you could head down to the market in Heraklion at 1866 street and ask in one of the herb and honey shops.
Sip it as a herbal tea at the Six Senses Spa at Porto Elounda Resort, or try it in a face mask.
---
Uses of Dittany Herb

Did you know that Martini Rosso includes 40 herbs from around the world, including dittany of Crete?
The Martini makers of Italy get their Cretan Dittany from growers in Embaros, Heraklion, Crete.
Beppe Musso of Martini says "In a red wine base it includes dittany of Crete, Italian violets, for their sumptuous smell; iris root; distilled clove essence; and raspberries which are infused in water and then distilled in a two-step process for the lively fresh fruit flavours. Also included is cascarilla, a tree bark from the Bahamas which is dried on the beaches to allow the saltwater spray to infuse the drying bark, just one example of the complex processes behind each of the 40 ingredients used".
---
Where to Find Dittany of Crete in Crete
Herbs including Dictamo by Iliostasi Herb Farm in Crete

Dittany of Crete - dictamo
In Chania, head down to the Chania Municipal Market and ask for it fresh from the herb sellers.
The village of Embaros, in Viannos of Heraklion prefecture, is a centre for cultivation of the herb, sitting at the foothills of the Dikti Mountains.
Or head into the foothills of Psiloritis and find the little village of Zaros, and the wonderful vegetarian taverna of Vegera. Vivi will be able to point you in the direction of the little emporium named 'Lavender' where Nivritos Herbs Tsakalakis, from the next village, sell fresh and dried hand picked mountain herbs including dittany.
Dittany is available from many growers in Crete and online. Iliostasio herb farm grows Dittany and sells online.
Twin brothers, Kostas and Giannis Fragkiadakis, grow and produce the important traditional herbs of Crete including dittany, sage and mountain tea. From their workshop in Kiparissi village in Heraklion in central Crete, they maintain the knowledge and tradition of the unique herbs of Crete.
Meanwhile Rodo and Nikos of Tofillo in Chania  have created a beautiful herbal tea of organic dittany of Crete also available online at Tofillo.com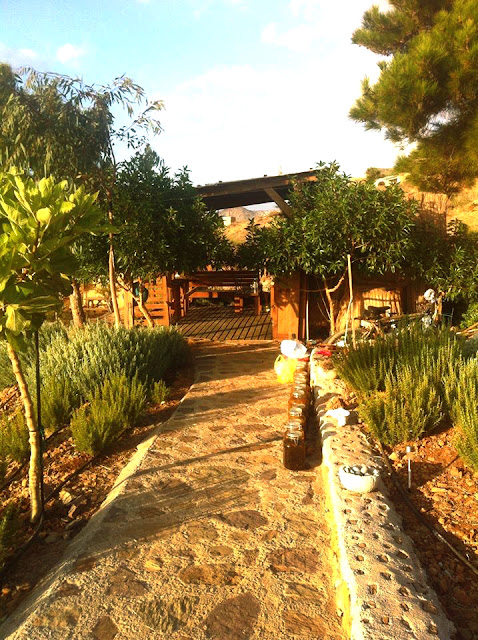 Or visit Votania Herb Farm in Crete (above), located at Kavousi Beach, Tholos, Kavousi about 30 km east of Agios Nikolaos in Lasithi in eastern Crete.
In this beautiful location near the sea, you will see a fully working herb farm and choose from different experiences with Serena and Alex:

- Farm Tour
- Smudge stick workshop
- Infused herbal oil workshop
- Guided meditation
You must book ahead - contact Votania Herbs
Please note that there is a dirt road to this farm which is steep in some places. Best to visit with a 4WD. Enjoy the horseshoe bay of Tholos Beach before or after your visit.
---
Getting Here
Arrive into Crete from Athens to Chania International Airport CHQ or Heraklion International Airport HER, with a flight duration of 1 hour.
How to choose your airport in Crete
Arrive into Chania Port or Heraklion Port from Pireaus Port of Athens, more information on flights and ferries below.
The Chania Municipal Market is located at Plateia Agoras or Market Square in the centre of the town. This covered market forms the hub of Chania and is still very much a working market. Here you will find an abundance of local produce and local dried herbs including dittany, and dittany teas.
The local markets or 'laiki agora' in Heraklion are on 1866 Street. Just stroll south from the Liondaria fountain and you will find these authentic bustling markets full of fresh food. Here you can find some dried dittany herb.

When you book with our car rental partners - Rental Centre Crete - you are supporting a local company with excellent service and an easy online booking procedure. We are sure you will be well looked after by Harry and his team. Choose from hybrid or non-hybrid vehicles.
---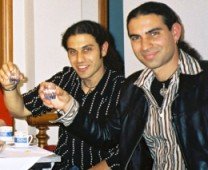 "We trust you have enjoyed these tips from the team at We Love Crete. Evíva!"
Contact us with further questions or feedback. We love to hear about your travels in Kríti and Greece. Let us know of any updates or additions, errors or omissions. Help us make this website the best it can be. Kaló Taxidí!

---