Cosmopolitan Cretan Towns
Our exciting Cretan towns! 

Whilst dreaming of her beaches, olive groves and mountains, don't forget Kriti's thriving towns.
With a total population over 650,000 Crete welcomes a tourist population of nearly 2 million every year.
Many Cretans live in the four capitals; or share their time between the capital and the village.
Each has a different character and pulse for the traveller to discover.

A map of Crete with towns marked...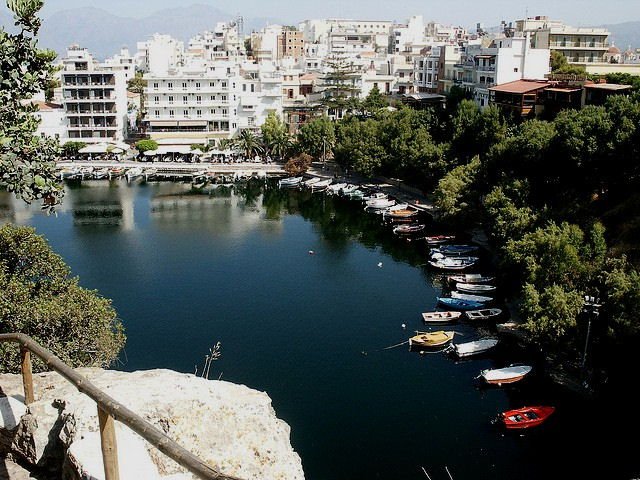 Agios Nikolaos
Cretan Towns - Town by Town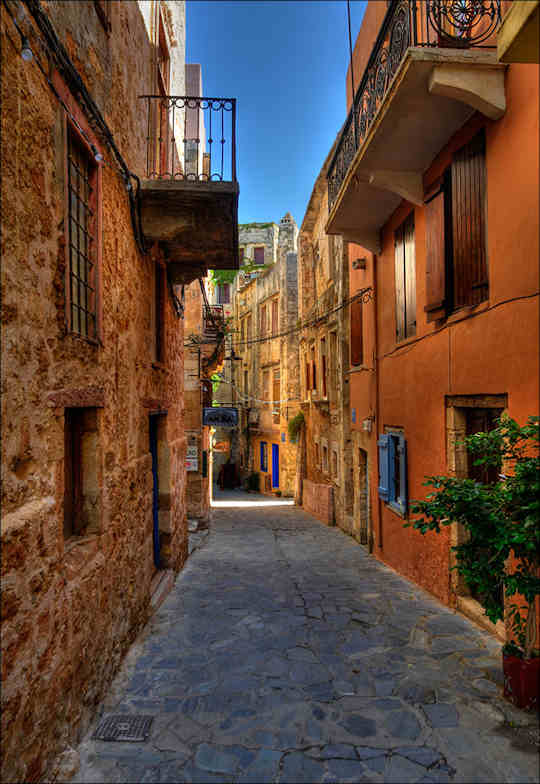 Chania
Chania with its picturesque Venetian harbour is a fascinating blend of the modern and historic patchwork of Cretan life. Built on an ancient site, the old town with its narrow twisting streets, art galleries and cafés is characteristic of Kriti's wealth of culture.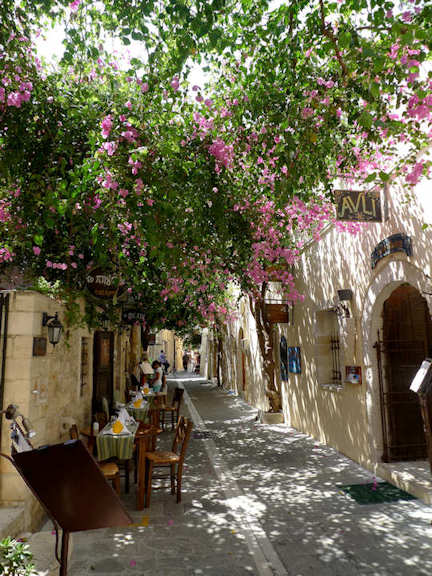 Rethymnon
Rethymnon surrounded by beaches and crowned by the ruins of a Venetian fortezza, Rethymnon also has a contrast of historic and modern architecture, with excellent restaurants and cafés. The University of Crete is based just outside of town.

Heraklion
Heraklion - (pictured above) is the capital of the island and one of the most wealthy cities in Greece. It is modern, upbeat and diverse. We are happy to share our knowledge of the town to those who might think to overlook it, there is plenty to see and do in Iraklion.


Agios Nikolaos is a hilly town surrounding the beautiful Lake Voulismeni. Agios Nikolaos has its own charm and pulse. Come and have a peek at one of the Mediterranean's prettiest harbours. Info on tavernas, cafes and ancient sites...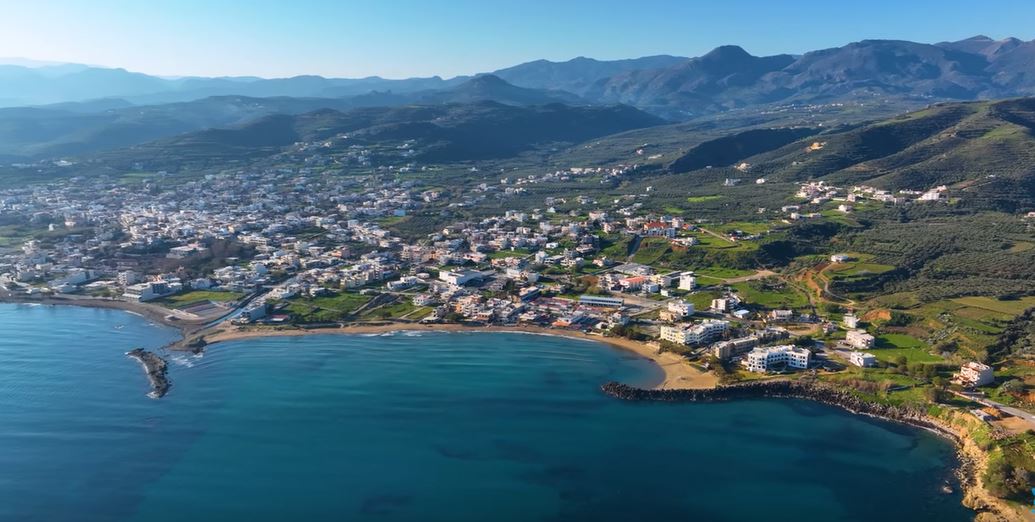 Kastelli-Kissamos
Kastelli Kissamos on the north-west coast of Crete, is a small coastal town with an interesting history. Pirate Barbarossa was active here. Some of the most beautiful wild beaches of the island are nearby. A ferry connects Crete to Kythera and the mainland from here.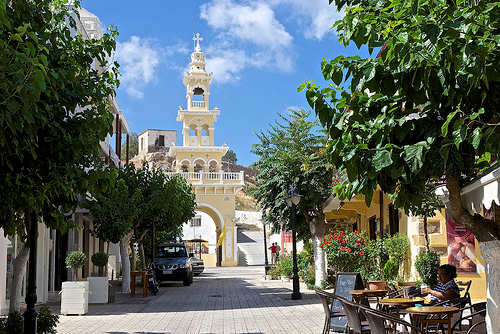 Paleochora
Paleochora on the south-west coast of Crete, is where the mountains meet the sea. From here you can beach hop, hike in the Lefka Ori, or sail to Gavdos Island. Whales and dolphins can be seen in these clean turquoise waters.
Míres in the Messara of Iraklion, in the centre of the island, is a busy market town. The Messara is a huge central valley rolling north to south in the middle of the island. It has been written about, fought over and appeared in mythology. Today Mires is a vibrant agricultural community, with a huge market every Saturday. It is close to the ancient sites of Phaistos and Gortys, and the village of Zaros.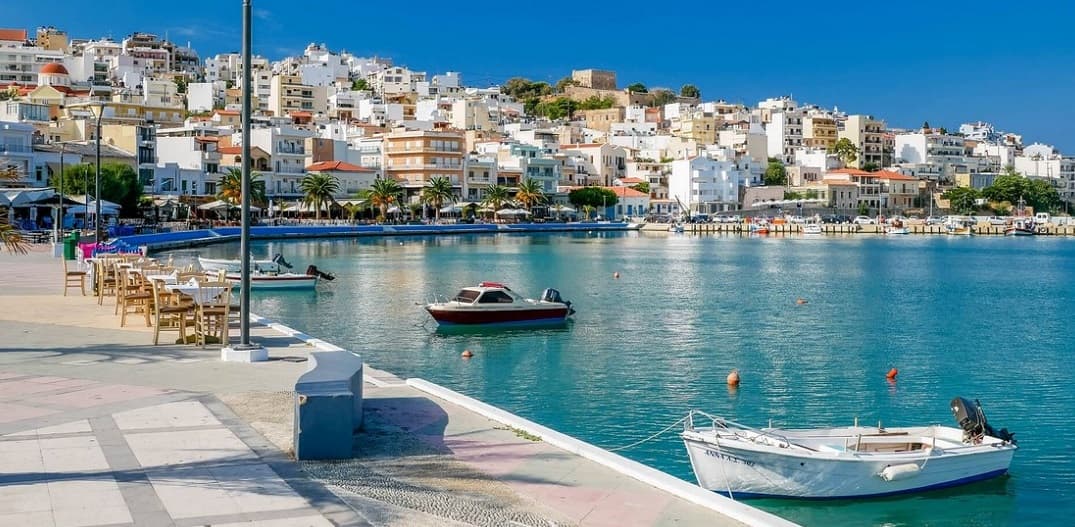 Sitia Town
Sitia in the east of Crete is not often visited by tourists, however travellers will find plenty of interest here in this solidly Greek town. As Lasithi has a vibrant agricultural activity, especially with the olive harvest, Sitia is wealthy town, over-looking beautiful Sitia Bay and surrounded by the wide open landscapes of Kriti.


Ierapetra is a large town in the south east of Crete, surrounded by beautiful beaches and rugged mountains.
---
Map with Towns of Crete Marked
There is plenty to enjoy in our beautiful Cretan towns, check some of our itineraries here...