Greece Travel Tips
for Mainland Greece
History & Wonder
Greece Travel Tips - for before or after your visit to Crete...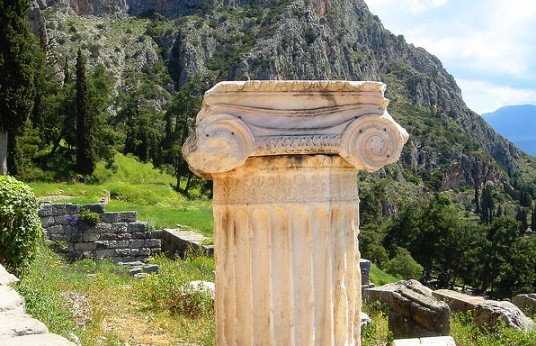 Greece Travel Tips - for Mainland Greece
With tips for visiting Athens, one of the most cosmopolitan yet historical cities in Europe; where to stay and what to see in a short stop-over. Enjoy the capital - squeeze lots into your holiday, or take a more leisurely approach.
We have travel tips for some of the most beautiful parts of mainland Greece, with suggestions on small guesthouses and atmospheric pensions, to ensure your accommodation is an integral part of your travel experience. We have plenty of ideas for independent travellers in Greece.
---
Athens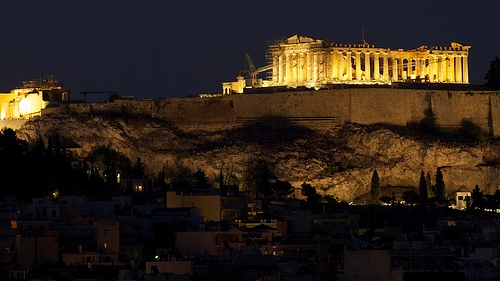 Looking for a stopover hotel on your way to the Greek islands? See our tips about Athens airport and cheap flights to Greece here...
Busy Athens is not a place to drive yourself, take an Athens day tour and take a load off! Gastronomy, history, city highlights and walking tours, to quickly get you enjoying this chaotic and mesmerising city.
If you are staying for business, check out the northern, refined suburb of Kifissia.

---
Delphi...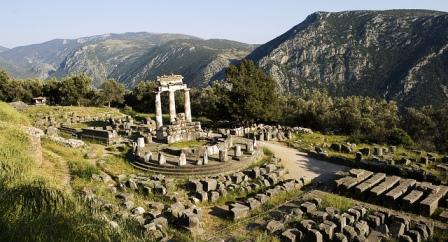 Delphi Greece - The Delphi oracle was a tourist attraction of the old world. Travellers have been making their way into these hills for centuries. Many took pilgrimages to seek clarity on big questions in their lives. Delphi Greece is 165 km from Athens and can be reached by a day tour, however we suggest you take your time and absorb this magical place.
---
Nafplion...
| | |
| --- | --- |
| | Nafplion is one of the prettiest towns on the Mediterranean, there is no doubt. Once the capital of all of Greece, the opulence shows still in the stylish neo-classical buildings, the town square and jewellery studios, the fashion boutiques. |
Located just 140 km from Athens in the Peloponnese, Nafplion is our hot tip destination for mainland Greece, for its historic seaside charm. Visit the many museums, climb the 999 steps to the ruined fortress above the town, which gives you a magnificent view of the whole gulf. Imagine you can see the Argonauts leaving Argos and sailing down the Gulf of Argolis. Surrounded by history, this town is brimming with modern style and luxury.
Combine your visit here with a visit to the beautiful historic sites of Myceanae and Epidavros, or island hop to Spetses and Hydra, in the Saronic Gulf.
For more information on the Peloponnese visit our friend Mike's informative travel site...

---
The Greek Islands...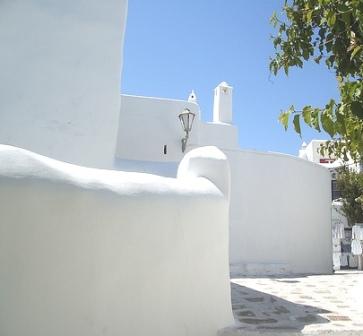 The bright whites of Mykonos stay in the memory...
Looking for travel information about the Greek islands? We have dedicated to pages with Greece travel tips for some of the most beautiful spots in the Med: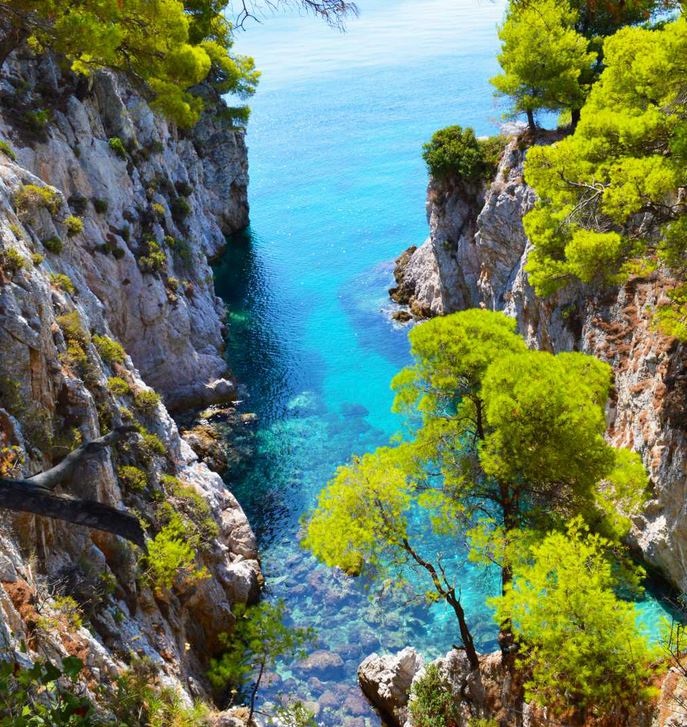 Visit Skopelos from Crete via Athens - arrive before lunch time
And the lesser-known, beautiful  islands of:
---
Greece Travel Tips
Home Away From Home...
Can't afford to travel for a long time? Think again! Swap your greatest asset, your house! Ever thought of a Home Exchange? Visit Greece and live in a comfortable home whilst exploring this fascinating country...