Cretan People and Culture
The diverse Cretan People and Culture. Who are the Cretan people? What is Cretan culture? How can we share our wonderful stories, traditions, ideas, words, songs and histories?
Literature of Crete
, Kazantzakis, modern writers, and travel memoirs.
Moustakia, Sarikia & Stivania
proud Cretan customs; unique aspects of life on Crete.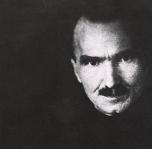 Famous People
of Crete, from history and modern times, notorious Cretans who have shaped this island's character.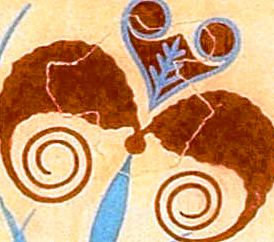 Art of Crete
from the Minoan to modern art, folk art and many creative expressions of Crete.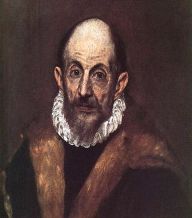 El Greco
our dedicated page about this famous artist who was born in Crete.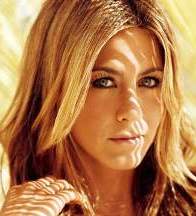 Trivia - what has Jennifer Aniston got to do with Crete?

Pirates in the Mediterranean
What has Johnny Depp got to do with Crete?
Conservation in Crete
with many different projects to join all over Crete, the fascinating wildlife of Crete and Ecological organisations active on the island.

Volunteering in Crete
diverse projects where you can lend a hand to help.
Cafes of Kriti
where you can sit back, relax and take in the local atmosphere, perhaps try a Greek coffee or a frappe.
---
Cretan People and Culture - Crete for Life is a charity operating in the south of Crete, near Ierapetra, bringing joy to kids suffering in poverty and ill-health from the on-flowing effects of the 1986 Chernobyl disaster. A holiday camp for kids, this charity provides welcome relief and laughter, sun and swimming, activities and sharing for many children every summer. Their motto is "A holiday can change a life" and we agree. Click on their logo to visit their website and support their valuable work, volunteering positions are available.
---
The Sara's Hope Foundation was launched in the summer of 2007. Ged Hoburn writes "It was inspired by our very beautiful daughter Sara, who passed away with a very rare form of colon cancer at the tender age of 16 in 2001. Sara was such a lovely and warm hearted person who could light up the room with her radiant smile and glowing personality".
The Foundation is in the process of negotiations for a plot of land on the island of Crete to build a holiday retreat for children in the UK who have been diagnosed with cancer, inspired by the Cretan people and culture, with open hearts and family care.
The retreat and the holidays create smiles, hope and precious memories for children with cancer.
Sara's Hope Foundation would welcome any support fellow lovers of Crete.
Donations can be made through the Sara's Hope website, just click on the logo above or visit www.sarashopefoundation.co.uk
---
Cretan People and Culture
Walk With Donkeys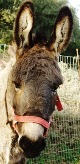 Donkeys are work animals for most people on Crete. When they are no longer useful or too old, in the past they were left to starve or die a sad and lonely death. Crazy foreigners think this is terrible, so have created a donkey shelter in the south-east of the island, near Ierapetra.
The great thing about this is that the donkeys get treated really well, live out their lives in good health, and get to meet more crazy foreigners who love animals. Some visitors even bring their kids for a farm visit, a picnic, a day trip riding a donkey, a camping trip or a vulture spotting trek in the mountains, to get away from it all.
Donations can be made to support the work of Alistair and Suzanne at Walk with Donkeys

To find out more about their wonderful farm visits and guided walks, visit www.walkwithdonkeys.com
---
Do you have something to contribute to our Cretan People and Culture section?
Have a story to tell?
Photos to share?
Please Contact Us on our safe form.
---