The Island of Crete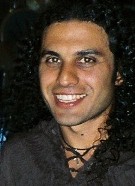 Hello!  Yiasas! Welcome to Crete Greece and the beautiful Mediterranean.

We are Anastasi and Apostoli, brothers whose mother was born in Kríti, and we know how difficult it can be to find real information on the Internet.
When researching our own travel we were often frustrated with websites with no information.  Travel brochures weren't much better!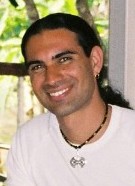 So, we promise you will find real information on this website! You will find plenty about the culture of the island, getting into the real character of Kríti, her history, music, mountains and villages, as well as her beautiful beaches.
You'll find hints and tips from our own travel experiences and those of other visitors to the island. We hope you enjoy this website and visit Kríti soon.
Anastasi & Apostoli
A jewel glistening in the Mediterranean Sea. The island of Crete Κρήτη, ancient home to the Minoans, with her beaches, mountains, fascinating towns, villages, wine, olive oil and sun, is as beautiful as she is enigmatic.
 
•    Are you a traveller planning to visit the island?
•    Perhaps thinking of living on this beautiful Greek island?
•    Are you a Cretan living in Crete?
•    Are you a Cretan living in the diaspora?
Then this site is for you...

---
For Travellers - Top 10 Frequently Asked Questions

1.    Why choose Crete for my Greek holiday?

2.    When is the best time of year to visit?

3.    What is the weather like?

4.    Which airport should I use?

5.    Do I need to hire a car?

6.    Where is the best place to stay?

7.    What is the food like and where are the good restaurants?

8.    How can I enjoy a beach holiday in peace and quiet?

9.    Should I stay in the west or the east of the island?

10.    What is a good itinerary for five days on the island?


---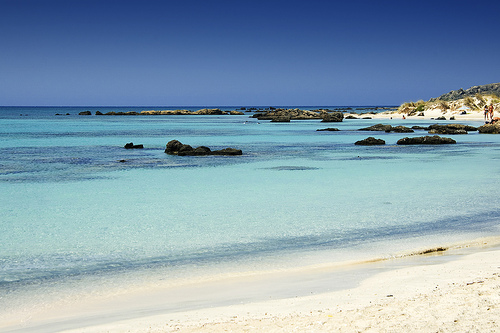 Do you Love Crete?

What do you love about Kriti? Is it the beaches? Elafonisi Beach, Vai, Agia Pelagia? Which is your favourite beach?
Is it the towns? Chania, Rethymnon, Iraklion and Agios Nikolaos, our capital towns.
Is it the mountains that stay in your heart? Psiloriti sitting proudly overseeing all below? The beautiful Samaria Gorge?
The largest of the Greek islands, Crete is ideal for exploration.
Curious about Cretan music? From the Rizitika, traditional paradosiaka to modern, we explore the origins, history and artists of this soulful art. Home of Zorbá, music and dancing is never far away...
Exposing unique corners of the island and her lifestyle; from the coves to the mountains, cuisine, architecture, art, food and nature of this historic yet cosmopolitan island.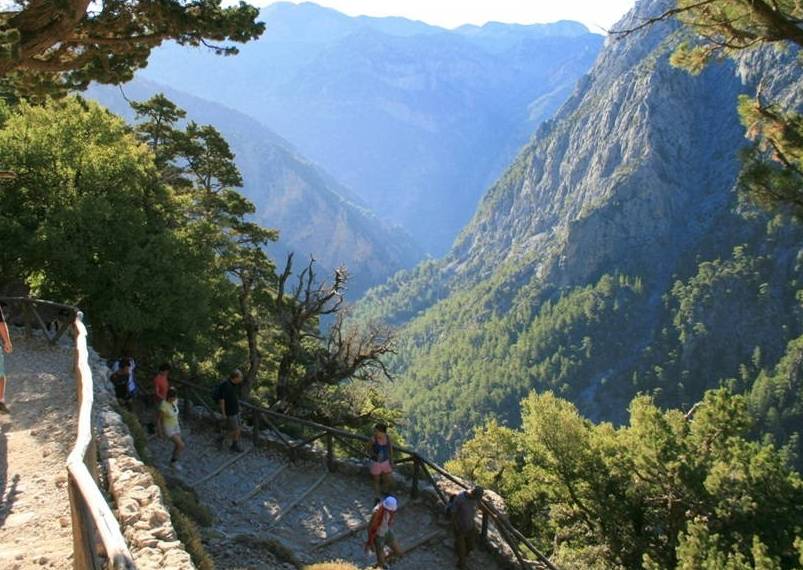 We share plenty about Crete and her countryside, her mountains, shorelines paralíes, her harbours limánia, her music, her xoriá villages and most importantly Kriti and her people.
In our nature and conservation pages we explore the ecology of the island which calls for nature-lovers; hiking, caving, rock climbing and trekking are all rewarded with stunning gorges and mountains to discover.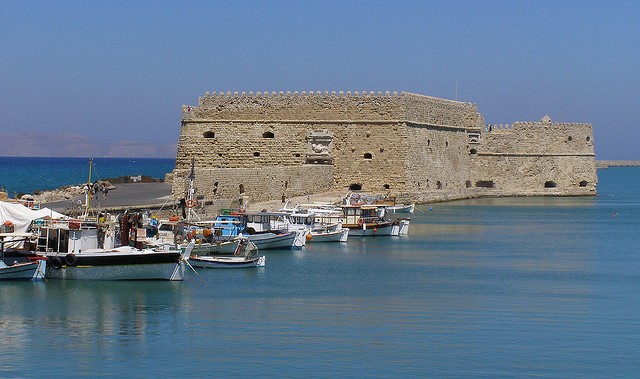 The modern Greek Olympics included Iraklion as an Olympic city. We are proud to share our knowledge of this fascinating modern town touched by ancient history.
The ancient site of Knossos lies on the outskirts of town, and the famous history museum in the centre of town shows us the story of the roots of civilisation in Europe.
Do you love to visit a café or kafenion to sit for a coffee? We do! We share some of the most beautiful cafés and tavernas on the island with you.
Looking for the weather, a map or images of the island? You will find them here.
We have plenty of stories and information for travelling in Kriti and the Greek islands.
Αγαπάμε την Κρήτη
Proud to be Cretan, here we share our love and longing for Kriti.
Come and discover this this beautiful ancient island as we have.
Ela! Come! Kriti and her charms await!
Agapáme thn Kríti

---
Keep in touch, receive updates from our website with RSS: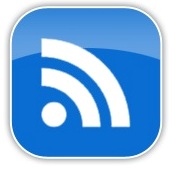 Subscribe to our RSS feed
---