Specialist Tours Crete
Different ways to see & enjoy Kriti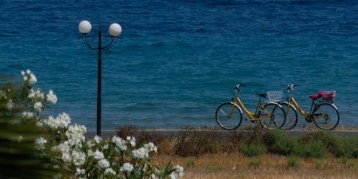 Specialist Tours Crete range from cycling tours to history tours, naturist trips to spring flower photo workshops. Whatever your interest is, Crete has some fascinating diversity, being such a large island with so many beaches, coves, seaside villages and mountains, lakes, gorges, plateaux and everything in between.
---
Cycling in Crete

Cycling Trips
Choose from a tough endurance ride for experienced riders, or a more leisurely paced holiday. Each trip is accompanied by support crews and local guides, and really gets you off the beaten track into the little villages and some of the most scenic parts of Kriti, and famous attractions such as Knossos Palace and Samaria Gorge.
Cycling tours offered in Crete - choose 'Bicycling Vacations'


---
Creativity
Specialist Tours Crete - Creativity Workshops
Workshops for creative writers, painters and photographers to explore the processes of their creative expression, in beautiful natural places. Courses for language and cultural studies, improve your Greek and absorb the culture...
Details on the Creativity Workshops in Crete - choose 'Art & Craft' or 'Language Study Vacations'
---
---
Photography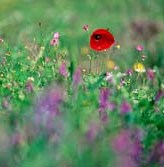 Photo Workshops – Crete in Spring & Autumn
Taken by a professional travel photographer who lives in Western Crete, these seasonal tours are taken just in the prettiest time of the year. With small groups of only 5-8 fellow shutterbugs, you will get personalised attention from the pro – whose work appears in Insight and Fodor's. Steve will acquaint you with the real Crete through your lens.
Details on these fascinating photo workshops…
---
Sailing
Sailing Trips
Want to spend two days or two months? Do you want to see the Ionian islands, down to Crete, then off to the Dodecanese? There are so many sailing trips to choose from when it comes to the Greek islands. Be sure to see Crete from the beautiful Mediterranean, and check to make sure you have plenty of time on land to explore this large island.
Details about sailing to Crete
---
Trekking & Walking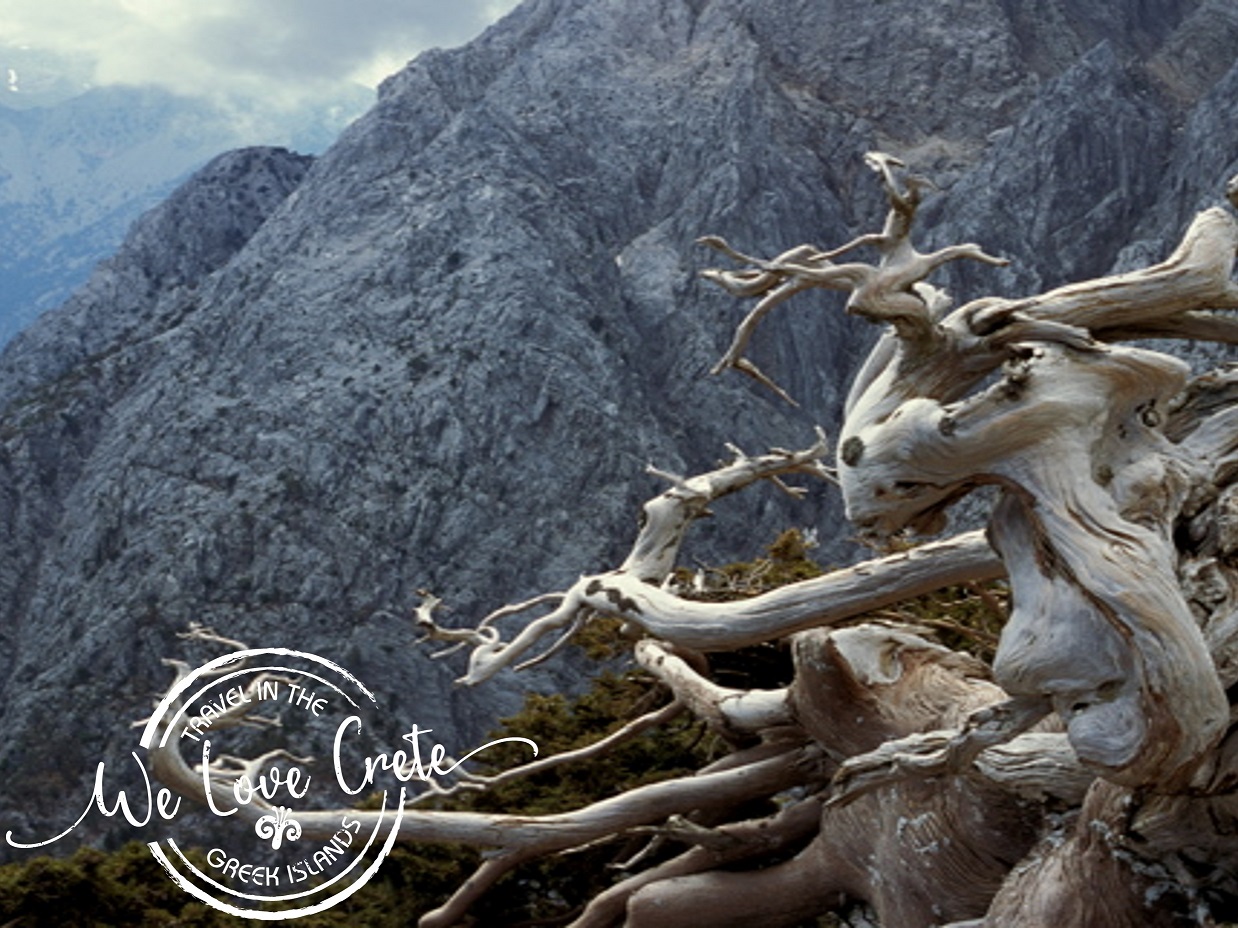 Samaria Gorge - Mt Gingilos (image by Mark Latter)
Trekking in the White Mountains of Crete
Over 9 days with up to 16 fellow trekkers, you will experience some of the most beautiful walking in Crete. Meet in Athens, see the sights and wander in relaxed Plaka, with your guide. Arrive in Chania, trek in the White Mountains and then see the stunning seaside villages, such as Loutro, on the south coast. Take a well deserved swim in the Libyan Sea to cool off. Truly one of the most intriguing parts of Crete.
Details about Trekking in Crete
Specialist Tours Crete - Walking Trips
Walks of all shapes and sizes are offered by Trekking Hellas in Crete. Arrival in Chania and then guided walks at Mt. Gigilos, Samaria Gorge, Aradena Gorge, Imbros Gorge and south coastal walks are an absolute joy with locals who know the area. Group sizes up to 20 fellow walkers.
Details about Walking in Crete


---
Specialist Tours Crete
Yoga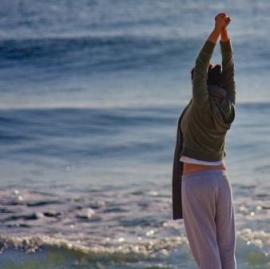 At Agios Pavlos on the south coast of the island is the Yoga Plus retreat. This quiet beach and rugged bay is perfect for sanctuary and relaxation. 30 km south of Rethymnon, Yoga Plus offers Ashtanga Yoga retreats from May to October. www.yogaplus.co.uk

At nearby Agios Triopetra is Triopetra Yoga Retreat, offering workshops, retreats and teachings from those who have studied astanga yoga in Mysore, India. A place for serene practice and contemplation. www.astanga.gr
---
Wild Crete

Specialist Tours Crete - Wild Crete Travel has been offering tours on Crete for over seventeen years. These unusual travel study tours draw on the guide's many years of living and working on Crete as well as the team's long-term relationships with the local people. The tours provide an authentic experience that will enliven your senses and inspire you to live closer to the earth and her seasons.
Wild Crete is the passion of Patricia Kyritsi Howell, a Greek American naturalist and medical herbalist. The author of Medicinal Plants of the Southern Appalachians (2006) and director of BotanoLogos School for Herbal Studies in the mountains of north Georgia (USA), Patricia continues a family tradition of savouring Greek cuisine. Patricia teaches classes about wild food cuisine, the traditional cuisine of Crete and the Mediterranean Diet. www.wildcrete.com
Says a tour guest: "Every person we met, every meal we enjoyed, and every piece of history you shared created an incredibly rich experience. You've created a phenomenal trip that no one could do on their own."
---