Crete Hotel Suggestions
Searching for a Crete hotel?
We have selected small hotels that are run by locals, with location and style top of the list.
Our selections:
Our choices of
rural guesthouses or agrotourism
experiences in the small villages and mountains of Crete. Each of these is handpicked and small, with the character of Crete.
We have carefully chosen lovely places
within walking distance to the beach
. Our choices are small and charming.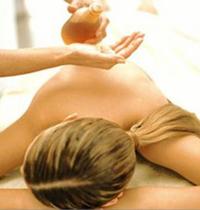 For a massage or spa treatment, consult our
luxury hotel
pages.
---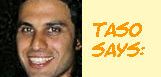 "One of my favourite guesthouses in Crete is the Dalabelos Estate just outside of Rethymnon. This place epitomises the Cretan rural lifestyle and showcases our olive oil, fresh food and music. Another is the Eco Village Milia in the mountains in Chania, this is an organic farm and truly grass roots experience".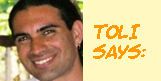 "If I had to choose a favourite hotel in Crete, it would be impossible; I do love the Villa Venezia in the old town of Chania. I love its location next to the limani, in amongst the narrow laneways of the old town. I also love the stone and wood creations ofthe Terra Minoika Villas by Ilias and Stella in Kato Zakros, they are a magnificent homage to the Cretan landscape".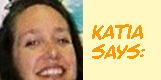 "Of course, one of my favourite indulgences is a spa treatment and a massage, so I would have to choose one of the spa hotels of Crete, like Creta Palace, just because I love the ambience of the Elixir Spa. I also love the history of the Arhontiko Studios in Arhanes... "
---
Return from Crete Hotel to We Love Crete Homepage
---