Avdou Village
In Central Crete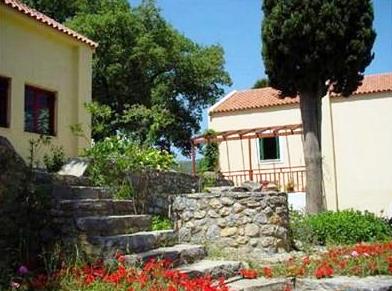 Avdou is a rural village in Crete in Greece, located 33 km from Heraklion town. In Greek the name is written Αβδού. It is in the Heraklion region.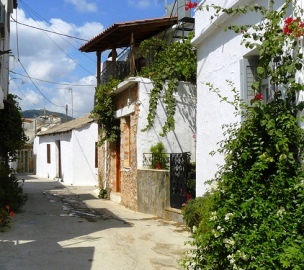 The village is also named Capetanochori or Captain's village in respect of the many leaders and revolutionaries who fought against the Ottoman rule until late in the nineteenth century, and for their bravery during the Second World War.
The village sits just 15 km from the beach, but is a lifetime away from the tourist playgrounds and nightclubs. This is a place to seek peace and quiet, healthy food and the outdoors. Dotted around are fruit trees such as apricots, oranges and tangerines, and the silver-grey of olive groves. Even more exotic fruit such as kiwis grow here, and organic vegetable gardens thrive.
| | |
| --- | --- |
| | Situated in the pretty Lagada Valley, this is a good spot for horse-riding, hiking, walking and bird-watching. Its position on the way to Lasithi Plateau means that day trips from this village into the mountains are a natural choice. From there the more adventurous can try mountain climbing, caving and para-gliding. |
---
Images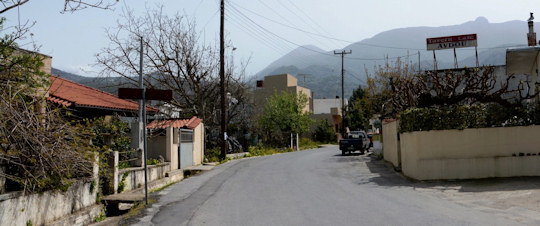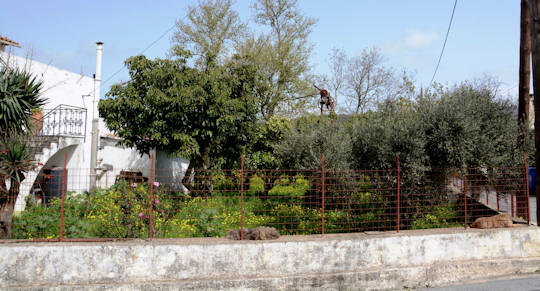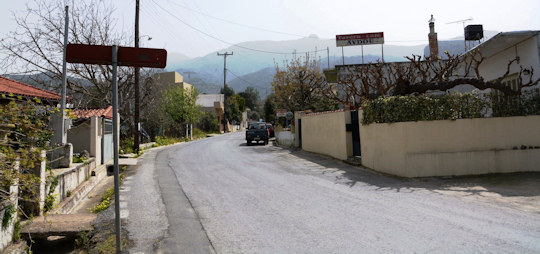 ---
Accommodation...
There are two lovely places to stay in the village, places that show you the real, slow life of Crete, where you can relax and breathe softly and quietly, and experience the countryside and the village at your own pace.

Hotel Velani is a few km out of the village and has its own horseriding stable. Many people come here to ride, however many come to simply relax. Run by Sabine and Manoli with endless hospitality, this is a real Cretan experience.
Avdou Villas is adjacent to the village, providing a relaxed village-style resort to experience the Cretan way of life with organic gardens, with modern touches including a pool and spa. The 2.2 hectare property is a showcase of organic farming; guests can participate in gardening and cooking classes.
---
Video Above the Village...
Below is a video of tandem paragliding in the skies above the village...
---
Exploring around Avdou...
Another beautiful inland village, Archanes, is a comfortable 46 km drive through northern Heraklion prefecture. This village is full of history and local culture, surrounded by wineries and just a blink away from Knossos Palace.

Lasithi Plateau is about 18 km drive, surrounded by the Dikti Mountains this makes a lovely day's excursion, perhaps to stop for lunch in the village of Tzermiado on the plateau.
| | |
| --- | --- |
| | Just 18 km from the village is Malia Crete, which is one of four ancient palaces of the Minoan civilisation on Crete dating from around 2000 BC. |
---
On the Map...
See the location of the village on the map of Crete below.