Upload Your Greek Photos

This page may contain affiliate links, see our disclaimer here.

---
Images of Crete and Greece

Your Greek Photos – we love to hear your stories and see your photos, share your images here of beautiful Kriti and Ellada.
Upload and share your images on this page using this easy form...

Do you Have a Great Photo
of Crete or Greece?
Do you have an image of Crete, or Greece, or both, to share?

Perhaps you want to show us your village, your town or your favourite place on the island?

Perhaps you want to show your cafe or your taverna, perhaps your own business or your favourite spot?

Did you follow the back roads journey through the east or west of Crete? Do you have images of your trip to share? Please share them here...
What Other Visitors Have Said
Click below to see images and stories from others sharing their Greek images...

The Life of Greece in Doors
Vita from Lithuania says: "It's amazing how many stories you can find in the doors of Greece..." Vita has shared these four lovely photos of …
Diving and Walking in South Crete
Yiasou guys, great website. I have been walking and snorkelling in south Crete over the last 25 years. I live in Italy now and we are about to take the …
---
---
Your Greek Photos...
Do you have a favourite spot in Crete or Greece? Your village?
What about your favourite cafe bar? How about the beach side village or taverna on the beach?
Do you have a sport you enjoy and want to share? Tell us about it here, and share it with everyone on We Love Crete.
Do you love hiking or walking and nature? Please share your nature photos here! The animals, plants and birds of Crete are so beautiful, please share them here, including the stunning wild flowers.
We are really keen for images of birdlife and birdwatching spots in Crete...many of our visitors ask about this...
Food is also a big favourite, did you prepare or enjoy a wonderful Greek meal? Share it!
See our image galleries here...with great collections of:
Do you have a story to tell or news to share? Perhaps these pages will suit you, each on also accepts images:
Gramvousa and Balos Lagoon (image by Mark Latter)
---
Towns...

The harbour of Chania, Crete
We really love the towns of Crete and would ask you to share your most beautiful photos of:
Chania
Rethymnon
Heraklion
Agios Nikoloas
Sitia
Ierapetra
---
Mountains...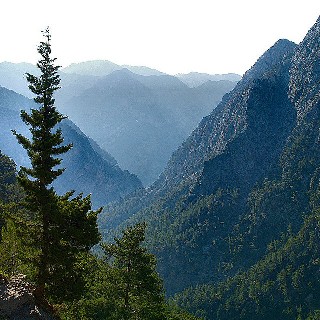 Samaria Gorge - Crete
How about the mountains of Crete? Do you have photos of:
The Lefka Ori or White Mountains
The Psiloritis Range
The Dikti Range
Omalos Plateau
Askifou Plateau
Samaria Gorge
Agia Irini Gorge
Nida Plateau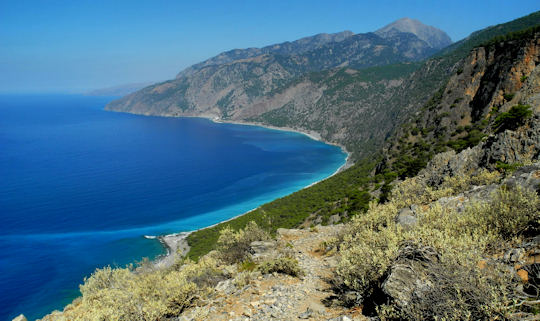 Agios Pavlos Beach in south Crete (image by Mark Latter)
---
Travellers Tales...
Are you a traveller? Did you take the trip "Five Days in the West or East of Crete" with one of our mini-guide books? Share your photos and stories here!
---
House Project...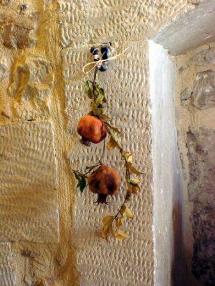 Are you building or renovating a house in Crete? Are you living in the storeroom, covered in dust? Greeting the builders at 6am with no shower, no breakfast and no coffee (you - not them)? Facing endless challenges of construction?
Please share your building story and photos here... 
---
Do you love Crete and Greece? 
Share your passion here at We Love Crete! Share your Greek photos here...

Share Your Images Here...