Greek Ferry
From Kusadasi to Crete

This page may contain affiliate links, see our disclaimer here.

---
Trip Planning Q&A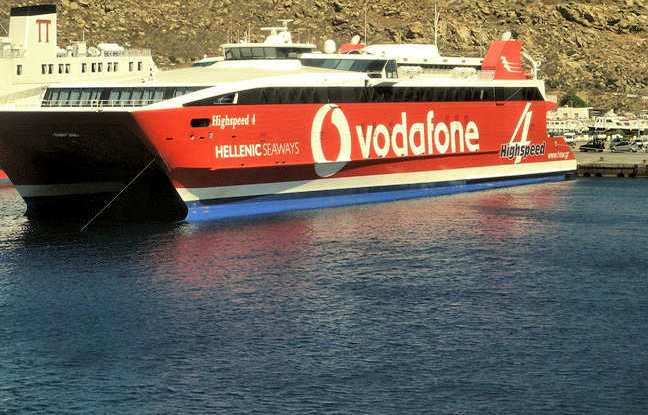 High Speed Ferry Docked at Mykonos
Greek Ferry to Crete from Turkey - many people ask us their holiday questions and we are more than happy to help...

Hi, I'm travelling to Crete next month and I was just wondering if there are any ferries from Kusadasi in Turkey to Crete in Greece? If so how much is it and how long is the journey?
Katie, Ireland


---
Options from Kusadasi
Ferries to Crete...

Hi Katie, there are no direct ferries from Turkey to Crete Greece, but lots of easy connections.
Most Turkish ports have ferry connections with their corresponding Greek port in the Dodecanese. The port opposite Kusadasi is called Vathi and it is on the island of Samos.

There are many ferries in the Dodecanese to take you south to Rhodes and then there is a ferry direct from Rhodes to Crete. Alternatively, you could sail via mykonos, Santorini, Kos or Rhodes. It all depends on what islands you might want to explore on your way.

Kusadasi to Samos ferry details:

• The ferry goes at least once a day, every day from Kusadasi to Vathi on the island of Samos

• The busier season is between 1 April and 31 October , when there will be two ferries per day
• From November to May there is at least the morning ferry
• The ferry leaves at 8.30 am and arrives around 9.45 am
• Generally you get your ticket from a ferry office on the dock side
• Book early to ensure a ticket in the high season
• The duration of the crossing is 1 hour 15 minutes
• The price is approx 35 Euro one way
---
Greek Ferry
Options from Samos to Crete

Via Mykonos

• From Vathi there are daily ferries to Mykonos (6 hours)
• From Mykonos there are daily ferries to Santorini (2 and a half hours)
• From Santorini there are daily ferries to Crete 4 hours and in summer fast hydrofoils (2 hours) 
Via Kos

• You could travel from the port of Pythagoreio on Samos to Kalymnos (3 and a half hours)
• From Kalymnos to Kos – Mastihari Port (30 minutes)
• From Kos there are daily ferries to Santorini (5 and a half hours)
Via Rhodes

• From Vathi there are daily ferries to Rhodes (9 hours) 
• From Rhodes there are daily ferries to Crete via Karpathos (10-14 Hours) 
Any travel agent near each harbour should be able to sell you tickets for these ferries, but be careful in August because it is peak time they may be booked out.

Always talk to the locals because the weather can change departure times and in summer there are always extra ferries. 

Flight Options

Another option is to fly from Samos to Rhodes (Olympic Airways 1 hour) and Rhodes to Crete (Sky Express 1 hour), which would not be as adventurous, but much quicker and easier.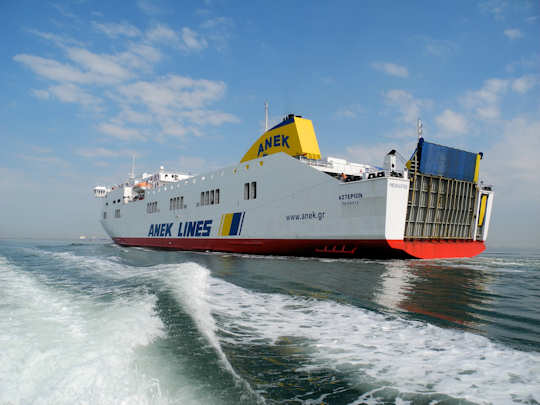 ---
Map
See below a map of Crete with ports and airports marked, this is handy for planning your journey on the Greek ferry from Turkey.