Crete Newsletter
Love Letters from Crete
Subscribe to our Crete newsletter below...
Yiasas! Ela! Come explore the island of Crete in Greece.
Each edition, in full colour with images, includes Cretan beaches, countryside, mountains and gorges, hiking, food and wine, accommodation in Crete and more about Cretan music, history and culture.
Previous issues of Love Letters from Crete have included:


Beaches – The hidden village of Loutro
Music – Biography of Thanasis Skordalos 1920-1998
Accommodation – A rural traditional house in the mountains of Psiloritis
Villages - home is where the heart is in Crete
Hiking Paths - where to trek on the island
Mountains and Gorges - exploring the inland

Preview of upcoming topics
---
Crete Newsletter
Excerpt from previous newsletter -
Cretan Musician - Thanasis Skordalos 1920-1998
Called by many the teacher ο δάσκαλος, Thanasis Skordalos was born in Spili, Rethymnon, Crete, where he discovered his love for the lyra at the age of nine. While he did not give an official performance till ten years later, he had developed a style uniquely his own. With a thin and soulful voice, a style where the lyra was not overplayed, yet infused with a deep pathos.
There are few traditional Cretan artists who created such a legacy as Skordalos. He has left us with a body of work that includes over 150 recordings, with precious live recordings, and albums entitled And If I left I Exist and For Ever.
---
---
A previous Crete Newsletter carried the following story:
Matala by Ana C from Brazil
Dear Katia and the We Love Crete team,
Here we are to ensure the choir of the ones that love Crete. We do! Absolutely we do!
We have just come back home and we must tell you that we had an amazing time in Crete ever. There is nothing to complain about, as well as there is nothing to regret about our decisions regarding to our travel in Crete. We are just very sorry about being back home so early...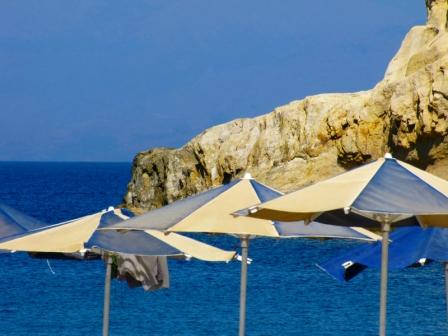 Matala Beach, Crete
We thank you lovely Katia for your support. That was something inestimable.

In our heart and dreams Crete is the ultimate place to go back in our next vacation. Including because there still many places to visiting that we missed this time... That was just impossible to visit the entire island in 6 days.

We would like to thank you also for suggesting the Iliaki Pension in Matala. Antonia was just an amazing hostess: nice, simple, and sweet.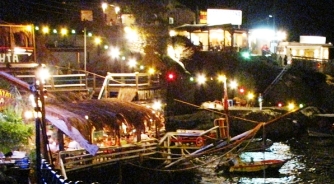 Matala by Night, Crete
If I could, I would like to suggest to you to include the lovely restaurant in Matala of Anna and Alex in your records and website. She is a Grete woman that is married this Macedonia´s man and they have a great restaurant in Matala (Anna and Alex Restaurant). The same way as Antonia´s pension: nice, good price, well served, and great food.

The ferryboat to Santorini was very nice as well.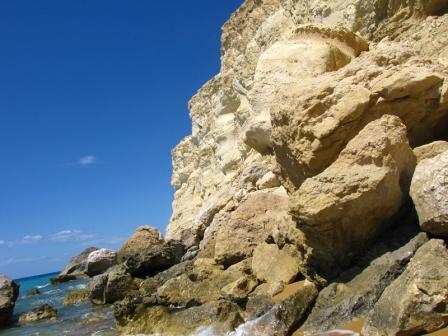 Red Beach, near Matala
Finally, we would like also to send to you some photos that we did during our stay in Crete. We are sending the pictures graciously. Thanks for being helping hands during our trip planning.


Looking forward to a sooner return in Crete and meeting in the Piece of Heaven on Earth.


All the best,


Ana C from Brazil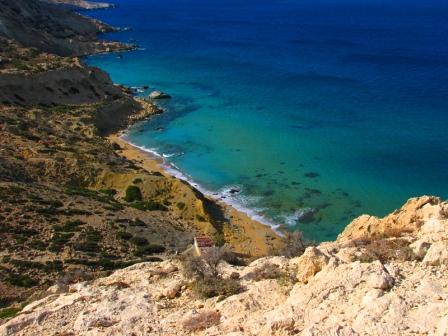 Red Beach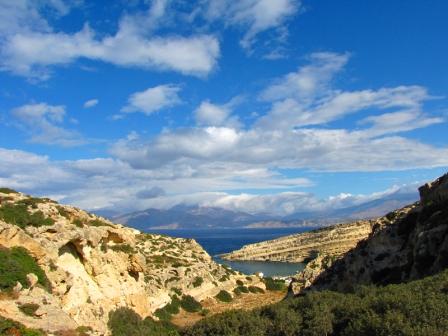 The way to Red Beach from Matala
We are so happy to hear from Ana C and proud to include her story and photos in in our Crete newsletter...