Chania, Falasarna, Elafonisi, Samaria Gorge, Knossos, Agios Nikolaos
by K
(Oregon, U.S.A.)
I will be in Crete from July 25th to Aug 8th, flying in/out of Chania. I want to see as much as I can, including any festivals, wine events, music or dance, and I am on a budget.

I am considering hiring a car, but it seems as though some destinations may be hard to reach in a standard vehicle. Should I try my luck with buses?

I would also like to do some camping in order to save a little money, can you recommend any beaches to camp at?

Do you think it is to much to try and see the entire island in this time frame?


Bus Travel Around Crete
Yiasas K,
This is a good time frame to see a lot of the island and still enjoy some laid back beach days of doing nothing.
You could see all the way from Elafonisi Beach at the western tip to Vai Palm Beach on the eastern tip. You could travel by local buses to do all this and still see a lot cheaply.
There are many, many beaches to camp at in Crete. Many destinations in Crete are hard to reach even in a four wheel drive. But if you stick to the north coast you can access most beaches by bus. You just can't go hiking in the mountains, unless you take an organised tour. This is one thing you might like to splurge on – a one day tour to Samaria Gorge which is virtually impossible without your own car and even then it is tricky as it is a one-way walk. So get the tour to pick you up and drop you off in Chania town.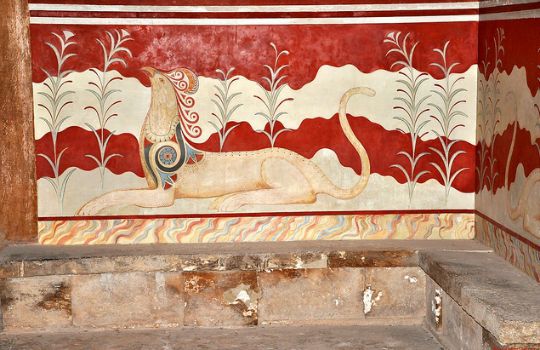 In the west near Kissamos is Camping Nopigia which is nice and has trees.
Camping Nopigia
Just to the west of Chania town is a pretty camping spot near Agioi Apostoli Beach
Camping Chania
In the centre of the island near Rethymnon is Camping Elisabeth which is right on the beach.
Camping Elizabeth
You could always start out on buses and hire a car towards the end if you felt like it. The buses are really good and reliable and cheap.
Here you will find great information for your holiday:
Getting Around in Crete
Local Buses in Crete – Info
Chania Region
Chania Town info
Options for Getting to Elafonisi Beach
Samaria Gorge Day Tour
Knossos Palace Information
Knossos Palace Day Tour
Agios Nikolaos
Kalo Taxidi! Bon Voyage!