Chania Accommodation and Elafonisi Crete

This page may contain affiliate links, see our disclaimer here.

---

Chania Accommodation and Elafonisi Crete - a question from one of our web visitors. We have been asked many questions about travel in Kriti and we are happy to help...



Hi, I'm heading to Crete via Athens this coming May 14. I would appreciate it if you could assist with the following queries:
1. Please recommend a budget/mid range traditional hotel in the heart of Chania, somewhat like this picture, located within the narrow lane ways.
2. We intend to head to the Elafonisi beach. We would appreciate the advice as to whether it is better to drive or to take a tour.
Many thanks in advance,
Cheers!
Sharon
Singapore
---
Old Chania Accommodation
Pensions


Chania Accommodation and Elafonisi Crete
Yiasas Sharon,
To answer Q1 - we can suggest some lovely pensions in the old quarter of Chania, set amongst the characteristic lane ways and close to the harbour, cafes, restaurants, boutiques and jewellery studios, and very charming just like the image that you shared.

They are affordable and small, therefore we suggest that you book ahead.

Iliotropo Art Rooms - this is a good central affordable choice in the old quarter. With plenty of character just like the picture you chose. Enjoy true Cretan hospitality and your views from the balcony over the laneway.
---
Getting to Elafonsi Beach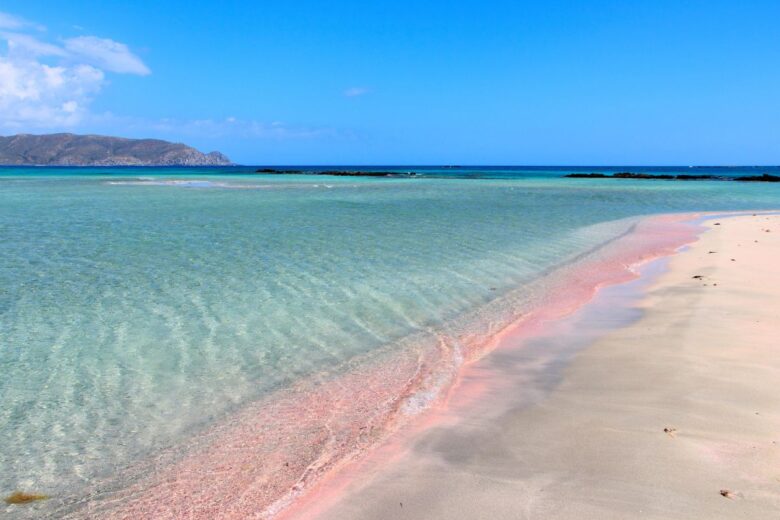 Elafonisi Beach sometimes shows pink sand from corals amongst the white sandy shores
Chania Accommodation and Elafonisi Crete
To answer Q2 - for Elafonisi, if you are an independent traveller who doesn't like crowds, who doesn't mind hiring a car and driving on the right side of the road, along some beautiful gorges and over some mountains, it would be much better to hire a car and drive yourself to Elafonisi. It is also possible to take the local bus.
There is a lot to explore along the way to this remote beach, such as the Gorge of Topolia, and it is possible to see the real Crete behind the beaches when travelling on these back roads by yourself.
Information pages you may need for your trip are below, perhaps this will help you make up your mind whether to drive or to take a tour.
Another way to get to Elafonisi is to drive or take the bus to the southern village of Paleochora. This village is surrouded by beaches and is set a little distance away from Elafonisi Beach. This is ideal because Elafonisi is a protected natural area where there is no need for development, it is best to keep it natural and pristine.
Paleochora has many different accommodation options, loads of fun things to do, varied cafes and tavernas and lovely beaches. From here you can take a boat to Gavdos Island, or take the ferry along the southern coast of Chania to remote seaside villages.

To get to Elafonisi from Paleochora is easy, just take a ride on the daily ferry or take a water taxi. Those who like to hike can walk one way on the E4 European Walking Path.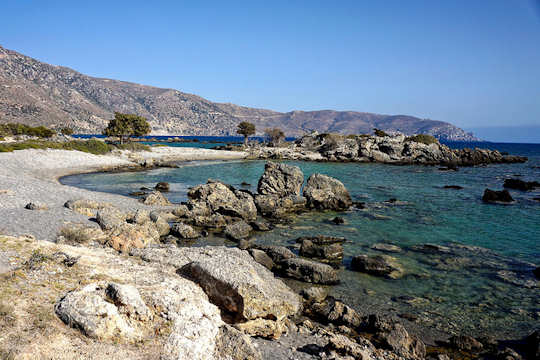 Small beautiful coves between Elafonisi and Paleochora
---
Day Tour to Elafonisi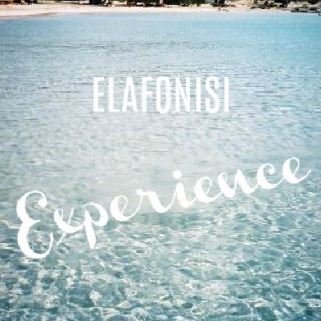 Elafonisi Day Tour - visit Topolia Gorge for breakfast then a local nunnery and finally, witness the crystal clear waters and white sandy beauty of Elafonisi - this is a 12 hour day tour with a stop off on the return journey at the village of Amygdalokefali. Pick-ups and drop-offs at your Chania hotel.
---
Chania Accommodation
Other Options
Chania Accommodation - those who appreciate the narrow streets full of history in Chania will enjoy staying within the walls of the Old Town. We have included some alternative characteristic accommodation suggestions below.


---
Information Pages
Chania Accommodation and Elafonisi Crete - here are the information pages from our website which will help you make up your own unique independent itinerary for a holiday in Kriti. Our site is designed to support you with all the ideas and info so you can maximise your freedom to travel how you want and follow your own path.



---
Getting to Crete