Where to Stay on Crete

This page may contain affiliate links, see our disclaimer here.

---
Where to stay on Crete - here we share some of the most beautiful places to stay on the island, taking in the cosy architecture of blue and white and stone and wood. 
Many of these doors are blue, reflecting the shimmering, bright and simultaneously deep blue of the Mediterranean.
Some of these Greek homes are homely and welcoming, you just know when you enter you will receive great hospitality and a cup of coffee. Some are stunningly located, some are romantic; all of these images capture the imagination.
This Greek architecture is all about human scale homes.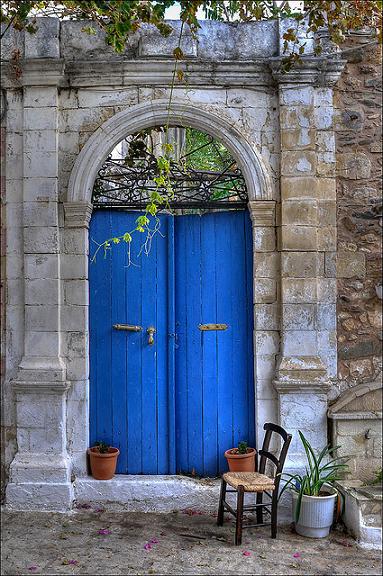 Blue Door, Crete, Greece
---
Where to Stay on Crete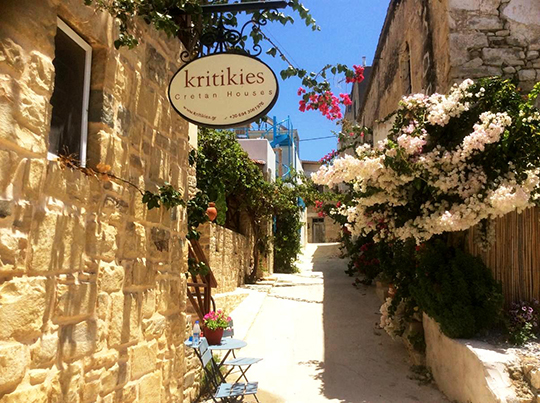 Where to stay on Crete - A spray of bougainvillea dresses the doorway, or a plant pot, an archway of stone or ironwork.
Houses of stone, white-washed or natural, doors of old wood or freshly painted new wood, doors quietly beckoning us. Some doors which have seen better days, they may have stories to tell.
These special moments in time invite us to walk through the doorways and experience the lives which are lived behind these doors...as you wander exploring the lane ways of Greece, you will find such doorways, ideally proportioned, beautiful homes showing the spirit and character of Greece.
Manoli's House in Douliana is perfect for couples, completely private and self contained, surrounded by nature yet in a small village. Just 27 km from Chania town and 2.8 km from Kalives Beach in the west of Crete. Use airport CHQ.
Meronas Eco House is located 15 km from the village on the outskirts of Meronas in Central Crete.Manolis and his family have restored this old village home with loving care and invite guests with the same love and care to share their way of life and village seasons. With beamed ceilings, large open fireplaces and rustic courtyard, you will be relaxing and drinking the local wine in no time. Central western Crete - use airport CHQ. 
Kritikies Elaia - in Pitsidia - Cretan Homes in a small village. Come here to write your next novel, your first novel or beautiful love letters. Come here to experience village life, take a quiet coffee in the cafe, and enjoy the rhythm of life in Crete, Welcomes 4 guests in cosy comfort. Central Crete - use airport HER. 
The Sitia Windmill, an authentic stone mill now remodelled into a cozy holiday home with 2 bedrooms, 1 bathroom, a private garden accommodating 4 guests. Enjoy Sitia, Vai Beach, Palekastro, Kato Zakros and many other beaches easily from this location. Best to rent this accommodation with a vehicle. Eastern Crete. Use airport HER.

---
In the Old Towns

The Fagotto Art Residences are in a traditional home that has been tastefully restored, each of the stone walls tells a story. Tucked away at the western edge of the old zone of Chania, near Fort Finca, this pension is just a stroll from your morning cafe on the harbour. 

This is a lovely little pension with only four rooms and a relaxing rooftop lounge, in a beautifully renovated characteristic building. Pension Eva represents very good value for the popular old quarter of Xania. In walking distance from the limani, the maritime museum and located right on Zambeliou Street. Voula and her family will look after you, this is a very clean and character-filled pension in an ideal location, on one of the best pedestrian shopping streets in the old zone.
Veneto Boutique Hotel - we love the old town of Rethymnon with its winding narrow streets and stone archways. The ochres and browns leave soft colours on the eye and warmth in the heart. So it is with the Veneto. A beautifully restored, characteristic historic building, with only 10 rooms and family-run, the four star Veneto with its atmospheric restaurant is a true Cretan experience right in the heart of old Rethymon town. 
For a mid-range price, enjoy the narrow old laneways of the Old Town whilst staying at the Casa dei Delfini. In the very centre of the old zone, surrounded by great shopping, boutiques, jewellers, this stylish accommodation is close to the Rimondi Fountain, Nerantze Mosque and the Archaeological Museum.
---
More about Greece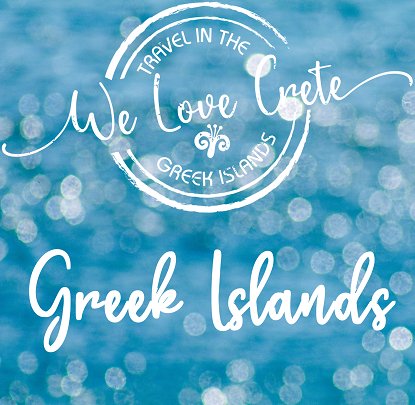 More about the Greek islands - most of the beautiful doorways above are found on different Greek islands, where the architectural style of the houses differs from island to island...here you will find the Greek houses of your dreams.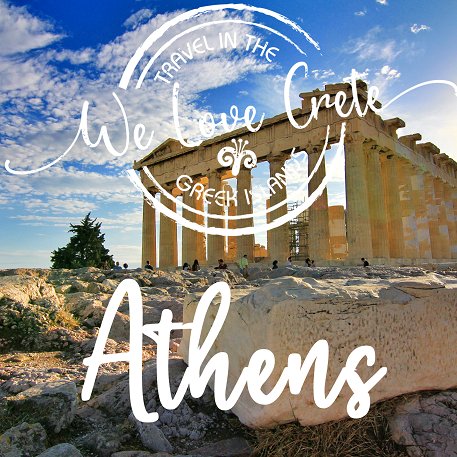 More about Athens, the capital of Greece - as you may need to stopover in Athens, we provide tips to get you enjoying this capital of chaos, amid the hustle and bustle you will find Plaka, a village like area at the base of the Acropolis, with historic houses and archaeological sites sitting atop one another.
More about Greek property - quide to prepare you if you are thinking of purchasing a Greek property, general prices, taxes, fees and processes are covered and initial considerations such as solicitor, accountant, notary services.

More about properties in Crete - if you are keen to buy a new, traditional, restored or old house on Crete, we have some suggestions and some services to assist.


Where to stay on Crete

Rethymnon in Crete has many beautiful doorways complete with ironwork and ornate architectural features (above) such as arched or straight lintels, and examples of Italian renaissance columns such as the Corinthian, Ionic, Doric, Compound and Tuscan.
In Arkadiou Street of the Rethymnon Old Town, you will find many fine examples of this architecture, some beautifully restored and fully functional, some like the one at 25 Radamanthyos Street, falling down in decay.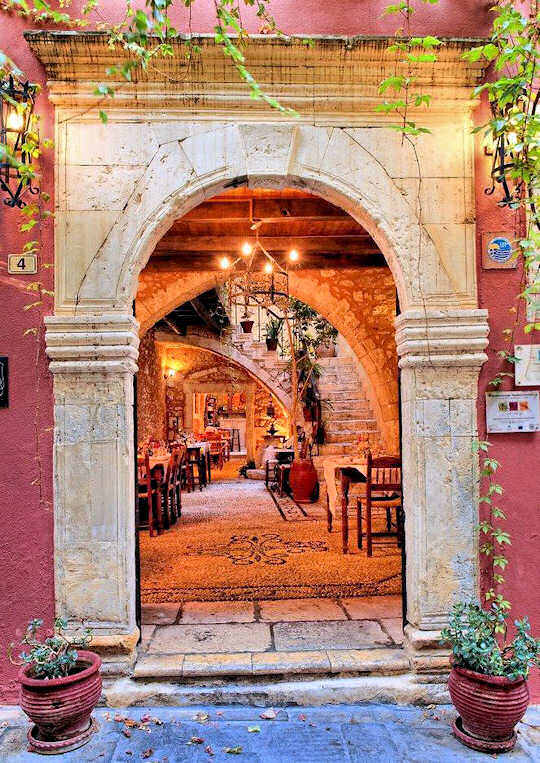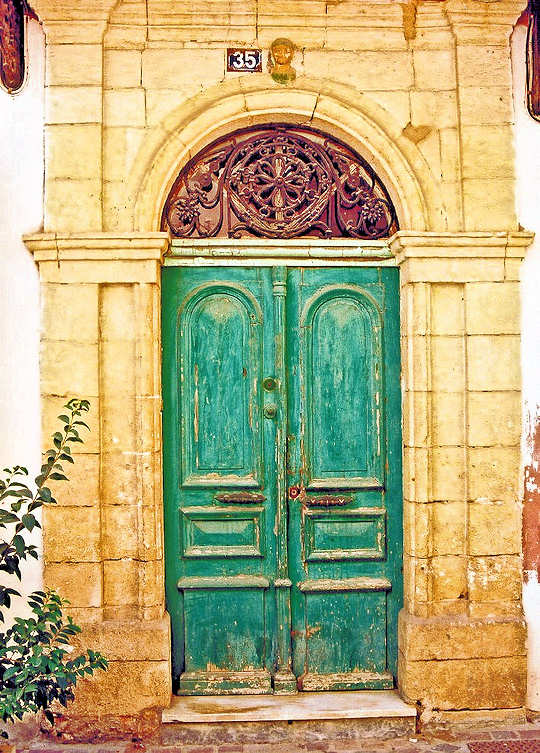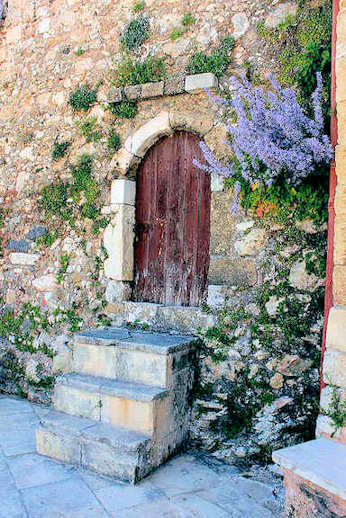 Old Door, Chania Crete
---
Getting to Crete

Take a 1 hour flight from Athens to Heraklion with Aegean Airlines or Olympic Air, with many flights available per day.
Or take a 9.5 hour overnight ferry from Pireaus port of Athens to Heraklion port.
More on flights and ferries below.
Car hire in Crete is a really good idea as it is a large island 60 km by 260 km. There is so much to explore.
When you book with our car rental partners - Rental Centre Crete - you are supporting a local company with excellent service and an easy online booking procedure. We are sure you will be well looked after by the team. Choose from hybrid or non-hybrid vehicles.
---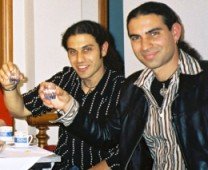 "We trust you have enjoyed these tips from the team at We Love Crete. Evíva!"
Contact us with further questions or feedback. We love to hear about your travels in Kríti and Greece. Let us know of any updates or additions, errors or omissions. Help us make this website the best it can be. Kaló Taxidí!

---