Crete Greece Tours

This page may contain affiliate links, see our disclaimer here.

---
Crete Greece Tours - to explore and get in touch with the land and mountains of our magnificent island. Outdoor active tours in amazing places.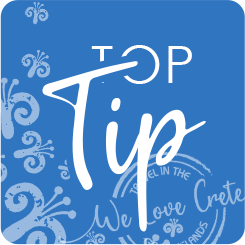 Our Top Tip - the Elafonisi Beach day tour because it is so natural, protected and gobsmackingly beautiful.



---
Samaria Gorge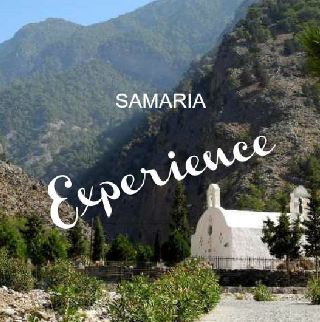 Small Group Hiking Trip to Samaria Gorge - this is a 14 hour day to enjoy the walk without the hassle of transport and logistics. Walk 16 km from north to south and arrive at the coastal village of Agia Roumeli. Then take your ferry and a coach back to your hotel. Easy.
We like this tour because it takes all the pain of logistics away and helps you focus on the awesome power of nature and your hike.

4.6 / 5 | 1544 Reviews


---
Crete Greece Tours
Elafonisi Beach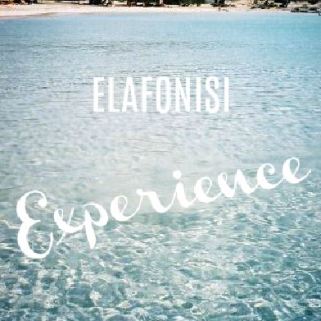 Take a day tour to Elafonisi Beach - because sometimes you just want to relax. Visit this pristine, undeveloped beach. This 12 hour experience includes a visit to Topolia Gorge, the historic Chrissoskalitissa nunnery and lunch with a view at Amygdalokefali.
We love Elafonisi because it is away across on the other side of the island, remains undeveloped and is totally natural with crystal clear waters. It is totally possible to get away from it all on the low lying islets, and be with mother earth.
4.3 / 5 | 903 Reviews


---
Balos Lagoon Tour & Cruise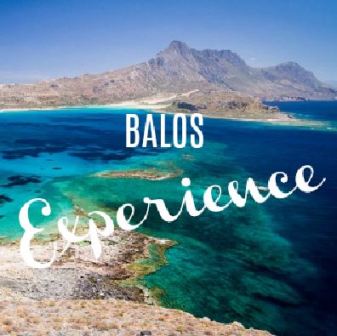 A Day Tour to Balos Lagoon - this helps with logistics of coach ride - boat ride and return coach ride. Make a full day of visiting paradise, this is a 14 hour tour, depending on your pickup and drop off point. This tour includes a visit to the castle at Gramvousa islet and swimming at Balos Lagoon.
This is another tour we love because it takes care of all logistics. No need to drive along the rocky road or struggle for parking along the peninsula. Just get picked up in Chania and surrounds, bus to the boat dock and the cruise is all organised.

4.2 / 5 | 735 Reviews


---
Agia Irini Gorge
Agia Irini Gorge with Private Guide - take a 7 or 10 hour trip with local guide Mel. Start and finish in Chania, walk the gorge with an optional extra walk to Sougia for a swim. Get to know the culture directly from an experienced and knowledgeable local.
We love Agia Irini because it is a little known gorge, much less crowded than Samaria. It is still a very impressive hike with extraordinary scenery. Feel the heartbeat of Crete away from the sandy beaches.

5 / 5 | 11 Reviews


---
Crete Greece Tours
Preveli Beach
Experience Preveli, Damnoni and Plakias Beaches from Rethymnon town - visit three beaches on this relaxing trip to the south coast; Preveli, Damnoni and Plakias. Drive through scenic gorge country and get the feel for the wide outdoor life of Crete. This full-day 11 hour day trip is full of sun, sand and sea.
We love the south coast of Crete because it is so undeveloped and wild. We especially like the crossing through the gorges to get here, because it shows you the tough country of Crete and helps explain the island's character - wild, independent and free.

4.5 / 5 | 141 Reviews


---
Crete Greece Tours
Heraklion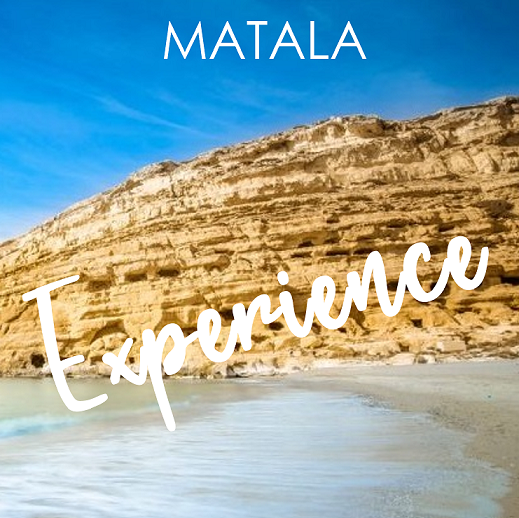 Matala Beach, Hippie Caves & Gortyn Full Day Trip - this 9 hour trip takes in the best of the Heraklion region - swim and sunbathe at the beautiful Matala Beach with its famous hippie caves, clear water and sandy beach.  On the way visit Gortyn ancient site, uncover the history of Crete.
Matala is a busy beach with plenty of tavernas and cafes, hotels and B&Bs. Tourist shops abound. Yet all this attention is warranted, because it is simply one of the most astonishingly unique beaches on Crete, with its ancient burial caves, rocky peninsula diving into the sea, and hippie past. We love it for its free loving past and its magical clear waters.

4.6 / 5 | 61 Reviews

---
Heraklion: Cretan Wine Tasting Tour & Gourmet Lunch - visit some of the best wineries in the Peza and Archanes regions of Heraklion, taste 15 wines presented by a professional sommelier, then enjoy a gourmet lunch highlighting the best cuisine of Crete. 9 hours.
These rural areas of Crete show you how the locals live and harvest the land. The vineyards are beautiful and Heraklion produces some of our favourite wines. We love learning about the local flavours and matching wines, and appreciating the hard work of the vitners that blends into every drop.

4.9 / 5 | 74 Reviews


---
Crete Greece Tours
Lasithi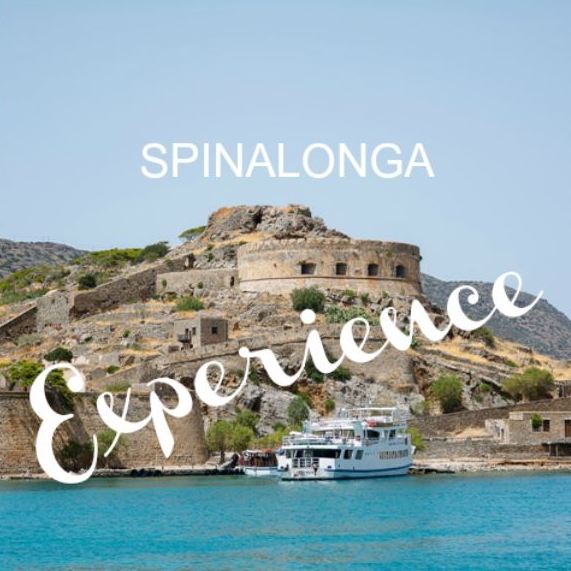 Visit the Island of Spinalonga by boat from Agios Nikolaos, with departures also from Elounda. Enjoy a swim and a BBQ at Kolokitha Bay, as well as an interpretative visit to this island full of stories. 5.5 hours.
We love Elounda Bay, it is just so eye-poppingly gorgeous. It is a protected bay with lovely calm beaches. Snorkelling here is a delight. Spinalonga is a favourite because its history is interwoven with the history of Crete. Allow the stones to whisper their stories.

42. / 5 | 240 Reviews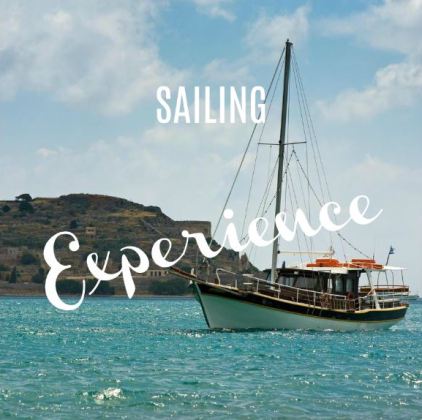 Mirabello Bay Afternoon Sailing Cruise & Meal - sail from Agios Nikolaos and enjoy views to Spinalonga island, snorkelling and a delicious Mediterranean meal with white wine and fresh fish in the cool hours of the evening. 5 hours.
We love Mirabello Bay because of its wide expanse and views across to the mountains in the east. Sailing is relaxing and one of the best ways to see wildlife including one of our favourites, the Caretta caretta turtle.

4.9 / 5 | 12 Reviews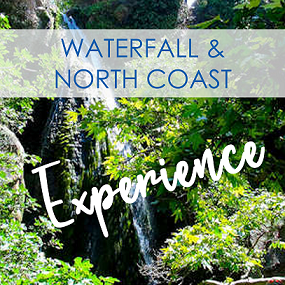 Richtis Waterfall and North Coast Tour - take a day to explore the east including the beautiful leafy Richtis falls walk, a mountain drive off the beaten track and enjoy a traditional lunch at a local taverna. See a monumental olive tree over 1000 years old. Depart from Elounda and surrounds. 7 hours.
Crete is such a dry limestone and rocky island that it is a relief to find a lush green forested gorge. This satisfies our soul search for nature, and we trust you will love it too.

4.9 / 5 | 33 Reviews


---
Getting to Crete

Take a 1 hour flight from Athens to Heraklion with Aegean Airlines or Olympic Air, with many flights available per day.
Or take a 9.5 hour overnight ferry from Pireaus port of Athens to Heraklion port.
More on flights and ferries below.
Car hire in Crete is a really good idea as it is a large island 60 km by 260 km. There is so much to explore.
When you book with our car rental partners - Rental Centre Crete - you are supporting a local company with excellent service and an easy online booking procedure. We are sure you will be well looked after by the team. Choose from hybrid or non-hybrid vehicles.
---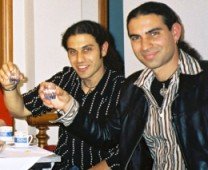 "We trust you have enjoyed these tips from the team at We Love Crete. Evíva!"
Contact us with further questions or feedback. We love to hear about your travels in Kríti and Greece. Let us know of any updates or additions, errors or omissions. Help us make this website the best it can be. Kaló Taxidí!

---
Crete Greece Tours - Outdoor