Syros Beaches
Syros Beaches - this island in the centre of the Cyclades has plenty of beautiful beaches.
Fine sand beaches ringed with shady tamarisk trees, surrounded by tavernas, cafes and bars and offering that relaxed Greek island summer experience; great fresh food, including seafood.
See more about the Syros island here...
More about accommodation here...
---
Azolimnos Beach
At Azolimnos, you will find a lovely sandy beach with plenty of amenities and wonderful cafes and tavernas, Azolimnos in 6 km from the capital town Ermoupolis and only 3 km from the airport.
View from Echo Pension to the Beach at Azolimnos, Syros
I went swimming in the crystal clear, soft, safe waters; it was refreshing and calm.
I sat next to the sea and for my first coffee of each day...
Or watched the locals discuss business in relaxed style down by the bay...
Check out Iguana Bar for drinks, icecreams or for that late night drink - under the tropical palms in Azolimnos.
In Azolimnos, let Vaso serve you delicious traditional Greek mezes at Zefiros Taverna. This is as far as you need to go to find great, fresh island food and wonderful hospitality.
In Azolimnos, Angelos will look after you at Senso Bar, with wi-fi and endless coffees, milkshakes and drinks, right next to the water, with great service and plenty of atmosphere...
---
Kini Beach
Kini Beach is a calm protected harbour with a sandy beach and plenty of space to spread out around the bay.

If you want to party, in Kini, check out Cougar's Cafe-Bar next to the water. This fantastic place is ready to party day or night.
---
Syros Beaches - Galissas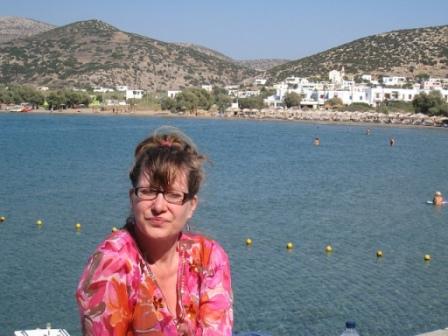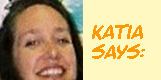 At Galissas on the west coast of the island, you will find a lovely sandy beach in a perfect U shape, in a pretty protected harbour ringed with tamarisk trees. This beach is 8 km from the capital Ermoupolis, and 8.5 km from the airport. From Galissas you can take a day trip out with a boat, and explore the fine, sandy, untouched beaches on the west coast of Syros.
In Galissas, dine in style with the wonderful food at Iliovasilema Sunset Seafood Taverna. This dining experience is like taking a summer holiday within your holiday. This taverna has been voted by travellers as the best in Galissas. A setting amongst the long grasses of the sandy beach dunes, soft romantic candlelight, great service, great company and great food, can you ask for more?
---
---
Accommodation by the Beach
in Syros
In Azolimnos, try the following pensions which are all clean, small and perfect for a summer holiday by the beach:
---
Oasis Pension
Anemona Pension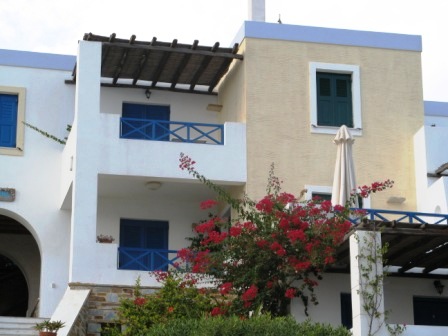 ---
Echo Pension
Echo Pension is across the road from this gorgeous beach in Azolimnos. Mr Giorgos Tz. Possolatos will look after you, Below is the view from the garden...
Syros Beaches - Azolimnos
View from Azolimnos Beach back to Echo Pension