Travel Greece
Travel Greece from Crete to many other islands. It is as easy as one ferry ride or a short plane ride. Island-hopping has never been so easy... we love exploring the Greek islands...and we know many of you do too...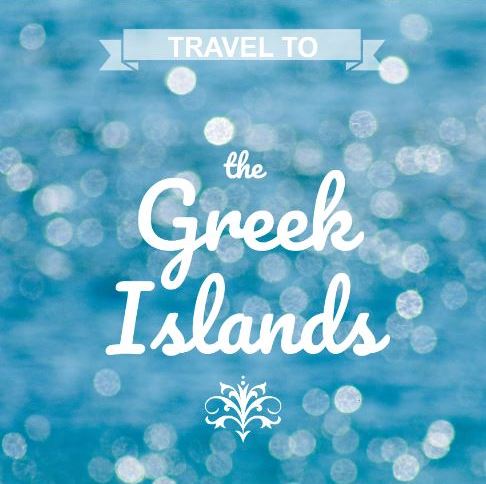 Here we show you some of our favourite places in Greece, close to Crete and further away, with plenty of tips of what to see and where to stay...


| | |
| --- | --- |
| | Crete to Santorini - ferries, flights and more. How to enjoy a visit to Santorini from Crete. |
| | Santorini Accommodation - we have chosen some great places to stay in Santorini, for different budgets. |
| | Crete to Kythera - how to get to this small island to the north-west of Crete, and exploring the island. |
| | Crete to Karpathos - all you may need for visiting this wonderful rugged island to the east of Crete. |
| | Crete to Rhodes - how to get to this island in the Dodecanese, and exploring the island. |
| | Rhodes Accommodation - how to choose wonderful quality hotels in the magnificent central old town of Rhodes... |
| | Rhodes Restaurants - explore the restaurants, cafes, bars and nightclubs of Rhodes... |
| | Syros Island - this beautiful Cycladic island has a rich history and relaxed summer feel... |
| | Syros Accommodation - beautiful neoclassical mansions converted into boutique hotels, stylish and characteristic of this cosmopolitan island... |
| | Syros Beaches - where to visit great sandy beaches on Syros... |
| | Map of Syros - travel to Syros island... |
| | Mykonos - home of bright light, sandy beaches and beautiful white-washed streets, this beautiful island in the Cyclades is full of surprises... |
| | Mykonos Accommodation - where to stay close to the centre of town... |
| | Mykonos Restaurant Tips - where to eat close to the centre of town... |
| | Crete to Amorgos - a quiet, beautiful island in the Cyclades, perfect for relaxing days by the beach... |
| | Greece Budget Travel - plenty of options for travelling cheaply in Athens and Greece... |
| | |
| | Hydra Hotels & Guesthouses - just walking distance from the port...travel Greece with all the info... |
---
Travel Greece by Ferry
| | |
| --- | --- |
| | Q&A for Ferries to Greek Islands from Turkey - how to travel from various ports in Turkey to Greek Islands - how to get from Turkey to Crete by ferry... ask YOUR question about ferries and read other travellers' questions and answers... |
| | |
| --- | --- |
| | "Every Greek island has a story to tell, we explore the individuality of the island and share her essence with you." |
---
The Greek Islands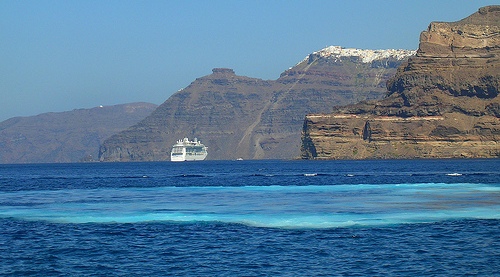 Including Crete in your Greek Island holiday is easy as there are flights and ferries between Chania port and airport and Heraklion port and airport.
One of the most common ways to start island-hopping is to take the fast ferry from Heraklion to Santorini - a journey of only 2 hours (above).