Souda Bay Crete
Chania Greece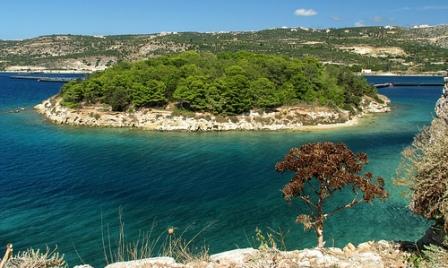 Souda Bay Crete
A deep safe harbour which has been used for centuries, this bay is 7 km from the centre of Chania town on the north coast of Crete. Ferries leave from this port for Pireaus port of Athens.
Ferries depart from this port to Piraeus the port of Athens port - boats of the ferry companies Anek Lines, Anen Lines, Hellenic Seaways and Blue Star Ferries. Departures to Piraeus daily and during the summer period departures twice daily. 
There are several local buses per hour from the port to Chania town, and taxis take about 15 minutes to the centre of the city, to the old town.
Set just off the national road to the east of Chania, the bay should not be confused with Souda beach to the west of Plakias in south of Rethymnon, Crete.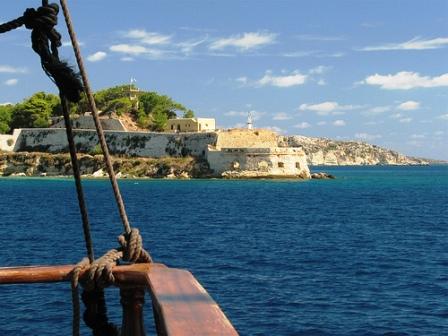 Souda Bay Crete - the bay is protected by the Akrotiri peninsular, where the Chania international airport is located. The entrance to the bay has been protected by succeeding powers over many centuries, there are ruins of the venetian fort still visible today.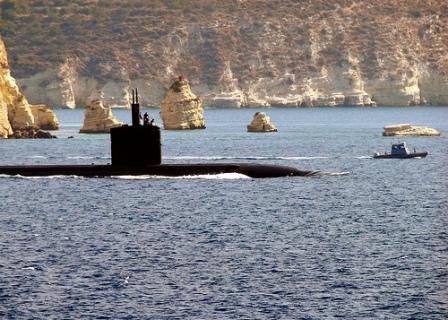 The Greek navy and NATO navy operate out of Souda Bay, and there is a NATO missile firing base nearby.
Souda Bay, Crete with Akrotiri Peninsula in the background
---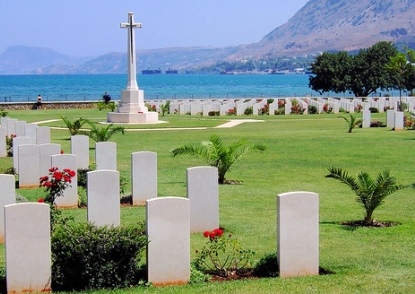 Souda Bay Crete Memorials...
On the shores of the bay is the cemetery of the fallen allies from World War II, where the Battle of Crete memorials are held each year in May. Ceremonies held here are for Allies and take place in the Allied Cemetery.
---
Exploring Around...
It is ideal to have a car to explore around this region. Local buses are good too, but limit the extent of your visits. The bus goes from Chania Airport into Chania and also through the coastal villages. To the east of the ferry harbour, are the beachside villages of Kalyves, Almyrida and Plaka.
On the south of the bay, a little inland and south of the national road, sits the ancient site of Aptera, dating from the 14th century BC.
To the west of Chania are the beaches of Agia Marina and Maleme, inland is the gorge and village of Theriso which makes a perfect day trip from this location.
Visit Samaria Gorge, Agia Roumeli, Chora Sfakion and the southern beaches.
---
---
Villa Hektor is near this Bay...

More information about Villa Hektor...

---
---
See our suggestions for Beach Accommodation in Chania...

---