Falasarna Beach

Western Crete, Greece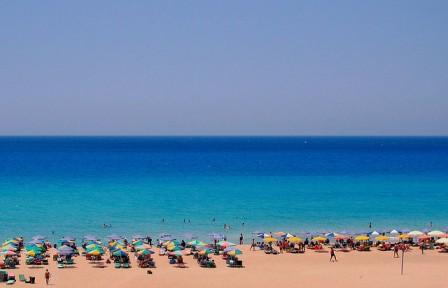 Falasarna Φαλάσαρνα, also spelled Phalasarna, is a beautiful sandy beach on the very north west tip of Crete. This long, wide beach with luscious, fine sand is located 15 km from Kastelli-Kissamos and 52 km from the regional capital, Chania.
This used to be a wild, deserted beach. Today it shows a few modern signs of the twenty-first century, as it is dotted with small hotels, rooms and greenhouses. It still remains relatively untouched, and the beach, cliffs and wide open spaces are glorious.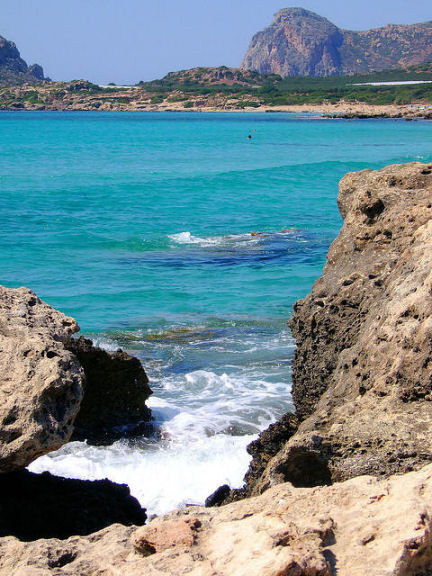 If you want swanky resorts and DJ's, don't come here, if you are after art galleries and jewellery studios, head off to Chania, if you need a different taverna for every night of the week, then stay away...
If you want peace and quiet, Falasarna is the spot... if you enjoy gazing over the azure waters, scrunching your toes in the sand, dipping into bright clear waves then snoozing in the sun, this is the spot...if you like the feeling of the wind in your hair, open spaces, rocky cliffs, no clatter or buzzing of mobile phones, no traffic noise and no rush hour...this is the spot! If you like sitting quietly watching the sun melt slowly into the sea...this is the place.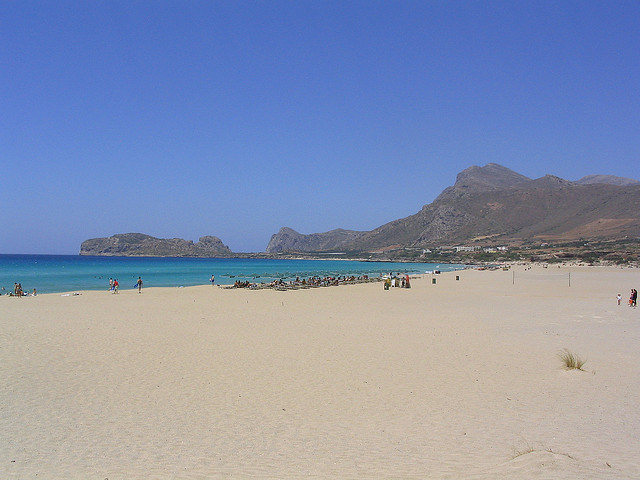 The historic ruined port of Phalasarna, dating from 330 BC during the Hellenistic period, is located 300-400 meters inland, as the sea line has fallen away over the centuries. The site can still be seen today. At that time the village was the sea port for a town located further inland, known as Polyrrinia. This site can also be explored today, as a reminder of the ancient life in this part of Crete. It is located 8 km south of Kissamos, and makes for a good hike from that town.
---
---
Exploring Around...
Nearby by are the small villages of Platanos and Kavousi, to the south lies the beautiful beach of Pahia Ammos.
Other beautiful beaches in this region are Gramvousa, Balos, Elafonisi and the southern beaches near Paleochora. Inland are olive groves, farming communities, hiking trails and the extreme heights and rocky crevasse gorges of Agia Irini Gorge and Samaria Gorge.
---
Falasarna Accommodation
There are a few small hotels and rooms dotted about, in spring or autumn you may be able to find something without a booking, however in the busy seasons of July and August, it would be best to book ahead.

Golden Sun Villas (right) is a good budget option very close to the water, allowing for padding back and forth to the beach, lazing in the sun, padding back for breakfast then perhaps a snooze, then back for a swim...each room has a kitchenette, family rooms are available.

This family-run hotel is made up of two different buildings, one in the traditional Cretan stone and wood style, and one in more modern style. The rooms are 2 to 3 minutes walk from the beach. Giannis and his family will make sure your holiday is a good one.
---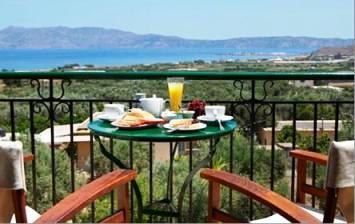 Kaliviani Traditional Guesthouse (left) is a short drive from this beach, in the village of Kaliviani. It is a warm, hospitable place to stay with a good taverna, sea views and only five rooms, ensuring a traditional experience. This is a family-run guesthouse with plenty of character and relaxed country style. Giannis will look after you with real Cretan hospitality. 

We have chosen plenty of beach accommodation in the Chania region...
---
Phalasarna Beach Video
Falasarna is the first beach filmed in this beautiful video all about the Kissamos region...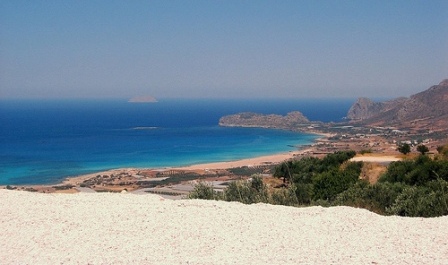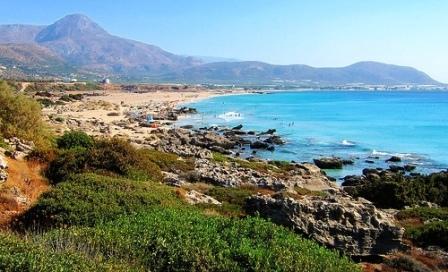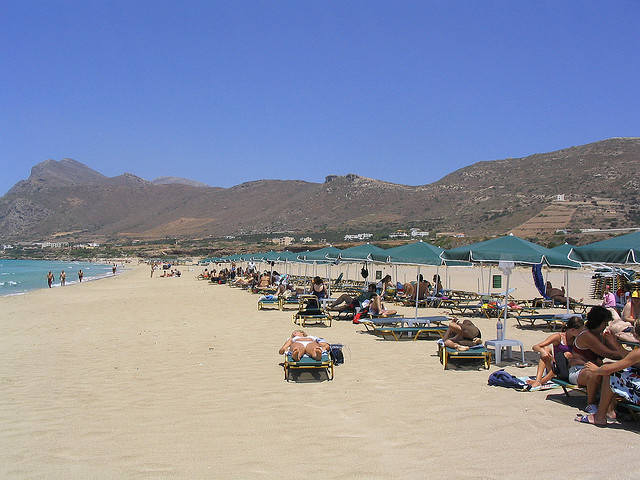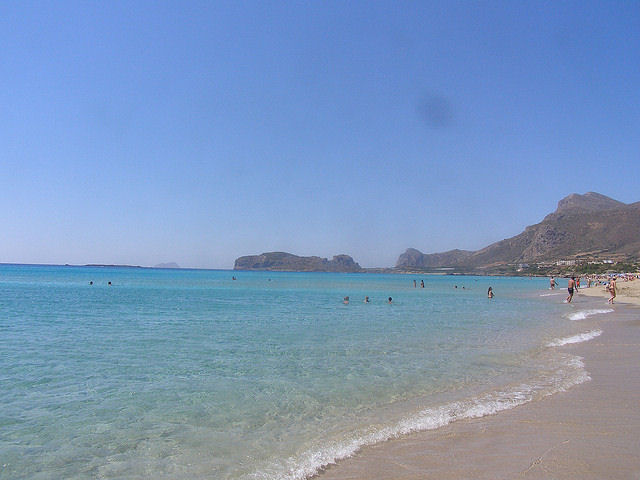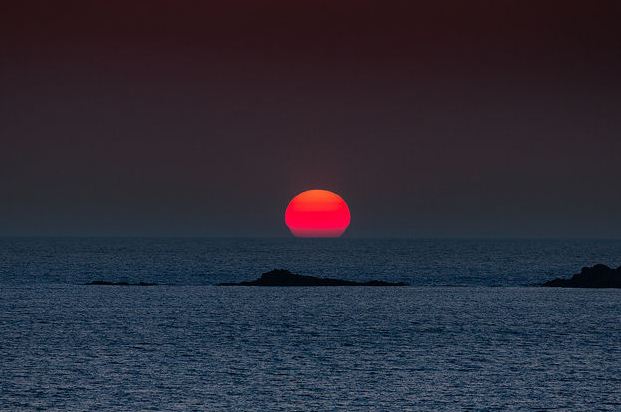 ---