Arhanes Village
Heraklion Crete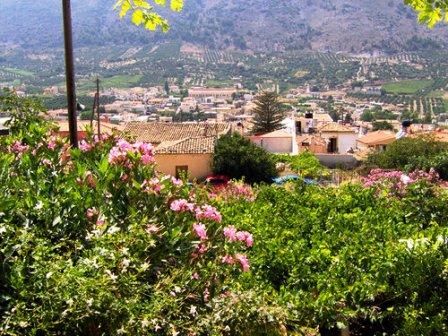 Arhanes Αρχάνες is 14 km from the capital Heraklion and only 7 km from the Palace of Knossos in central northern Crete, part of the Heraklion region.
This lovely village sits in rolling hills surrounded by olive groves and vineyards. The village is made up of Kato Archanes and Epano Archanes, lower and upper villages, of which the upper village is the larger.
The area is dominated by the large mountain Giouktas, and gorges, forests and nature abound. The local agriculture produces delicious wine, raisins and grapes.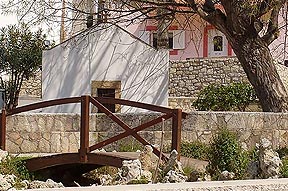 Much of the village has been restored, with many neoclassical and traditional buildings and churches lending a charismatic architecture to the scene. Traditional homes have been created into warm gracious guesthouses and pensions.
The local agricultural co-operative is one of the oldest in Greece, and to this day produces some beautiful wines of Crete.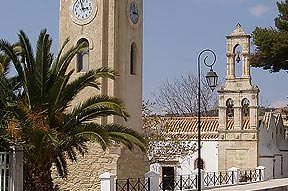 The history of the region includes not only the extraordinary excavation that revealed the Palace of Knossos, but other local archaeological sites that continue to reveal the rich history of Crete.
Local sites reveal there has been continuous habitation in this area for 5000 years. The Minoan culture is one of the most fascinating subjects of local sites. The village has Minoan, Byzantine and Folklore museums to explore.
Local hiking and walks include a section of the E4 European Walk Path and hikes in amongst sycamore forests to Fourni forest, Silamiano Gorge or Mount Giouktas.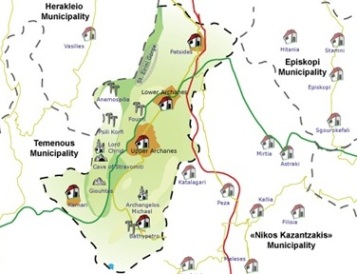 ---
Eating Out in Archanes

There are many tavernas, cafes and restaurants. Lykastos, Diktamos, Ampelos, Tzibaeri are lovely local tavernas serving fresh vegetables, delicious cuisine all punctuated with the local wine and olive oil.
Enjoy traditional Cretan food at Myriofyto, Dyonysos, To Spitiko or To Kavousi, the latter is an ouzeri where you can enjoy an ouzo or the local tsikoudia, or perhaps something a little softer, to while away the evening.
---
Accommodation in Arhanes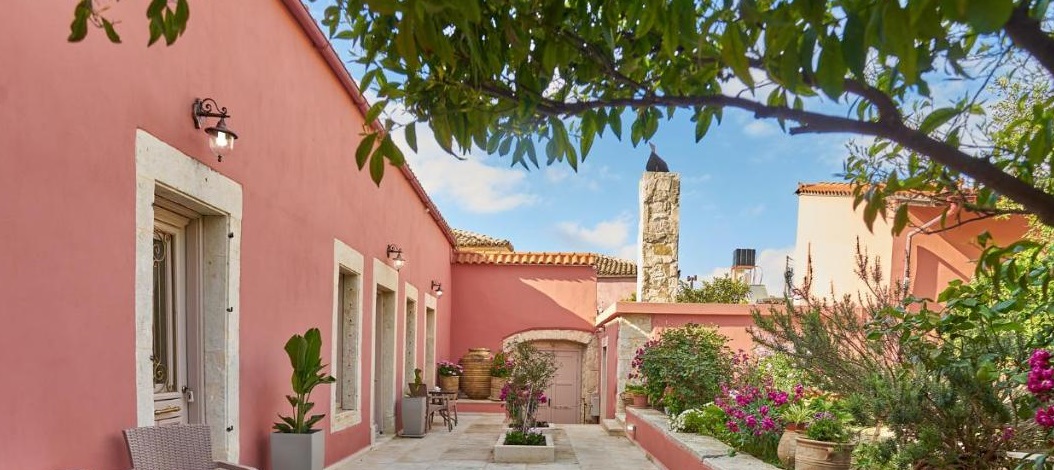 This traditional 19th century mansion in the centre of the village of Archanes, dating from 1893, has been lovingly restored and created into the Arhontiko studios for guests. There are two studios sleeping four visitors each. This building is declared a 'Protected Historical Building'.
With every detail of the restoration attended to, from the stone work to the furniture and decoration. The result is comfortable, authentic and cosy. We often recommend this accommodation for those flying into Heraklion airport, it is close without the need to go into busy downtown Heraklion.



More details and bookings at Arhontiko Studios...
---
Videos...
The video below shows the journey from busy Heraklion town through beautiful green countryside to Archanes Village, visiting a historic spring and a gorge with caves along the way.
The video below shows a lovely walk in springtime around the village of Arhanes.
---
On the Map...
See the location of the village on the map of Crete below.
---
Images of Archanes