Flora of Crete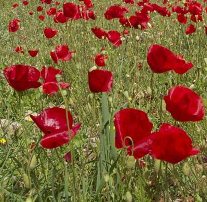 The flora of Crete. When we speak to our mother of her childhood memories of Crete, flowers in springtime are one of her fondest reminiscences. With snow on the mountains and very cold temperatures in winter, spring is truly a magical time of renewal and bursting energy in the nature of Kriti.
One of the most striking images is that of the glowing red poppies contrasting against the bursting green grasses, and the white limestone rocks of the hillsides.

Spring time brings visitors from all over the world to enjoy the flora of Crete.
Cretan flora is identified by botanists as Mediterranean forest, woodlands and scrub.
The low elevations have sclerophyllous evergreen and semi-deciduous oak forests. With species such as kermes oak, carob, juniper and tree-spurge.
The mid elevations have mesophyllous pine forests with Brutia Pines pinus brutia. Holly Oak quercus coccifera woodlands are widely spread.
The highest elevations such as the Lefka Ori and Psiloritis mountain ranges support cypress woodlands, where the local evergreen Maple acer sempervirens grows, and thorny cushion shrublands.
In the last four years, four new species of plant have been discovered on Crete.
There are 55 unique ecotopes identified by the Natura 2000 program in Kriti. Of over 1600 species found on the island, around 160 are found nowhere else. The endemic plants are to be found high in the mountains and include a rare and endangered small tree named Cretan Zelkova.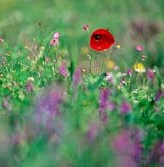 The profusion of wild herbs of Crete have been gathered over centuries and used for teas, wellbeing and healing. The herb Dittany dictamo or in Cretan erondas is used for pain relief, especially of stomach aches and arthritis.
This herb has been known for centuries and was used by the Minoans and ancient Greeks. Hippocrates taught its therapeutic benefits and in modern times it is available in powder form and as an essential oil.
The hillsides of Kriti are fresh with lavender, rigani, thyme, sage and chamomile. Cretan mountain tea, an ironwort Sideritis syriaca is a very common drink in the village and may be proudly offered to visitors as tsai tou vounou.
Below we give just a taste of the abundant plants of Crete, with their photographs and species names to help the amateur botanists and lovers of nature to enjoy the discovery of the unique plants of Crete.
Trees and Scrub of Crete
| | |
| --- | --- |
| | Vai Palm Phoenix Theofrasti |
| | Oleander Nerium oleander |
| | Tamarisk Tamarix cretica |
| | Myrtle Myrtus communis |
| | Carob Tree Ceratonia siliqua |
| | Plane Tree Platanus orientalis |
| | Maple Tree Acer sempervirens |
| | Masticha Plant Pistacia lentiscus |
Herbs of Crete
In Greek 'Dictamo' in Cretan dialect 'Erondas' and in English 'Dittany of Crete'
Origanum dictamnus
Cretan Mountain Tea Sideritis syriaca
Thyme Thymus capitatus
Chamomile Chamomilla recutita
Sage Salvia pomifera
Flowering Flora of Crete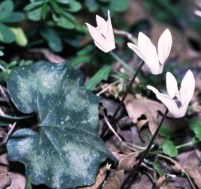 Cretan Cyclamen
Cyclamen creticum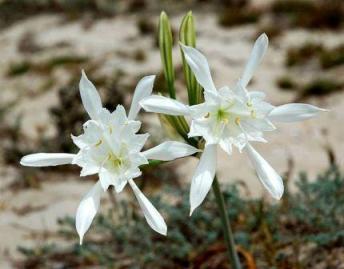 Lily of the Sea
Pancratium maritimum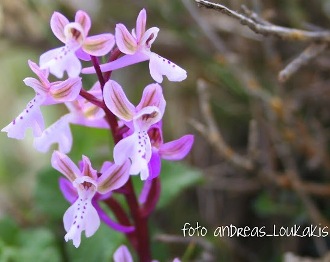 Sitia Orchid Orchis sitiaca
Photographer: Andreas Loukakis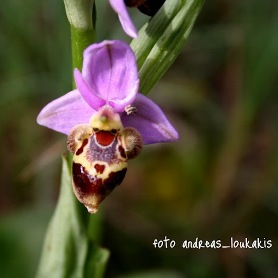 Cretan Bee Orchid Orchis heldreichii
Photographer: Andreas Loukakis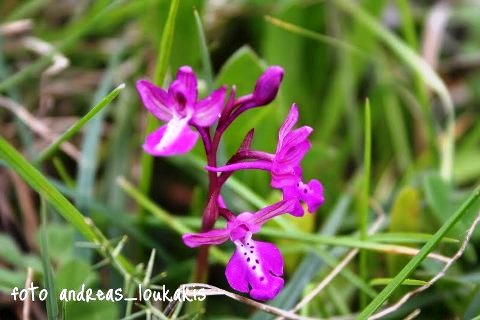 Anatolian Orchis Orchis anatolica
Photographer: Andreas Loukakis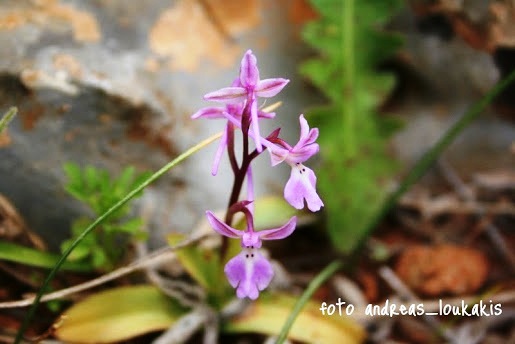 Four-spotted Orchis Orchis quadripunctata
Photographer: Andreas Loukakis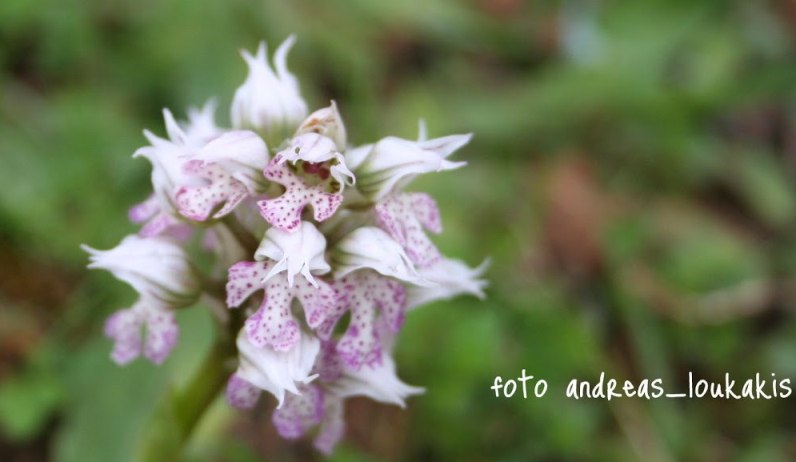 Three-toothed Orchis Orchis tridentata
Photographer: Andreas Loukakis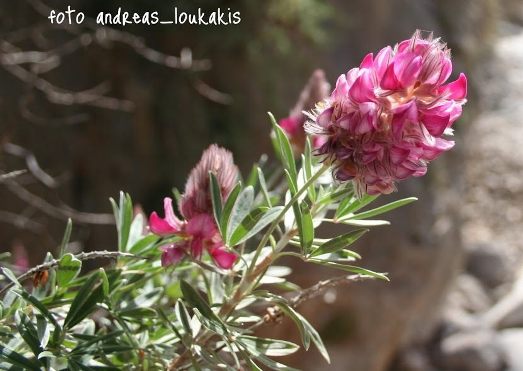 Cretan Ebony (Cretan Silver Bush, Shrubby Sainfoil) Edenus cretica
Photographer: Andreas Loukakis
---
Klaas and José have spent many hours hiking and looking at the flora of Crete and Greece, so much so that they have put their results on their website: www.greekmountainflora.info which has a separate section for Cretan flora.
---
Return from Flora of Crete to We Love Crete Homepage
---
Five Days in the West of Crete Mini-Guide
Travel Guide
Only
€2.48 EUR
Five Days in the East of Crete Mini-Guide
Travel Guide
Only
€2.48 EUR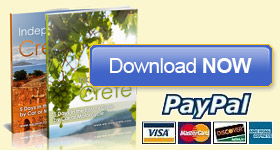 Two Mini-Guide Bundle
56 pages in two books
Only
€4.60 EUR for two Mini-Guides