Hydra Greece
A Saronic Island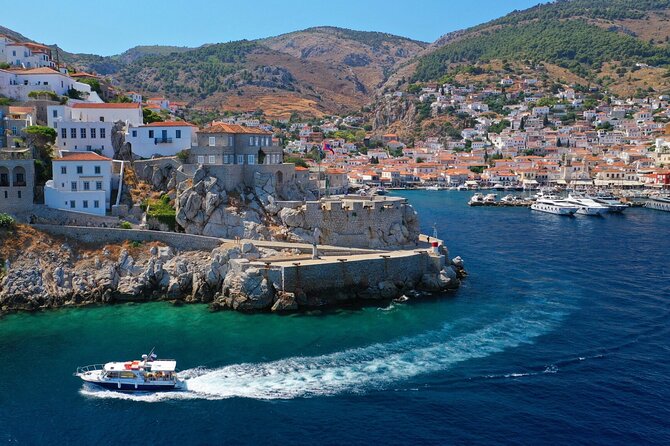 Hydra Greece is a special island as there is no mechanised transport. Donkeys and our own feet do the work. The island thus maintains its timeless qualities and peaceful atmosphere.
The port of Hydra Ύδρα has to be one of the prettiest ports in Greece, with a crescent-shaped, small bay surrounded by steep hills with white houses, terracotta rooves and local stone homes. We hope you enjoy these beautiful pictures of Hydra.
The unique architecture of the island is evident upon approach to Hydra port. Large stone manors dot the hillside. These are natural grey of the local rock, and represent the height of the trade and shipping wealth of the island in the late 18th Century. These imposing houses stand four storeys high and command wonderful views over the gulf to the Peloponnese.
The island is not far from the mainland of the Peloponnese, and is easy to access from Athens, making it a destination for many Athenians. The wealth of the island over centuries has resulted in a unique and cosmopolitan town.
Artists and jet-setters alike discovered the island in the 50s and 60s, and the mixture of characters and nationalities in its varied community makes for a very interesting culture of arts, drama, fine arts and music.
Other villages on the island are Mandraki, Kamini, Vlychos, Molos, Kaoumiti and Episkopi.
The movie Boy on a Dolphin with Sophia Loren was filmed in Hydra in 1957.
---
Getting to Hydra
From Crete: a simple journey is to take the ferry to Pireaus then another ferry to Hydra, however a more interesting route is to take the ferry from western Crete (Kissamos) to Gythion, then buses through the Peloponnese to Naphlion, Spetses or Ermioni, from where there are ferries.
From Athens: several ferry services depart from Athens port of Pireaus each day. These are hydrofoils and are very quick, some take only one and a half hours.
From Peloponnisos: the port opposite the island is called Metochi, there are several ferry services per day, and sea taxis are also available.
---
Accommodation in Hydra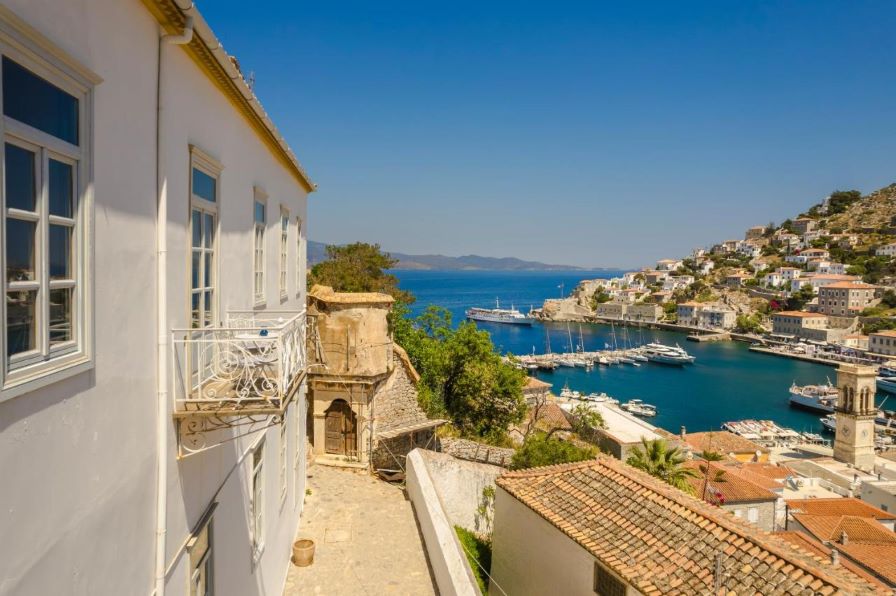 The character of the port of Hydra is in its little thin lane ways and courtyards, its higgledy piggledy collection of houses climbing back from the harbour.
We have chosen small guesthouses close to the port...
---
Hydra Greece Images
Below are some beautiful Hydra images: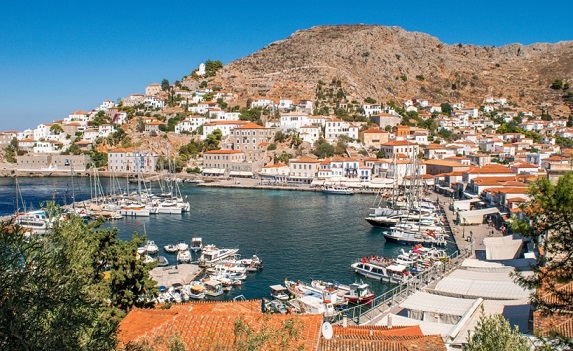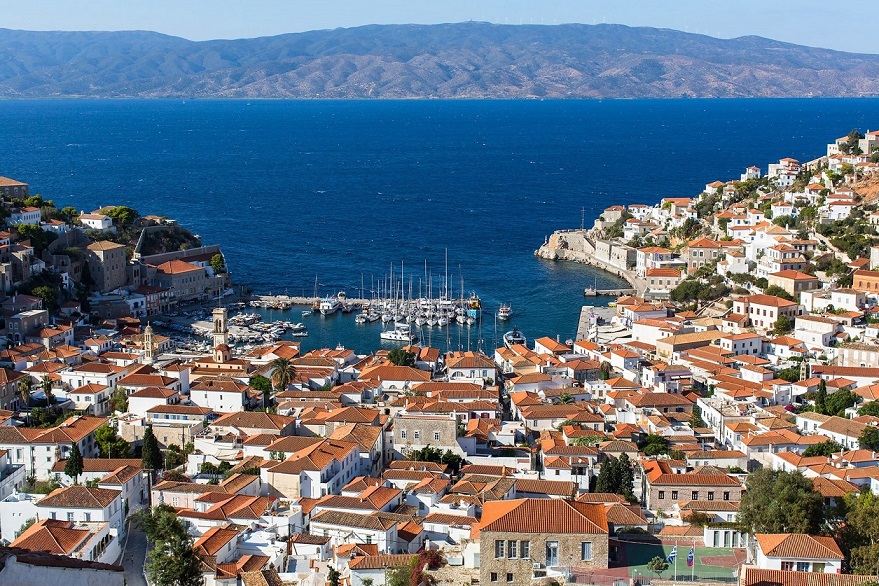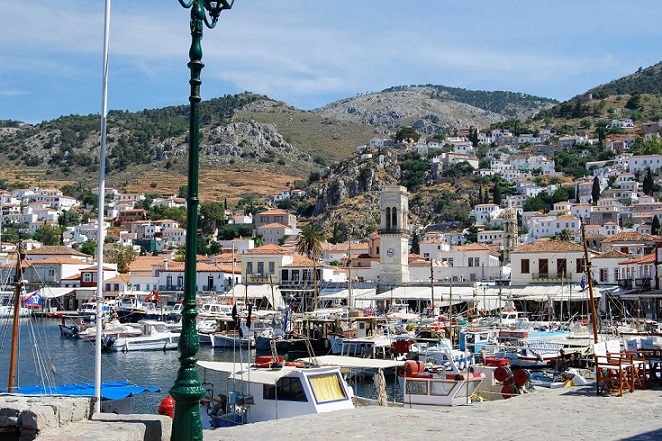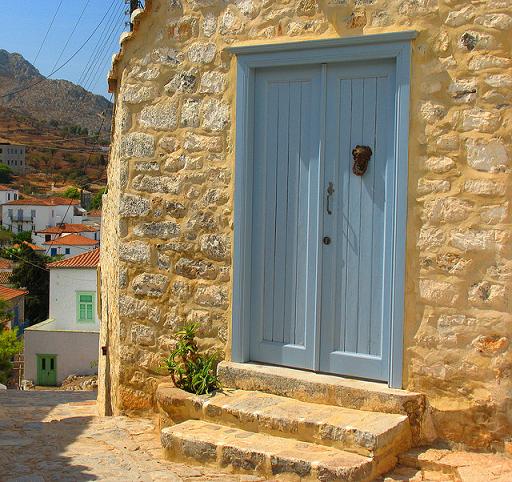 ---
Here is an interactive Hydra map with our accommodation choices marked: